Hop Around Astoria This Easter
By Andriana Kourkoumelis Posted: March 30, 2023
Holiday fun for all ages!
Our neighborhood has many Easter events and activities that families can attend, such as egg hunts, parties, and sweet treats with the Easter Bunny, that are sure to get all ages excited!
Here are our top pics:
Kids Easter Party at The Maltese Center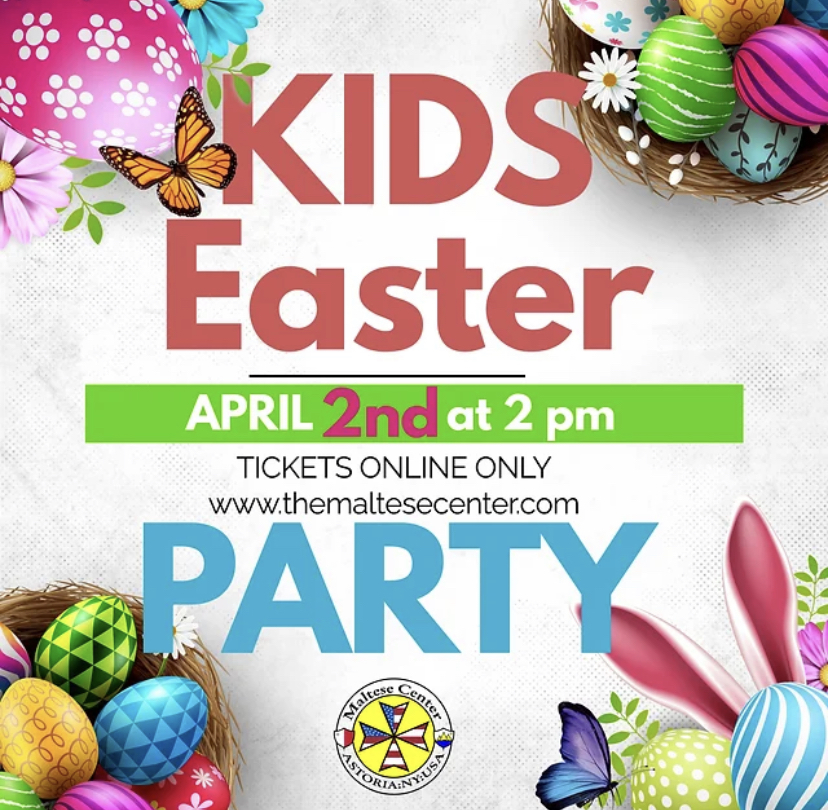 If you're looking for a jam-packed day of Easter activities great for kids­–look no further! The Maltese Center is throwing a party featuring arts and crafts, a bubble show, musical games, balloon twisting, face painting, an Easter bunny and more. The fun continues with a complementary goodie bag, pizza, and juice for every registered guest. Be sure to purchase tickets on The Maltese Center's website to attend on Sunday, April 2nd from 2pm to 5pm at 2720 Hoyt Ave S.
www.themaltesecenter.com | 718-728-9883
---
Easter Treats at Pastries by Anne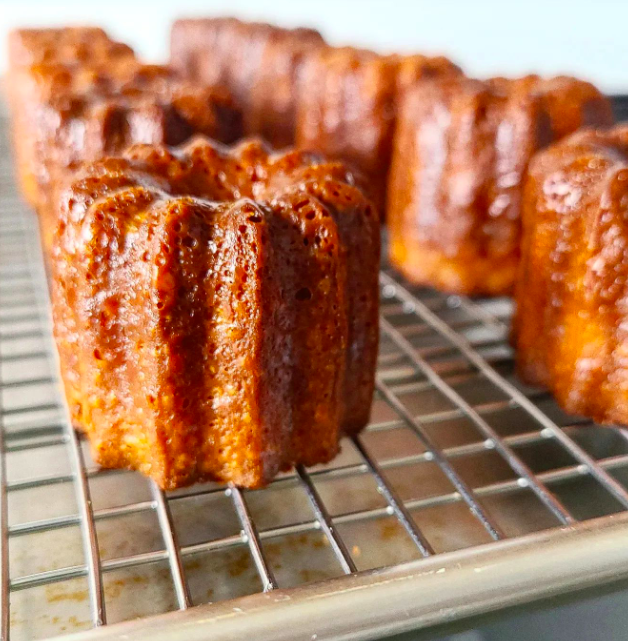 In need of Easter treats? Stop by this local business to get ready for the holiday. Pastries by Anne offers many interesting flavors to try and is the perfect place to purchase a variety of desserts for Easter Sunday. For those fasting, this bakery has vegan options for you! Baker Anne Ward certainly has a flavor combination for everyone–which makes the desserts a crowd pleaser for family gatherings with different palates. Visit Pastries by Anne at 28-13 Ditmars Blvd.
www.pastriesbyanne.com | 718-255-1574
---
Easter Kids Party at Astoria World Manor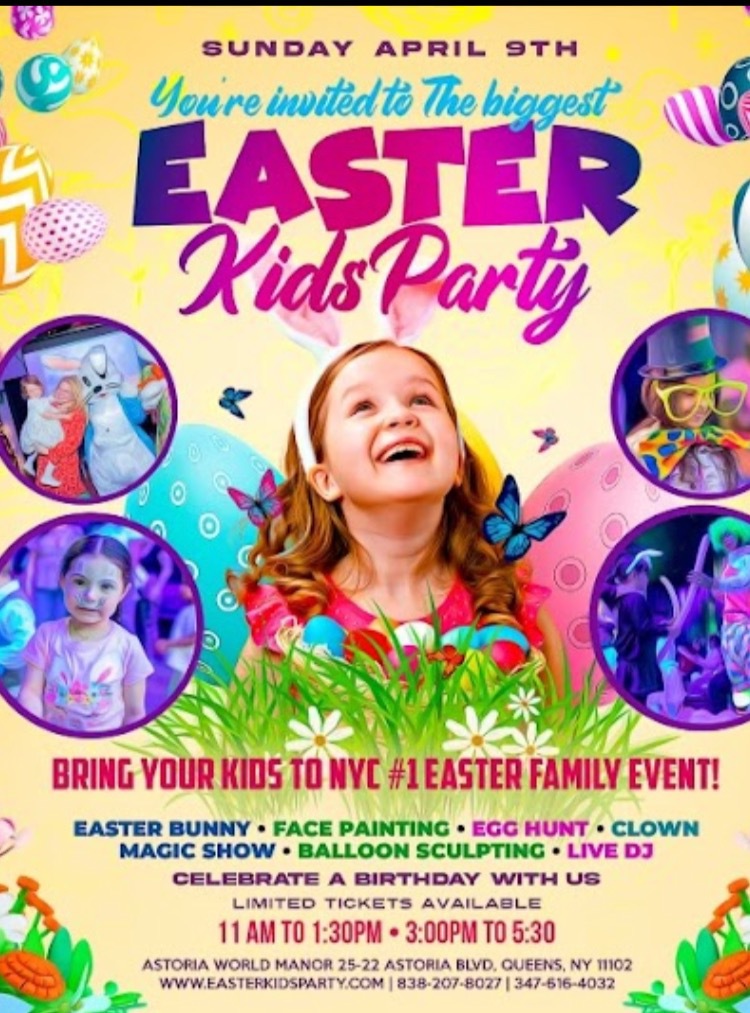 Get ready for the biggest Easter kids party in the neighborhood at Astoria World Manor. Activities for kids of all ages are on the itinerary for this Easter extravaganza, including an Easter bunny appearance, an egg hunt, and magic show. Dance to music provided by a live DJ while the holiday festivities commence, and leave with an Easter themed goody bag. Be sure to bring your kids to Astoria World Manor located at 25-22 Astoria Blvd on Sunday, April 9th with the first show starting at 11am to 1:30pm and a second show at 3pm to 5:30pm.
www.easterkidsparty.com | 838-207-8027
---
Long Island City's Annual Egg Hunt and Festival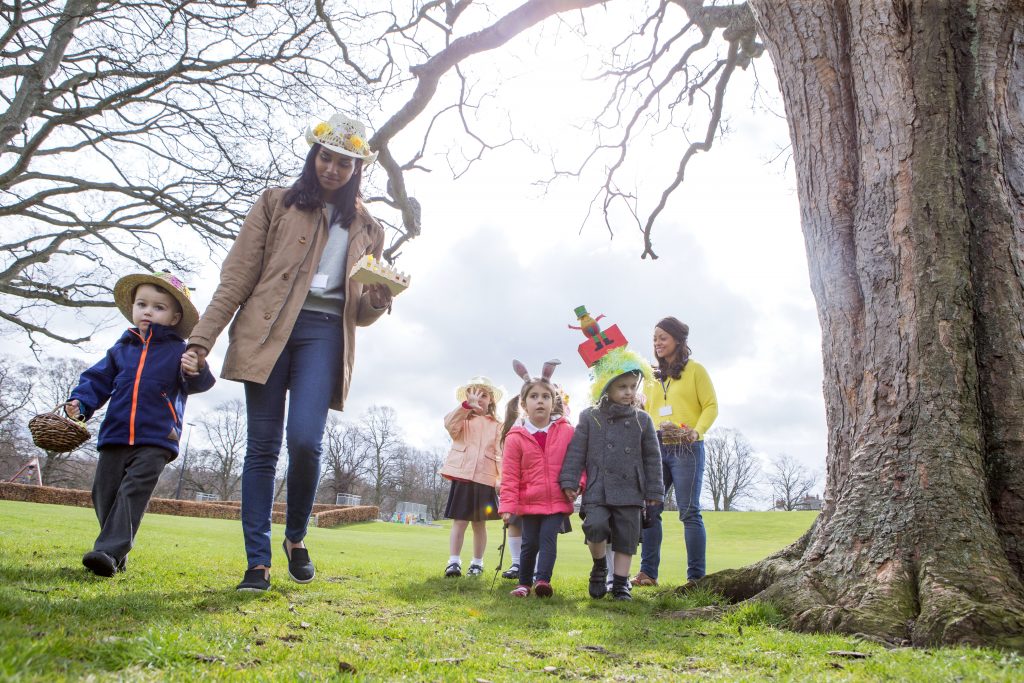 Hop on over to Gantry Park to take part in this exciting Easter egg hunt! Everyone loves a scavenger hunt especially during this time of year. Enjoy the park and register to attend this event based on age group, 2 to 3-year old's for the 10:30am Hunt, 4 to 5-year old's for the 11:00am Hunt, and 6 to 10-year old's for the 11:30am Hunt. Also enjoy the accompanying Queens Easter Festival as you search. If you prefer to help with this event, be sure to sign up to volunteer on the website. Join the hunt of the season on Saturday, April 8th near the Gantries at the park.
www.easteregghuntsandeasterevents.org
---
Easter Gifts at Lavender Label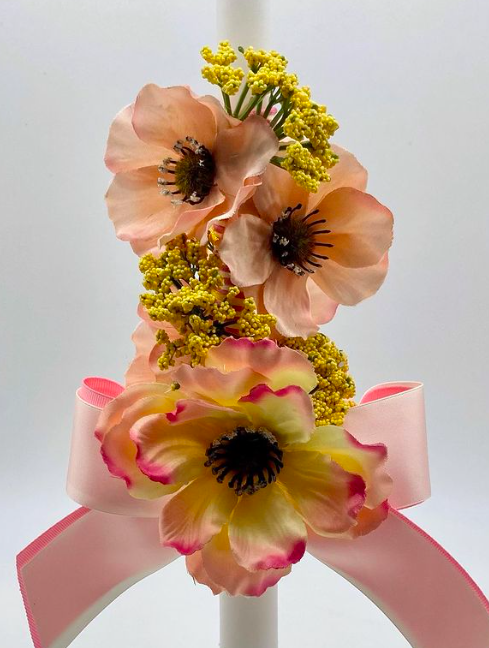 Grab Easter gifts for any age at Lavender Label this April. If you celebrate Greek Easter, order a themed Lambada for a customized touch to the tradition. These decorative candles can be tailored to any interest, making them sure to stand out. The boutique also makes elaborate Easter baskets filled with items from chocolate to bath bombs sure to impress anyone who receives them. Grab your tastefully decorated holiday necessities at 20-11 Steinway St or online.