Three of Astoria's Finest Chefs Share Their Stories 
By Jenna Gaudino Posted: March 11, 2023
Dusan Lagano Celic, Lagano NYC: Tapas and cocktail bar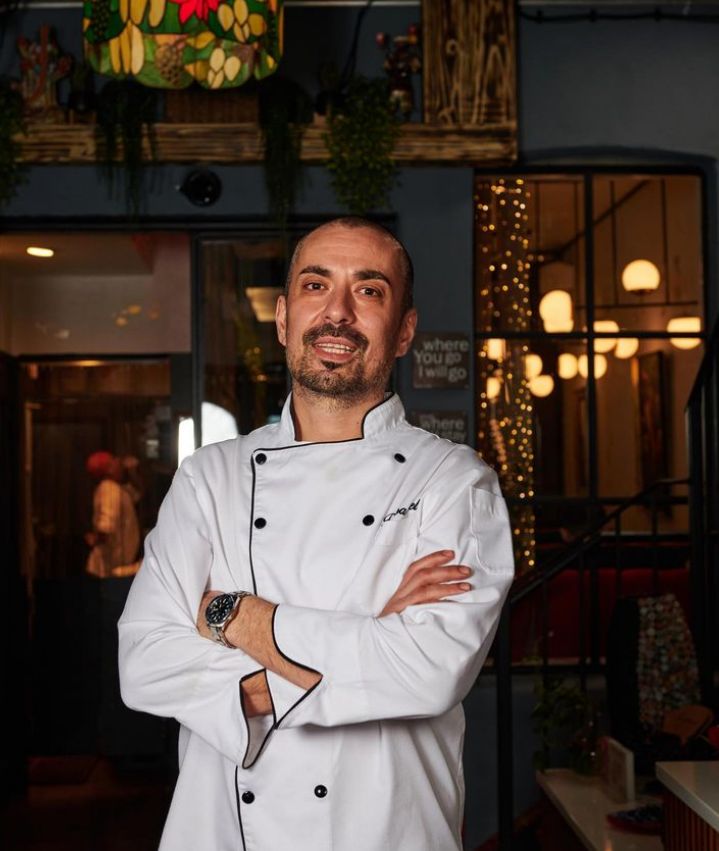 "People have said to me so many times, 'Oh why don't you have fake plants? It's much easier.' Well it is easier, but it's fake. It's the same thing with food. We are trying to use all the best ingredients and I think that's the recipe for success. Good Prosecco, good wine, good vodka. We don't have anything cheap here. Go check our storage, you will not find anything cheap," said Dusan Lagano Celic, the owner and Executive Chef of Lagano, a cocktail bar and tapas restaurant on Ditmars Boulevard.
The concept of the restaurant is to encourage people to order several small plates and taste a wide variety of recipes and flavors instead of being confined to one dish. Lagano offers an experience, a place where you can savor the highest quality ingredients, a place where you can sit and relax without feeling rushed. It's not a place where you go to simply fill up your stomach.
Celic was born and raised in Serbia. As a kid, he was known around town for making homemade french fries. He handed them out to kids in the neighborhood and their parents. He laughed, "I was very popular." Seeing kids enjoy his food is what led him to pursue a career in cooking; he liked making people happy through his cooking. Once he started cooking, he never stopped. It's all he's ever done. And it started with something as simple as french fries.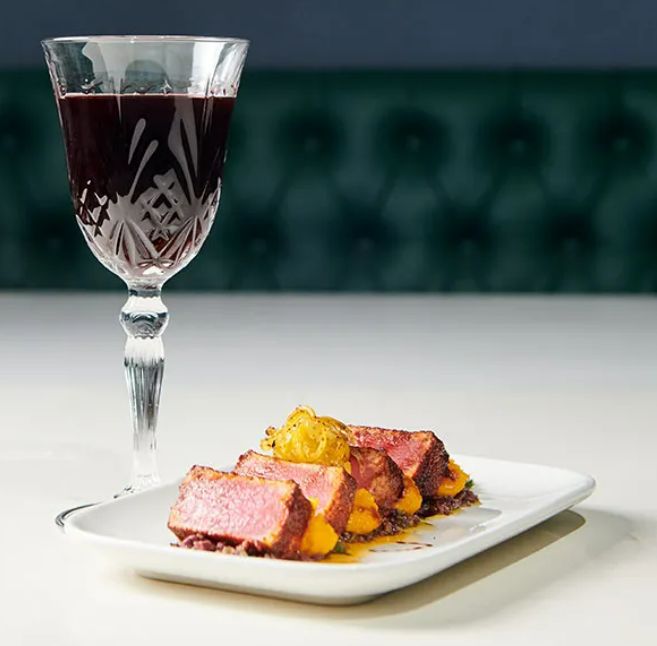 Before moving to the U.S. in 2008, Celic worked at a prestigious four-star restaurant in Serbia where he experimented with plants like algae, something that was considered fresh, and ambitious, at the time. He later launched the first macrobiotic menu in Serbia, focusing on mindful eating and nutrition.
When he moved to the U.S. he lived in Chicago and Cape Coral for a short period of time, but he found the pace too slow for his liking. He moved to New York City in 2010 in search of a fast-paced city with lots of people and opportunities. He worked at several reputable restaurants in the city but after a few years, he decided it was time to do something different, something more challenging. He started making plans to open his own restaurant. After four or five failures he almost gave up, but his wife encouraged him to keep going. He finally found a space, and 28 months later, after carefully considering every detail: colors, fabrics, art, tile, plants, wallpaper, lighting, he opened Lagano.
Upon entering, you will first notice the red and green velvet booths and curtains of hanging beads that provide a sense of privacy between the tables. Then smaller details like the oil paintings, the glossy white bar, and mirrors. Going further into the restaurant, you will find a plant wall, and an open space with lots of tables below a retractable ceiling which provides plenty of natural light when open. The overall look is eclectic and vibrant. "People don't understand how much effort goes into every detail, to create something as beautiful as this. The tile is from Canada, every tile is homemade. We did the best we could in every segment," said Celic.
When he first opened the restaurant, he thought about what he could do that's different from other restaurants in Astoria. Octopus, for example. There's a lot of octopus that's cooked all over Astoria, but they're not prepared the way he prepares them. "Every small plate, we put a lot of love into it. Simplicity is key," he said. Another example – his tuna tartare. Other restaurants over complicate it, they add mango and avocado to the dish. "I think that's wrong. When I order tuna tartare, I want to eat tuna. I want to feel tuna. My tuna tartare is clean," said Celic.
His attention to detail is clear, both in the beauty of the restaurant, with the art, the textures, and the vibrant colors, and the carefully crafted menu as well. "I'm not trying to get rich. I was never chasing money; I just want to do what I love. I love people and I love hosting people and that's what I'm trying to do here," he said.
---
Cosme Aguilar, Casa Enrique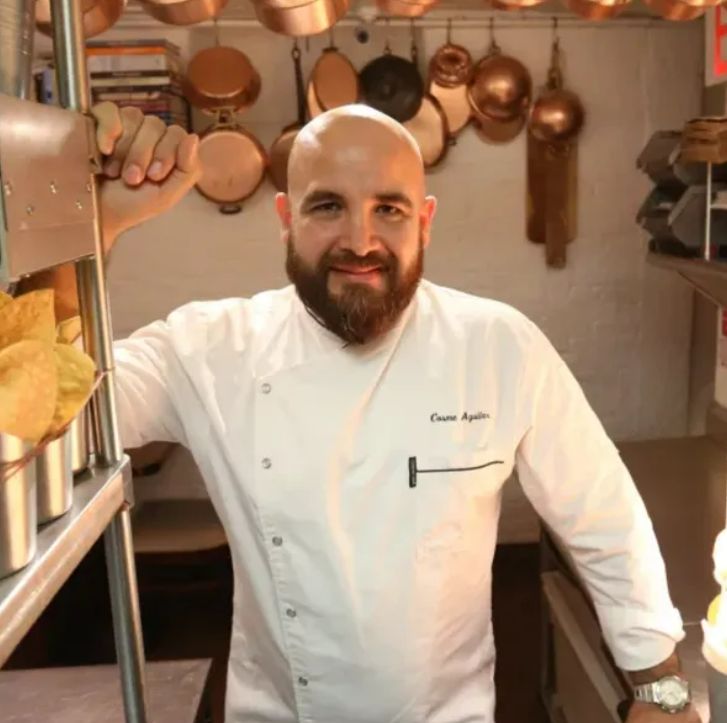 "I decided to open a very authentic Mexican restaurant with food I used to have on my table. I didn't want to change anything. I don't want to cook for, what we call, gringos. I want to cook for Mexicans and people who really appreciate Mexican food because as an American, you come to Mexico and you taste real Mexican food, you say, 'Oh that's so good.' But you come back to America and it's changed. They want to change it because they say it's too spicy. It's too aggressive with the spices. But I wanted to keep the spicy flavors. And I said to myself, 'You know what? If you don't like it, fine. Don't come back.' But I know we will find people who will like it," said Consume Aguilar, part owner and Executive Chef at Casa Enrique, a Michelin star Mexican restaurant in Long Island City.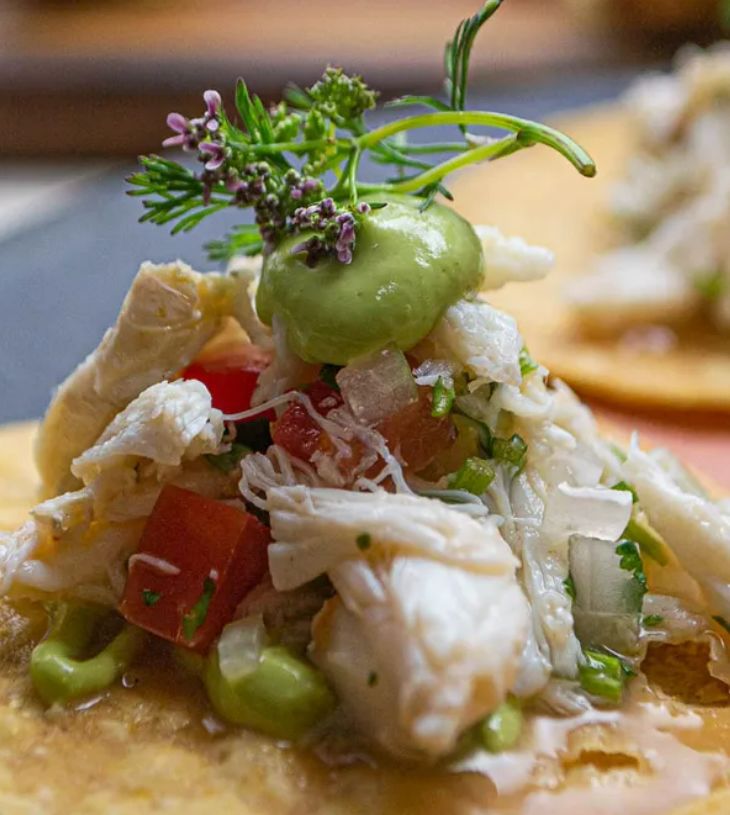 Aguilar grew up in Chiapas, Mexico's southernmost state. Before moving to New York City in 1998, he worked as an auto mechanic there, fixing cars and selling parts. When he came to the city, he didn't know anyone in the auto mechanics industry, so his brother, who had connections in the restaurant industry, got him a job as a porter at a French restaurant. There, he became interested in cooking, and eventually started training to become a chef.
Over the next ten years, he worked with several excellent chefs and became highly skilled in French cuisine. He later got a job as chef of Cafe Henri, a French restaurant just one block from where Casa Enrique is now. At Cafe Henri, he met his future business partner, Winston Kulok. A few years later, Aguilar, Aguilar's brother Luis Aguilar, and Kulok, opened Casa Enrique, with the vision of serving authentic Mexican food, food that Aguilar's mother made while he was growing up in Chiapas. He wanted to make food that tasted like home, not an Americanized version of Mexican food like many other Mexican restaurants in the city. "It's one of the most authentic Mexican restaurants in the city. When Mexican people come here, they say, 'Wow it's like I didn't leave Mexico.'," he said.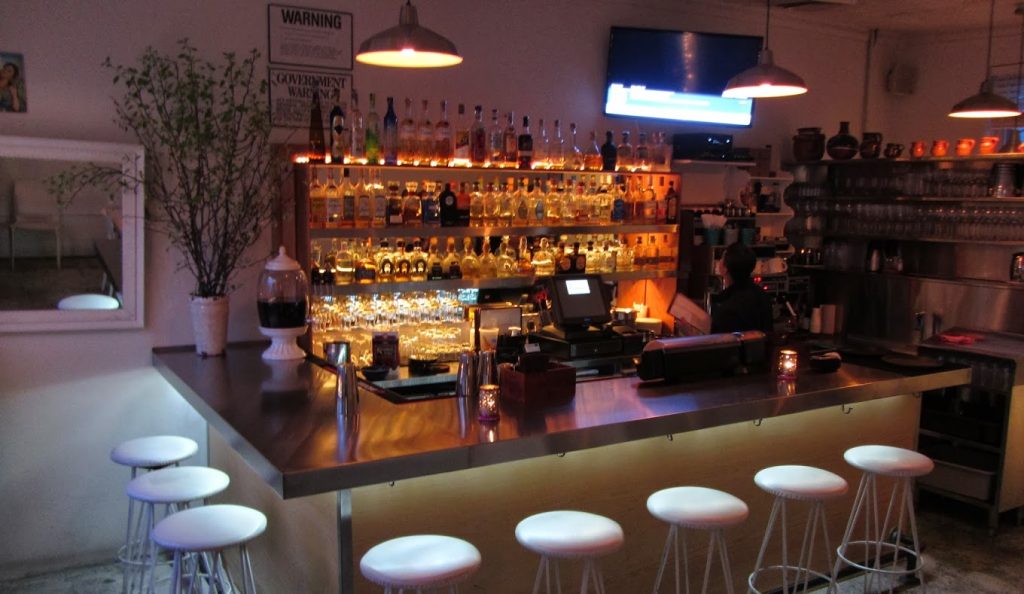 Casa Enrique received a "Bib Gourmand" award in 2013 and 2014, an award that recognizes restaurants for excellence on a budget (two courses and wine or dessert for $40 a head). In 2015, they expected another award but found out that they weren't on any lists. They didn't expect a Michelin star but thought for sure they would receive another award. Two days later, they announced that Casa Enrique was awarded a Michelin star.
Aguilar recalls one of the happiest moments of his life, the call he got from his brother when he told him they received a Michelin star. "Everyone was trying to reach me but I didn't have my phone on me. I was cooking. My brother called me on the kitchen phone and said, 'What are you doing? You need to sit down. I need to talk to you.' So I sat down at the table and he said, 'You got the Michelin star.' And I said, 'No. Don't play with me.' And he started crying and he said, 'You got the star.' And that moment changed my life forever," he said.
---
Rocco Sacramone, Trattoria L'incontro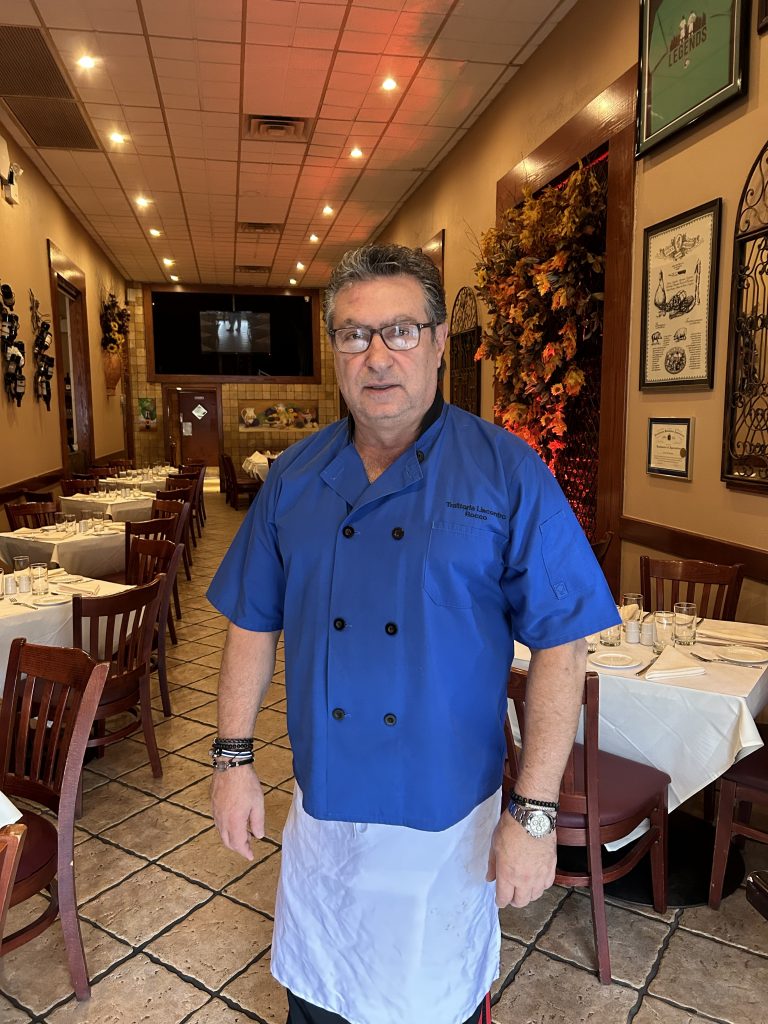 "I don't mean this in a bad way but when I saw you, I thought, 'Man, with all these interviews, when will I have time to stay in the kitchen?' When I'm not in the kitchen, my day is not fulfilled. I belong there," said Rocco Sacramone, the owner and Executive Chef at Trattoria L'incontro. 
Sacramone grew up in Abruzzo, a region in Italy, east of Rome. With his family, he moved to the United States in 1970; they've lived in Astoria ever since. He discovered his passion for cooking when he was young, cooking alongside his mother in the kitchen he grew up in. As he got older, he started working at a deli, and later became a dishwasher at a local restaurant. Many years later, he would go on to own a gourmet pizzeria (what is now Burger Club on 30th Ave) and a restaurant next door to it. He opened Trattoria L'incontro in 1999, with the idea of combining the two businesses.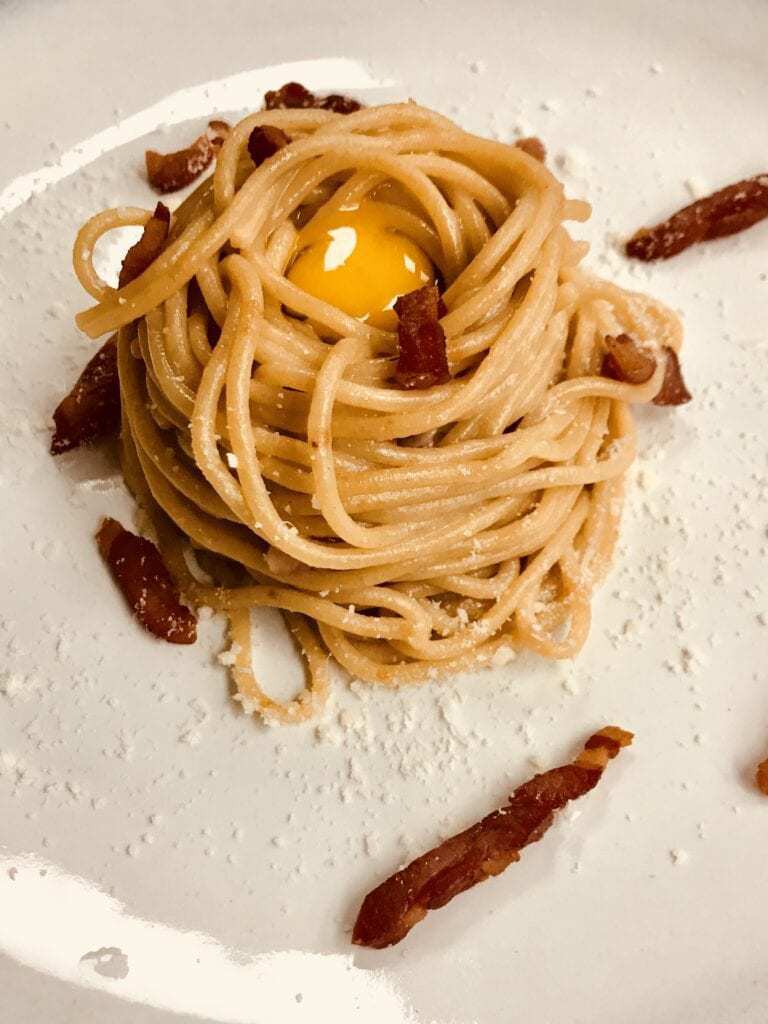 He handles every dish with care and creativity. "The kitchen is what motivates me because I can create something every single day. Right now, with the season, we are working with porcini, truffle, pomegranate, chestnuts, this is what inspires me everyday," said Sacramone.
Before Covid, his mother cooked at the restaurant often, cooking alongside her son just as she did when he was growing up. Trattoria L'incontro, a cozy, family-oriented restaurant, is the perfect representation of what makes Astoria special. Like Astoria, the restaurant creates an atmosphere where people feel welcomed and appreciated.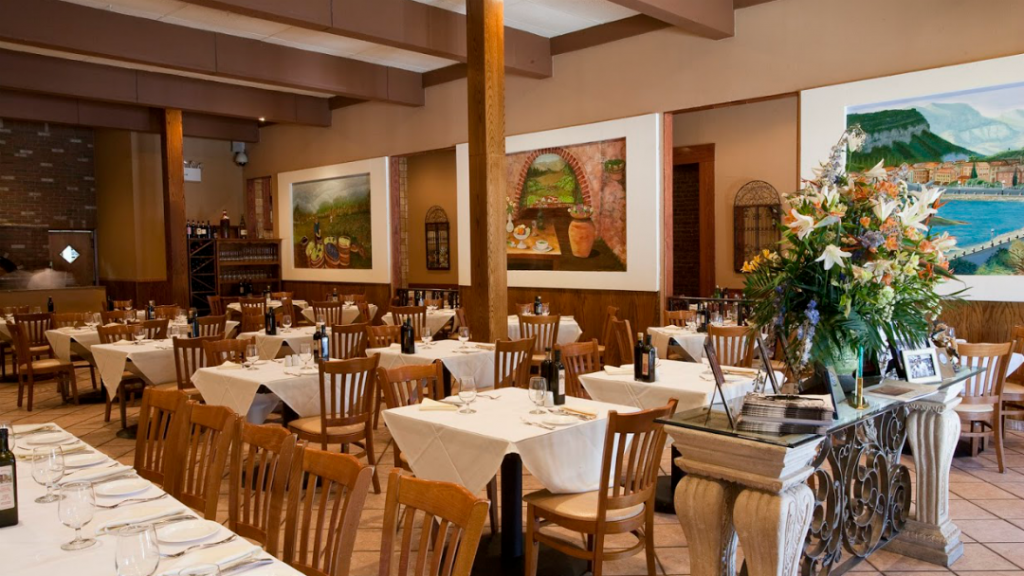 On their way out, a small group of people raved about the food and thanked Sacramone for his hospitality. With a smile and a wave, he thanked them back. He turned to me, gestured to them, and said,"Did you get that?"
Behind the hostess stand, there are over a dozen photographs of political figures who have visited the restaurant over the years: President Biden, the Clintons, and several former New York City mayors – a testament to the restaurant's prominence.
Even as he ages, he can't picture the day the restaurant closes. Laughing, he said, "My wife says, 'Honey, I will never see you retire.'"