The Best Health Food Stores and Eateries in Astoria!
By Andriana Kourkoumelis Posted: January 17, 2023
The perfect compilation for health food and remedy enthusiasts.
If you're looking for a healthy alternative, organic remedy or a marketplace with a wide range of clean products this list is all you need. These local health food stores not only provide nutritious options for daily meals but they actually taste great as well! After trying out these businesses dedicated to clean eating they surely have a lot to offer.
---
Natural Frontier Market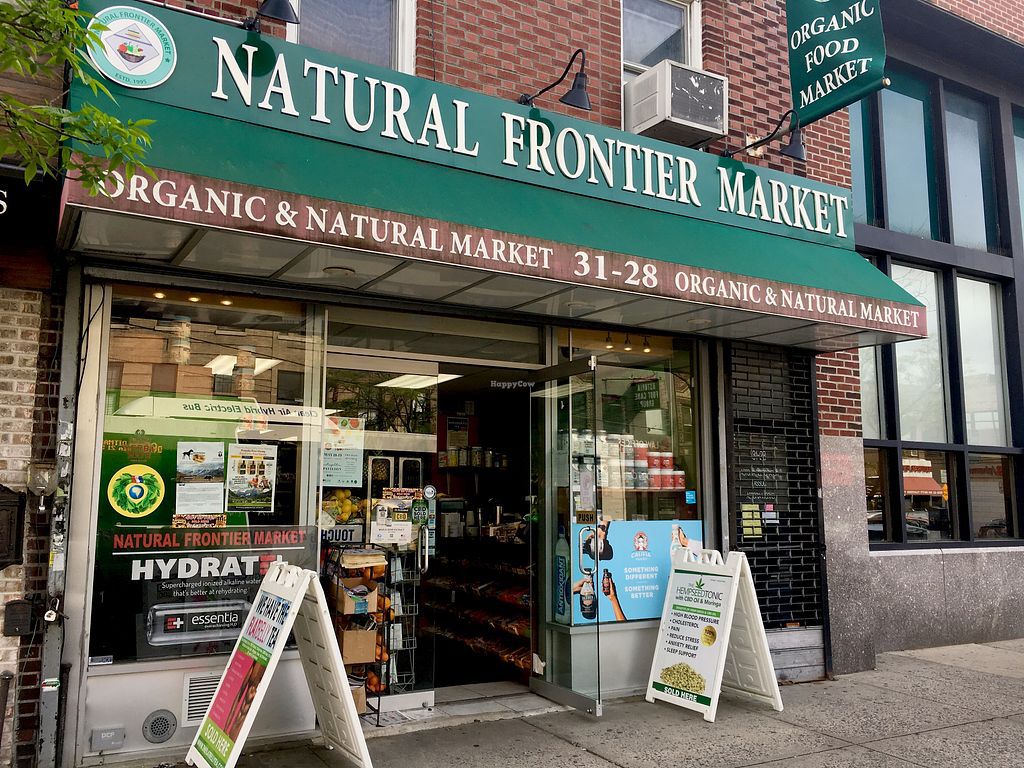 This local organic marketplace is perfect to pick up all the vegan and healthy alternatives you can imagine.
Open for business since 1995, Natural Frontier market has been an accessible place to purchase the freshest products sourced straight to the city. Working with local farmers and produce growers, you are always guaranteed top quality fruits and vegetables. Not only is the selection great–the environment of this one stop shop is perfect to include on your quick morning grocery run. For those of us who want to relax in bed, Natural Frontier has us covered! Delivery and pickup orders are available all-day during business hours.
31-28 Ditmars Blvd | 718-255-6530 | naturalfrontiermarkets.com | 4.5/5 Yelp stars
---
Verdi Fresh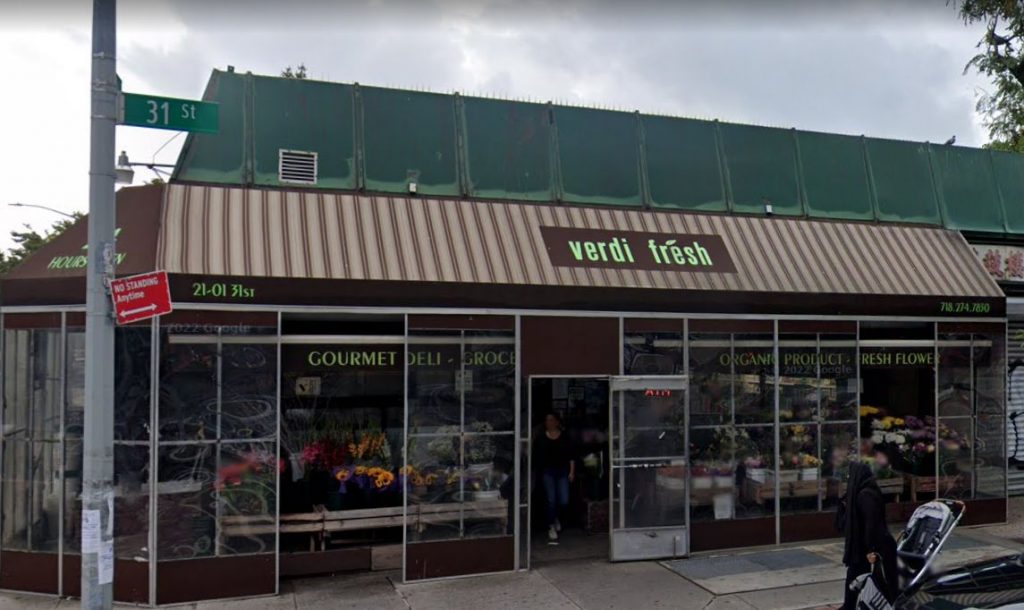 The freshest corner deli you will ever visit is this classic 31st Street staple.
Verdi Fresh is the perfect place to stop for anything you need at any time. Ran out of eggs and need medicine but also craving a salad? Verdi Fresh can give you all three in one visit. Hand tossed customizable salads and fresh deli sandwiches would make for a satisfying and healthy lunch whenever you need it. Garden fresh flowers, houseplants and bouquets cover the front of the store, which can be wrapped up for any occasion or just to treat yourself. From ready to eat meals to interesting and necessary ingredients, this corner spot has so many options and alternatives to choose from despite it seeming small.
2101 31st St | 718-274-7829 | @verdifresh | 3.5/5 Yelp stars
---
Broadway Natural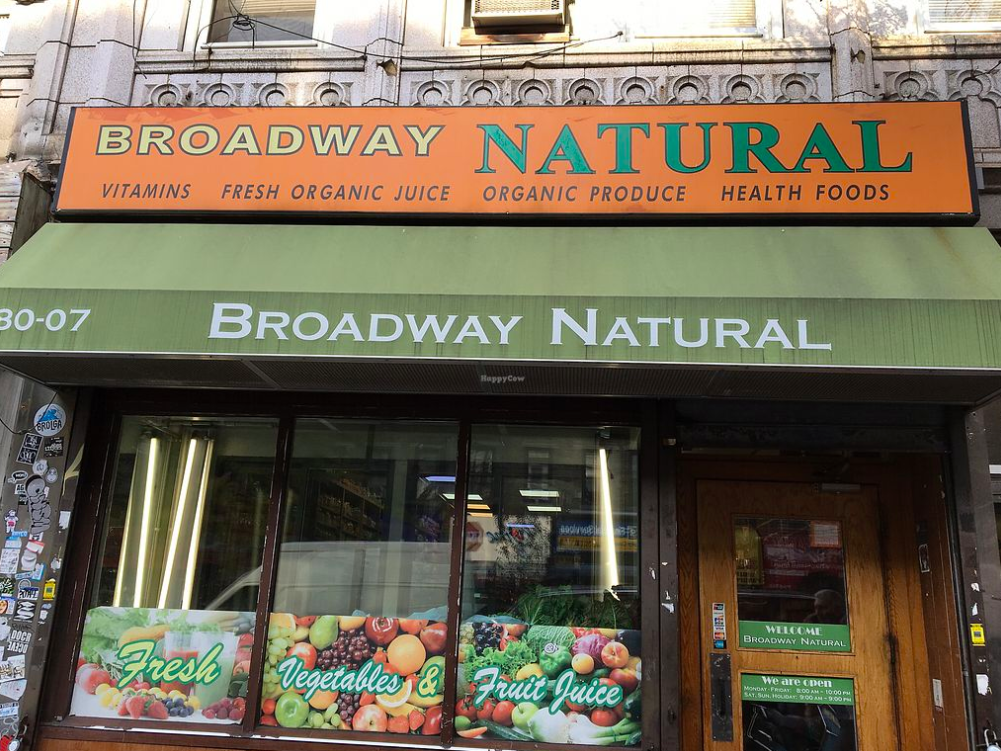 You can't have a list of the top health food stores and not include pressed juices and smoothies!
Alongside the isles of accessible health foods and remedies, Broadway Natural is known for their smoothie and pressed juice bar made with real fruits and vegetables. With combinations on the menu like a classic orange, strawberry and banana­­­–these smoothies can be customized as well for the perfect breakfast, pre-workout drink or snack. Alongside the sweet smoothie options, Broadway Natural has a juice remedy for any health concern. With juices titled "Cold," "Headache," "Ulcer," and "Asthma" you can guarantee a juice can be made to make you feel less sick when you most need it. Ginger shots and wheat grass are also available at this all- natural shop for every health-nut in the neighborhood.
30-07 Broadway | 718-545-1100 | 4/5 Yelp stars
---
Fresh Start Organic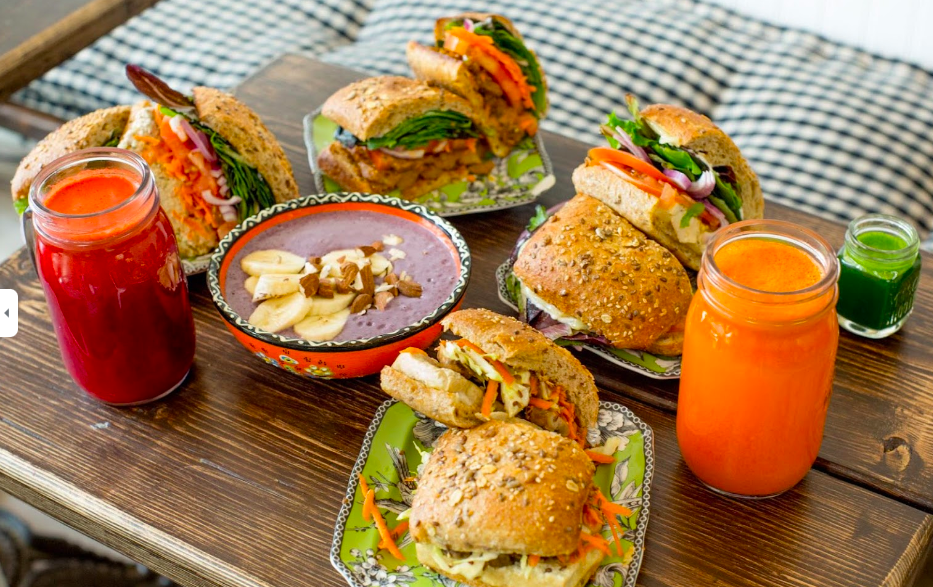 "Let Food Be Thy Medicine," is Fresh Start Organic's motto.
Not only is this market providing vegan, dairy free, gluten free and organic products, but they also have interesting items in their home and gift section. Supporting local, clean and small vendors Fresh Start Organic is a health food store that serves many purposes. Not only can you pick up a couple of food items to bring home, the market has a dine-in option. On the website, you can even create a custom meal plan and choose between five-day and twelve-day options to have picked up at the store. With a great selection of their signature superbowls, sandwiches and wraps, Fresh Start Organic will have you eating healthy and not even realizing. Whether coming to buy some things to stock your fridge, to buy a quirky birthday card or wanting a gluten free vegan cupcake, this market and eatery will have you returning in no time.
29-13 23rd Ave | 718-204-7868 | freshstarteats.com | 3.5/5 Yelp stars
---
Green Apple Delight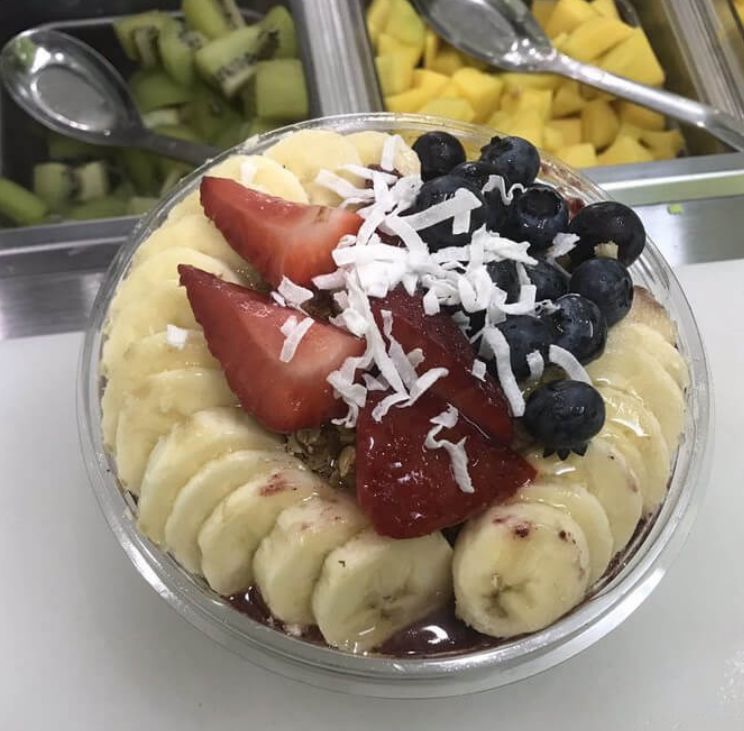 This Crescent Street smoothie spot is surely delightful.
With over twenty smoothie flavors to choose from, the possibilities for these healthy sweet treats are endless. From a simple strawberry and banana flavor to a sea moss smoothie Green Apple Delight is sure to have the combination you're looking for. Their signature Green Apple Delight Smoothie including kale, spinach, parsley, green apple, banana, pineapple and their signature ingredient frozen yogurt will help you get your fruits and veggies in for the day in the most delicious way possible. The menu features a variety of protein options including the "Workout Shake" great for before hitting the gym. If you prefer a smoothie bowl, try the popular "Aloha Acai Bowl" or a pitaya bowl.
2912 Crescent St | 718-777-7731 | greenappledelightny.com | 3.5/5 Yelp stars
---
Create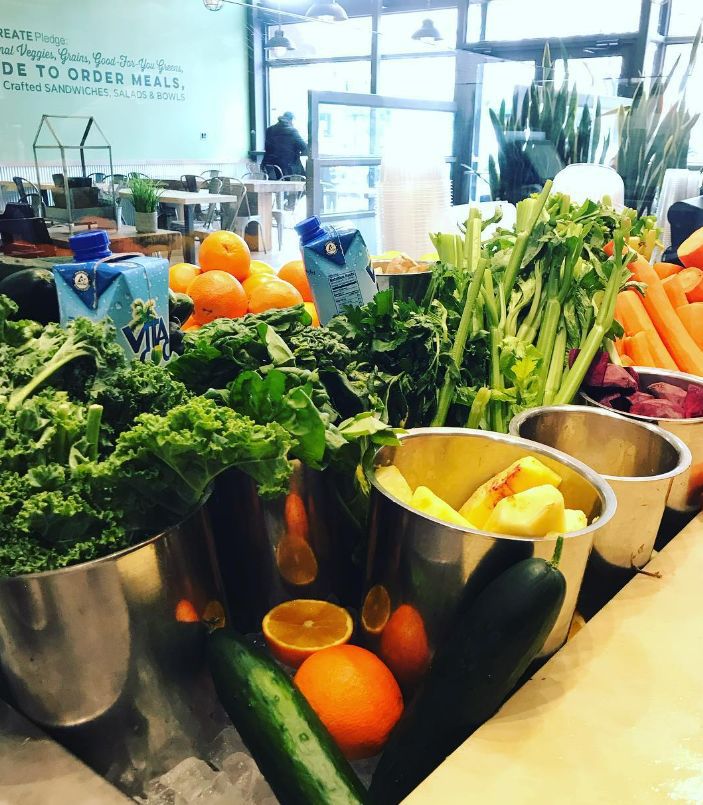 An Astoria classic for good reason, this healthy eatery has a menu that will suit anyone's needs.
The build your own salad bar with a wide range of inclusions, dressings and greens to choose from allow you to make the perfect balanced meal to your taste. Almost everything here is completely customizable, from sandwiches to quinoa bowls. Not only is this health food restaurant great for lunch, but the breakfast menu includes so many nutritious items to start your day. The "Irish Steal Cut Oatmeal Bar" lets you pick your oats or choose from Create's curated combinations. For a more traditional breakfast, eggs, pancakes and avocado toasts are also available and truly delicious. Alongside your plate be sure to grab the freshly squeezed orange juice or any of the homemade juices Create has to offer.
36-03 30th Ave | 718-204-0333 | createastoria.com | 3/5 Yelp stars