Happening in Queens!(Jan. 13-Jan.19)
By admin Posted: January 12, 2023
Queens hosts a plethora of ways to celebrate Martin Luther King Jr.'s life this week. Stay local for candlelight tours, comedy, art, rabbits, and Disco divas, too.
---
Jan. 12, La Suspendida: A Jazz Metal Opera, Jan. 14. This musical tells the chilling story of a doctor whose obsession with a beautiful young patient was so great that he kept her cadaver as his lover after her untimely death. Adding to the general gruesomeness, it's told from the perspective of the woman. Shows at 8 pm. Culture Lab LIC, 5-25 46th Ave., Long Island City.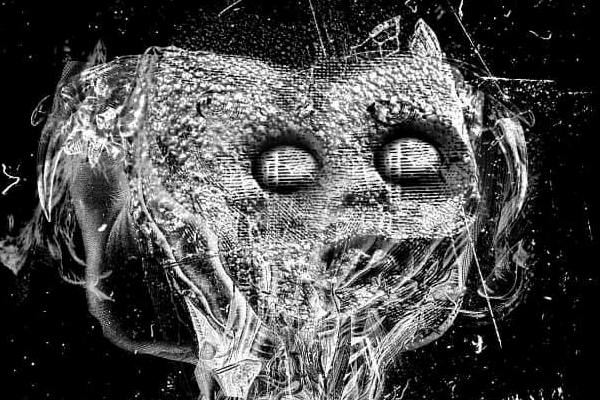 ---
Jan. 13, Front and Center, 8 pm. With great choreography and audience participation, this group does a great variety of music, including Top 40, R&B, Pop, Rock, Oldies, Jazz, Funk, and Reggae. Resorts World New York City, 110-00 Rockaway Blvd., South Jamaica.
---
Jan. 14, Candlelight Tours, 6 pm. Explore three floors of exhibits with a guide and learn about the families and history of a landmarked property. The tours repeat on Feb. 11 and March 11. Onderdonk House, 1820 Flushing Ave., Ridgewood.
---
Jan. 14, Imaginary Journeys, 2:30 pm. The Jackson Heights-based group Percussia showcases original music for flute, harp, percussion, viola, and vocals by local composers. Jackson Heights Library, 35-51 81st St.
---
Jan. 14, Art for Families, 10:30 am. Families with children (ages 5–11) are invited to participate in conversations in the galleries and art-making in the studio. The Noguchi Museum, 09-01 33rd Rd., Long Island City.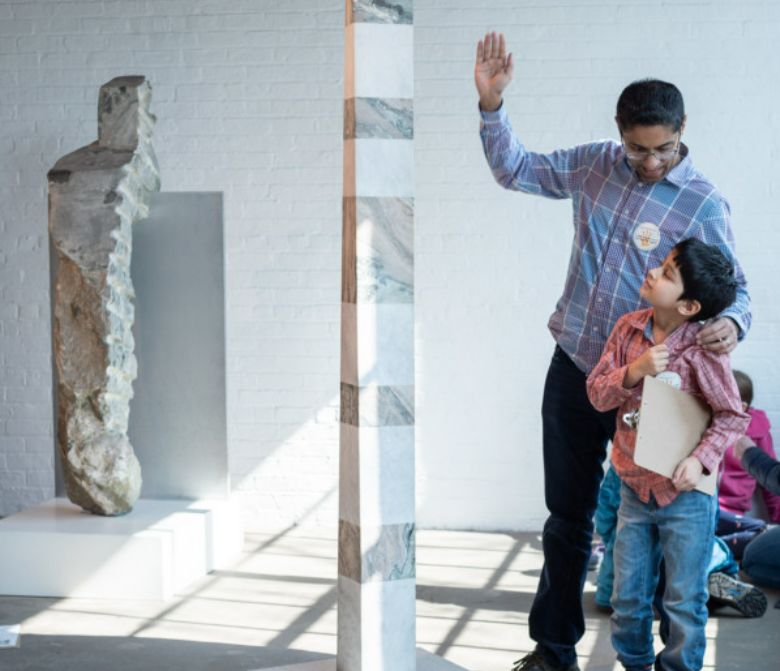 ---
Jan. 14, Sondheim: The Early Years, 2 pm. Plaza Theatrical Productions presents this show about famous lyricist Stephen Sondheim. Astoria Branch Library, 14-01 Astoria Blvd.
---
Jan. 14, Year of the Rabbit Winter Walk, 11 am. Celebrate Lunar New Year with family-friendly community art and a guided walk. Queens Botanical Garden, 43-50 Main St., Flushing.
---
Jan. 14, Imagine That, 8 pm. This party band provides high-energy entertainment with a sophisticated sound. Resorts World New York City, 110-00 Rockaway Blvd., South Jamaica.
---
Jan. 15, MLK Day Celebration with Samara Joy, 3 pm. Samara Joy, who has been nominated for two Grammys (Best New Artist, Best Jazz Vocal Album), headlines a show that includes a keynote address by the event honoree, Columbia University Ira A. Lipman Professor of Journalism Jelani Cobb, and a post-show reception. LeFrak Concert Hall, 153-49 Reeves Ave., Flushing.
---
Jan. 15, Turkish Meets Klezmer, 1 pm. Turkish pianist Bilge Günaydın goes first. Klezmer trumpeter Frank London goes second. Then, they jam together. Flushing Town Hall, 137-35 Northern Blvd.
---
Jan. 15, Jackknife Comedy, 7 pm. This monthly stand-up show is hosted and produced by two self-proclaimed dummies from Iowa, Gideon Hambright (Bravo) and Patrick Hastie (Laugh Spin). They invite their favorite comedians to do sets. QED Astoria, 27-16 23rd Ave.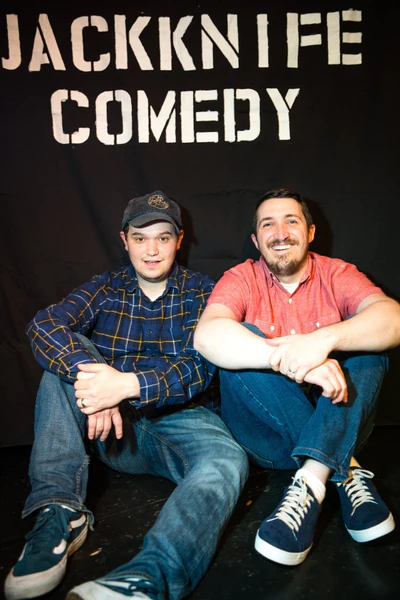 ---
Jan. 16, MLK Day of Service, 10 am. Commonpoint Queens organizes chances to plant daffodil bulbs, donate blood, create a mural, make cards for isolated seniors, work in a food pantry, and other volunteer options in Forest Hills, Little Neck, and Jamaica.
---
Jan. 16, Child-Friendly MLK Jr. Day Celebration, 11 am. Crafts, storytime, and a guided winter walk centered on promoting love, hope, and unity. Queens Botanical Garden, 43-50 Main St., Flushing.
---
Jan. 16, Open Rehearsal, 7:30 pm. Try out for the Oratorio Society of Queens, a community chorus that performs around the borough. Rehearsal repeats on Jan. 23. Temple Beth Sholom, 172nd Street and Northern Boulevard, Flushing.
---
Jan. 17, Photography Program, Feb. 28. The Noguchi Museum and Project Luz offer a free, weekly Spanish-language photography program for adults (16 and older). Sol Aramendi teaches techniques and image composition over seven sessions from 10 am to noon.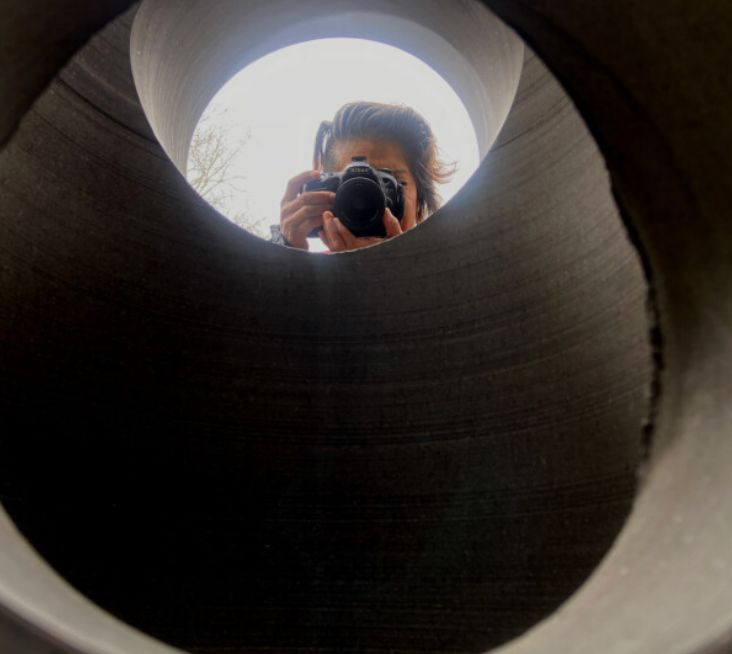 ---
Jan. 19, National Braille Literacy Month & National Creativity Month, 3:30 pm. The Lewis Latimer House Museum and Tasha Dougé present this virtual workshop that honors Latimer and Laurence C. Jones and Martha Louise Morrow Foxx, two pioneering African American educators who are in the Hall of Fame: Leaders and Legends of the Blindness Field. Dougé teaches participants to use string lights to illuminate words in the Braille alphabet. (More zooms at 3:30 pm on Feb. 2 and March 16.)
---
Jan. 19, Disco Divas Featuring Mitch Matlock, 6 pm. Enjoy a disco dance floor and scene with songs like "Boogie Oogie Oogie," "Native New Yorker," "Hot Stuff," "Bad Girls," and "Car Wash." Ridgewood Branch Library, 20-12 Madison St.
---
Jan. 19, Literary Thursdays, 6 pm. Zhuqing Li discusses Daughters of the Flower Fragrant Garden as part of this Queens Public Library program. Her new novel follows sisters separated by war as they forge new identities. They are forced to choose between family, nation, and their own independence in this account that echoes the separation between mainland China and Taiwan. By phone: 1.408.418.9388; Access Code: 2342 019 9969.