By Crisula Prassos Posted: December 8, 2022
Give Me Astoria's guide to where you can buy all your holiday necessities
Few things are as exciting as the holiday season in Astoria. Now that the holiday lights have been hung and the tree in Athens Square Park has been illuminated, it is time for us to settle into our holiday routines. Whether that is Christmas cookie tasting, indulging in a well-crafted charcuterie board, or sampling various Rieslings for your next holiday party, we have you covered with a list of some of Astoria's finest establishments.
Cheese- Lagano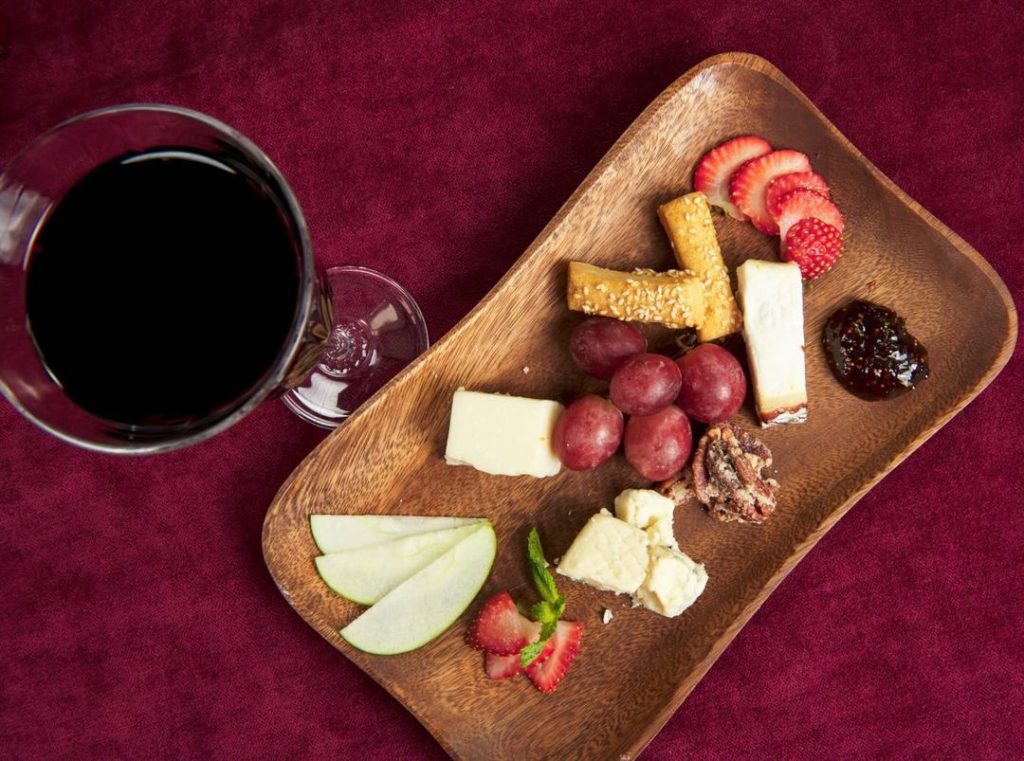 This holiday season we are offering a strategy to power through your holiday shopping. How does some delicious quick bites, artisanal cheese and a refreshing cocktail or two sound? Lagano has the perfect assortment of cheese, cured meats, tapas and signature drinks to get you through your holiday errands. Pair the old chatham gouda, a six-month aged cheese with a distinct nutty flavor with the tartufo salami for a treat that is sure to delight your taste buds. If you are craving something on the sweeter side that packs a punch, order the smokey blue cheese which complements a slightly sweet glass of white wine. We recommend that you order the Lagano platter which offers a sampling of their best cheese and charcuterie. After all, it is the holiday season, and you deserve to treat yourself!
36-03 Ditmars Blvd / 347.808.8802 / 4.5/5 Yelp stars / www.instagram.com/laganonyc/
---
Meats- International Meat Market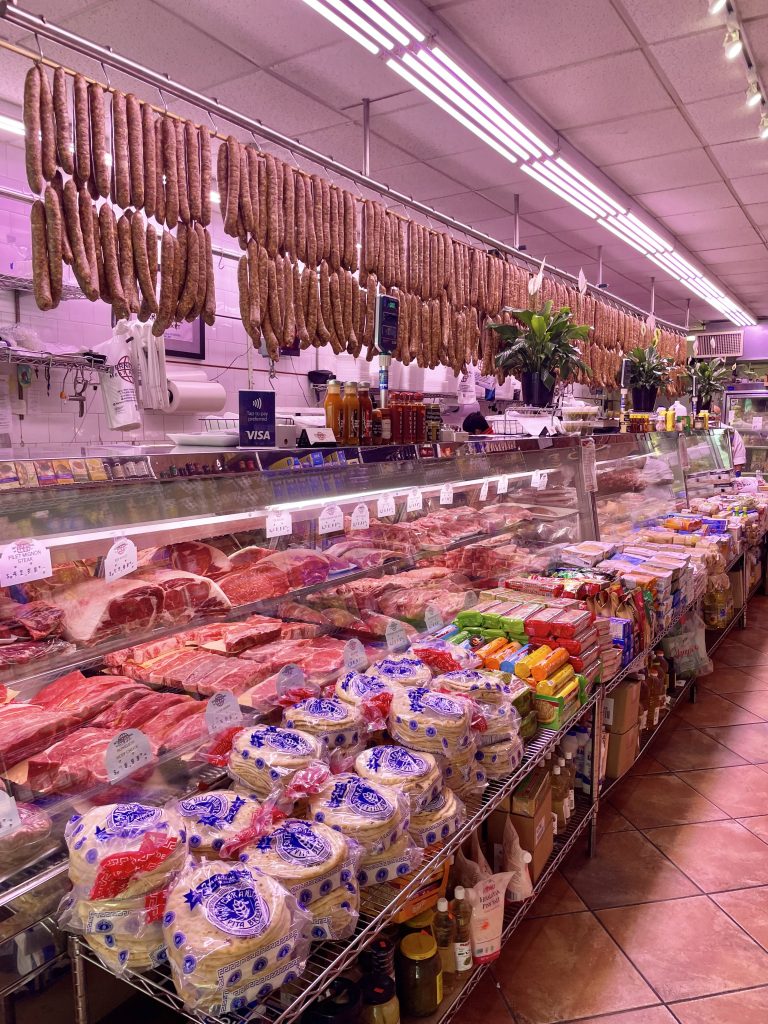 One of the best ways to celebrate the holidays is by cooking your loved ones a home cooked meal. If you are planning on cooking up your famous rib roast, or in need of a fresh cut of porterhouse steak to impress your guests this Christmas, look no further than International Meat Market. This butcher shop has been family owned and operated since 1996. Whatever your meat, poultry, or wild game needs are, you will find it at International Meat Market at unrivaled price points.
36-12 30th Ave / 718.626.6656 / 4.5/5 Yelp stars / www.instagram.com/international_meat_market/
---
Holiday Desserts- Martha's Country Bakery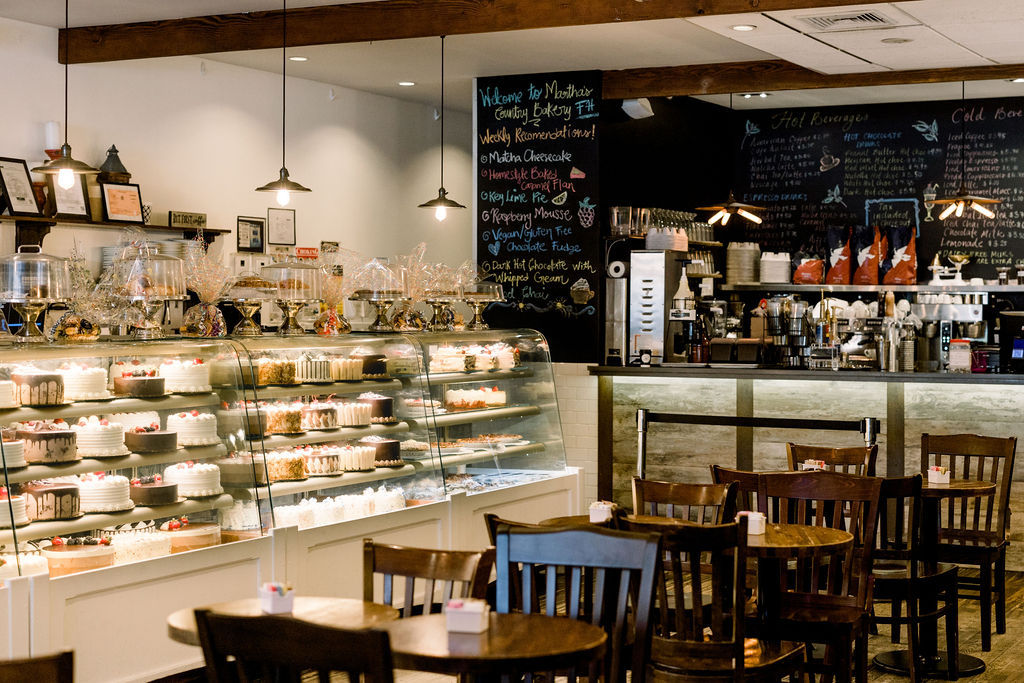 With a jam-packed schedule of family gatherings, and shopping for gifts, it can be difficult to find the time to bake some of your favorite holiday treats. In those moments, you can rely on Martha's Country Bakery. Martha's offers a myriad of homemade, freshly baked desserts such as their famous triple chocolate mousse or the very berry napoleon. If you need a dessert to bring to a friend's gathering, consider their cupcakes which come in 19 different flavors, such as chocolate ganache, hazelnut, and tiramisu. The yogurt pound cakes, and savory spinach pies are great options if you are hosting a holiday brunch. For any of your holiday dessert needs this season, consider making Martha's Country Bakery a part of your holiday tradition.
36-21 Ditmars Blvd / 718.545.9737 / 4/5 Yelp stars / www.instagram.com/marthascountrybakery/
---
Wine and Drinks- Omega Wine & Spirits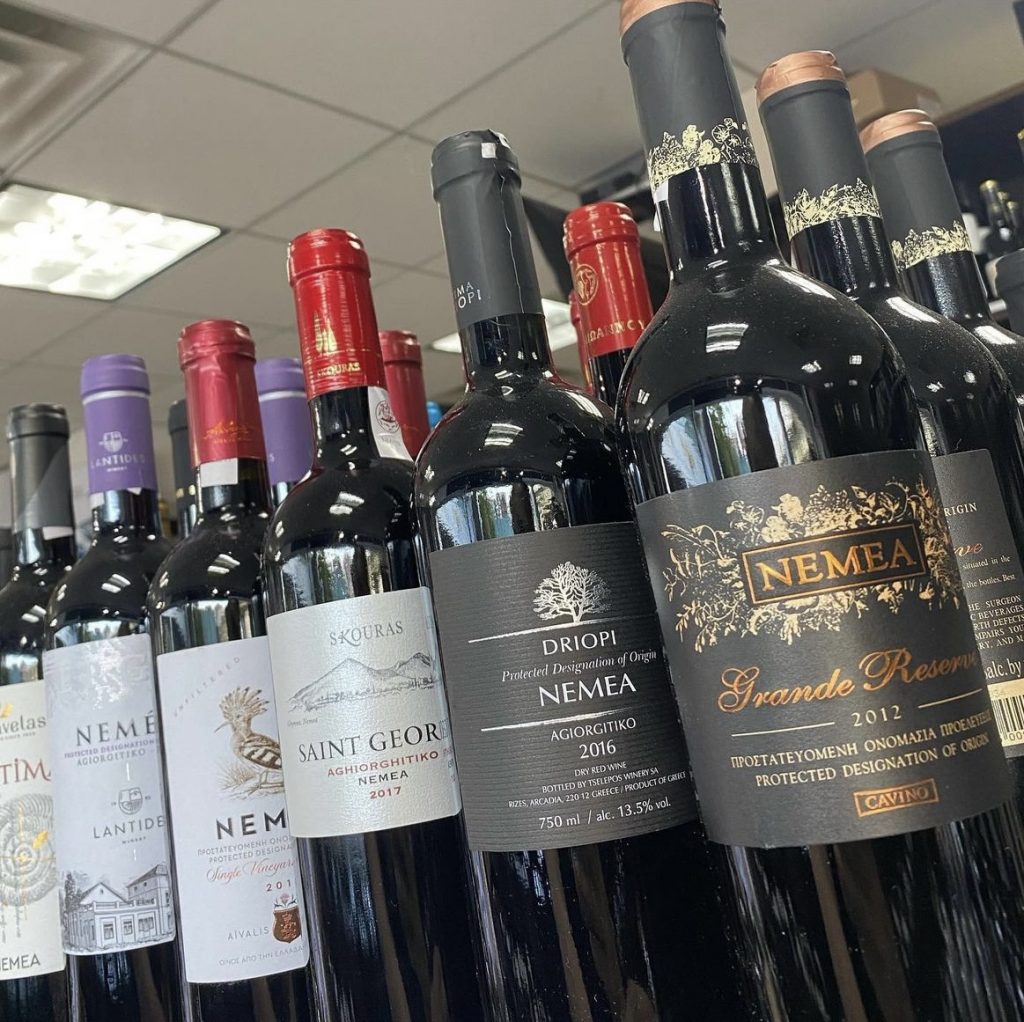 A well-stocked liquor store boasting excellent customer service is a find that deserves to be shared with the community. Located in the Agora Plaza, Omega Wine and Spirits is your one stop shop for wine, mixers, and any fixings you may need to craft the perfect seasonal cocktail. Omega's staff are available to offer up suggestions should you be in the market for a new red wine to try, or in need of drink recommendations. See for yourself why Omega is beloved by so many locals and make sure you spread the word. There is no gatekeeping here!
23-18 31st St, Agora Plaza / 718.726.0056 / 4.5/5 Yelp stars / www.instagram.com/omegaliquors/
---
Holiday greeting cards and gifts- Gift box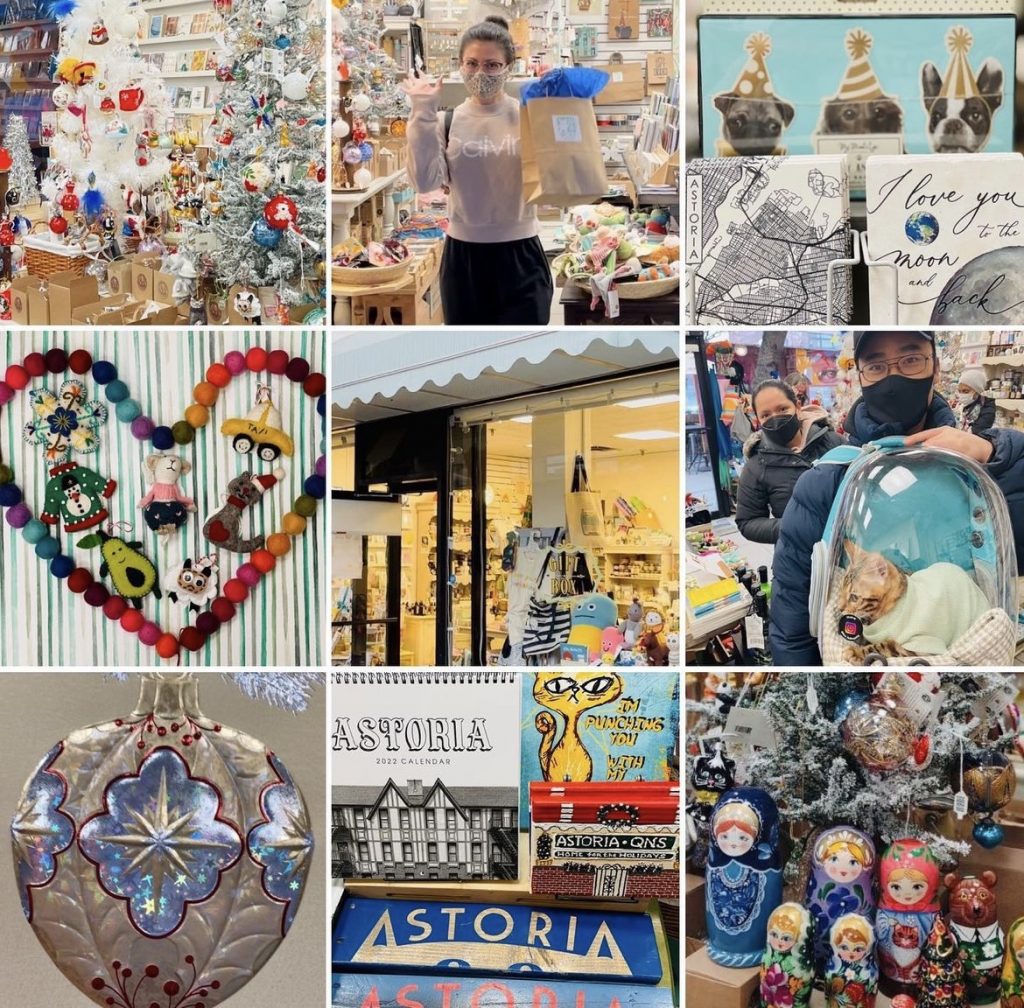 Shopping for holiday gifts and greetings cards does not have to be a hassle anymore. Tucked away near the corner of Crescent Avenue and Broadway, you will encounter Giftbox. The display windows are neatly curated with candles, tote bags, and a variety of novelty items that invite you in for a closer look. Upon entering the store, you are greeted by a warm smile and an invitation to look around which you will absolutely want to do. Their vast assortment of prints, handmade goods such as earrings, and ceramic mugs make for great stocking stuffers for your friends and family. Before you check out, make sure you grab a stack of their unique greeting cards, and gift bags for all of your gift-wrapping needs. You will thank yourself later.
25-11 Broadway / 718.440.3411 / 4/5 Yelp stars / www.instagram.com/giftboxastoria/