Happening In Queens! (Dec. 3 to Dec. 8)
By admin Posted: November 30, 2022
The holiday season starts this week in terms of activities. (Holiday music already started.) Stay in the borough to learn, make, or buy everything from trees to wreaths to gingerbread. Or enjoy Jazz, drumming, comedy, dance, and something called "electroluminescent artistry."
---
Dec. 3, Trees + Gingerbreads, Dec. 24. Stroll around and check out the fully decorated trees and vote for your favorite one. Plus, some stores and restaurants hand out complimentary gingerbread kits with purchases. The Shops at Skyview, 40-24 College Point Blvd., Flushing.
---
Dec. 3, Wreathmaking Workshops, Dec. 11. Learn how to make evergreen wreaths. No experience necessary, but bring garden shears. Sessions at 10 am and 1 pm on Dec. 3, 4, 10, and 11. Queens County Farm Museum, 73-50 Little Neck Pkwy., Glen Oaks.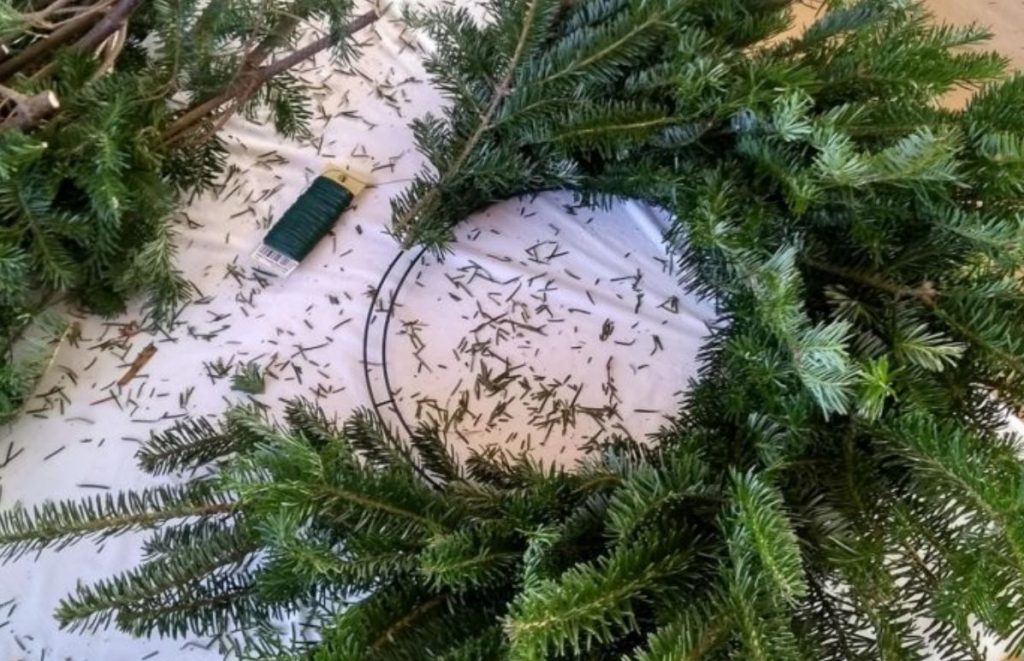 ---
Dec. 3, Winter Landscapes, 1 pm. Paint a winter scene of Rufus King Park and/or make Victorian salt dough ornaments to bring home or display on site. King Manor Museum, 150-03 Jamaica Ave.
---
Dec. 3, Winter Wonder Weekend, Dec. 4. Multi-cultural celebrations with live music, a tree lighting, menorah display, selfies with Santa, holiday crafts, a tree tour, and story time. Noon to 5 pm. Queens Botanical Garden, 43-50 Main St., Flushing.
---
Dec. 3, Illegal: A New Musical, 7 pm. A staged reading of a historical fiction musical about Anti-Asian prejudice, immigration, and martial arts with some bold characters and comedic moments. Flushing Town Hall, 137-35 Northern Blvd.
---
Dec. 3, Native American Social, noon. Native American art, dancing, drumming, acapella singing, and story sharing to build community. Flushing Town Hall, 137-35 Northern Blvd.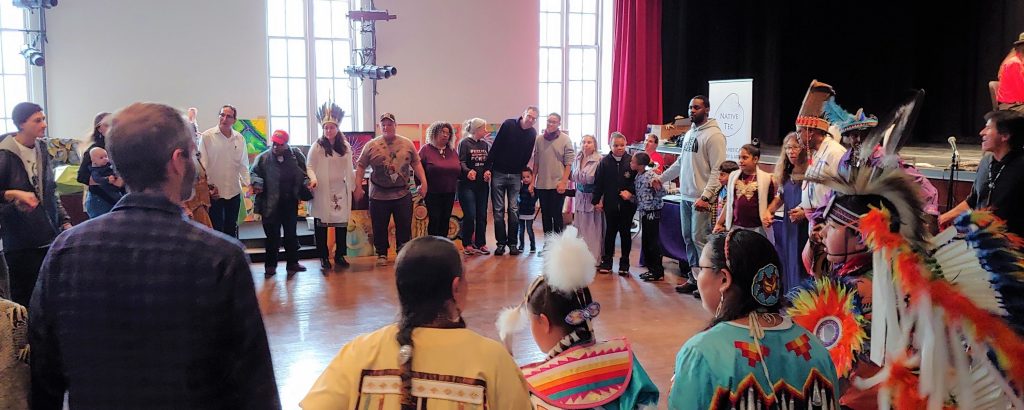 ---
Dec. 3, Concerts, Art + More, 4 pm. An annual holiday concert followed by an exhibition unveiling with the displaying artist, Rachel Vas Nunes, in person. Maple Grove Cemetery, enter at Kew Gardens Road and 129th Street, Kew Gardens.
---
Dec. 3, Celebration of Diversity + Disability, noon. A free and fun day with art-making, movement, dance, music, storytelling, and other activities for youngsters with disabilities. Queens Museum, NYC Building, Flushing Meadows Corona Park.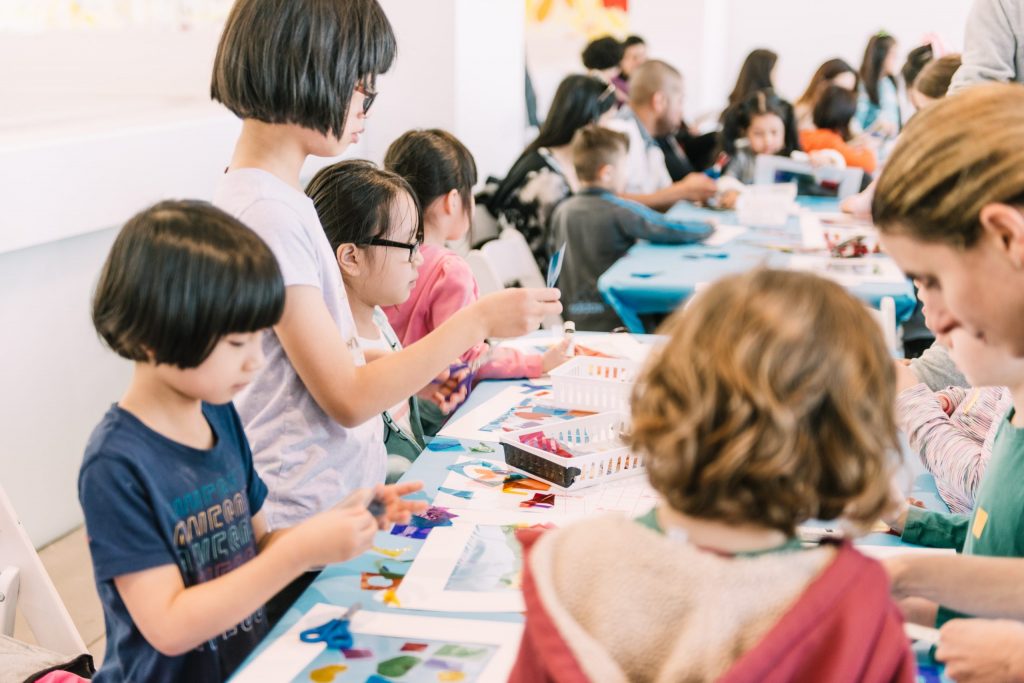 ---
Dec. 3, Christmas Craft Fair, 10 am. Peruse baked goods, homemade jams, handmade items, jewelry, and other locally made items. Trinity Lutheran Church of LIC/Astoria, 31-18 37th St.
---
Dec. 3, Guilty Pleasures, 8 pm. Jump back to the 1980s with this high-energy, six-person cover band. Resorts World New York City, 110-00 Rockaway Blvd., South Jamaica.
---
Dec. 4, A Very Electric Christmas, 4 pm. Lightwire Theater uses electroluminescent artistry to present a story about a bird and his family that migrate south for the winter. A wind blows them off course, and they end up in the North Pole with dancing toy soldiers, caroling worms, and performing poinsettias. Queens Theatre, 14 United Nations Ave. S., Flushing Meadows Corona Park.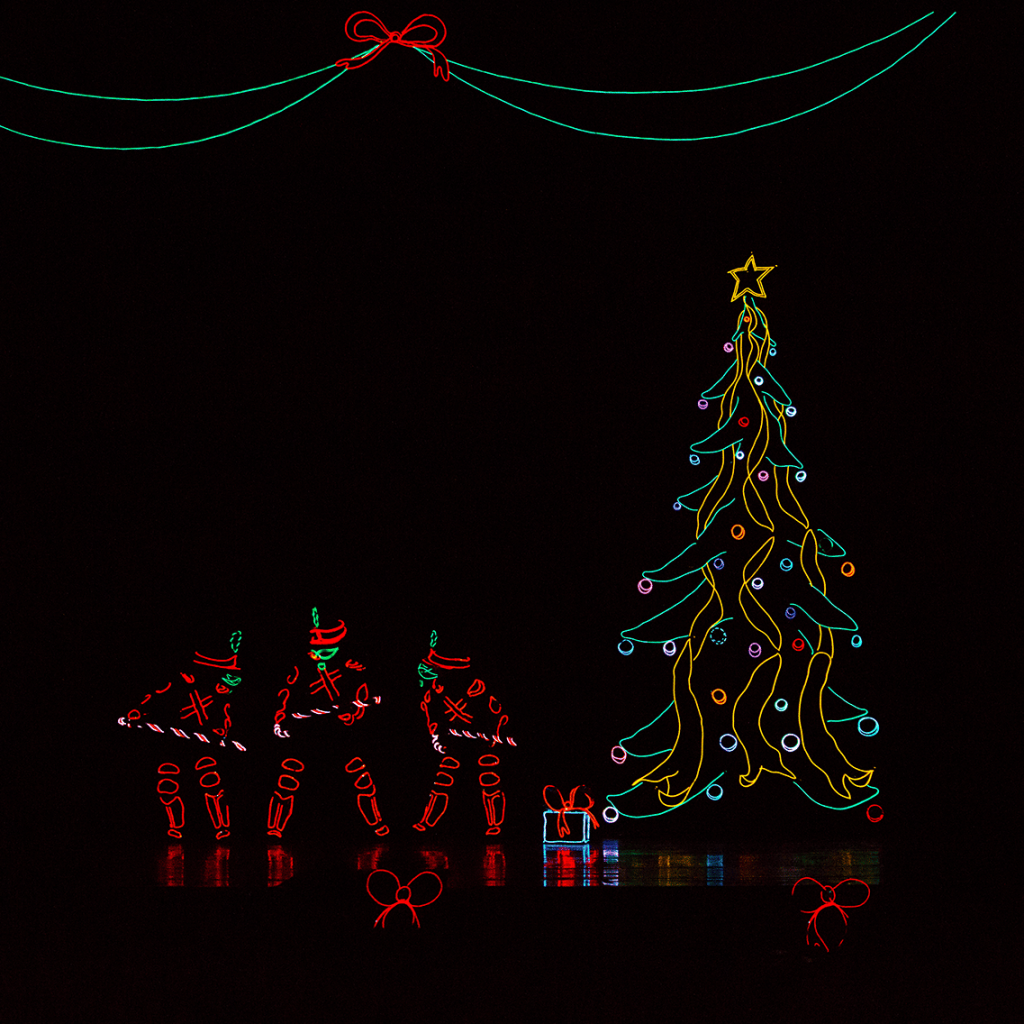 ---
Dec. 4, Sacred Music Chorale, 3 pm. A performance of Camille Saint-Saens's "Christmas Oratorio" with choruses, solos, duets, and trios, along with a selection of familiar carols. St. John's Lutheran Church, 86-20 114th St., Richmond Hill.
---
Dec. 4, Grammy-Winning Clayton Bryant, 3 pm. ASCAP and Grammy-winning artist and composer Clayton Bryant performs a wide variety of music, including selections from his recently released "A Christmas Love Song." Queens Central Library, 89-11 Merrick Blvd., Jamaica.
---
Dec. 4, Bang on a Can: Miriam Elhajli, 4 pm. Miriam Elhajli is a folk singer, composer, improviser, and musicologist whose work is influenced by her Venezuelan, Moroccan, and North American heritages. She performs as part of a monthly concert series that's celebrating 12 years. The Noguchi Museum, 9-01 33rd Rd., Long Island City.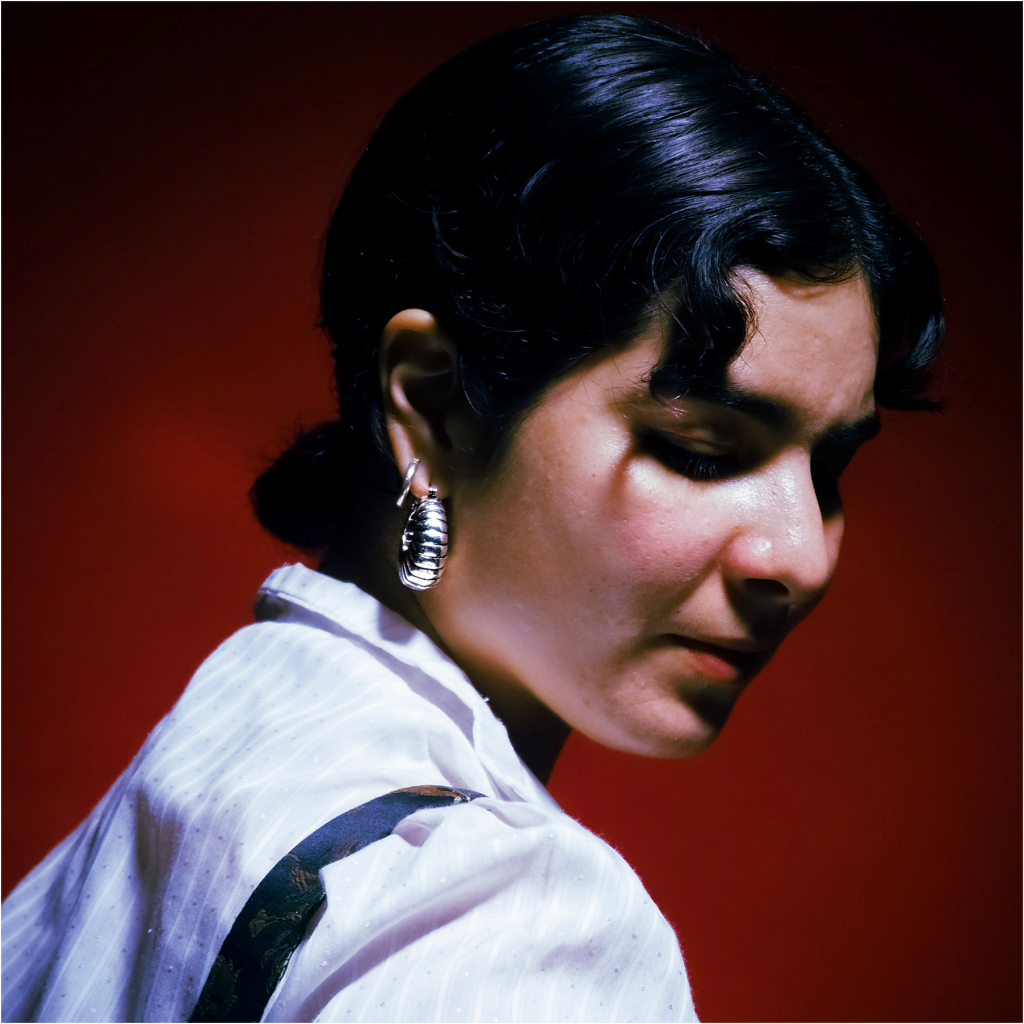 ---
Dec. 4, Art for Disabled Teens, 2 pm. On the first weekend of the month, teens and adults with disabilities visit the gallery with trained museum educators and teaching artists. Participants must be accompanied by a care partner. Queens Museum, NYC Building, Flushing Meadows Corona Park.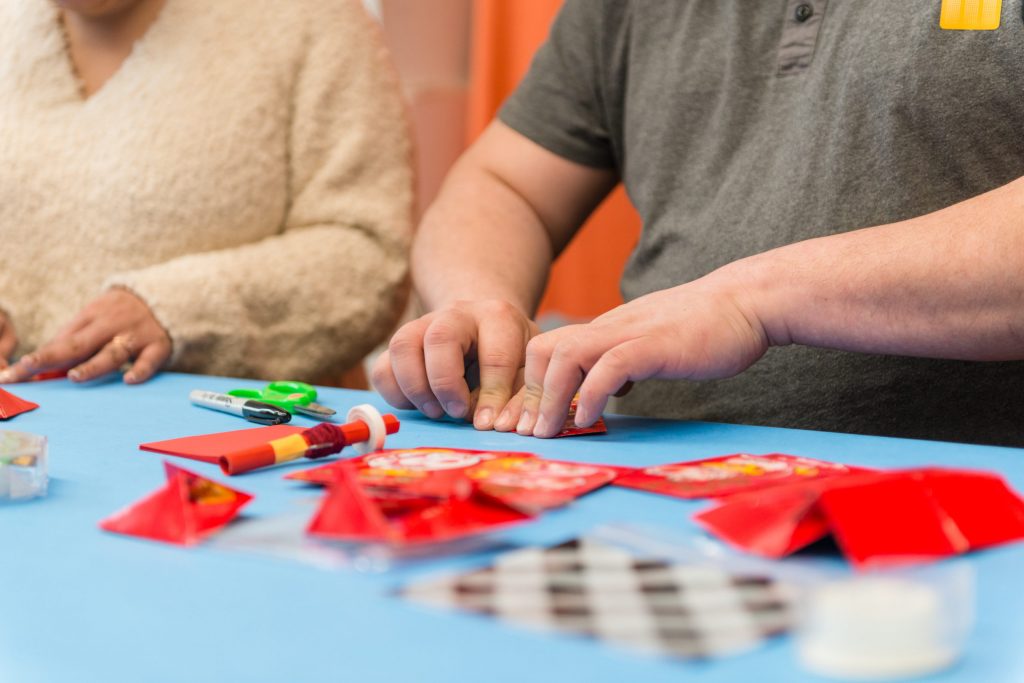 ---
Dec. 4, Bad Trip Storytelling Show, 7 pm. Comedians share their cringe-worthy tales with a Q&A afterwards. QED Astoria, 27-16 23rd Ave.
---
Dec. 4, Holiday Centerpiece Workshop, 1 pm. Create traditional centerpieces from evergreens, candles, and decorative elements. Voelker Orth Museum, 149-19 38th Ave., Flushing.
---
Dec. 4, Hell Gate Walking Tour, 1 pm. Explore the East River's treacherous Hell Gate with a professional guide. Meet at the Wards Island end of the Wards Island Bridge (103rd Street Footbridge).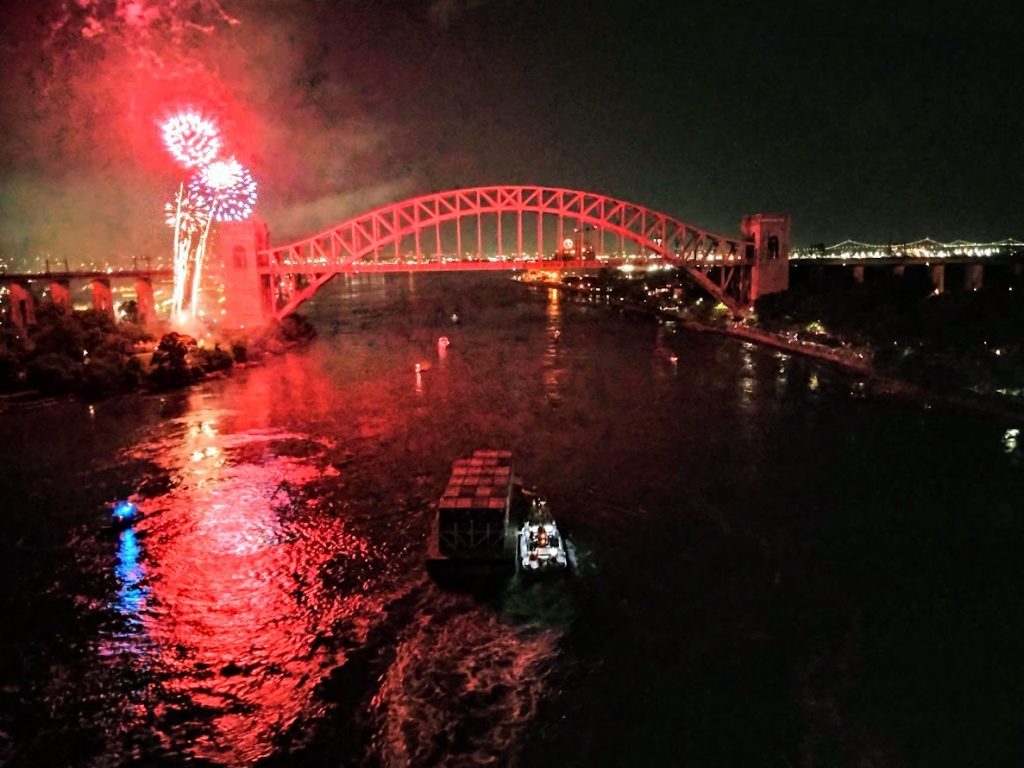 ---
Dec. 6, Queens Street Names, 2 pm. Queens Historical Society Executive Director Jason Antos discusses some of the people behind local street names and the street renaming process. Queens Library North Forest Park, 98-27 Metropolitan Ave., Forest Hills.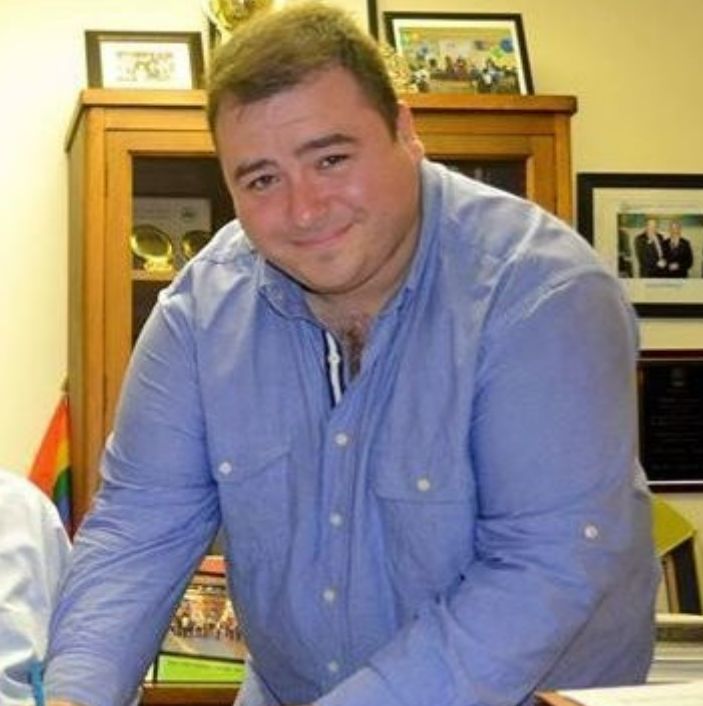 ---
Dec. 7, Folds, Dec. 17. Four Ivy Baldwin Dance members move, molt, and mend a large visual art installation made in collaboration with Ukrainian visual artist Inna Babaeva. Wednesdays through Saturdays at 7 pm. The Chocolate Factory Theater, 38-33 24th St., Long Island City.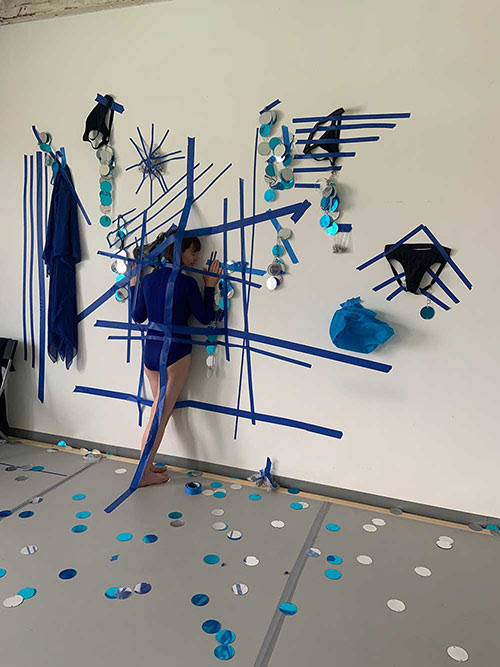 ---
Dec. 7, U.S. Premiere of Jumana Manna's New Film, 7:30 pm. A screening and conversation around "Foragers," which weaves documentary and fiction to trace foraging for wild edibles in Palestine/Israel. Jumana Manna and human rights attorney Rabea Eghbariah attend. MoMA PS 1, 22-25 Jackson Ave., Long Island City.
---
Dec. 8, Lioness: Women in Jazz, 7:30 pm. The final concert in a three-part series featuring Lioness, a collective of female Jazz instrumentalists. Flushing Town Hall, 137-35 Northern Blvd.