New Year's Eve Happenings and Holiday Events
By Andriana Kourkoumelis Posted: November 29, 2022
Kicking the holiday season into gear with these happenings and events!
It's finally the most wonderful time of the year, and Astoria has many festivities in store to celebrate! Here is a compilation of all the holiday and New Year's Eve happenings and events in the neighborhood that anyone can attend to feel some holiday cheer or to find a fun way to step into 2023.
---
31st Avenue Open Holiday Markets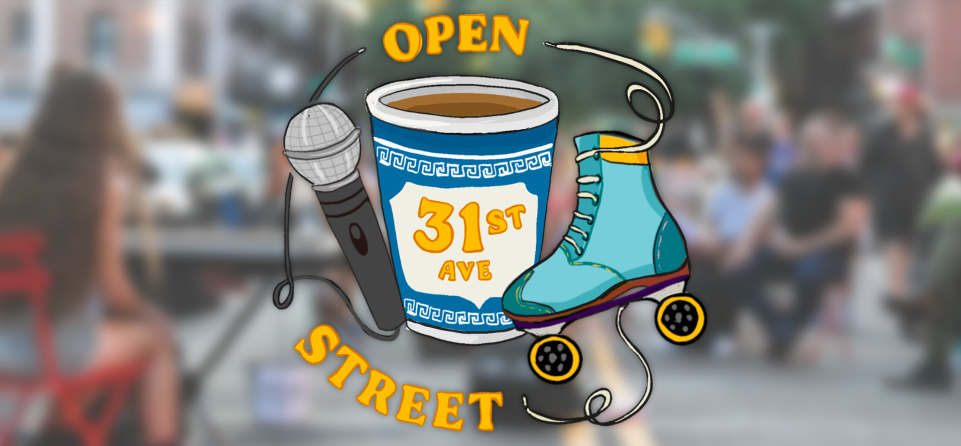 This open street is coming back this season after its break in November to spread the gift of giving. Visit 31st Avenue to start off the holiday season with some gift shopping from your favorite vendors! Holiday markets will be hosted on 12/3, 12/4, 12/17, and 12/10 from 1pm-6pm on 31st Avenue between 33rd and 35th Street.
31staveopenstreet.org | @31staveopenstreet on Instagram
---
The Wolfhound's Santa's Grotto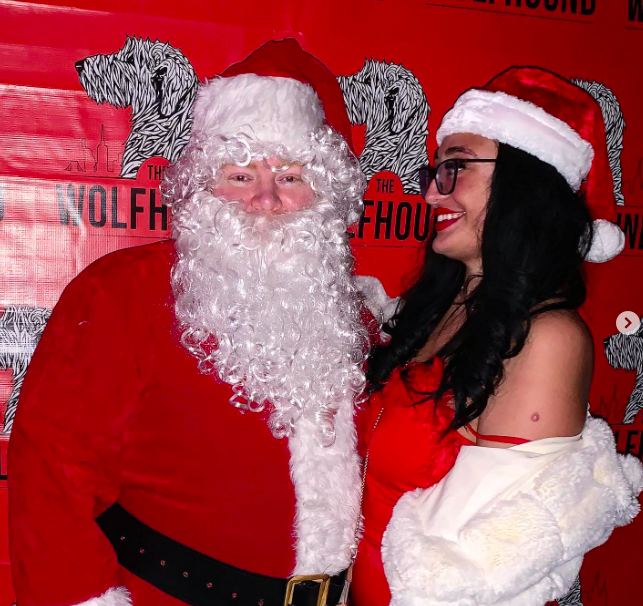 Get festive at The Wolfhound for a holiday costume party! Come as an elf, Santa, a snowman, or any holiday costume for a dance party with DJ Joey Pinto. Dress to impress for a chance to win a prize! Drinks will be served including holiday favorites like Hot Apple Cider, Irish Coffee, Hot Toddies and Mulled Wine. Come to celebrate on 12/17 at 38-14 30th Ave.
wolfhoundnyc.com | @thewolfhound on Instagram | 4.5 stars
---
Victory Garden Café's Christmas Party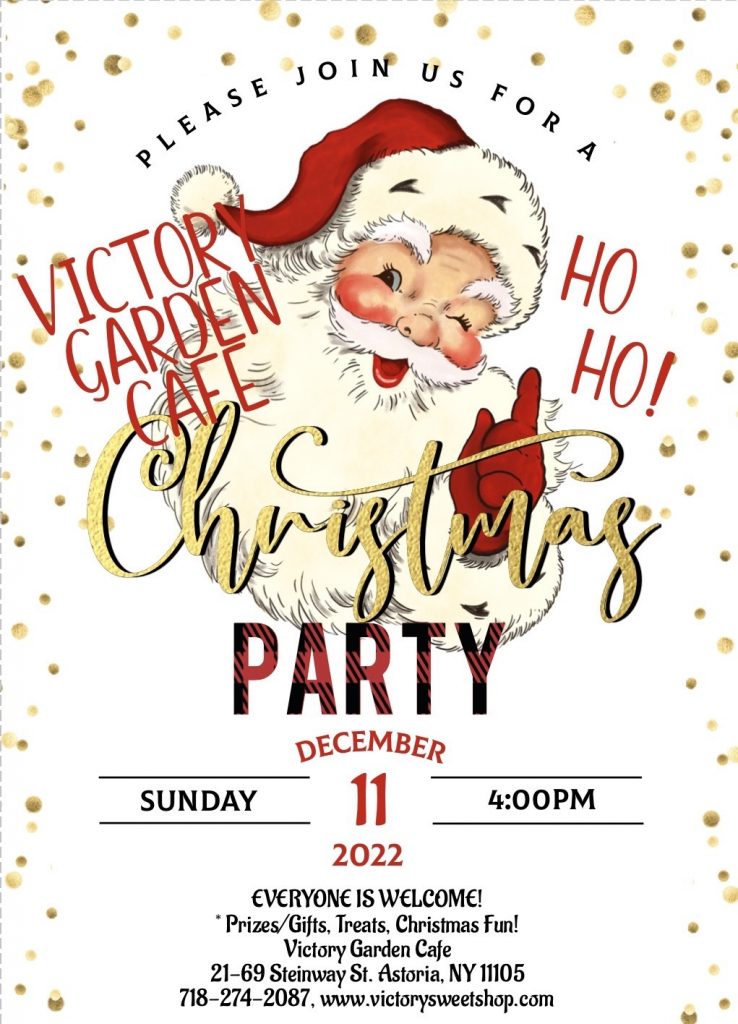 Everyone is welcome to indulge in some Christmas fun at Victory Garden Café this December! Get ready for prizes, gifts, treats and a good time at this classic neighborhood spot. Join Victory Garden Café on 12/11 at 21-69 Steinway St at 4pm!
victorysweetshop.com | @victorygardencafe on Instagram | 4 stars
---
Christmas Tree Lighting and Parade at Athens Square Park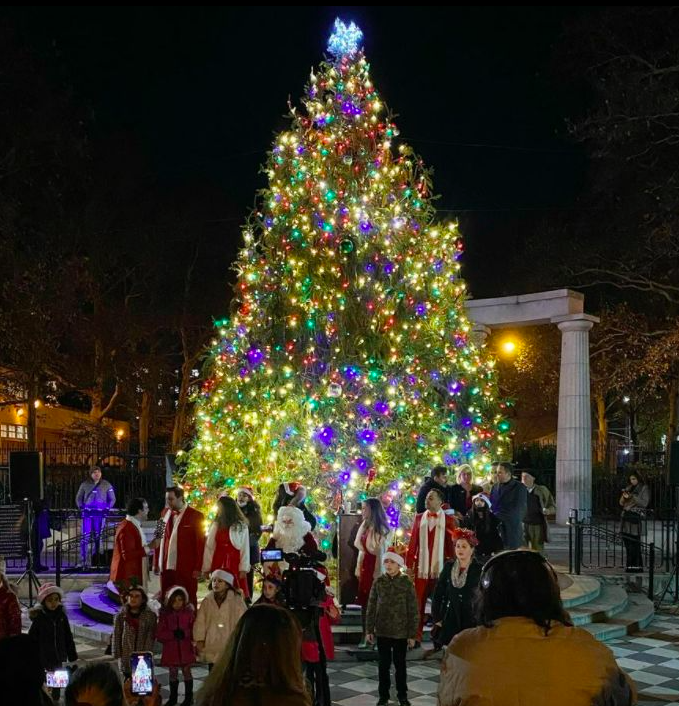 Join Athens Square Park for their third annual Christmas tree lighting and the newly introduced holiday parade! Enjoy horse and carriage rides and live performances by Christmas carolers and a DJ that would put anyone in the Christmas spirit. The parade will take place at 6pm from 49th Street and 30th Avenue and proceed to end at Athens Square Park at 30th Street and 30th Avenue. The tree lighting will then commence at 7pm. Be sure to kick off December with this Christmas event on 12/1!
Athens Square Park at 30th Street and 30th Avenue
---
Central Astoria's 10th Annual Holiday Festival and Tree Lighting Celebration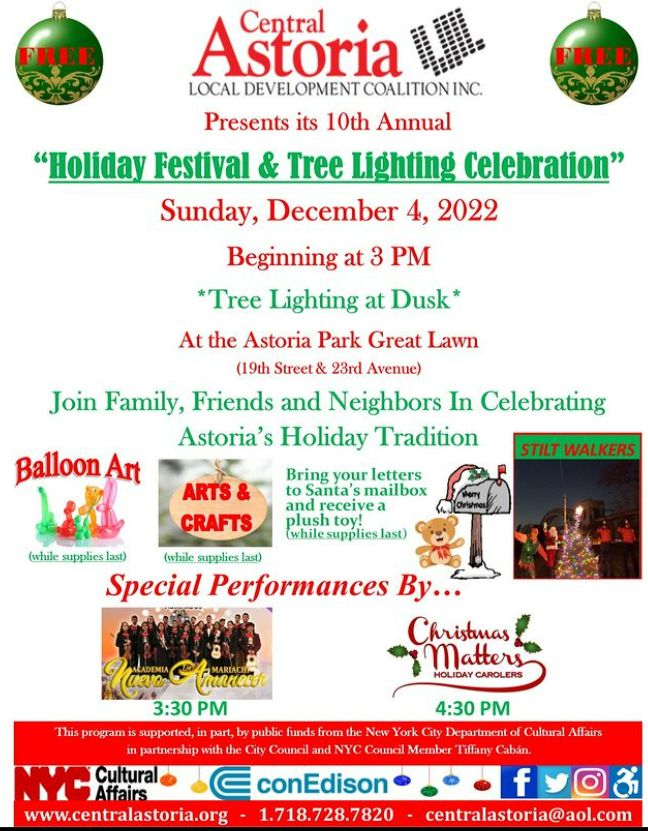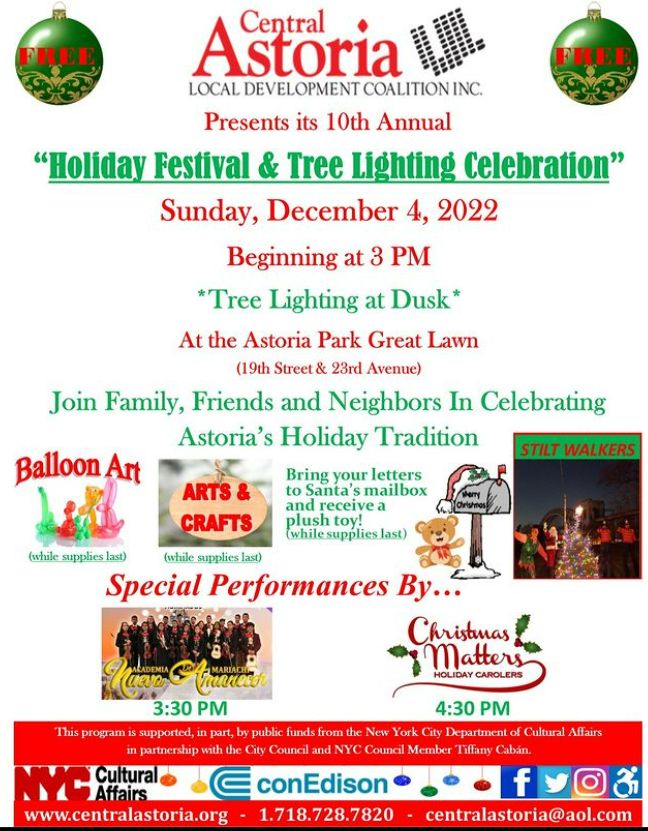 Gather around at Astoria Park's Great Lawn for this annual tree lighting holiday event! Enjoy live performances, balloon art, crafts and more with friends and family by being a part of this neighborhood holiday tradition. Don't forget to bring your letters to Santa for a plush toy! Celebrate on 12/4 at 19th Street and 23rd Ave in Astoria Park starting at 3pm with the tree lighting at dusk!
centralastoria.org | @centralastorialdc on Instagram
---
Queens Craft Brigade Holiday Markets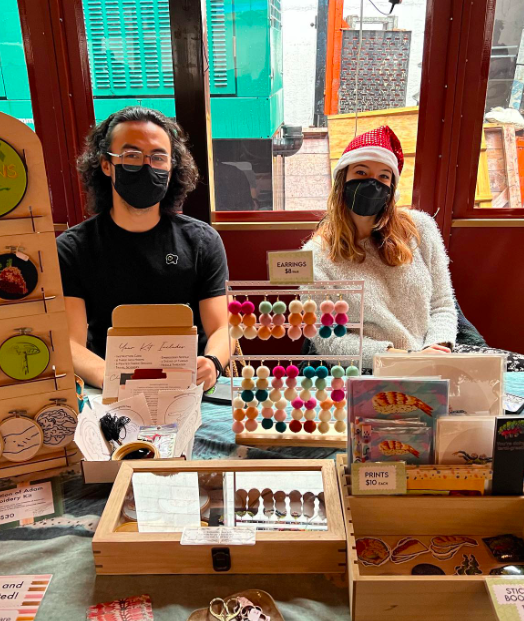 Queens Craft Brigade will be hosting their final market of 2022 at Katch Astoria this December! Supporting local makers since 2017, come and shop for jewelry, food, crafts, art, fashion and more. The market will feature over 20 vendors from Queens! Stop by on 12/10 from 12am-5pm at 31-19 Newtown Ave.
queenscraftbrigade.com | @queenscraftbrigade on Instagram
---
The Tiny Owl's Photos with Santa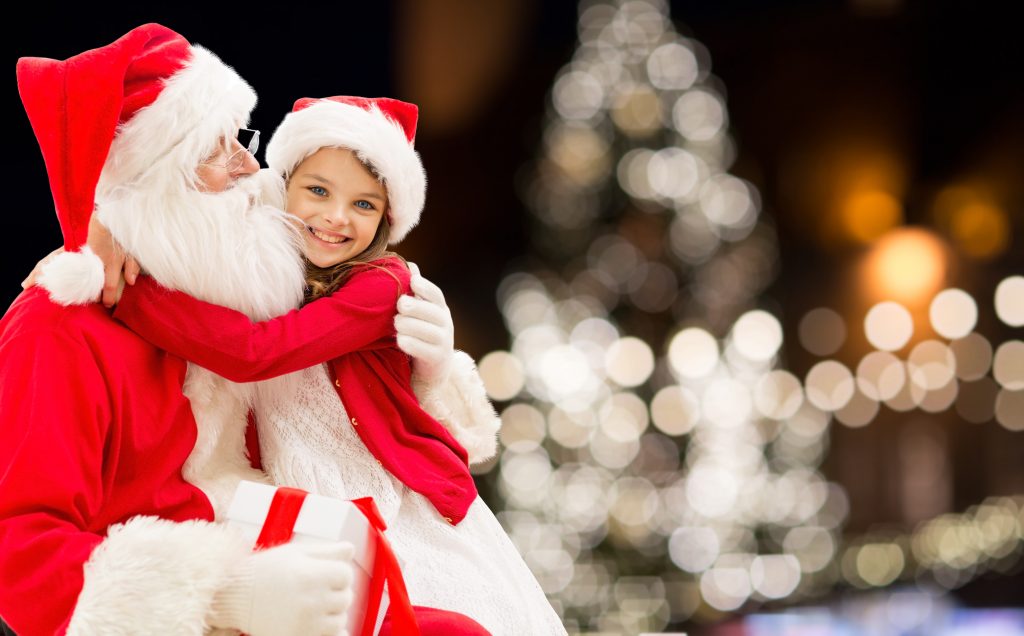 Bring on the magic of the holidays with this Santa meet and greet presented by The Tiny Owl! Taking place outside of Rivercrest, bring your child for a photo op with Santa, a goodie bag as well as hot chocolate bar from Queen's Room and a voucher from Rivercrest. This event will feature even more opportunities for gift shopping from vendors at the Kidpreneur Holiday Market. Participation in this event will be $15 for one child and $20 for two or more. You can find Santa outside of Rivercrest located at 33-15 Ditmars Blvd on Saturday 12/10 and Sunday 12/11 from 10am-3pm.
Contact [email protected] to reserve your time | thetinyowl.com | @thetinyowlshop on Instagram
---
Hellenic Aesthetic's December Popups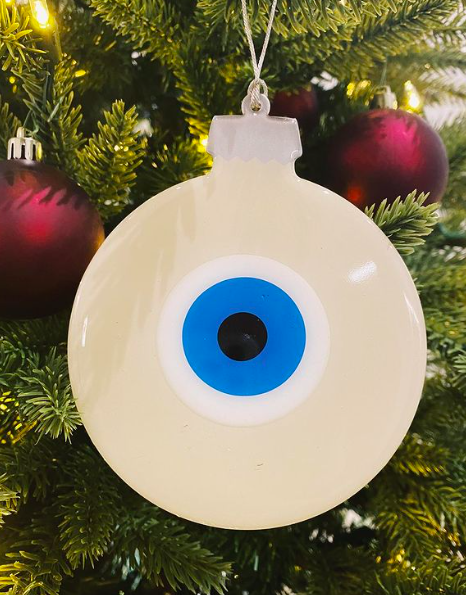 This haven for Greek goods and makers in Astoria is hosting three popup events in- store during the holiday season, perfect for gift-shopping. On 12/4, Author Tony Kariotis will be doing a book signing for his photography book "Naked Greece." On 12/10, Greek American artist Theodora Miller will be doing an in-person painting event, creating custom "grammata" paintings featuring abstract initials for any art lover. On 12/17, For Love and Lemon Cookies will be doing a pop up for anyone who has a sweet tooth. Visit Hellenic Aesthetic at 30-91 31st St.
hellenicaesthetic.com | @hellenicaesthetic on Instagram
---
Queens Room's Annual NYE Party
Queens Room is hosting their annual NYE party this year featuring a prix fixe menu, special drinks, and complimentary bubbly for a fun-filled final night of 2022 to remember. Bring some friends and celebrate on 12/31 at Queens Room on 36-02 Ditmars Blvd.
queensroomnyc.com | @queensroomnyc on Instagram | 4.5 stars
---
Ovelia's New Year's Eve Party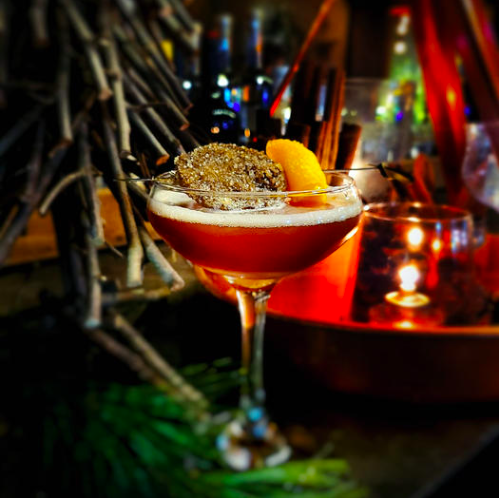 Looking for a New Year's Eve Party in the neighborhood? Ovelia has you covered. To enjoy food, drinks, and festivities to start off 2023 stop by and celebrate with Ovelia on 12/31 at 34-01 30th Ave.
ovelianyc.com | @oveliapsistaria on Instagram | 4 stars