5 Volunteering Opportunities for The Season of Giving
By Andriana Kourkoumelis Posted: November 6, 2022
Highlighting the not-for-profits that are opened to the public in Astoria and LIC.
With Thanksgiving on its way, we are reminded of ways we can give back to our community. This list is a compilation of five established not-for-profits in the neighborhood that prioritize making necessities available for our neighbors in need. All of the organizations listed are accepting of volunteers and donations year round and have a mission to give back to anyone seeking support through these charitable efforts.
---
Astoria Food Pantry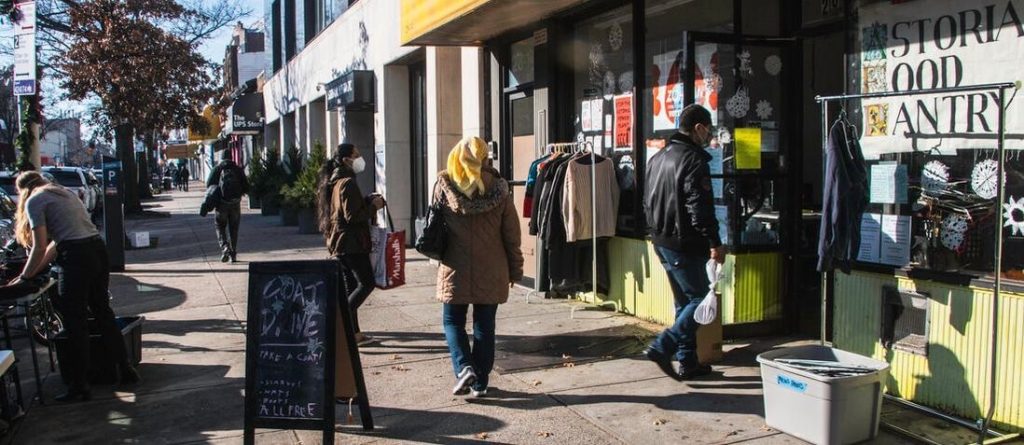 Located on 25-82 Steinway St Astoria Food Pantry is a not-for-profit organization that is able to provide over 200 people a week easy access to fresh food.
Created in March of 2020 by Astoria locals amidst the pandemic, this project began as a small effort in providing additional available lunches outside of a public school meal site. Astoria Food Pantry is a donation and volunteer based organization that is opened three days per week. The process to volunteer or contribute is simple and rewarding–especially since it allows for the organization to continue giving back to the community. There is also an option to host your own outdoor donation drive in collaboration with supplies provided by the pantry. Despite anyones situation, Astoria Food Pantry's mission is to never let their neighbors go hungry no matter the circumstance.
25-82 Steinway St | www.astoriafoodpantry.com
---
The Connected Chef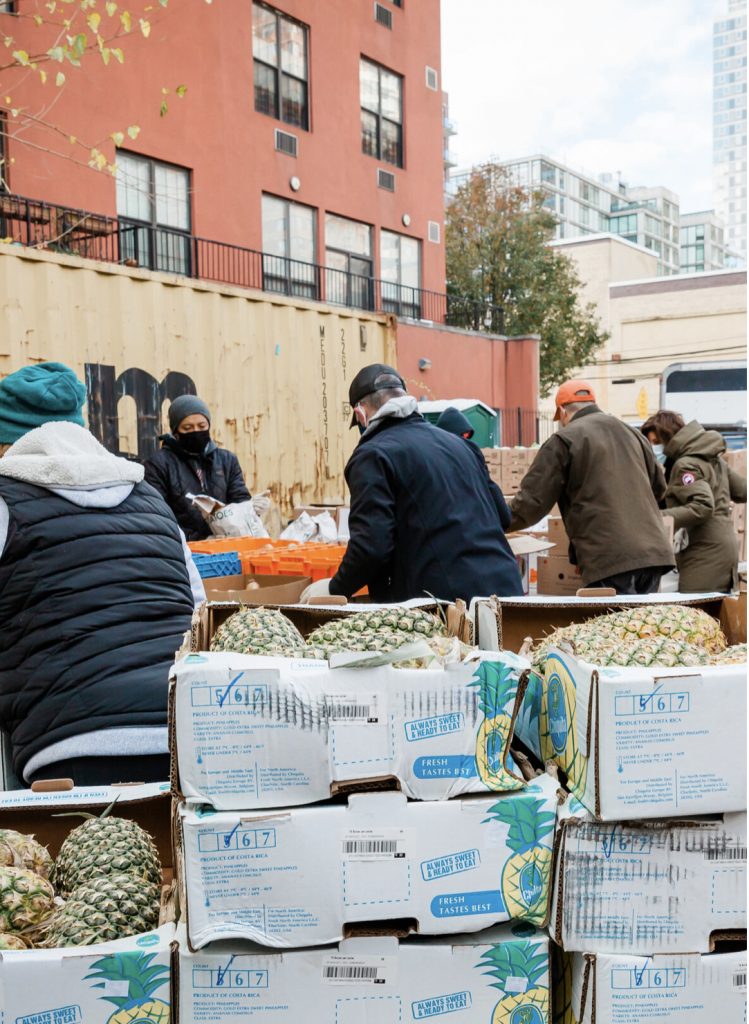 Founded in 2016, The Connected Chef set forth a goal to assist families in cooking meals with the items they have available to them.
In 2020, the initiative expanded to a program called the Lifeline Grocery Initiative–which works to supply the community with nutrient dense groceries sourced from various wholesalers. These grocery care-packages are then delivered to households that are unemployed. You can volunteer or donate to The Connected Chef by sponsoring a grocery box with a monthly payment, which will cover someone's weekly supply of food delivery. This organization also hosts various events, including the Urban Farm Stand located at 49-09 5th Street, LIC Thursday-Saturday and the 31st Ave Open Street, between 33rd and 34th St on Saturday's from 1-3pm where any purchase made goes back into the supplies to continue supporting those in need.
40-09 5th St | 631-316-5086| www.theconnectedchef.org
---
9hugs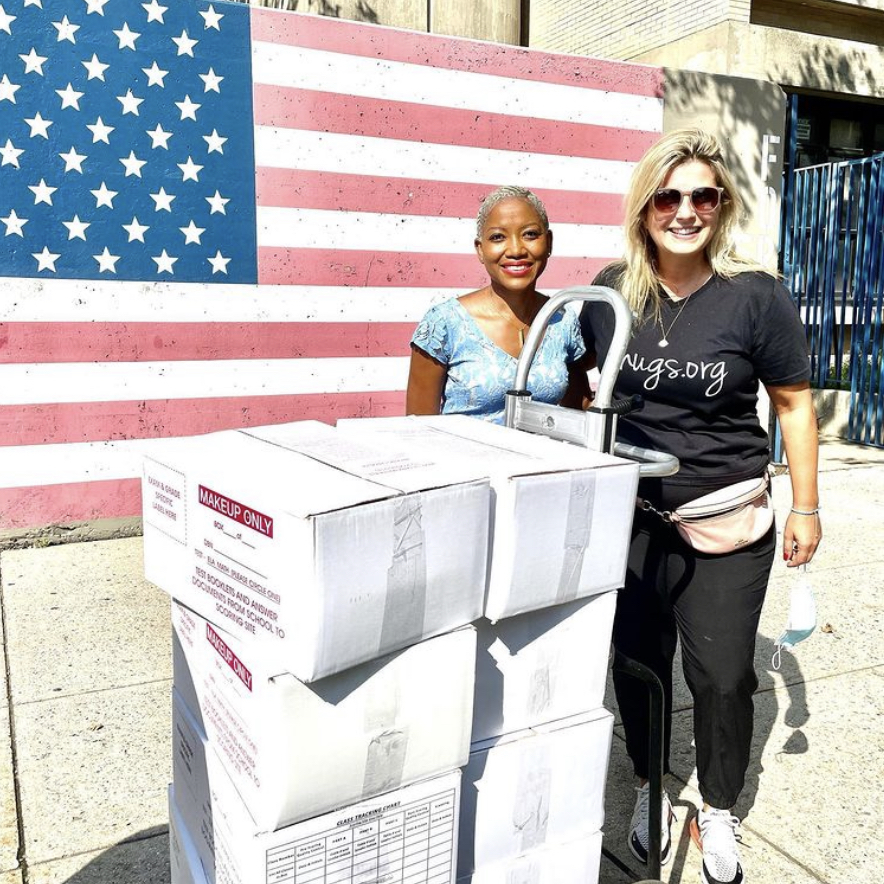 "Understanding that despair has no borders, we organize, collaborate with, and mobilize our volunteers and donations to bring positive change and relief whenever it is needed," says 9hugs staff in their mission.
The goal of 9hugs as an establishment is to be an outlet that provides relief for those affected by the detrimental wildfires in Greece. Additionally, the nonprofit added efforts to support healthcare in Puerto Rico, supplying libraries in regions of Africa, and water supply in Kenya. Focusing on philanthropy these series of projects encourage us to broaden our perspective of the world and support those in need on an international level. Ways to get involved with 9hugs include on site events like the 9 H.U.G.S.' 6th Annual Toy Drive on Wednesday, December 4th at The Grand or signing up to become a regular volunteer by filling out a form on the website.
631-213-7133 | www.9hugs.org
---
9 Million Reasons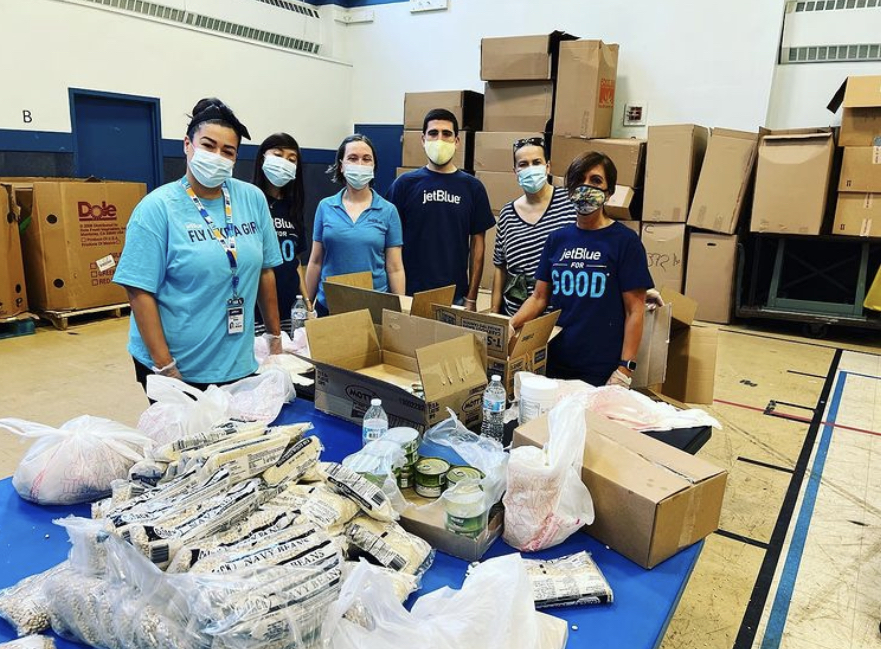 Located at Evangel Church on Crescent Street, 9 Million Reasons provides free food six days a week, Monday through Saturday.
It is New York Cities largest community food pantry, covering four boroughs in total. "We've partnered with New York Cares, an organization that brings in an average of 30 volunteers a day, who move up to 60,000 pounds of food in seven hours," says 9MR. To join this ongoing community project, visit the website and fill out a form to pick a shift that best fits your schedule. This pantry for the public even offers delivery services for seniors or adults with disabilities. Offering a range of vegetables, fruits, frozen meats and cheeses, and canned goods 9 Million Reasons constantly uses their donations to diversify the selection of accessible food supply. Having a mission to have a consistent and frequent pantry open that is opened to all despite background as well as a goal to create a safe environment is what 9 Million Reasons is all about.
39-21 Crescent St | 718-361-2817 | www.9millionreasons.nyc
---
Free Store Astoria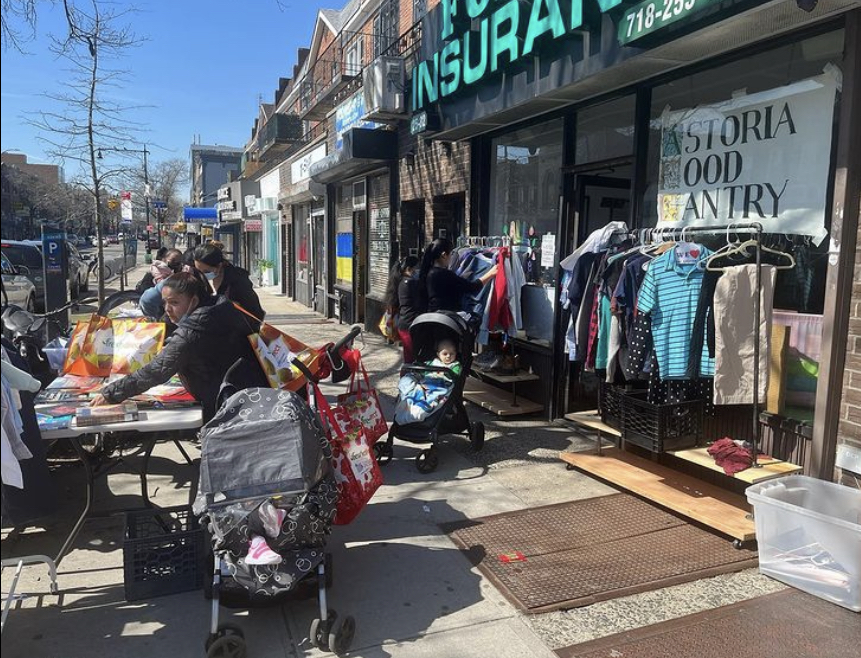 Astoria Free Store–where everything is free– is a donation based not-for-profit that ensures those in need have access to clothes, toys, furniture and more.
Opened every Wednesday from 10am to 4pm at 25-82 Steinway Street Astoria Free Store accepts donations and volunteers to supply and distribute used or preowned items to those that need them most. To sign up as a volunteer a link is available in the organizations Instagram bio, as well as a directory on how to make a donation. If you've been meaning to declutter or have items that no longer spark joy and need a new home Astoria Free Store is the perfect place to bring these items this season.
25-82 Steinway St | @freestoreastoria