MEAL PLANNING TO PLEASE THE PALATE
By Andriana Kourkoumelis Posted: October 15, 2022
The recommendations you need for a day of eating in Astoria
Astoria has its reputation for being a foodie's dream destination—having every type of restaurant imaginable all in the same neighborhood at a walking distance. The restaurants here represent cuisines from all over the world which makes Astoria the best place to be for any restaurant connoisseur.
With so many great options around town, we have compiled the perfect day of eating that will satisfy every food lovers heart.
Breakfast at MADAME SOUSOU CAFÉ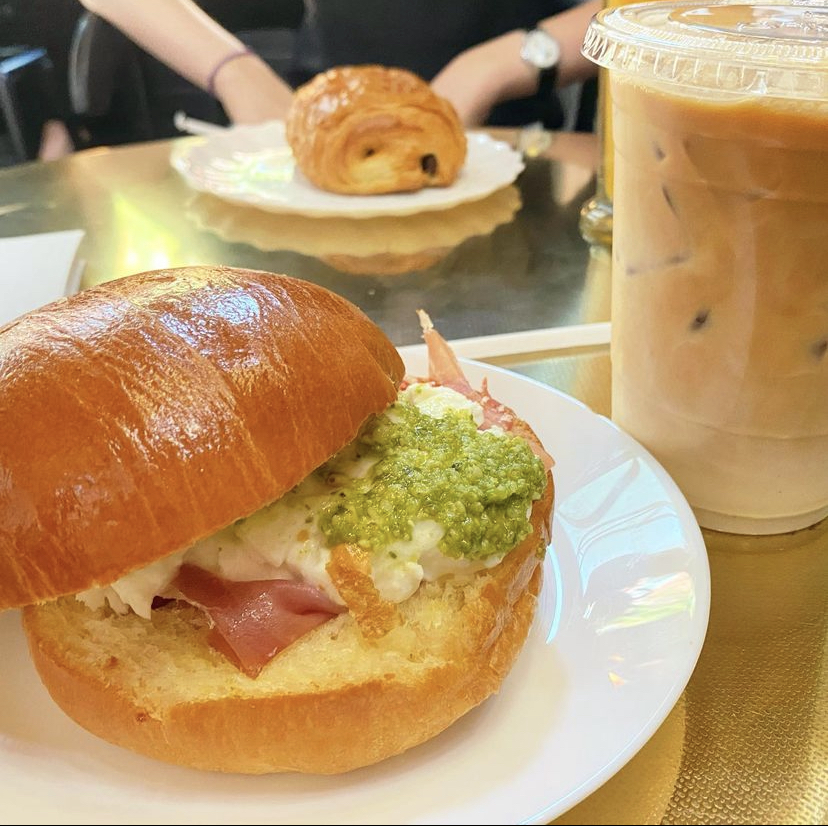 This 31st Avenue coffee shop established in 2014 is a must visit for your morning breakfast run perfect for an early bird—opening at 6am seven days a week. Madame Sousou Café is a charming Astoria spot with the perfect calming, Parisian vibe to start your day on a positive note. Welcomed by an eclectic arrangement of colorful plates on the wall, this café is known to have an eye-pleasing environment. For breakfast, you can choose from a variety of coffee and tea options to pair with your sweet or savory selection. Whether alone, with friends, or to finish some work, Madame Sousou Café provides delicious treats and drinks for the ultimate breakfast experience. Almond croissant, breakfast sandwich or quiche–this café is ideal for a quick and easy bite.
31-05 33rd St. | 718.710.6577 / @madamesousoucafe
---
Lunch at IL BAMBINO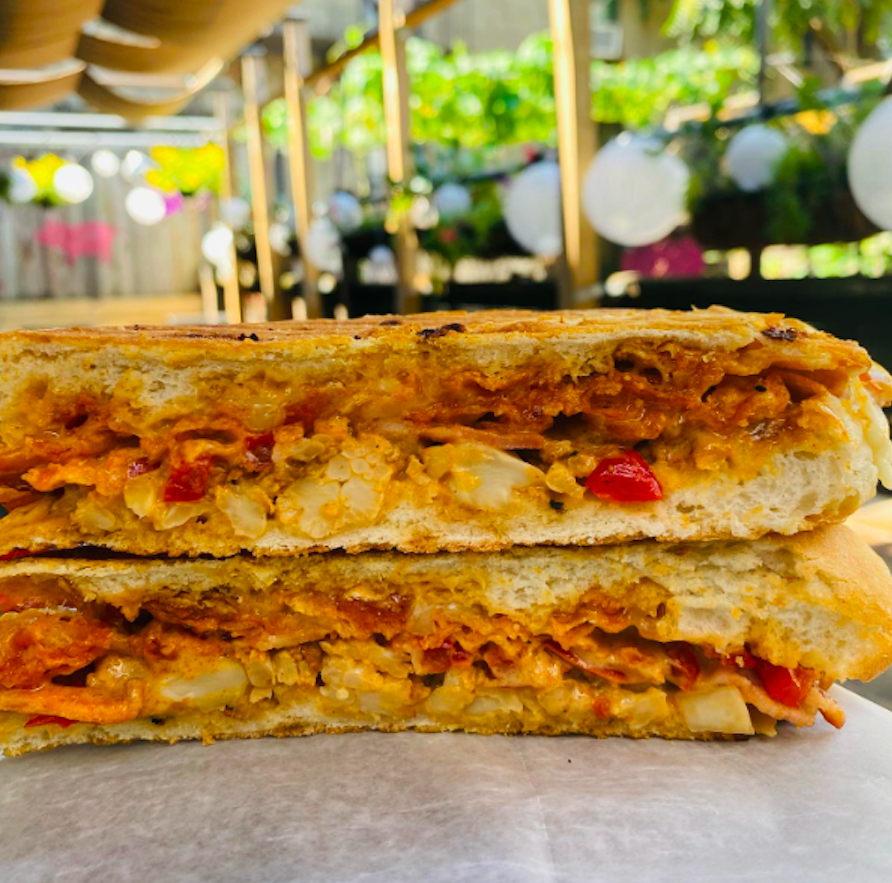 Antipasti and gourmet paninis for lunch–what more can one ask for? Il Bambino is a unique neighborhood classic that is worth a stop for brunch or lunch. Artisan aioli, homemade dirty chips, antipasti spreads, crostini, soups and salads accompany a delicious hot-pressed sandwich that will satisfy all your lunchtime cravings. Quirky names for the original brunch sandwiches like "Getting Piggy With It" and "We Got Nuttin'" fit the unconventional comforting home-cooked vibe of this sandwich joint. If you're a meat lover the lunch panini options are endless covering sausages, bacon, chicken, pork and the list goes on. Finish off your meal with a signature hot drink perfect for the fall—including the "Cookie Butter Latte" or the "Maple Milk." Great for groups or solo dining, Il Bambino is exceptional for a perfect lunch.
34-08 31st Ave.| 718.626.0087 / @ilbambinonyc
---
Dinner Loukoumi Taverna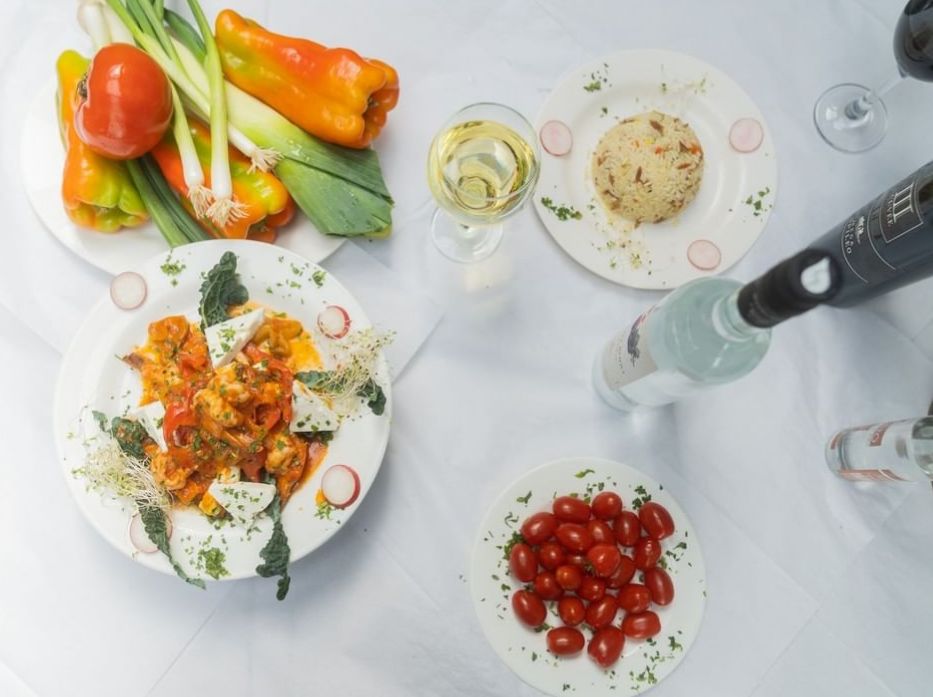 Hidden in plain sight, this Mediterranean restaurant is a well-loved traditional Ditmars taverna. Named after the sweet Greek treat "loukoumi" this establishment transports you to the Greek countryside with its cuisine and ambiance. Loukoumi is known for its vast variety of mezedes and selection of authentic Greek wine. Specializing in seafood, meats and cheeses, this family style restaurant will please even the pickiest of palates. At the end of your dining excursion at Loukoumi Taverna, they honor their namesake by serving a complimentary loukoumi treat to end the night on a sweet note.
45-07 Ditmars Blvd | 718.626.3200 / @loukoumitaverna
---
Dessert at MARVEL FROZEN DAIRY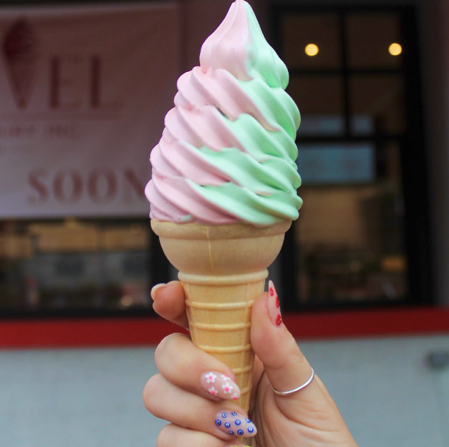 There's a new beach in town. Well maybe not a beach—but the classic Long Beach treat has arrived tucked into 37th St. right off of 30th Ave. Marvel Frozen Dairy is the simplest and satisfying treat to complete this day of eating offering fresh soft serve, frozen yogurt and vegan ice cream. Can't decide on a flavor? Choose two you want to try and swirl them! This original soft serve recipe brings back the nostalgic and simple experience of indulging in this frozen treat. With different toppings to choose from Marvel allows you to customize your own perfect ice cream to satisfy your sweet tooth.
37-01 30th Ave. | @marvelfrozendairy
---
Whether it's an early morning coffee, a classic sweet dessert or a cultural cuisine experience our town has something for everyone. This neighborhood has a lot to show for in the culinary world–making it easy to do an impressive full day restaurant excursion from breakfast meal plan through dessert.
—