Chez Olivia: A unique French culinary experience
By James Delgenio Posted: October 7, 2022
Bonjour, mes amis! Welcome to Chez Olivia, Astoria's newest French bistro. Conveniently located just off the Ditmars Boulevard stop, this cozy, casual, and comfortable spot is an ideal place to try that French cuisine that you've never had the chance to experience or maybe couldn't get enough of on vacation.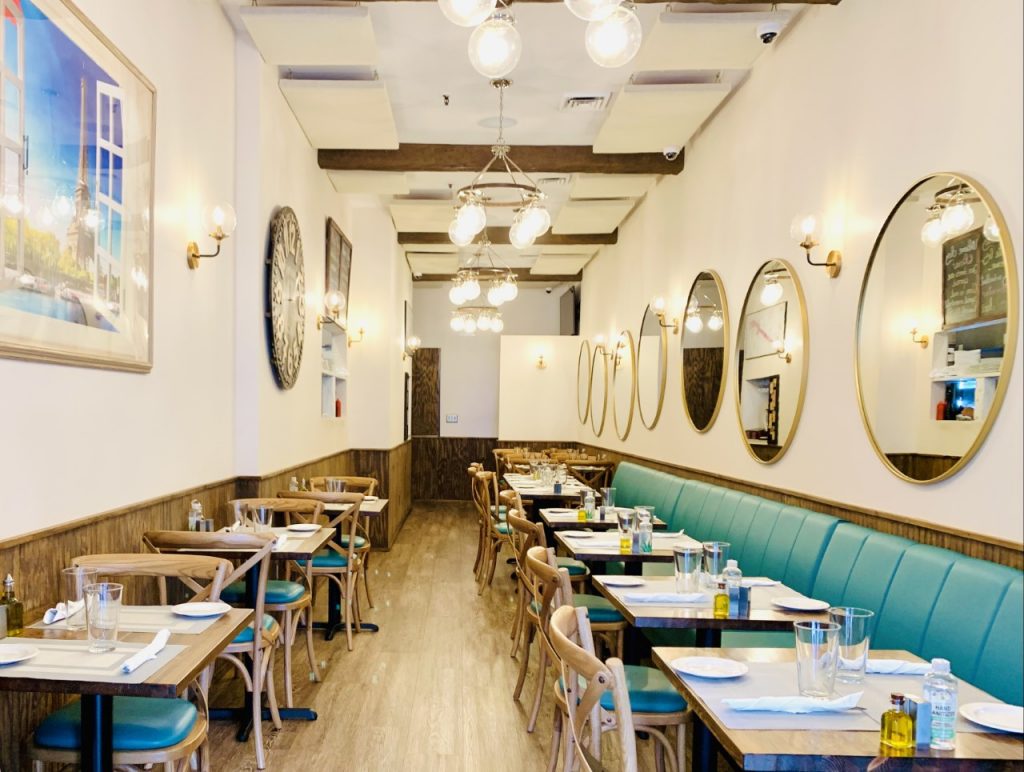 Although the food is fancy, the atmosphere and friendly staff won't make you nervous about using the wrong fork. And the menu is inclusive enough that your stubborn father-in-law can still order a burger while you convince him to sample that amazing plate of cheese. I met up with the owner, Vincent Caro, so that I could get an idea of the inspiration behind one of Astoria's few French restaurants.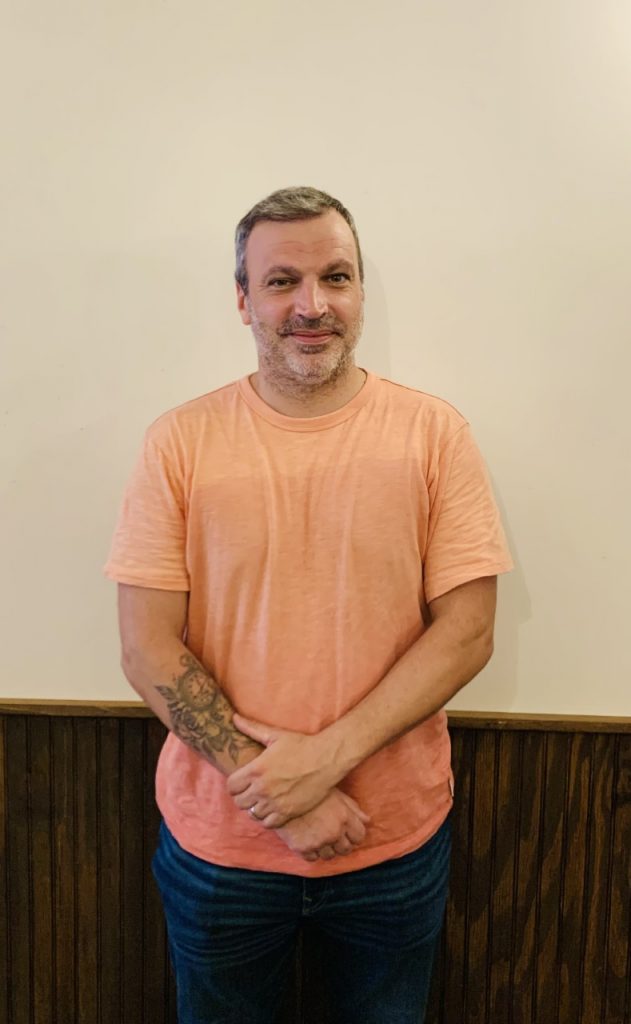 Caro smiled confidently as he went over his menu with me. "Cheese is everything," he told me, "I like bleu cheese. But not everyone likes it so strong. We can substitute any cheese." The endive salad features his favorite cheese in excess. Caro is happy to swap out ingredients for his vegetarian and vegan customers.
If environmental well-being is your thing, look no further. Many of the dishes are ethically sourced from local farms. The bread is homemade and served in baskets with French printed newspaper underneath. Using my five years of French language education, I did my best to impress my wife by reading the print but came up lacking. She didn't make fun of me too badly. Unlike me, the staff that I encountered at Chez Olivia spoke fluent French.
They're happy to help you with the tricky pronunciation of some of the menu items and are more than welcoming when explain the different starters and mains to those uninitiated in French cuisine. When I was there, they seemed delighted to talk to customers and passing pedestrians alike.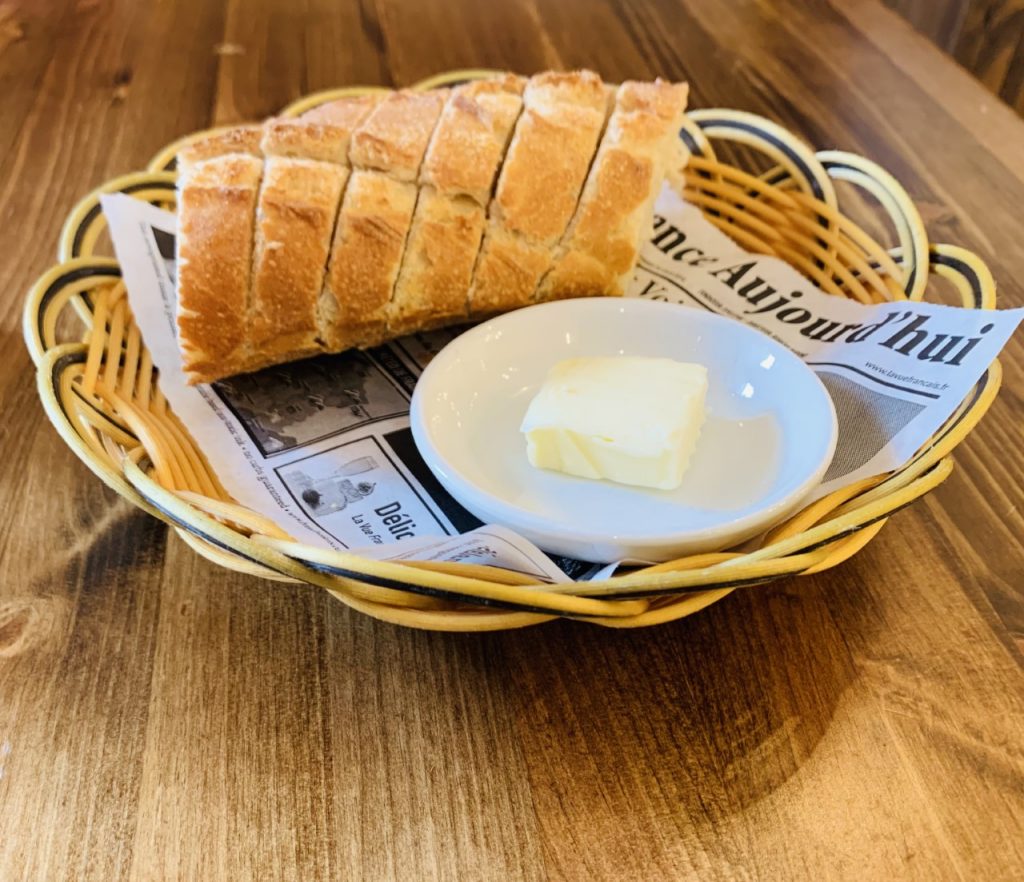 For those of you that aren't familiar with French cooking, you don't know what you're missing. Take the opportunity to order the baked Brie. Served with truffle oil and drizzled with honey, it's the softest, tastiest bite you might ever try.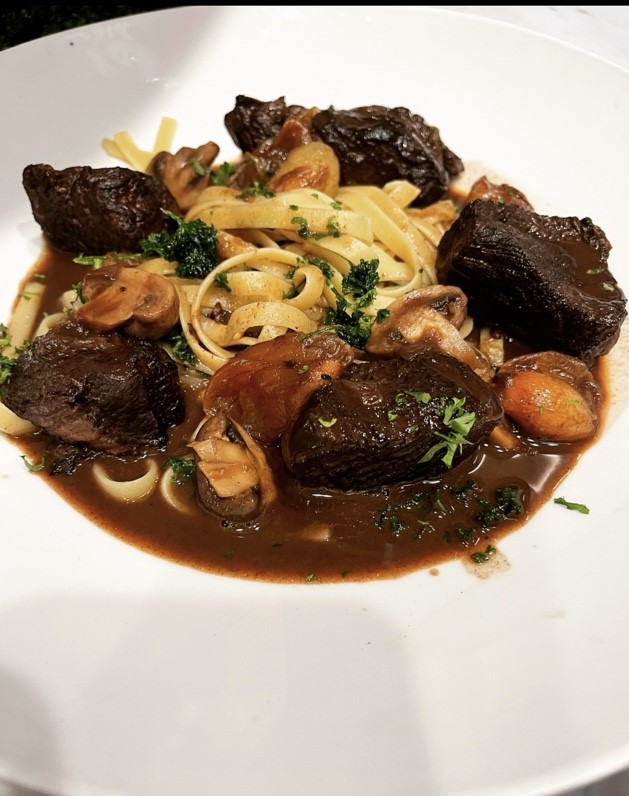 In addition to the plethora of creamy cheeses that Chez Olivia offers, there's an assortment of traditional dishes that will astonish your taste buds. Duck leg confit, beef bourguignon, and escargot are all classic options.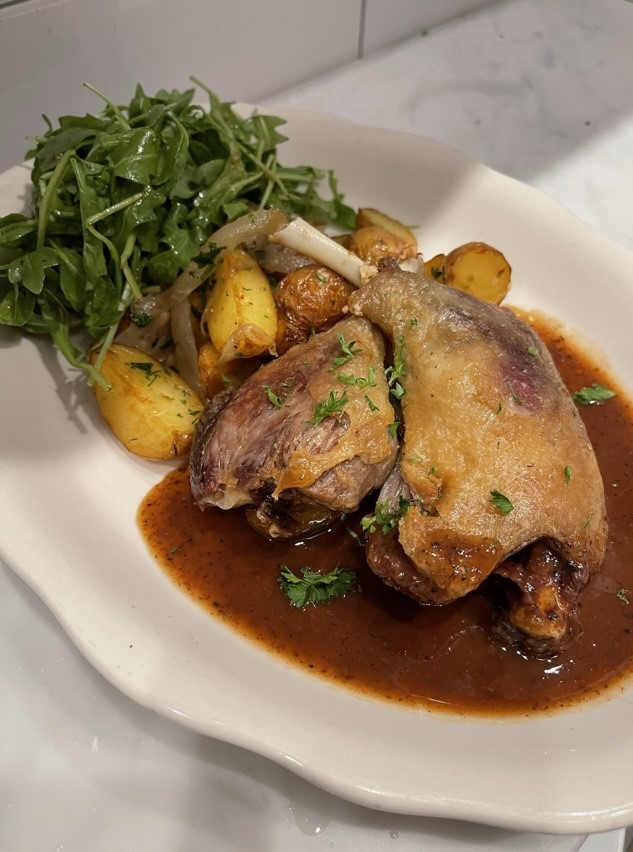 On Sundays, Chez Olivia features brunch. If you do happen to be a cheese lover (and who isn't?) try a croque monsieur, the French version of a grilled cheese. Served on thick bread and with gooey soft cheese that melts in your mouth, the croque monsieur can even be served with a sunny-side up egg on top, in which case it's called a croque madame.
The egg yolk and the melted cheese combine for an amazing flavor experience. Don't pass up the crepes either. My favorite was the salted caramel crepe served with a generous dollop of whipped cream. Caro's favorite? The roulée crepe, an original recipe, made with smoked salmon, egg, Swiss cheese, scallions, and dill sauce.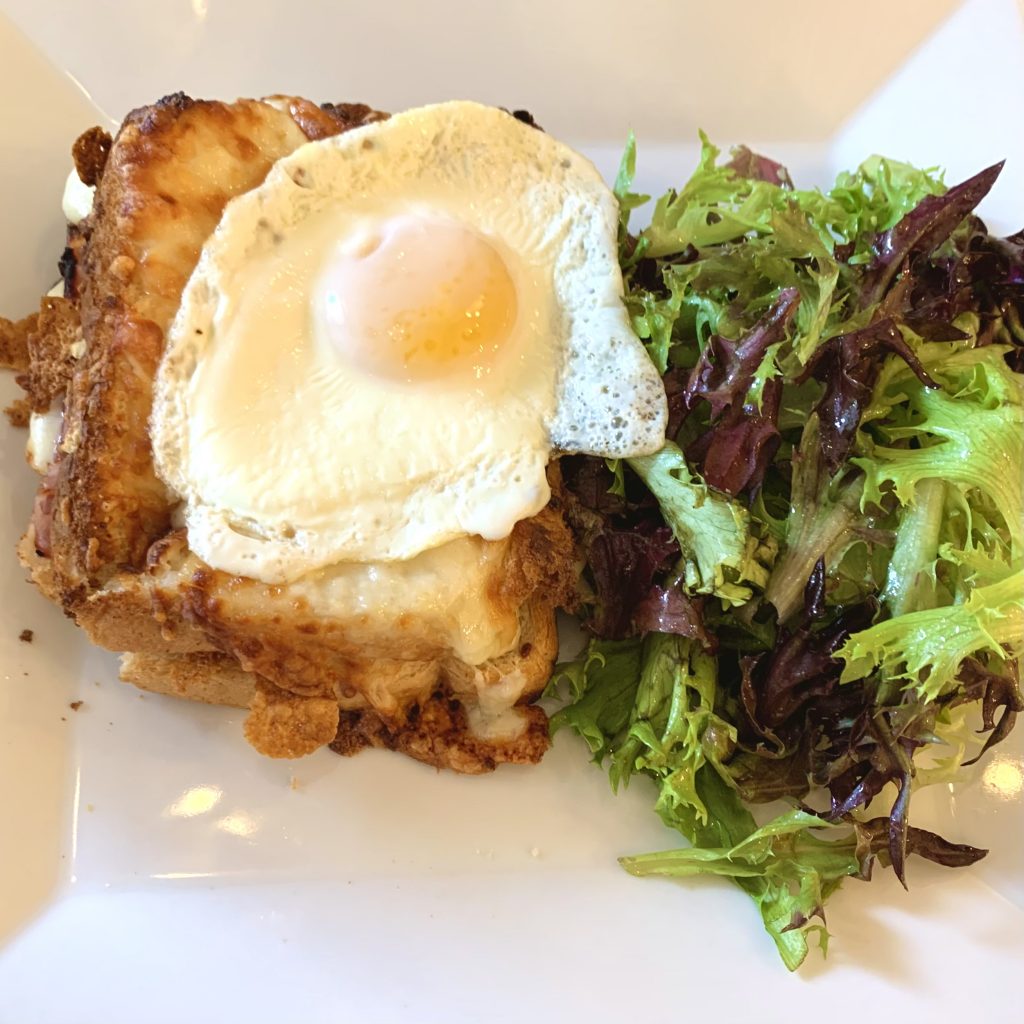 Caro is no stranger to running a French restaurant. Born in Brittany (a historic part of France famous for crepes and cider), Caro came to New York seventeen years ago with the dream of satisfying his customers' appetites with finely made cuisine. He owns another French restaurant in Jackson Heights. "I asked the realtor to find a space in Astoria. It's a cool neighborhood," he told me. The interior of the restaurant is bright with high ceilings, and the walls feature little touches of France. A few tables sit just outside the door if you'd like to do some people watching in one of Astoria's most vibrant areas. The spacious backyard is perfect if you want to host a large party or even a small gathering.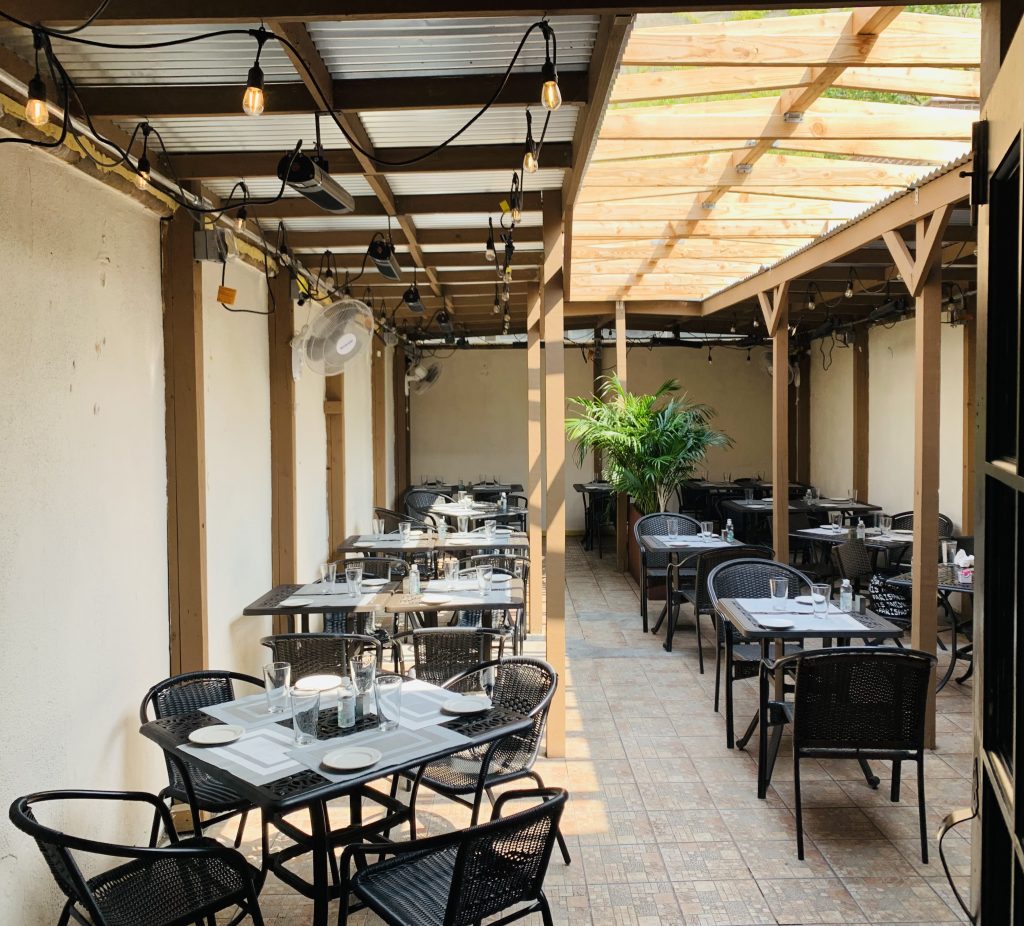 And the name? For those of you who aren't Francophiles, chez means "at the house of." And Olivia? "That's my daughter's name. She's six months old. Born just two months before we opened," Caro told me with a smile. I could tell by his face that she's his lucky charm. With so much going for it, Chez Olivia is certain to be a neighborhood favorite for a long time to come.
29-11 23rd Ave. / Phone: 718.204.0952 / chezolivianyc.com / Yelp: 5.0