More reasons to love our hood!
By Athena Efter Posted: August 24, 2022
Summertime…and the living is easy…when you live in Astoria that is! As if we need more reasons for why we love it here! Besides all the great food, bars, bakeries and coffee houses, Astoria is also known and loved for much more. Read on to find out!
Bohemian Hall and Beer Garden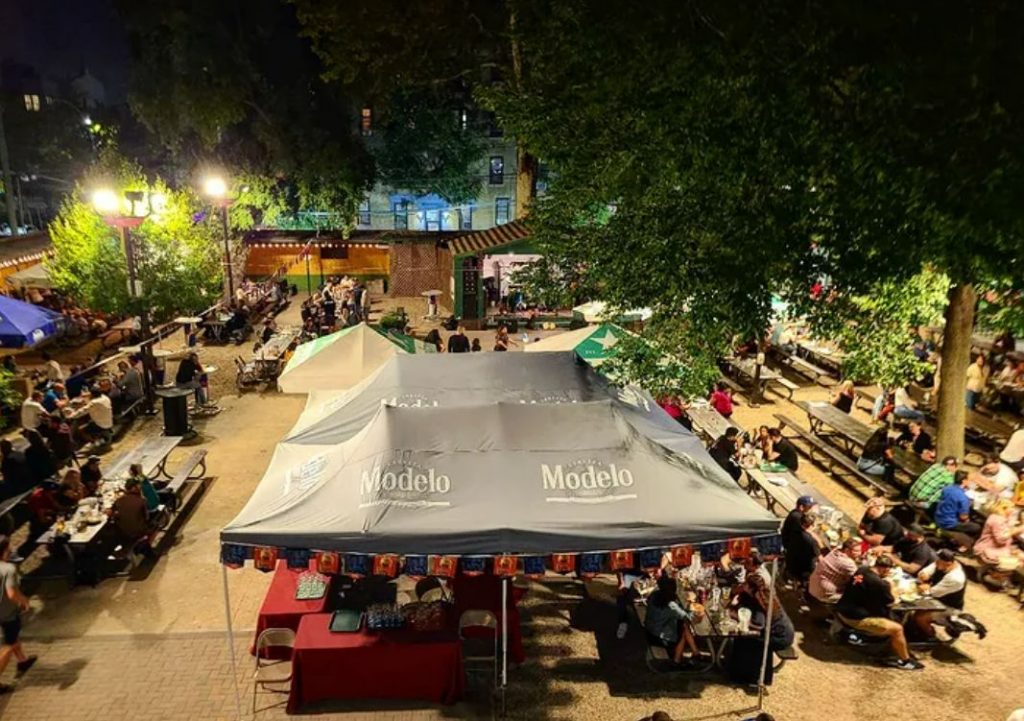 This may be old news, but it's always good news when Astoria is home to the oldest beer garden in NYC. It's Astoria's ultimate backyard groove with communal picnic tables and an outdoor grill serving burgers, bratwurst, and kielbasa. The pitchers of beer are always overflowing as you line up for one of their many Czech and American brews on tap.
They also have an indoor bar and restaurant for dining and drinking during the colder months along with an indoor space for events where they host a holiday market of independent vendors selling their goods. During the warmer months, the lines are down the block, teaming with locals and anyone else who's gotten wind of this popular spot, and they come from all over the city just to get a tap of Spaten on.
---
LIC
It's not really Astoria, but it's still part of the twin sister hoods. Is it LIC or Astoria? The demarcation line is still questionable, though a lot of Astoria residents on the north side of the 59th street Bridge do live in LIC if we are talking postal digits. Yes, it's really ok to say that LIC and Astoria are now interchangeably, until someone comes along to really territorialize us. We know you're not trying to look cool if you say LIC on the wrong side of the bridge. You're still cool in Astoria. We like to think of LIC as down town Astoria, now that it has its own skyline with all the high rises going up. It's also the scene of great restaurants, art galleries, and performance spaces.
While earlier spots, like Tournesol and LICBar, may have paved the way for trendier bars and restaurants to open up, we still like Mandcucatis for its old world, white table cloth flare and traditional Italian cooking, along with its unassuming façade at the corner of 47th avenue and Jackson Avenue. Andthen there's the growing art scene. It started with the Noguchi Museum and MOMA PS1 awhile back, but it continues to expand with art galleries and theatrical performance venues like Culture Lab LICat the Plaxall Gallery and branching out to Woodside with The Secret Theatre. Artists will continue to have a reason to flock here in the future.