LIC Springs! Returns – Sat. June 18
By admin Posted: June 3, 2022
(Long Island City – All Ages – Family Friendly)
 Long Island City Partnership's (LICP) signature festival, LIC Springs!, returns Saturday, June 18, featuring 100+ local businesses and organizations, including many of the community's marquee arts and dining establishments. Now in its ninth year, the event is back along Vernon Boulevard as a single-day street festival after a re-imagining over the past two years in response to the pandemic. The event has historically welcomed 10,000+ attendees and features live music, dance and performances, plus interactive lessons, art, fitness classes, outdoor dining, pop-up activities, games and more.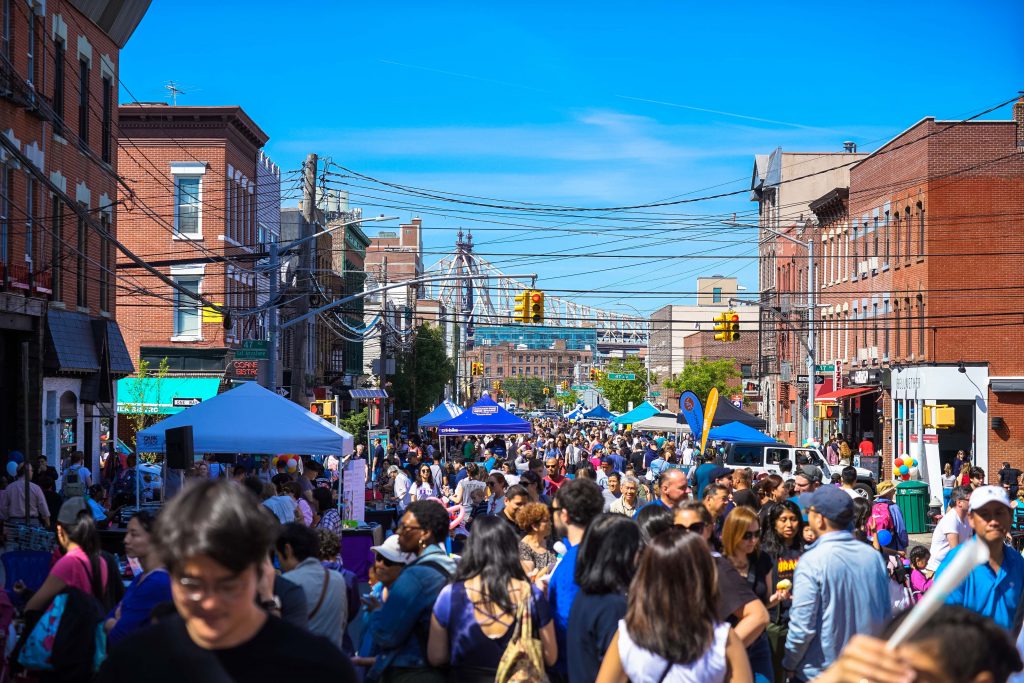 "We're thrilled to bring back LIC Springs! as a street festival and as a key event to showcase why Long Island City is a great place to live, work and visit, and also operate a small business," said Patricia Dunphy, board chair of Long Island City Partnership. "With more than 100 participants, it's a testament to the endurance of our great community and I encourage everyone to show their support by joining us for what is sure to be a fun-filled day out."
---
"For years LIC Springs! had become one of the highlight events in the neighborhood, showcasing the vibrancy of Vernon Boulevard, one of Long Island City and the Long Island City Business Improvement District's (LIC BID) major corridors," said David Brause, board chair of the LIC BID. "After a tumultuous few years, we welcome everyone back to this year's LIC Springs! which speaks to the community's diversity and optimism. I encourage everyone who has found something to love about LIC to show up and support some of its finest businesses and organizations."
---
During the event, Vernon Boulevard is closed to traffic between 46th and 50th avenues. While only brick & mortar businesses along the thoroughfare are allowed to sell items due to permitting restrictions, the scores of participants use pre-assigned booths to showcase special activations, giveaways and promotions. There is also a stage where performances will take place throughout the day. Unique activations include a bubble party, Irish dance lessons, a puppy meet & greet, LEGO robotic coding, strength and board breaking contests, massages, costume making and more. Select local business owners are charged as 'block captains' to further inspire participation.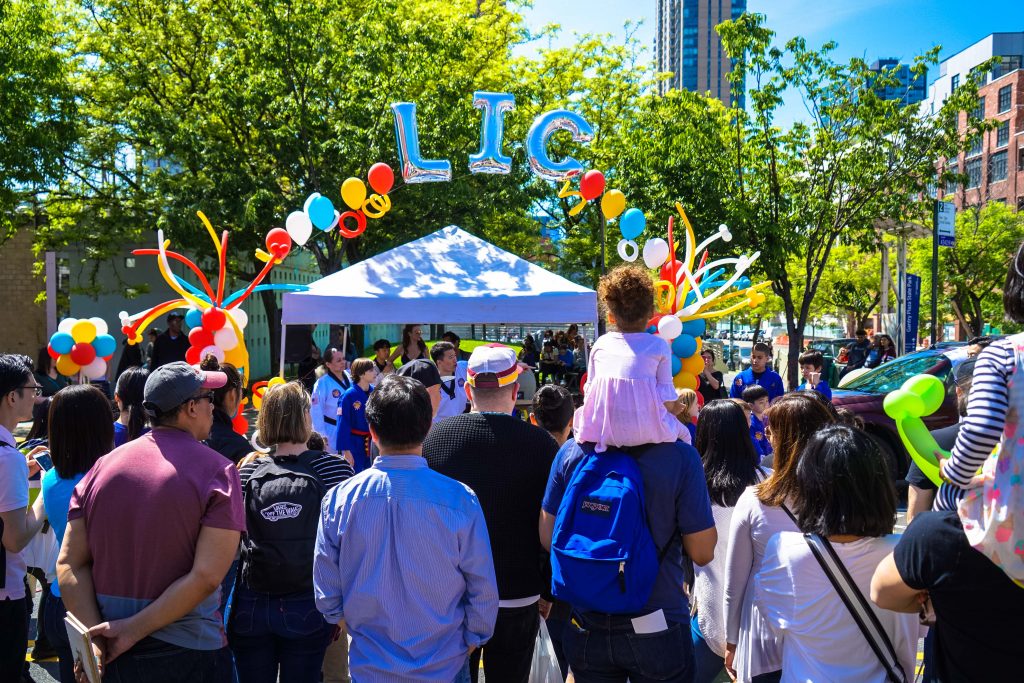 "As one of LIC's long-time businesses I like to say we've seen it all," said Gianna Cerbone, chef and owner of Manducatis Rustica, which opened on Vernon Boulevard in 2008 and whose family has had a presence in the community since the 1950s. Cerbone also serves as one of the event's block captains. "But what's really exciting is to see this community rebound and how pioneering and new businesses are coming together to shape what is one of the most talked about neighborhoods in NYC," Cerbone said.
---
"Providing opportunities for local creators to showcase their art or music is central to our mission," said Edjo Wheeler, executive director of Culture Lab LIC, which hosts popular indoor and outdoor programming throughout the year and is activating a 'sounds space' at LIC Springs! with music from their nearby facility. "LIC Springs! has always been unique in its ability to engage all facets of the community. The return of this event has been a long time coming and I hope 'LIC-ers' will enjoy our eclectic musical playlist and feel encouraged to check out our live performances throughout the summer."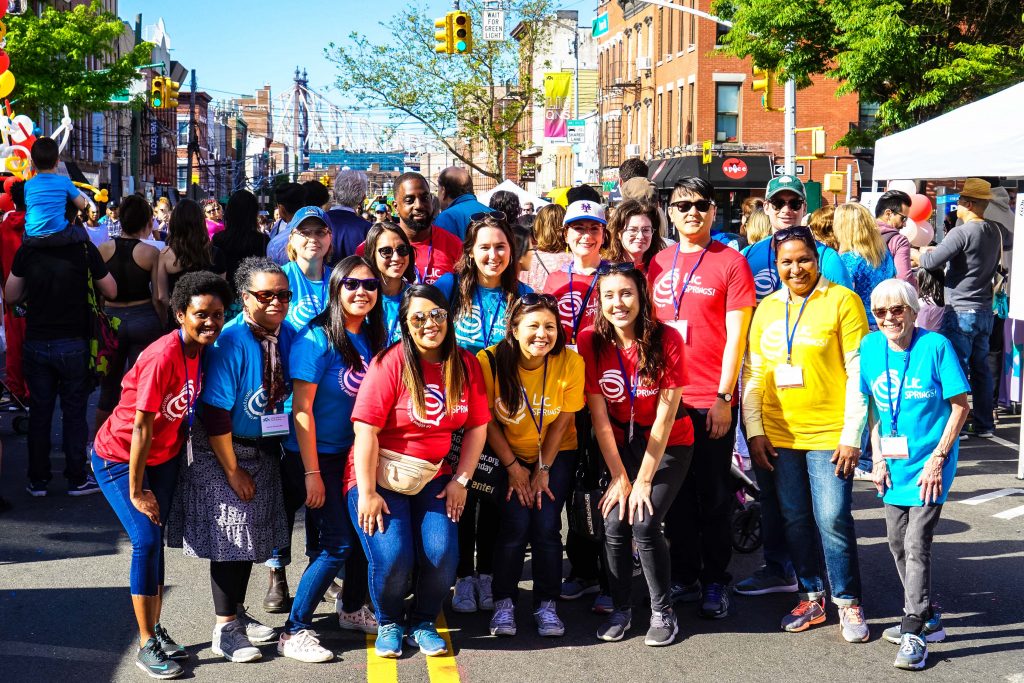 "We've operated in LIC since 2018 and it's events like LIC Springs! that help to connect us with the families we aim to serve," said Jessica Stasi, owner of Snapology of Long Island City, which offers play-based science, technology, engineering, arts and mathematics (S.T.E.A.M.) enrichment programs for children. "LIC is a family-friendly neighborhood in every sense and it brings me great satisfaction, both personally and professionally, to see the community in full swing and supporting local businesses after two very trying years for our neighbors."
---
"As a business that opened just a few months ago, and that is located along the boundaries of LIC, I was really pleased to learn about LIC Springs! as an opportunity to help residents discover venues like ours that are slightly off the beaten path," said Leon Dubov, Founder and CEO of QBK Sports, a 17,000 square foot indoor beach volleyball facility that opened in February along the border between LIC and Sunnyside. Dubov is offering a mini volleyball clinic at the festival. "A deep sense of community is one of the reasons why we opened QBK Sports here and we anticipate that LIC Springs! will help generate awareness and new business opportunities," Debov said.
For more info: https://www.longislandcityqueens.com/