Give Me Liberty…Give Me Greece…Give Me More Astoria!
By Athena Efter Posted: May 25, 2022
It's on again. After two years of hiatus resulting from the Covid pandemic, Greeks and philhellenes in NYC will march again on Fifth Avenue in solidarity to commemorate the fight in 1821 for Greek independence after 400 years of occupation from the Ottoman Empire. Traditionally celebrated on March 25, in conjunction with the Feast of Annunciation, this year's parade will be held on Sunday, June 5th.
The streets of NYC will once again be flooded with a sea of blue and white, the traditional colors of the Greek flag. Cars will be honking and flags will be waving. Children and adults in traditional costume will parade and dance up and down the streets. It will be one big fat Greek party on this milestone day and journey of the Greek diaspora. Astoria, otherwise known as "Little Athens", will proudly show its true colors all decked out in Greek pride.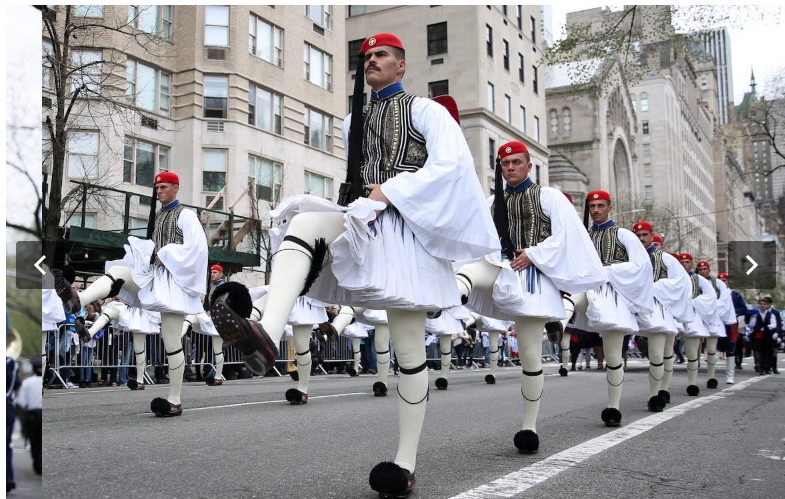 First, you'll want to celebrate with a walk up and down Fifth Avenue, taking in all the parade sights and sounds. We know you'll be hungry and thirsty after shouting out the Greek parade mantra, Zito Ellas, or I ask for Greece, several times among the throngs of blue and white. Fish is traditionally the plate du jour on Greek Independence Day. This traditional dish has nothing to do with the fight for independence, but rather a break from the Lenten period where you get a pass to be a little less strict with the 40 day fast (for those who are fasting, of course).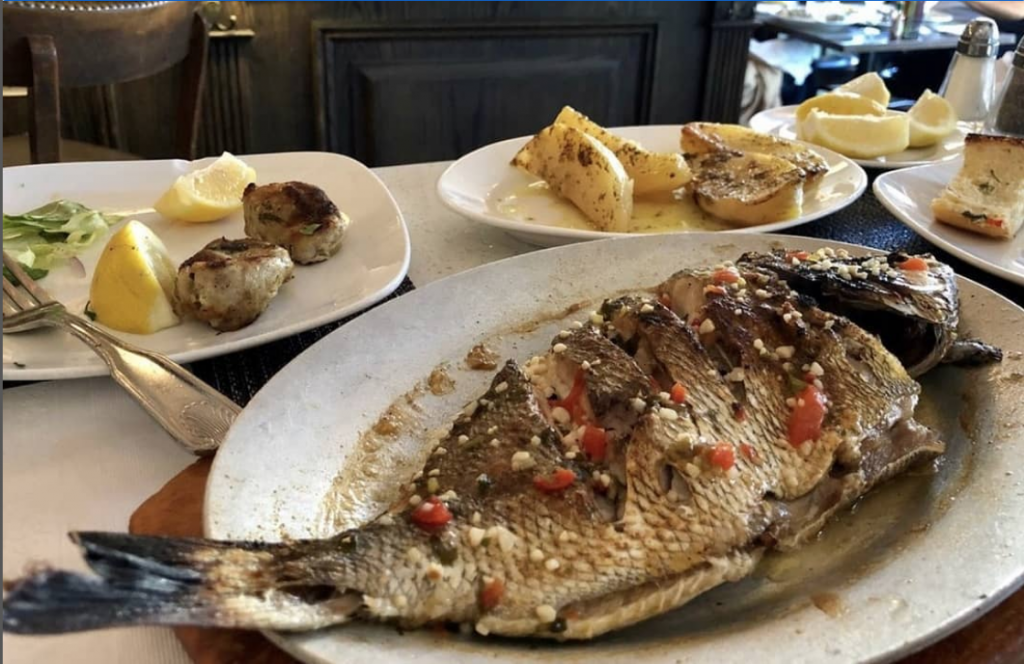 Religious reasons aside (Easter and Lent have past), you'll want to indulge in a fish feast of sorts, whether it's the traditional fried cod, grilled snapper, or a tapas of fried calamari and grilled octopus. Greece is a seafaring nation, and specializes in fresh seafood.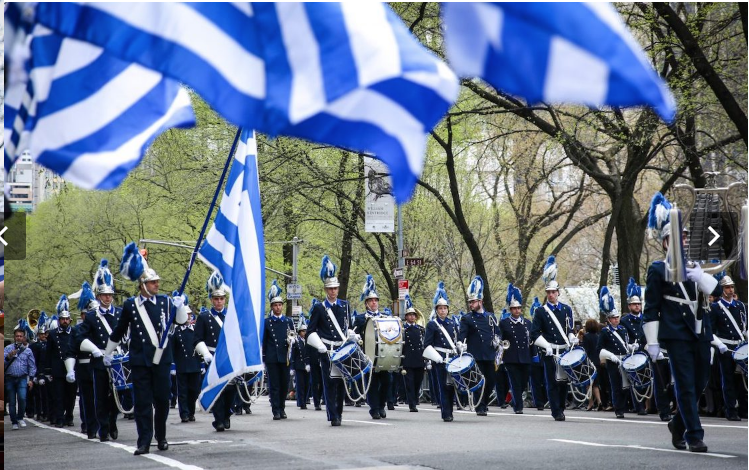 On Greek Independence Day, it's fish and chips Greek style. Tender flaky morsels of fried salted cod are usually what's on the menu, accompanied with skordalia, a cold garlic mashed potato drizzled in EVOO and sometimes mixed with a tad of vinegar. Skordalia is the operative word here. It translates to potato infused with raw garlic.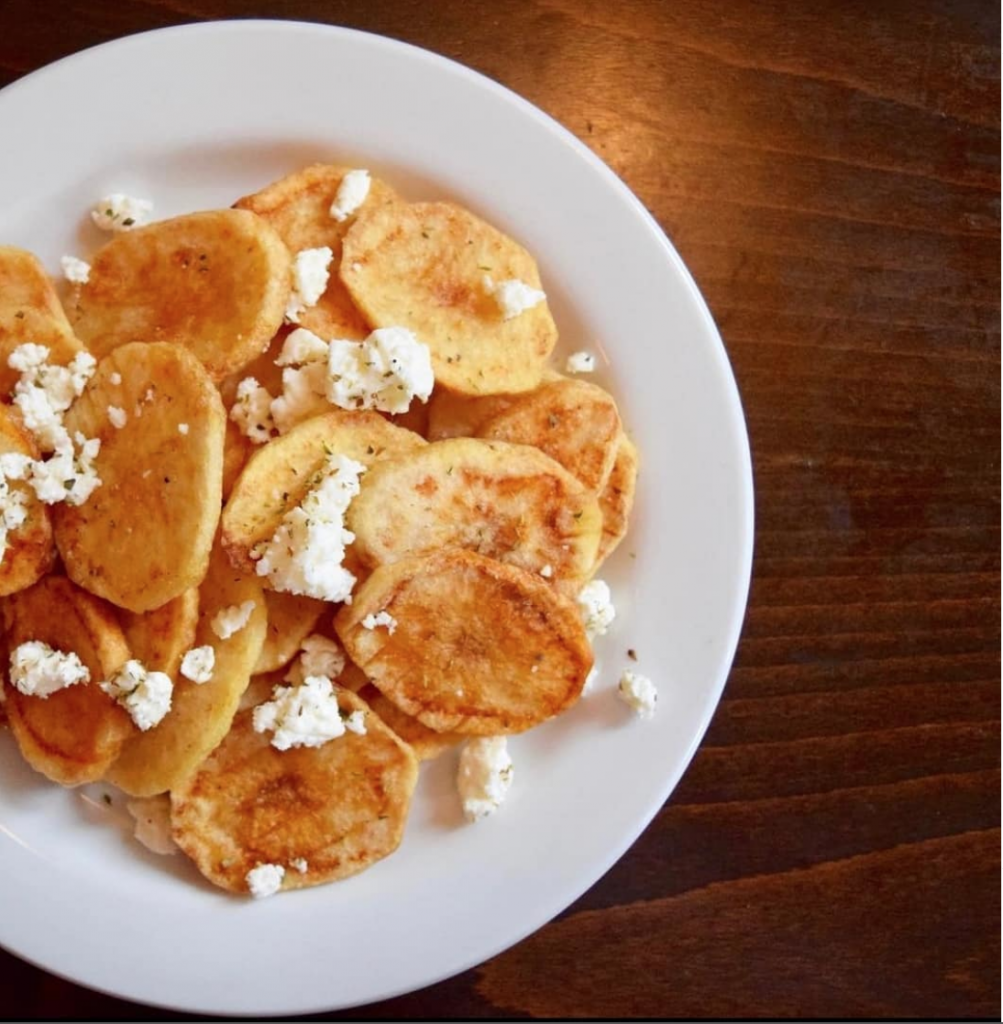 But now that March 25th has past, you can get your Greek feast anyway you like it. Some of our favorite restaurants are Psari (the Greek word for fish literally), serving up an array of fresh seafood, and Ovelia, a reimagined menu of traditional fare. We love their Lamb Tigania (the Greek poutine) with pulled leg of lamb and kefalograviera cheese over a plate of fries. Thinking about about hosting your own Greek Independence Day bash? Amylos and Anassa Taverna offer event space if you are looking to have a catered private party.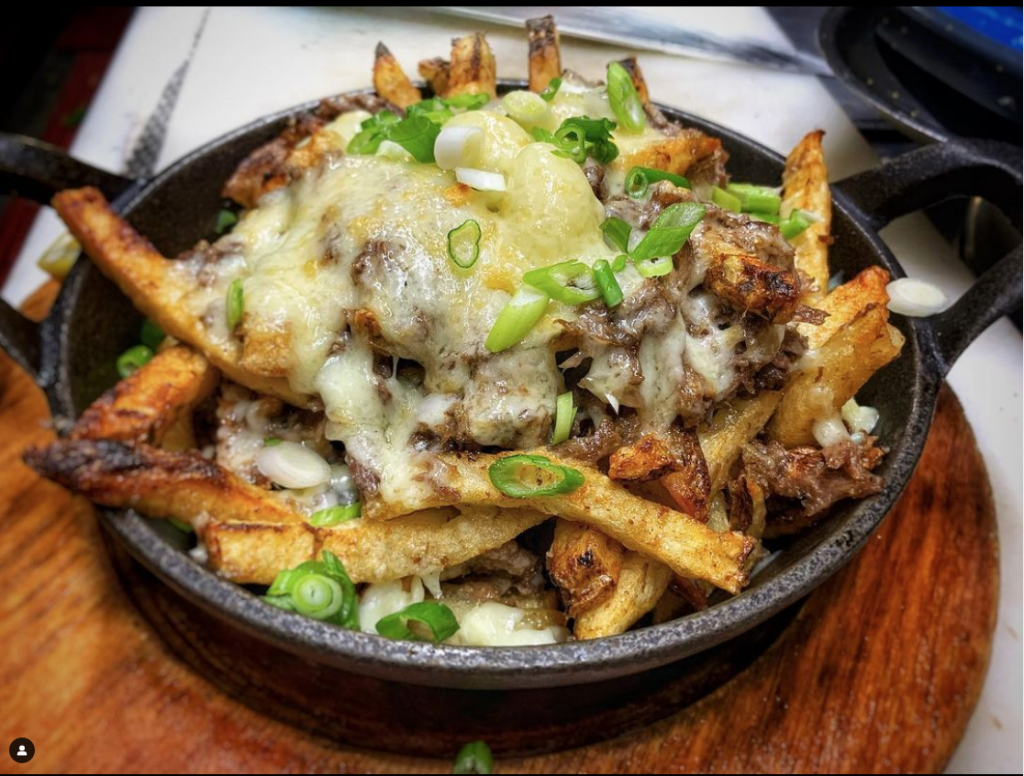 And we all know that Greeks like to party. If you want to bring out your inner Greek freak and join the bash there are several Greek clubs where you can get your circle dance on, or kick up your feet and do a little Zorba the Greek. Melrose Ballroom, Jimbo's Restaurant & Bar, Taverna Vraka, Anemos, and Spyce are all nightlife hotspots for Greek music and dancing. The Greek Diva herself, Anna Vissi, will be performing live at Melrose Ballroom on Friday, June 3rd and Saturday, June 4th at 10pm. Tickets can be purchased online at www.melroseballroom.com. Ages 21 and under must be accompanied with a legal guardian.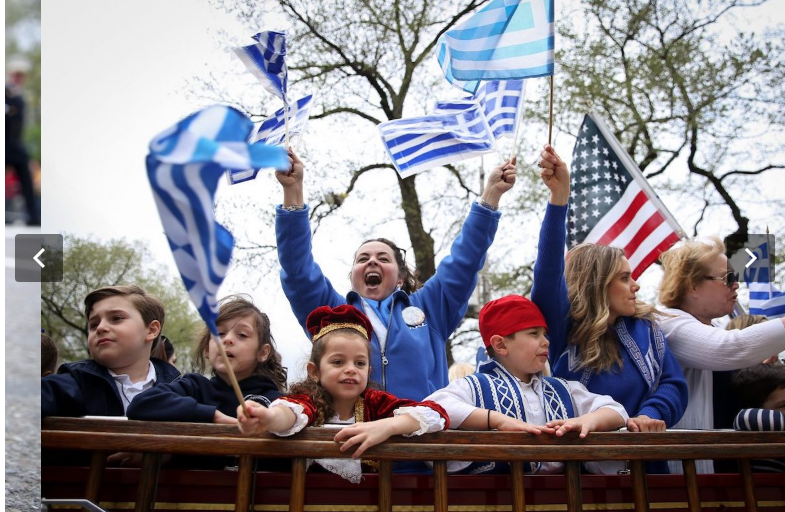 So get ready to hit the dance floor with your blue and white flag waving arms and throw those cocktail napkins up in the air (plate breaking is now illegal). Everyone is always welcome to join in on the fun. Take it from the horse's mouth here. Gilbeys, one of our favorite Irish pubs, has always been a proud supporter of Greek Independence Day.
On parade day they have been known to put up the Greek flag and welcome their Greek compatriots who love to drink Jameson whiskey, neat or on the rocks. Yes, Greeks get a one-day pass there to throw around cocktail napkins, listen to some Greek music, and leave a mess behind.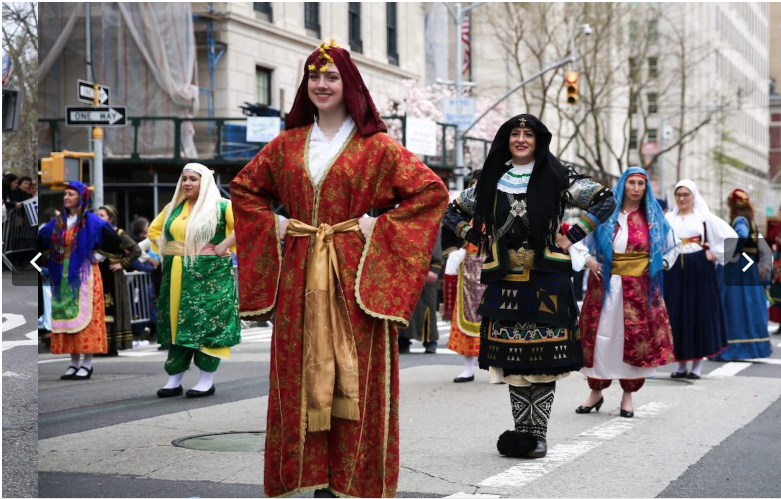 To my fellow Greek peeps I say this: party hearty, spend big, and tip well. It's the price you pay to enjoy your freedom and independence, as you like it, at an Irish bar. On second thought, it may be a polite gesture to keep the napkins out of it and keep it neat when in a gentleman's pub.
We recommend that you check directly with club, bar, and dance venues to find out what they are planning.
Happy Greek Independence Day Parade!