5 Reasons to Love Living in Astoria
By Athena Efter Posted: March 23, 2022
Astoria is a must if you are into a good mix of old school and new school neighborhood vibes, great food, a great shopping scene, amazing parks and so much more. Astoria is oozing with greatness as the hub of Queens, dubbed the most ethnically diverse borough on earth. Here are a few reasons why we love living in Astoria. Enjoy!
1. The Parks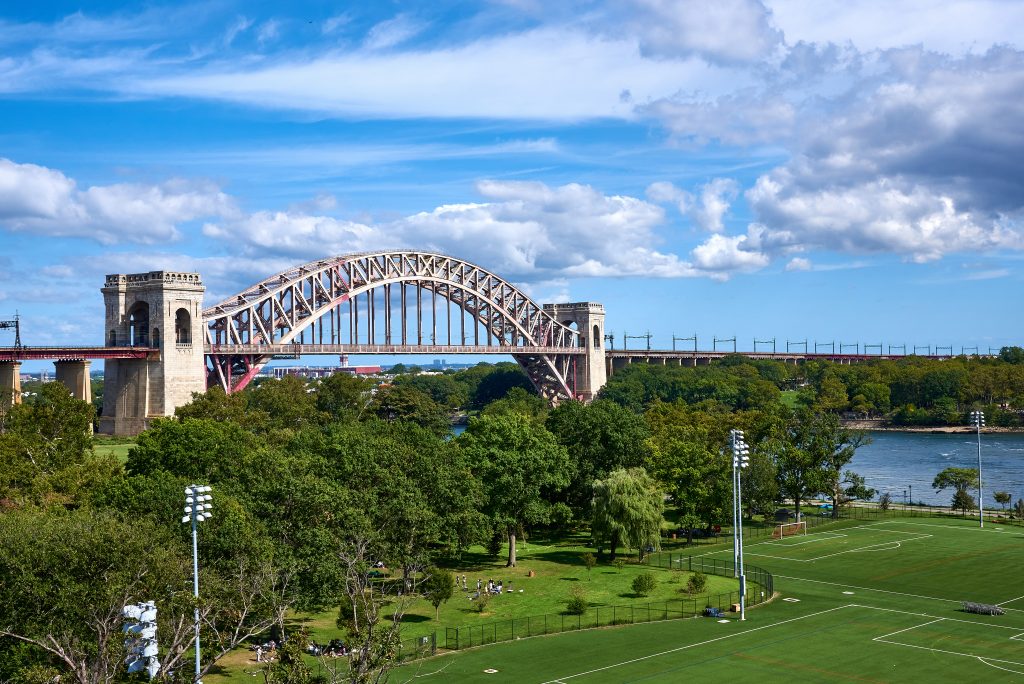 Astoria Park and Socrates Sculpture Park offer a vast rolling green oasis for leisurely strolls, sprawling cat naps, film screenings, summer concerts, and picnics along the East River. At Astoria Park, you can play tennis at the tennis courts, use the racetrack for daily exercise, or take a dip in Astoria Pool, the largest and oldest public pool in the city. All this while taking in the stunning views of the Triborough and Hellgate Bridges over the Manhattan skyline. Socrates Sculpture Park provides an outdoor studio and open space for artists to showcase their work. Installations and exhibits rotate all year round, and admission is free. Need another reason to love Astoria's parks? We'll give you one more big one! Astoria Park gives us our very own spectacular bash of sparkle and splash of the Macy's Independence Day fireworks over the East River.
---
2. The Fruit Stands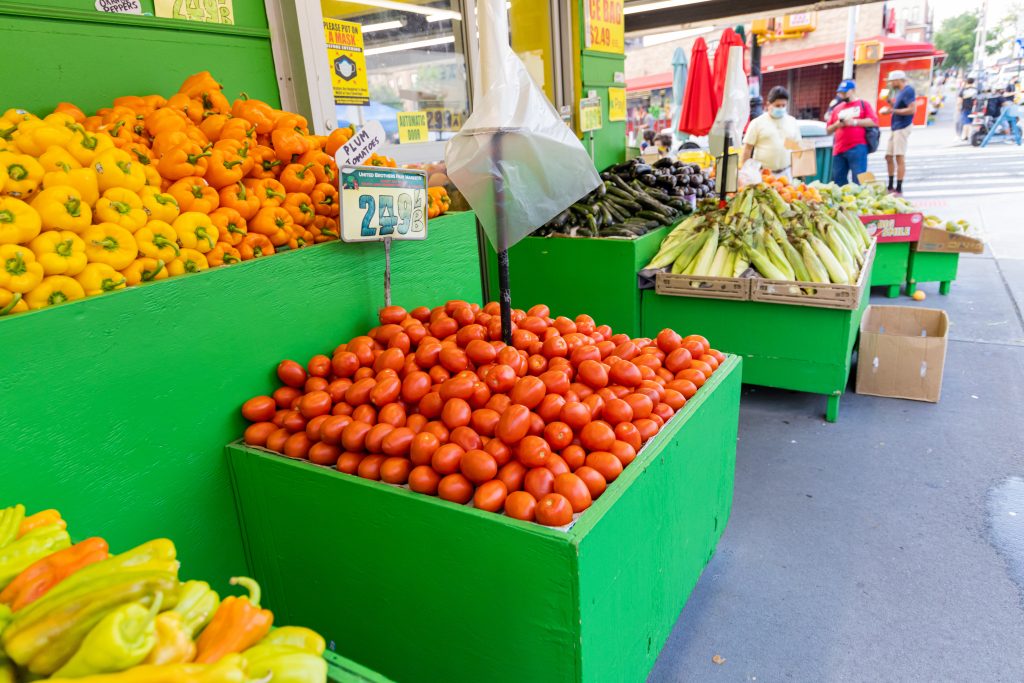 Fruit stands don't exist just for the sheer thrill of little old ladies slaving away in kitchens all day. We enjoy them too. Yes, we must sometimes weed through some of the picked throughs, and it's not always top-notch quality, but you can get great produce, dirt cheap at several local fruit stands. Many now carry organic produce, where it's often less expensive than retail chains, so you can't help but load up on those organic blueberries at $1 or $2 a pop. We especially love tomato and apple season. These fruits become bountiful and plentiful in bushels and crates of colorful varieties. Astoria can still be cost effective if you know where and when to shop. United Brothers is the biggest one in the neighborhood and offers a .39 per pound of produce section of not bad enough to throw away yet, but good enough to eat like…right now.
---
3. Mom and Pop Shops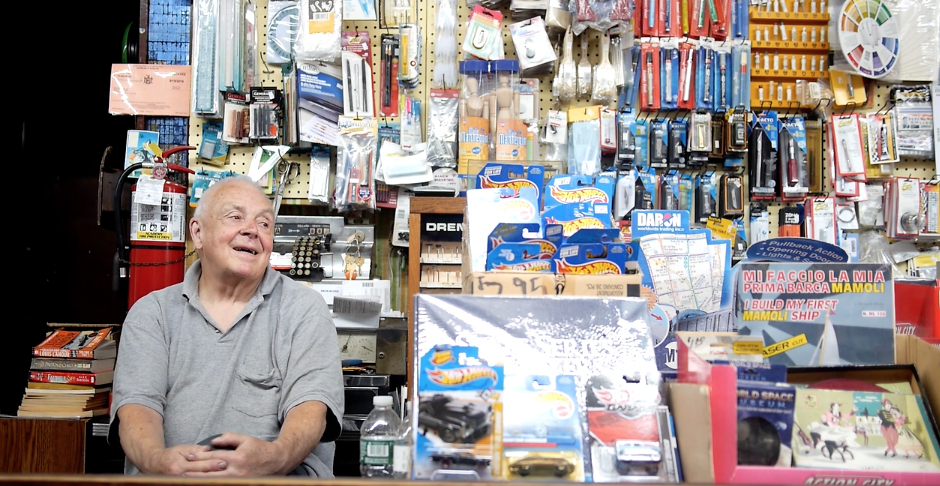 Though our community of local businesses is slowly being displaced by more corporate and retail chains, we still have butchers, fish markets, specialty delis, and bakeries. Nothing beats going into a butcher who can tell you everything there is to know about your meat, or a fish market where you can get firsthand information on freshness. Make friends with your butcher and you might get an extra sausage, or two, thrown in for free. In fact, our specialty stores are so smokin' hot, Muncan Food Corp's housemade salami has been spotted on the menu of a wine bar in Michigan!
---
4. Shopping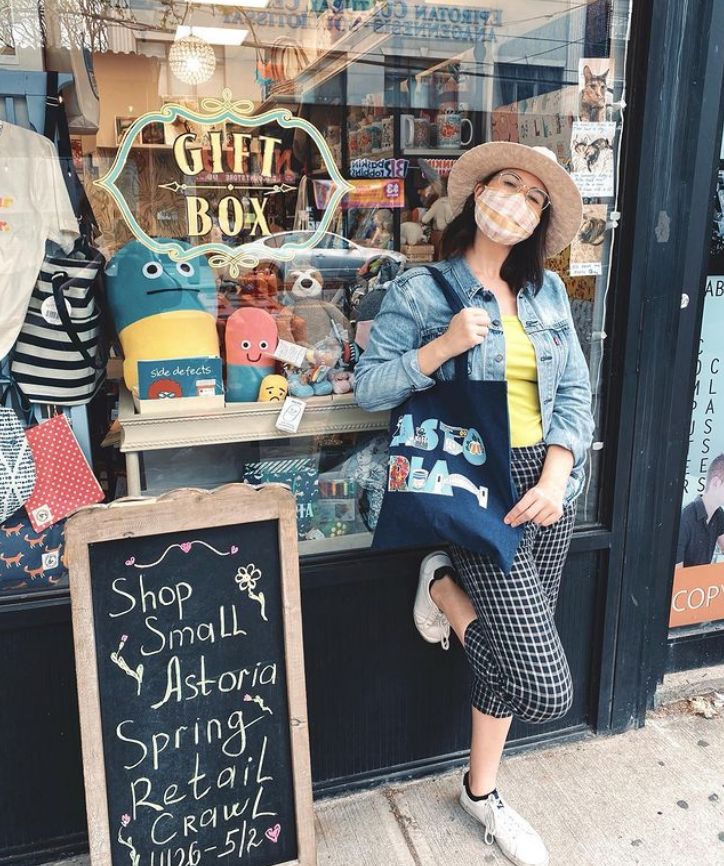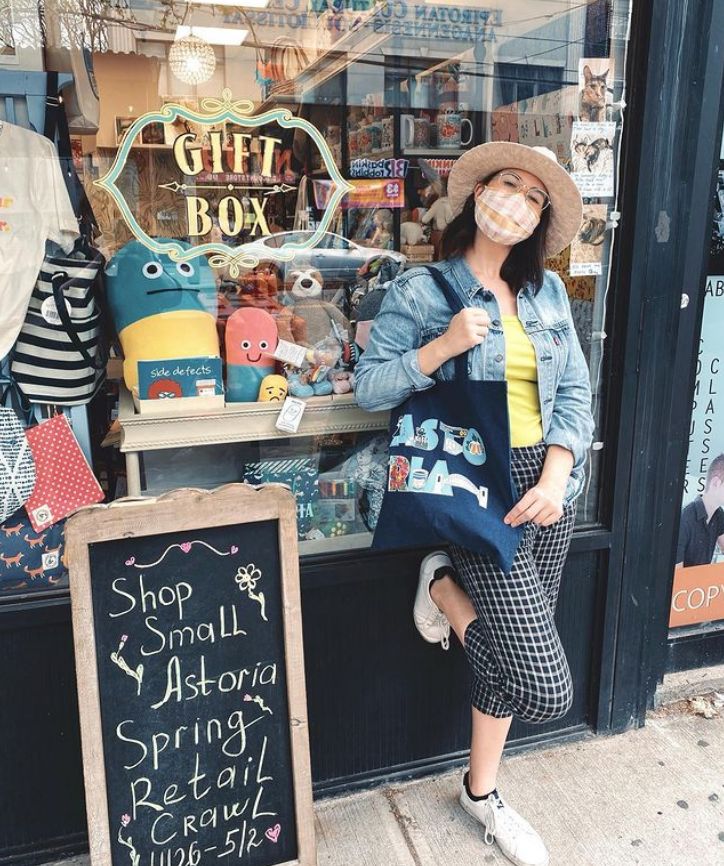 With a rise in boutiques and novelty stores throughout Astoria, you can buy great gifts and fashion merchandise in your own backyard while supporting local businesses. The Lockwood Shop and Gift Box Astoria are just two of these stores that will help you sort through any confusion when you get invited to that last minute birthday party and need a quick present fix, or just a reason to treat yourself to something nice. We also have great thrift stores for the more environmentally conscious, like Buffalo Exchange, Vintage Queens NYC, and Loveday 31. And let's not forget Rudi's Hobby and Arts, an old school, one-of-a kind hobby shop right here in our neighborhood. If you have kids, you've hit the jackpot for model airplanes and the ships of little kids' dreams. Artists can buy paints and paint brushes here in a pinch, and the owner is super friendly.
---
6. The Food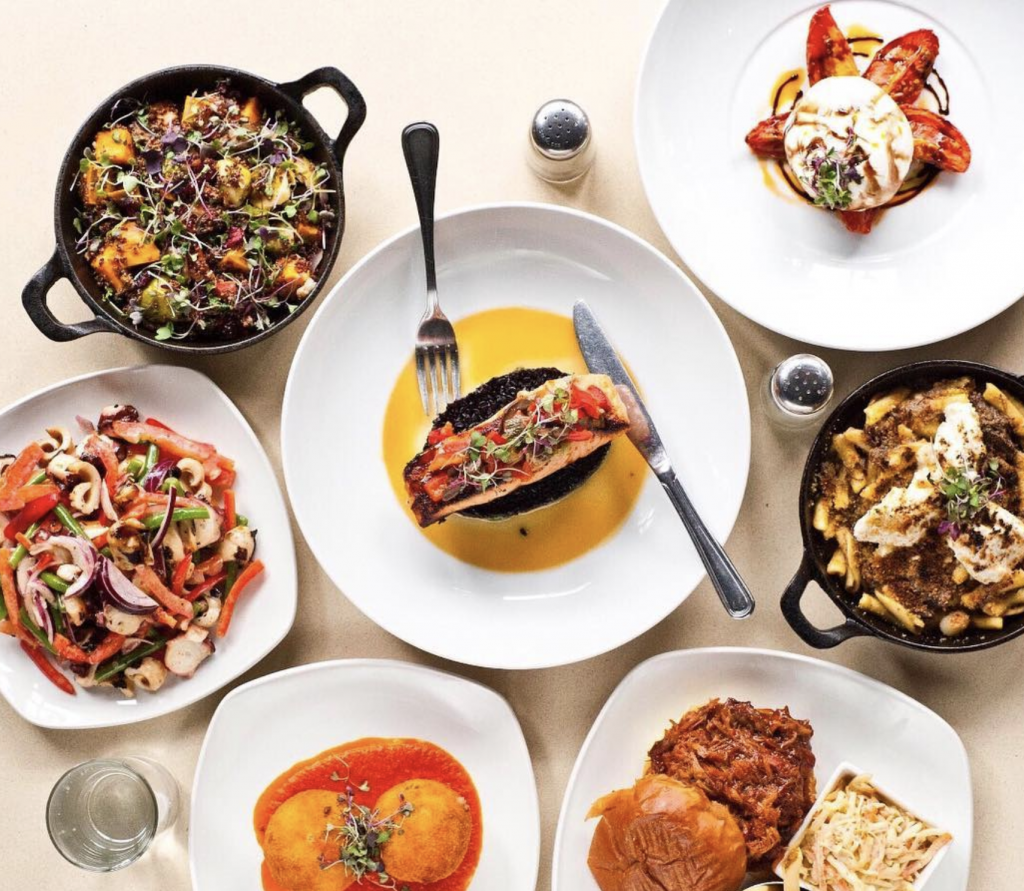 Astoria has more than its fair share of delicious international cuisines, representing the people, their cultures, and the diversity of Queens. What was once a predominantly Greek and Italian dominated food culture has now transformed into a mega food scene with an explosion of restaurants serving Mexican, Indian, Japanese, Peruvian, Vegan, Cuban, Thai, Hawaiian, New American, Barbecue, and Middle Eastern to name a few, and with food trucks on nearly every corner to match. We are super excited that Calexico, a California style Mexican restaurant, finally opened on the corner of 32nd street and 30th avenue, a long-awaited addition to the neighborhood. And with the newly opened Hot Peppers on Steinway Street, where else in the world can you get Halal Mexican? We would love to mention so many places, but there are just too many, so we will keep it simple and just let you know this; Astoria has a great food scene, it's a big one, where you can dine in, take out, shop hard-to-find spices at local supermarkets and ethnic-based grocery shops and trust us when we say, you will never run out of choices.