ASTORIA SHOPS UNITE FOR 7th ANNUAL"SMALL BUSINESS SATURDAY" RETAIL CRAWL
By admin Posted: March 18, 2022
The independent retailers of Astoria are proud to announce the Small Business Saturday Retail Crawl that promises to be bigger than ever! More days, more stores, and bigger prizes!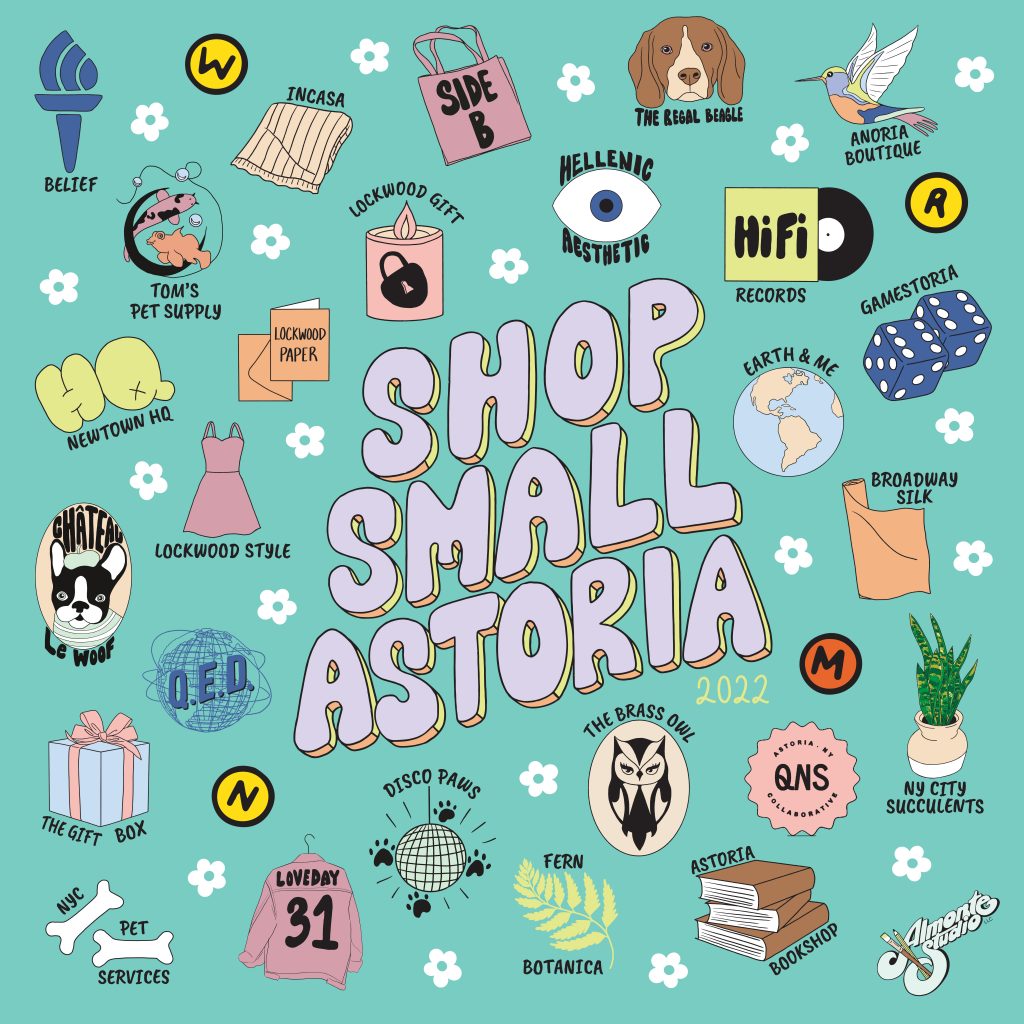 Nicole Panettieri, owner of one of participating stores, The Brass Owl, is the organizer of the collective Astoria retailers group, Shop Small Astoria. "I began Shop Small Astoria in 2015 to unite the local boutiques in the neighborhood and promote the amazing shopping opportunities we have here," says Panettieri. "After a difficult 2 years due to the pandemic, we are faced with even more business obstacles. Supply chain issues, inflation, war, and gas prices have severely affected business in 2022. We look forward to this event to get the community out and support our businesses."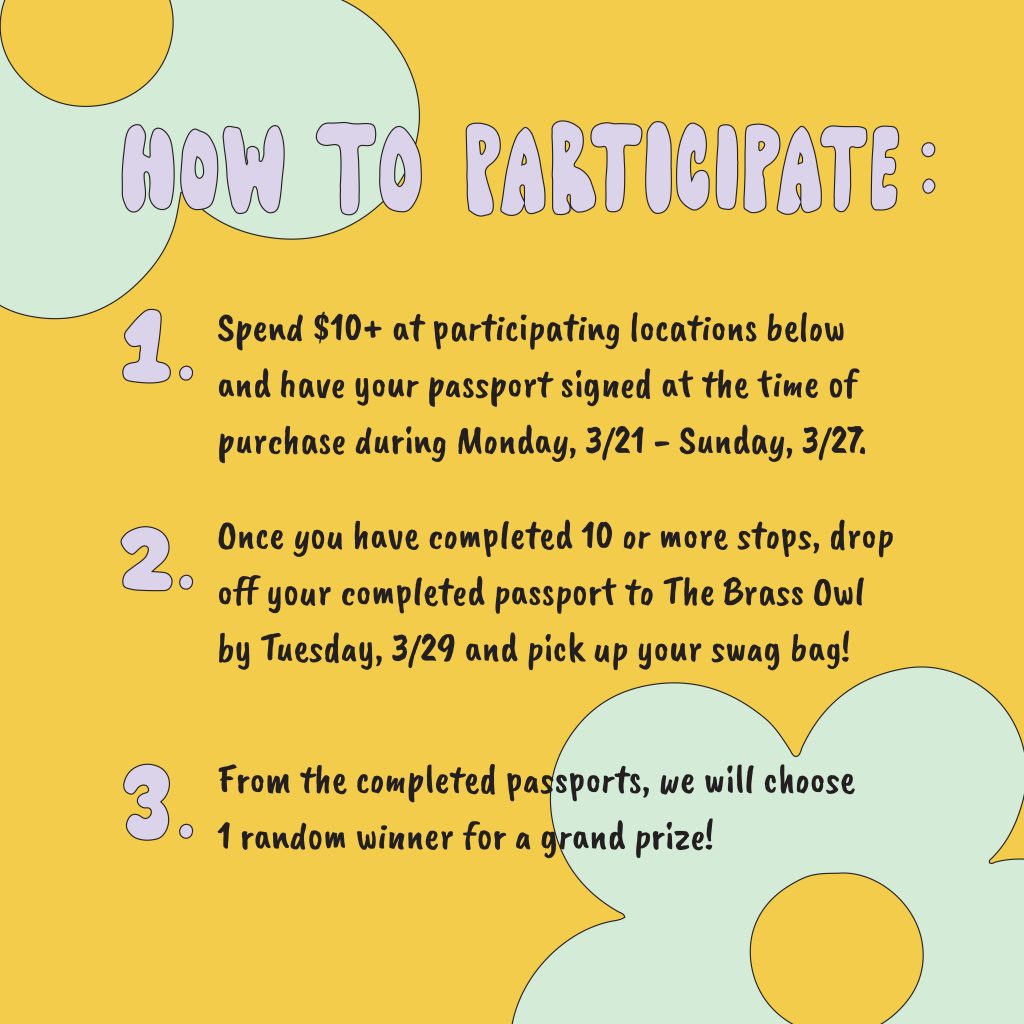 This year the crawl has grown from 12 stores in 2015 to 26 shops! All shops involved are independently owned, have non-food related retail based businesses, and have an Instagram presence. In addition to growth in participants, the length of the event has been increased to 7 days. This is to give customers more flexibility with time, and to dilute crowds in the stores with everyone's safety in mind.
Lastly, we added a grand prize! From the completed crawl passports, one customer will be chosen at random to win a $150 to a local restaurant Queens Room and a free month at Yug Wellness. A total of $270 value.

EVENT INFO:
DATE: Monday 3/21 – Sunday 3/27
WHAT: Customers must make a purchase at 10 stores during the time frame (purchase of $10+) and they will get a passport stamped or initialed. They must return the completed passport to The Brass Owl By Tuesday 3/28*Each participating location will get passports to hand out*Also this is only for retail purchases, not services
PRIZE: When customers complete 10 stores they get a tote bag filled with swag.
GRAND PRIZE: 1 shopper at random will get a $150 to a local restaurant Queens Room and a free month at Yug Wellness. A total of $270 value.
-Many participating stores will feature additional promotions, giveaways, and deals

.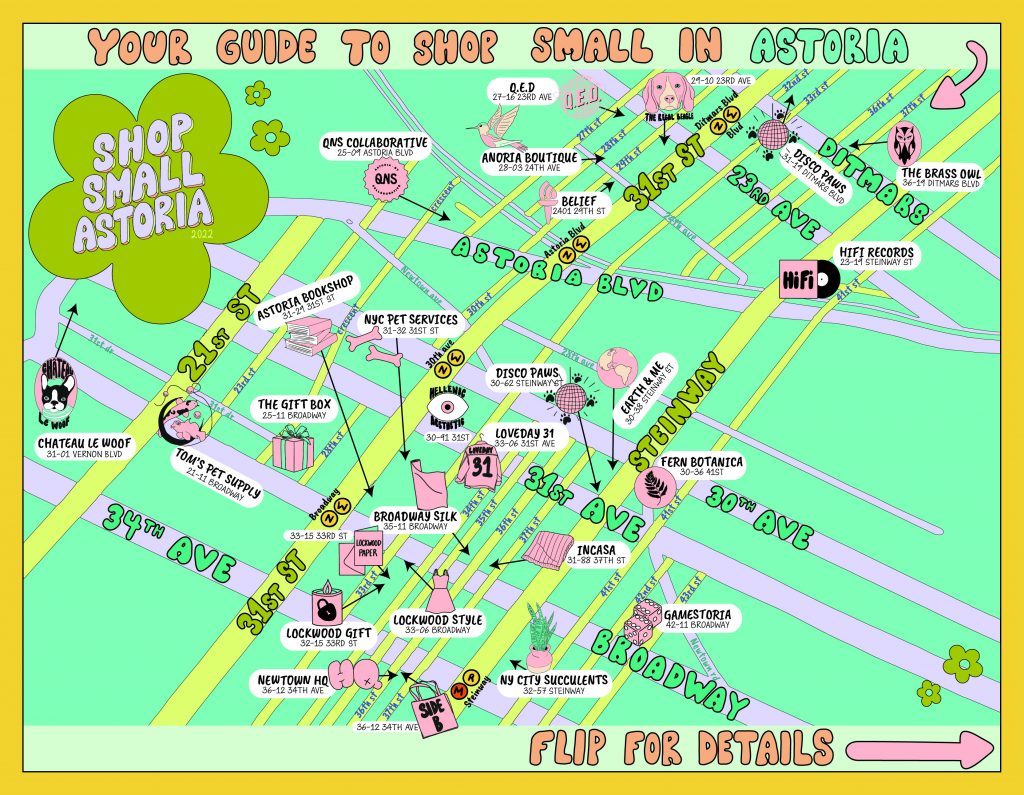 List of Participating Stores:
1. Anoria Boutique
2. The Astoria Bookshop
3. Belief
4. The Brass Owl
5. Broadway Silk
6. Chateau Le Woof
7. Disco Paws
8. Earth & Me
9. Fern Botanica
10. Gamestoria NYC
11. Gift Box
12. Hellenic Aesthetic
13. HiFi Records & Cafe
14. Incasa Decor
15. Lockwood Gift
16. Lockwood Paper
17. Lockwood Style
18. LoveDay 31
19. NewtownHQ
20. NYC Pet Services
21. NY City Succulents
22. QED
23. QNS Collaborative
24. The Regal Beagle
25. Side B
26. Tom's Pet Supply
Follow for more details follow: Facebook Event or Instagram Page.