Tech Enabled Vet Center Bond Vet Comes to Astoria
By Alissa Salvatore Posted: March 1, 2022
The amount of love the community of Astoria has for their pets is immeasurable. Any time of day, you will see all different types of dogs running around Astoria park and catching a frisbee, hanging out at Chateau le Woof for happy hour or joining in a selfie or two for the gram. We also know that curled up in some cozy apartments are beloved cats, rabbits, lizards and more! There's no cap to the types of animals our neighbors love and cherish.
---
It's not easy to find quality veterinarians to care for your pets, and that's why this past February, Astoria happily welcomed the "animal obsessed" Bond Vet into the neighborhood. "The love we feel for animals drives us to do our best — we're not afraid to roll around on the ground with a pup, and we love the kitten snuggles and puppy breath that greet us each day. We work with initiative, positivity and warmth."
---
There are several things that set Bond Vet apart from other vet practices. Their mission alone is enough to show their genuine care for animals, which is to strengthen the human-animal bond. They take an approach to educate pet owners, guide them and equip them with the tools to provide the best care possible for their pets. "We speak up, we do what we say, and we're transparent and honest. We value clear, simple communication, and we pride ourselves on our deep knowledge of animal health and commitment to better care."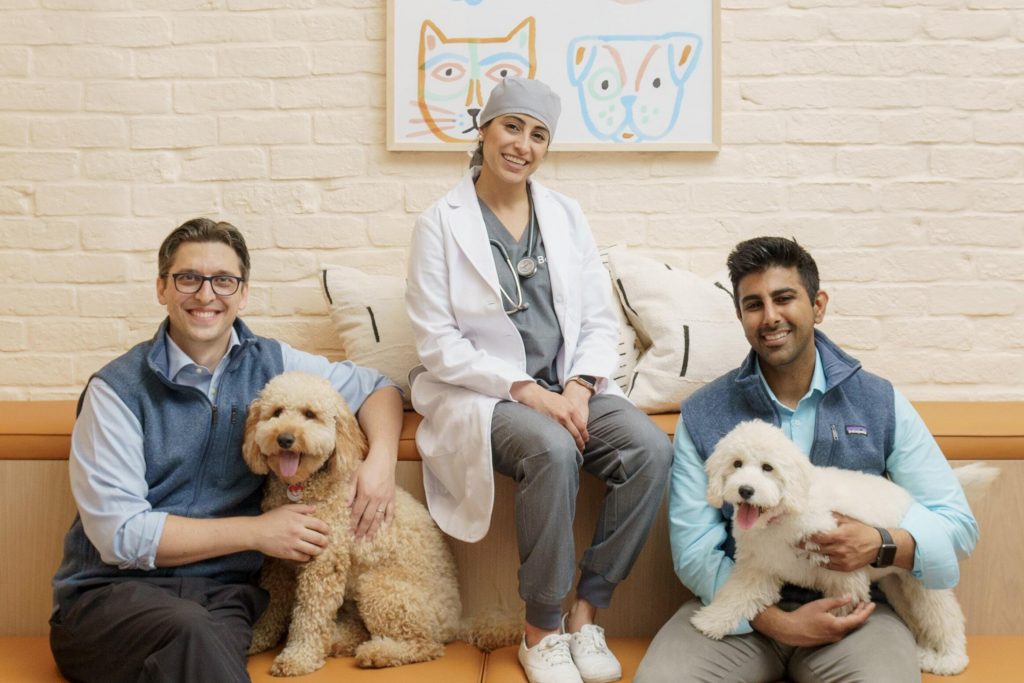 They also stress that pets are just like family members, and because of that, they are very conscious of creating a space that is warm and welcoming to both pets and their owners. The space is clean, designed with warm tones, soothing lights, comfortable furniture, books for owners, and lot of toys and treats for pets. Aside from the heartfelt care for animals, and the positivity they bring to the room, this technology enabled pet health company offers something very unique to pet owners. They've created an app that allows owners to have access to their pet's medical records and access to licensed vet nurses 24/7.
They also do telehealth appointments so you can save yourself a trip if it's something minor you'd like to talk to a vet about, such as upset stomach or separation anxiety. "We're building a new kind of vet experience, and we approach care with a fresh perspective to do right by each pet. We take pride in the role we provide in pet care, and every team member is empowered to try new things and own their decision-making."
---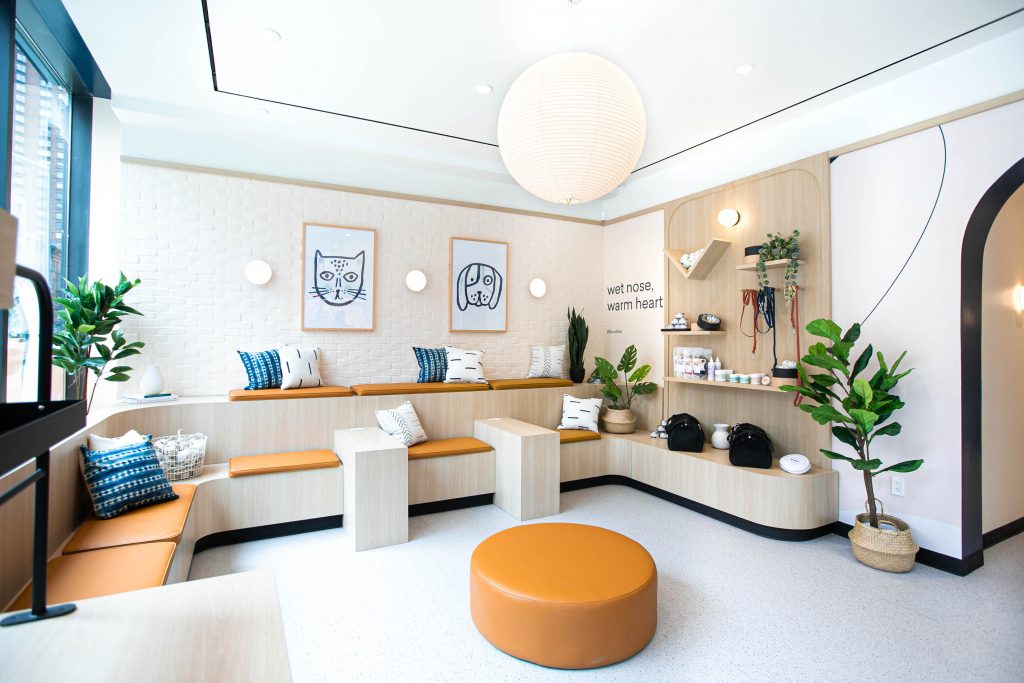 They've got an incredibly informative website including a blog section, where you can read about anything from "Traveling internationally with a pet," to "Common cat skin problems." Another aspect that sets Bond Vet apart, is their capability to fill the gap between emergency room and a general practice. They focus on primary and preventative care, and urgent care and are very accessible to owners when they need. They also accept walk ins, online patients, and perform surgeries including spays, neuters and dental on site. "In addition to offering all GP services, we also see 70% of the cases you'd typically see in an emergency room, including wound care, mass removal and cystotomy. That means our clinic team gets to learn and practice a broad range of skills in a state-of-the-art clinic environment to help pets in need of timely medical care."
A usual exam is priced at $85, but starting February 21st, for the next two months the first exam is only $25, and, pet owners can rest easy knowing they also have very accessible hours and are open 10AM-8PM everyday including holidays.
35-07 30th Ave / P: (212) 518-3239 / https://bondvet.com/