9 Best Places to Get Wings on Super Bowl Sunday
By Christina Heiser Posted: February 10, 2022
Winning Wings
Super Bowl LVI, taking place on February 13, is the biggest sports day of the year. It's one where many of us gather 'round the TV with plenty of snacks and apps while cheering on our chosen team. Wings, of course, are a must-have food on any game day menu. Luckily, you don't have to do any work in the kitchen to savor finger-licking chicken. There are plenty of great spots to pick up wings (or have them delivered) right here in the neighborhood.
Blackbird's
Ask anyone where to get wings in Astoria and chances are, they'll recommend Blackbird's. This neighborhood mainstay offers a variety of wing flavors to suit all tastes. Menu highlights include Stranger Wings, which are tossed in Blackbird's homemade blue cheese with a side of wing sauce; Booty Wings, which are tossed in a medium sriracha, lime and cilantro sauce; and The PB&J, which are tossed in a mild peanut sesame sauce with sweet melba for dipping.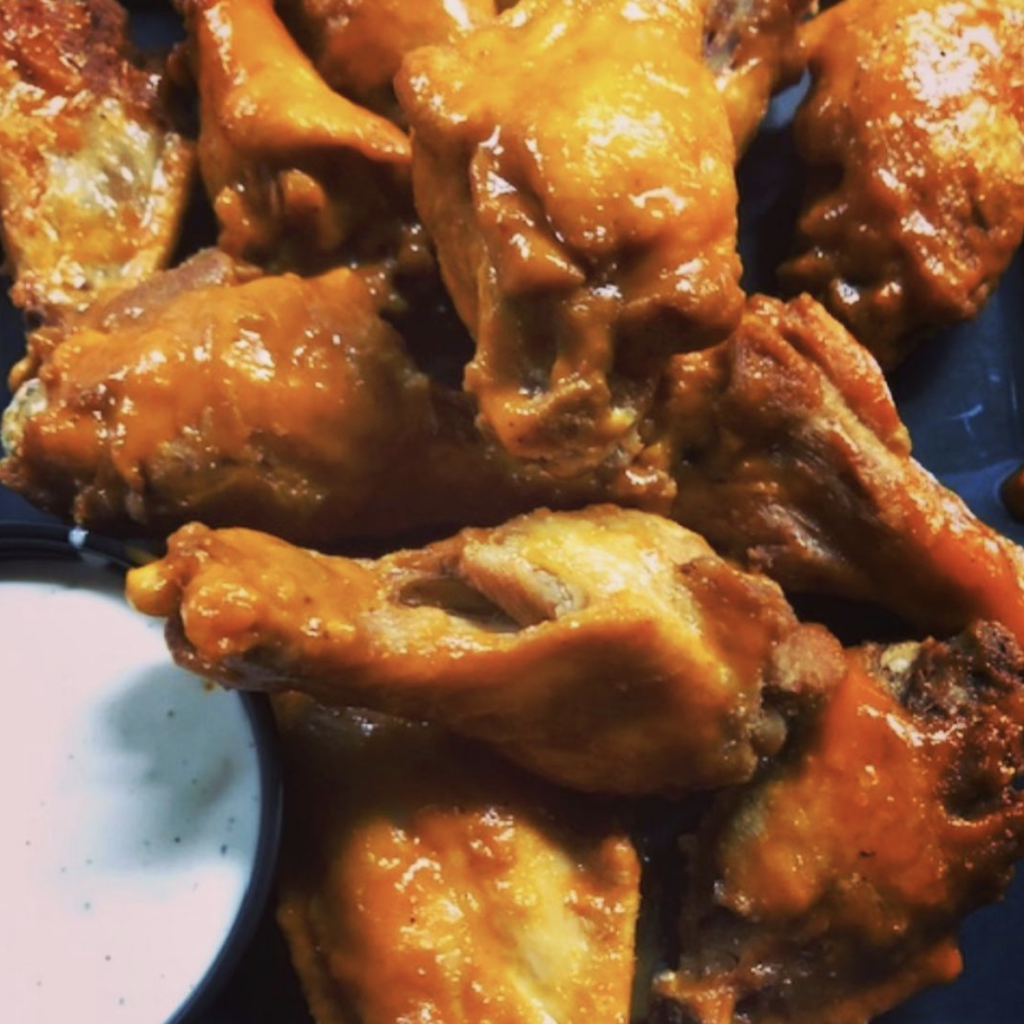 41-19 30th Ave / 718.943.6899 / @blackbirdsastoria
---
Astoria Pizza Factory
Wings and pizza are a winning combo, and you can get both in one place at Astoria Pizza Factory. When it comes to the wings, this popular pizza joint offers bone-in and boneless varieties, as well as a slew of tasty sauces, including Spicy Buffalo, Chipotle Aioli, BBQ, Sweet Chili and Jack Daniels.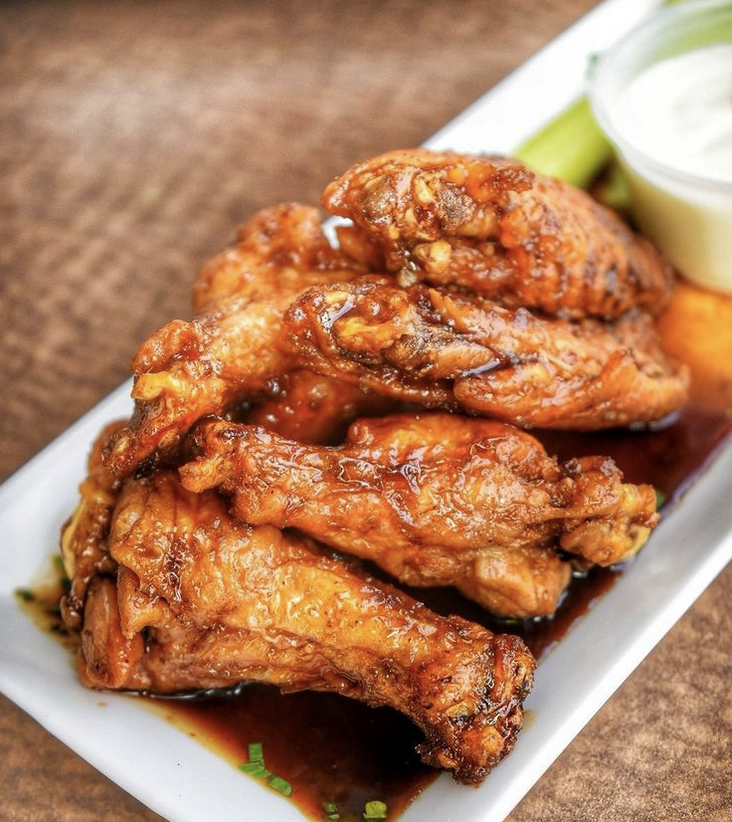 19-46 37th St / 718.726.9112 / @astoriapizzafactory
---
Dillingers Pub & Grill
Enjoy classic Buffalo-style wings from Dillingers Pub & Grill. This low-key pub's wings are always fresh and prepared simply. Whether you choose Buffalo sauce (available in mild, medium, hot and blazing), garlic parmesan sauce, Dillinger sauce (an original sweet but spicy combo) or BBQ sauce, you can't go wrong.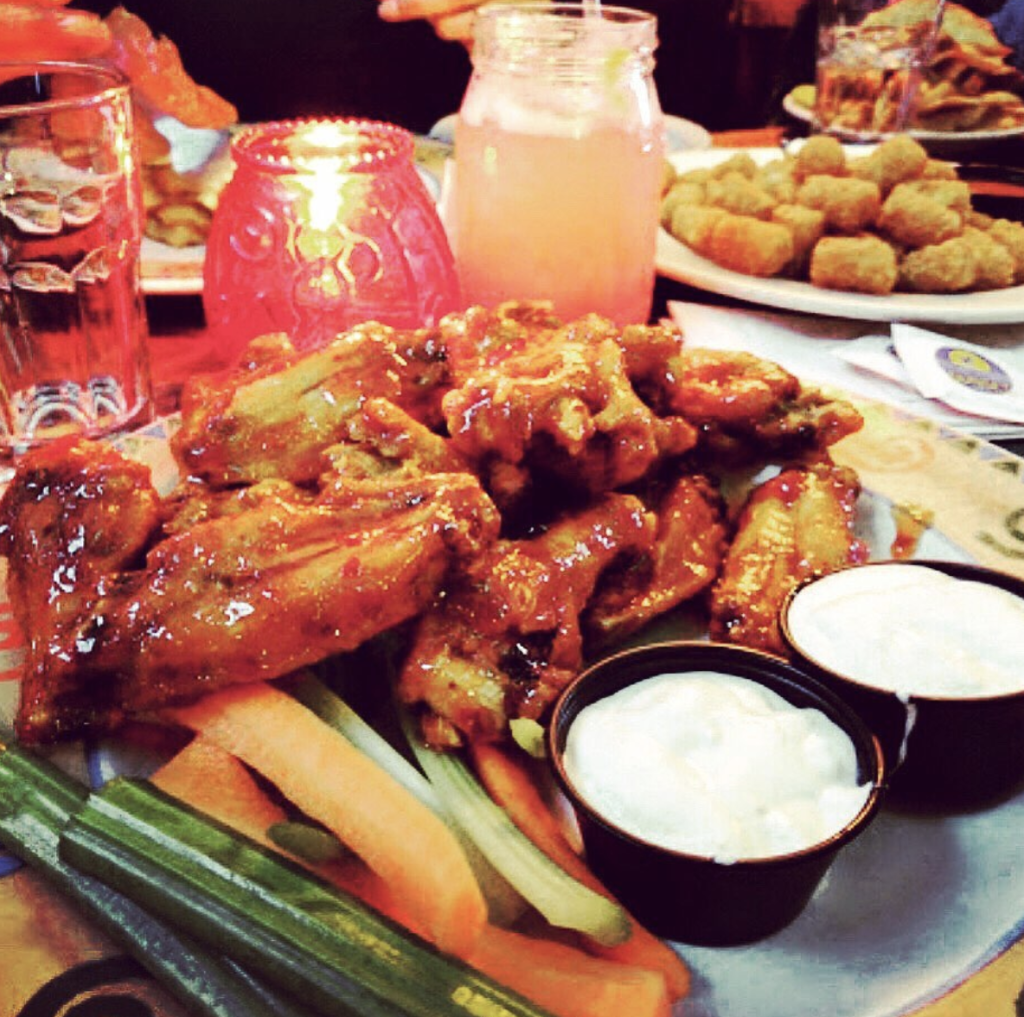 46-19 30th Ave / 718.956.5601 / @dillingers_astoria
Tufino Pizzeria Napoletana
While Tufino Pizzeria Napoletana specializes in, you guessed it, pizza, their wings are a hidden gem on the menu. Their standout sauce is honey and lemon, a unique flavor combo you can't find elsewhere in the neighborhood. They also offer classic Buffalo and BBQ sauces.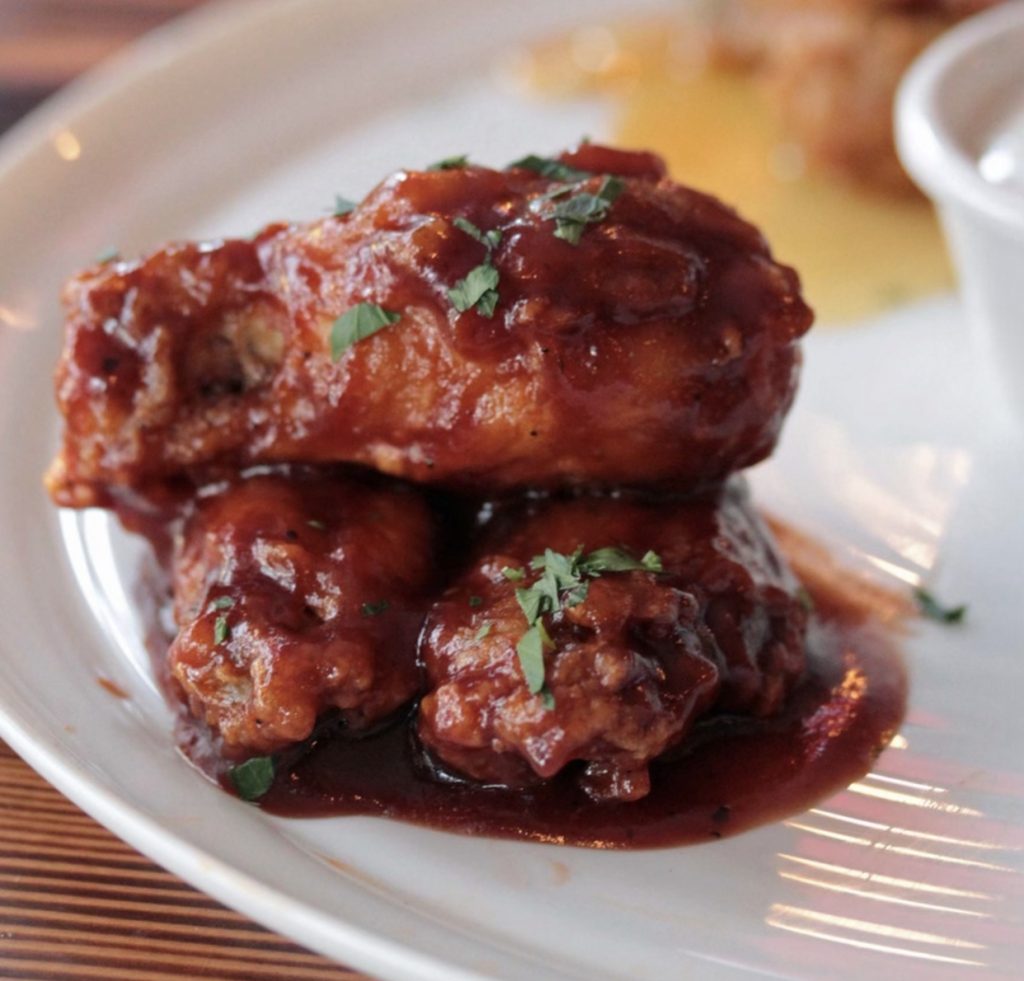 36-08 Ditmars Blvd / 718.278.4800 / @tufinopizzeria
---
The Huntress
This moody LIC haunt has some of the best wings around. Satisfy your craving with over-sized, slow-cooked bone-in drums, available in the following flavors: Savage (specialty Buffalo sauce that will make your eyes water), Snow (white BBQ sauce), Smokey (sweet and spicy BBQ sauce), Sticky (Japanese hoisin sauce with crumbled feta) and Spicy (breaded and fried Nashville hot chicken with a Nola style sauce). The Huntress also offers boneless tenders in a variety of flavors.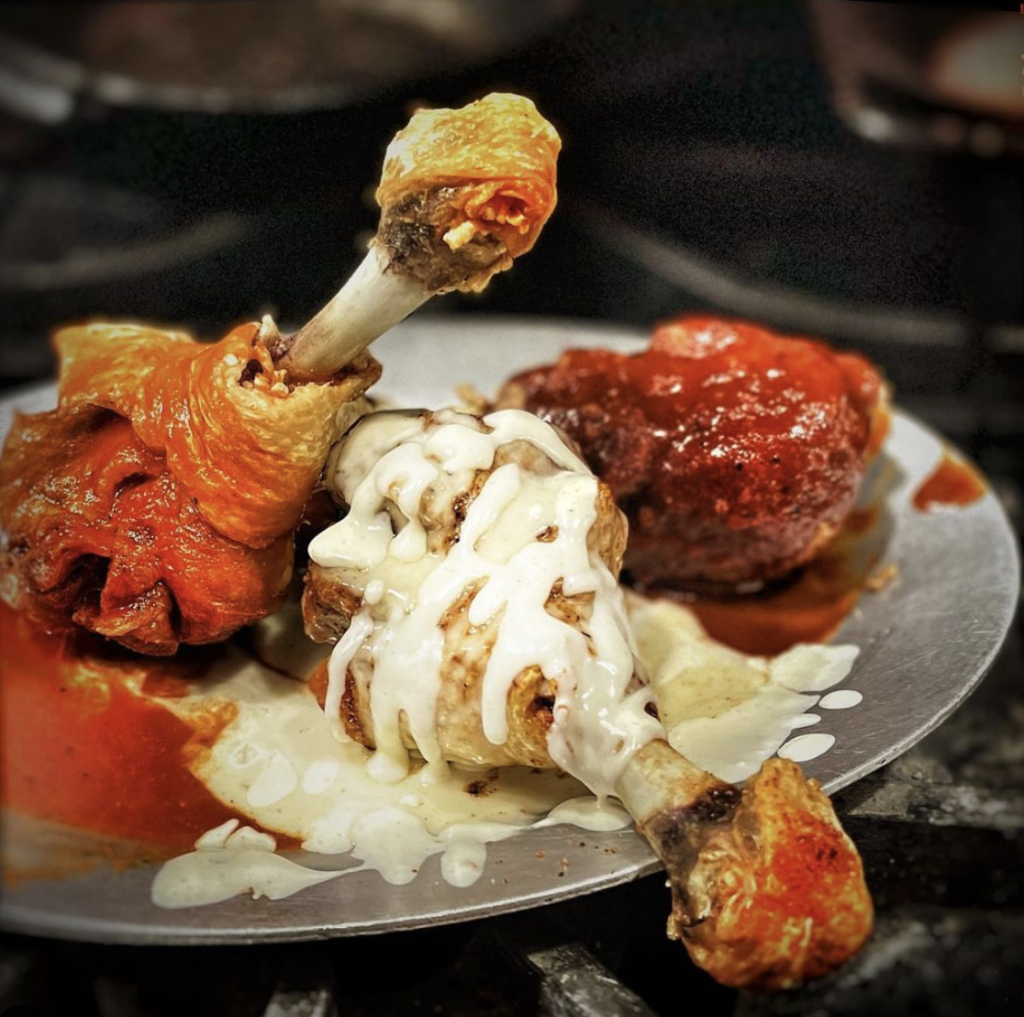 24-03 41st Ave / 718.685.2922 / @thehuntressbar
---
Atomic Wings
Around since 1989, this chicken chain has locations throughout NYC, including one in Astoria. They serve all-natural, antibiotic- and hormone-free wings in 14 proprietary sauces, many of which are gluten-free. Choose from bone-in Buffalo wings or boneless chicken. Sauces include traditional wing sauce (available in mild, medium and hot), jerk BBQ, honey mustard and teriyaki. You can even order a combo that comes with waffle fries.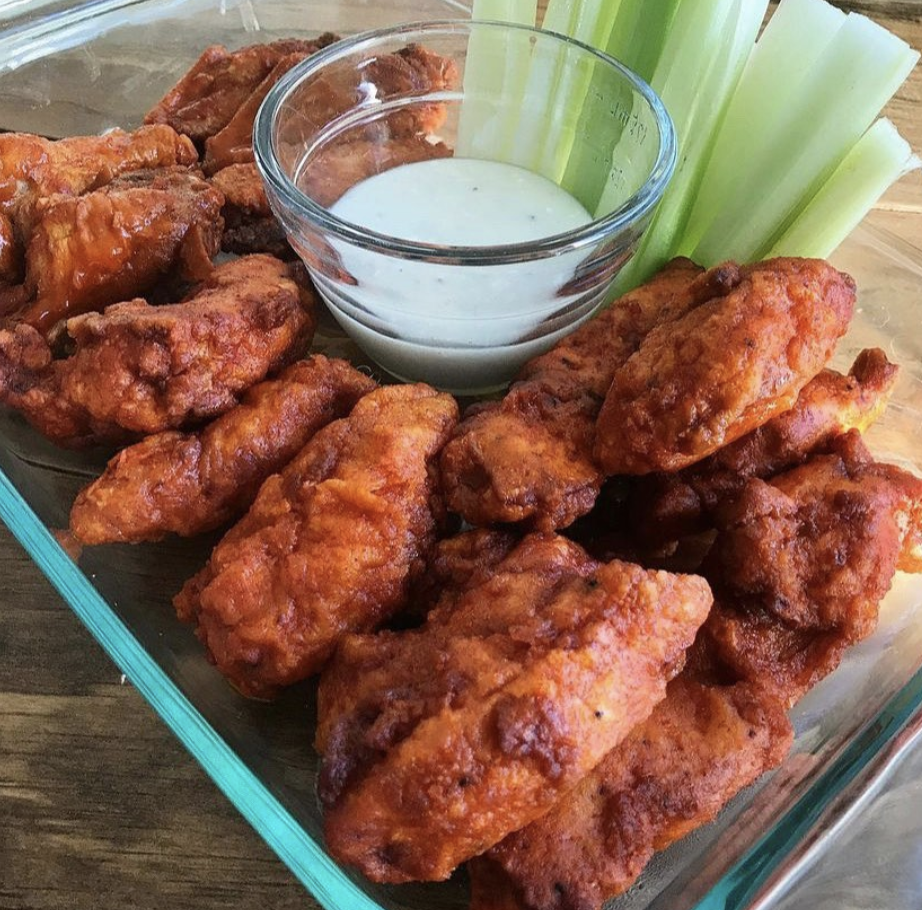 36-47 30th Ave / 917.618.1313 / @atomicwings
---
Sticky Wangs
Say hello to the new wings on the block. Opening this past October in Sunnyside, Sticky Wangs is a sleeper pick for your Super Bowl wing fix. They serve traditional breaded wings in bone-in and boneless styles, as well as traditional naked wings. They offer a variety of wet sauces, like lemon pepper, sweet mango and honey sriracha, as well as dry rubs.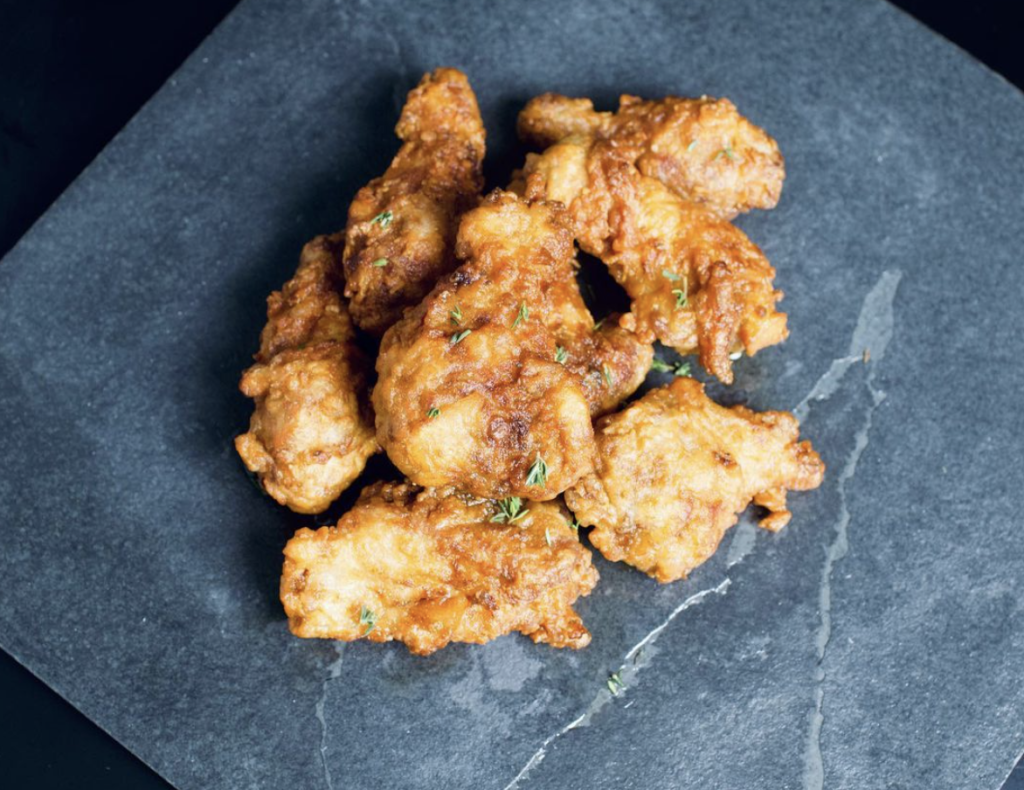 40-05 Skillman Ave / 646.543.8678 / @stickywangs
---
AwesomeSauce
For halal wings, head straight to AwesomeSauce. Their traditional and boneless wings are available in tons of awesome sauces (sorry not sorry for the pun!), so there's something for everyone. From classic Buffalo to Korean BBQ to mango habanero, you'll be sure to find a flavor you love.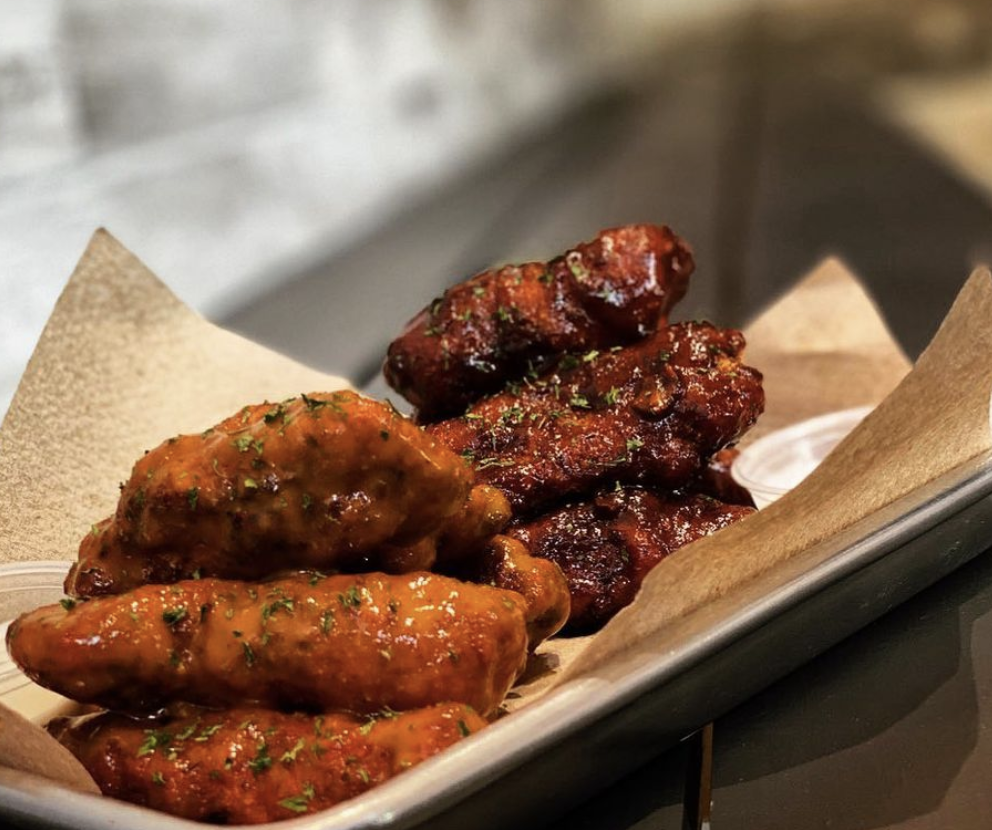 40-06 Astoria Blvd S / 718.204.0275/ @awesomesauceastoria
---
Mad for Chicken
This popular Korean chicken chain finally arrived in Astoria in the fall. Try their signature bone-in wings in soy garlic sauce (which you can get mild or spicy) to see what all the fuss is about. They also offer boneless soy garlic wings, Buffalo chicken wings, fried drumsticks and scallion chicken.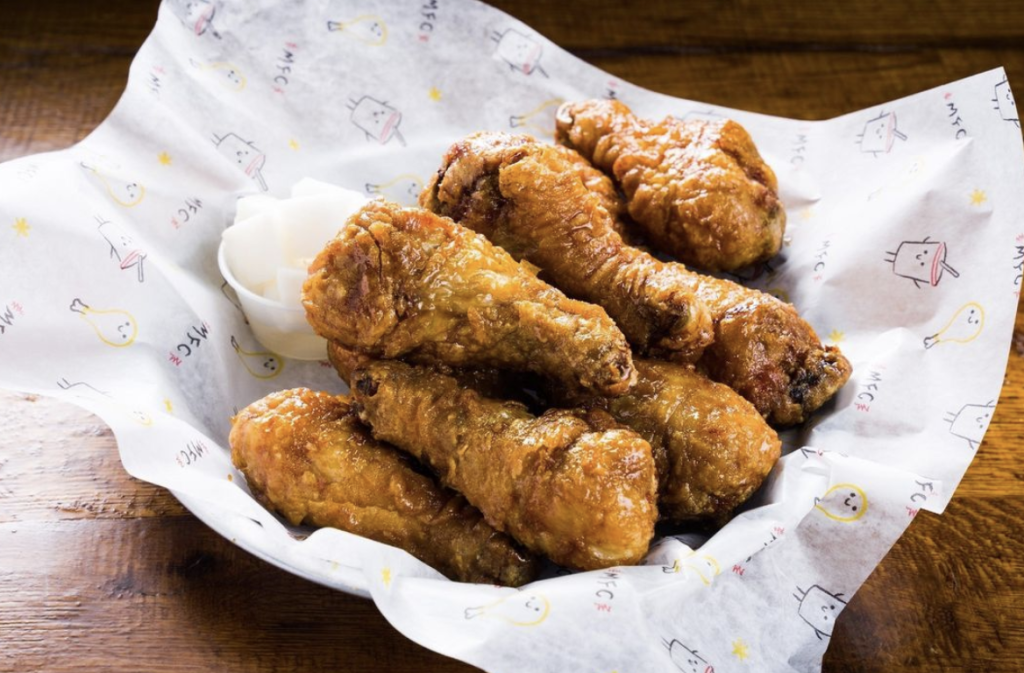 36-10 30th Ave / 718.433.9272 / @madforchickenusa