SVL Bar: Where Your Hero Is A "Yeero"
By Athena Efter Posted: February 4, 2022
Relax. We aren't' taking the gyro out of it, but it's really pronounced "yeero", and it's the hero of Greek sandwiches at SVL Bar. A hand rolled pita stuffed with lean, tender slices of meat, slathered in creamy Greek yogurt sauce, layered with onions and tomatoes, and loaded with French Fries, SVL Bar spins a modern twist on a traditional Greek street food staple.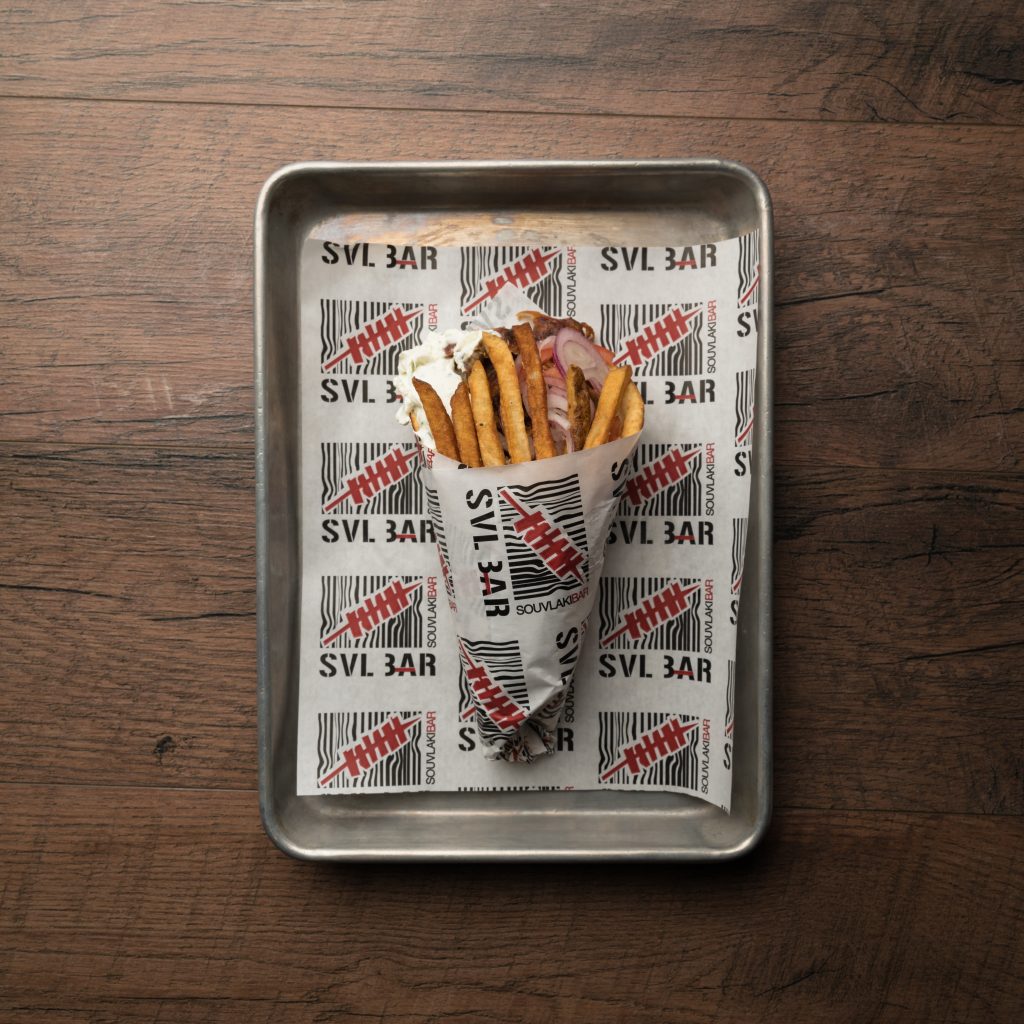 Peter Katsiaris, an Astoria-based resident, self-made restaurateur, and SVL's founder, believes that quality depends on keeping it simple. He offers a limited menu of fresh, clean ingredients at a great price point. Clean is exactly what you get when you walk into SVL Bar's spotless open kitchen space for take-out or dining in. Everything is prepared in-house, including their blend of house made sauces. What started in 2015 on Astoria Boulevard as a modern fast-casual Greek eatery quickly became a fast Greek food addiction, with a focus on quality ingredients: "I love hospitality, and wanted to source the best possible ingredients and, staying solely in the Greek flavor profile, cook the best possible food I could. For me, this has been a journey of discovery, friendship, and flavor." And now that branding of modern, delicious, clean quality is expanding its branding. Their newest location at the corner of Steinway Street and 34th Ave, delivers to Woodside, Sunnyside and further into LIC, with plans for sidewalk seating in the coming months.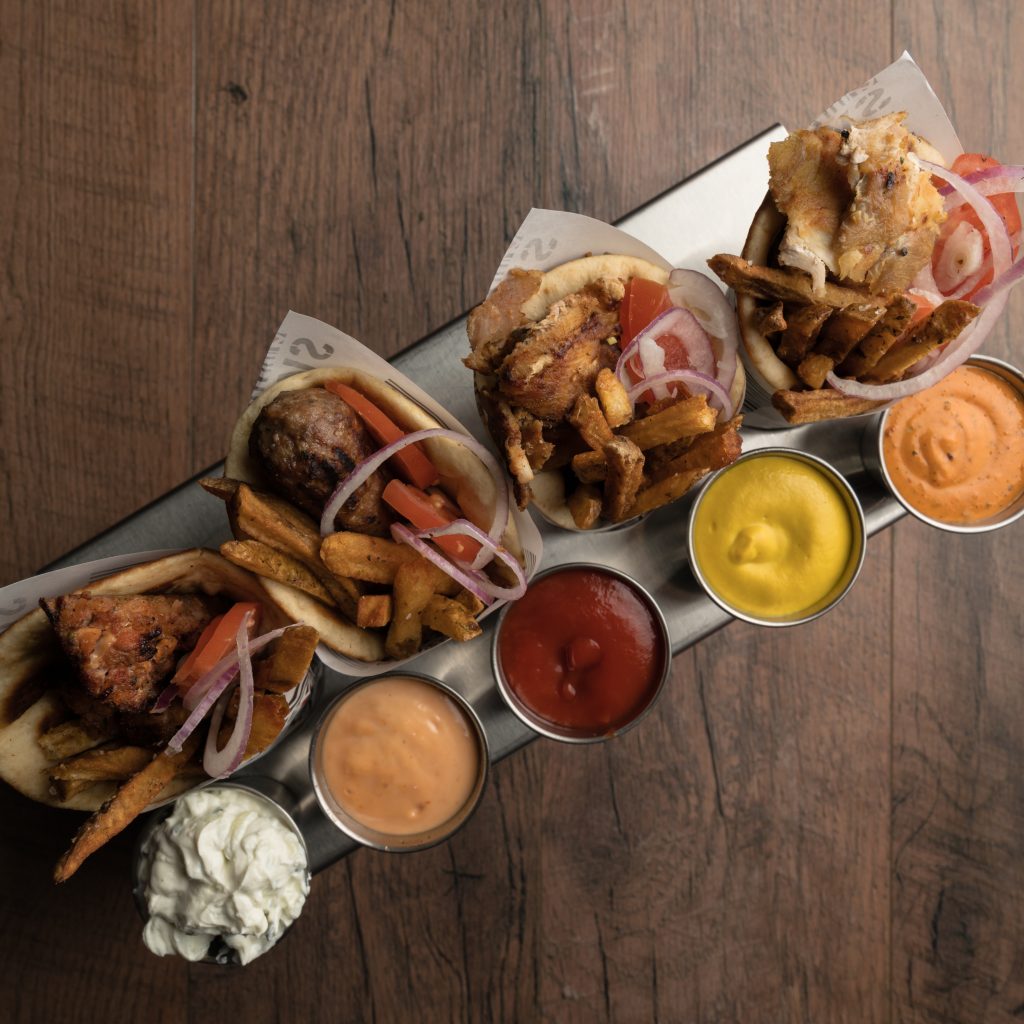 SVL's meats and ingredients are hormone-free and locally sourced, using certified premium angus beef for their signature hand-stacked burgers. Each time you order those sizzling slices and cubes of grilled meats lovingly wrapped in plain or whole wheat pita, they come dressed with 100% pure strained, additive-free Greek yogurt. It's not that hard to pronounce, but you'll get the hang of saying "tzatziki" each time you want an extra shot of this fresh tasting cold cucumber yogurt sauce, lightly infused with a hint of garlic. It's the crème de la crème of Greek sauces, and goes well with just about anything you want to put it on, so go ahead and dip those fries in it too if you want. For a vegetarian friendly sandwich, try SVL's vegan stick or falafel bites. SVL Bar gives you the option to build your own pita sandwich, plate, or salad bowl, where you can choose from a variety of protein and sauces. Or you can just stick with a few sticks of protein a la carte (your choice) if you're counting those carbs.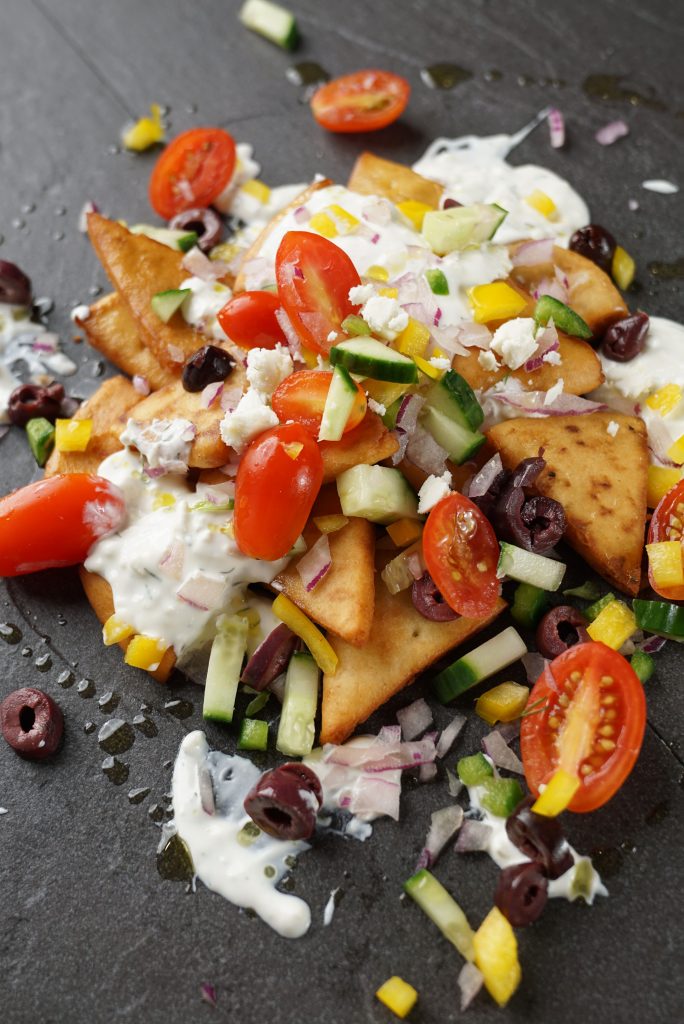 Need that spud fix? Favorite sides are the Greek French Fries, served in a tray of heaping hand-cut GPOD potatoes sprinkled with sea salt and oregano, and topped with crumbles of imported Greek feta. We also like the Greek Nachos, SVL's twist on a Mexican favorite. You aren't likely to them at a Mexican restaurant, or any other Greek restaurant, but these fried pita chips are loaded with all your classic Greek favorites, like feta-yogurt crème, chopped cucumbers, olives, cherry tomatoes, and drizzled with EVOO, for a healthier snack. Can't decide on one yeero? Go for the mini pita shots which gives you a little bit of everything for a tie breaker. We love their dinner deals for two or four, a great value meal offering an assortment of SVL's signature meats, salad, and a side choice of rice or potato, an assortment of sauces, and pita. Customized catering is available for parties of 200-500 people.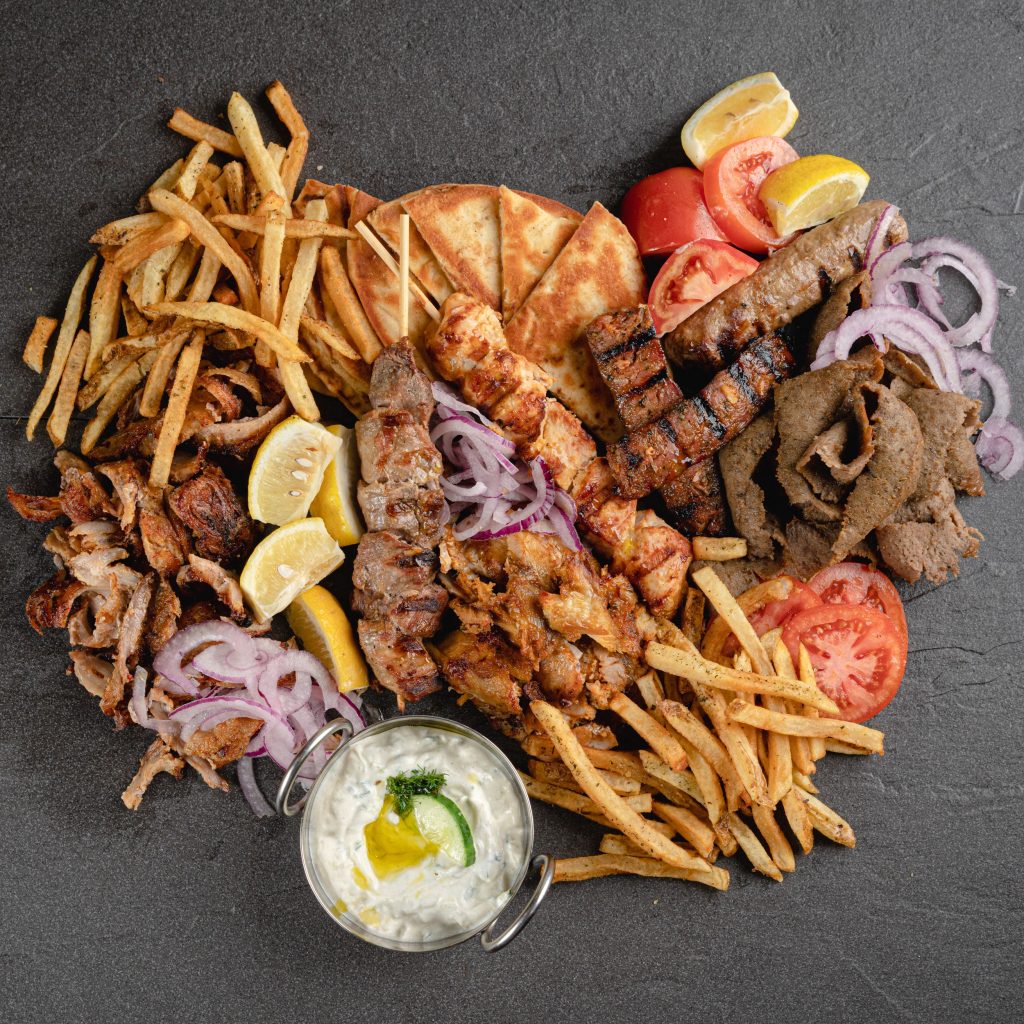 We won't lie. Once you try it, SVL Bar will become a fast food addiction. They understand, and so do we that good eating habits are hard to break, and that you will continue to go back for more. To show you their appreciation, SVL Bar will reward you through a customer loyalty program by giving you $1 for every 100 points earned. In fact, as soon as you sign up you will automatically get a bonus of 100 points to apply to your next order. Third party apps are not used, so be sure to order directly from their website. Points can only be redeemed through in-store purchases or online. And there's more!

Get 20% OFF your full order when you mention Give Me Astoria at the Steinway location.

Walk-ins only. Expires 2/28/2022.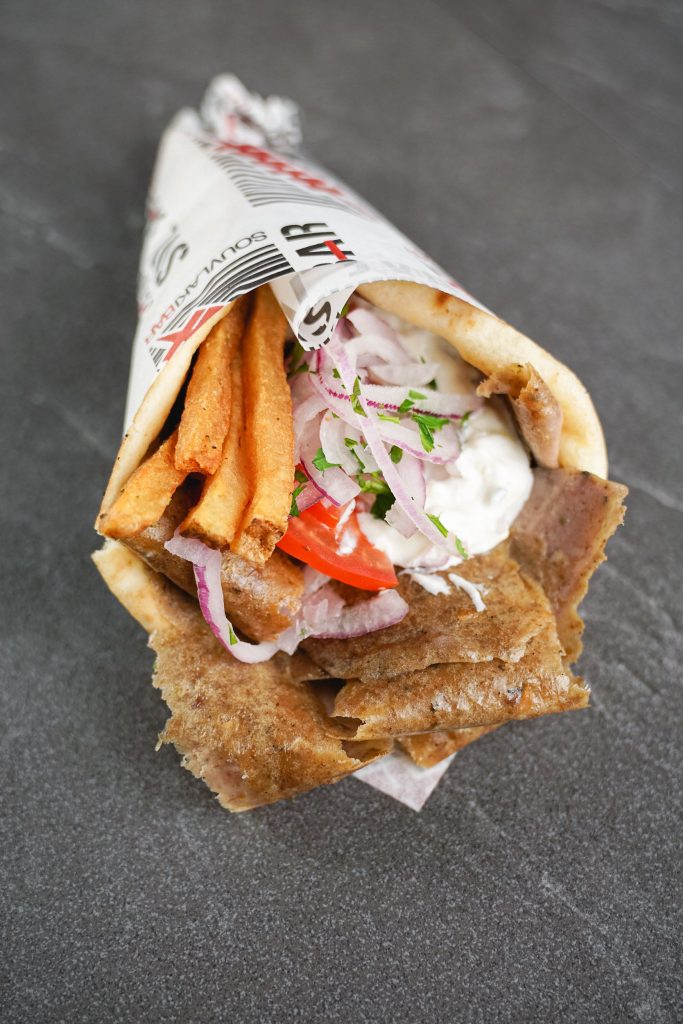 With two convenient locations, what are you waiting for? Order a Greek hero now, as you like it, with cubes of souvlaki or strips of "yeero". Don't worry, if you forget to call it "yeero, you'll still get your points if you ask for a gyro.
34-01 Steinway Street / 718-406-9141 / @svlbarnyc