Your Guide To New Year's Eve Happenings
By Merissa Principe Posted: December 27, 2021
Toast the New Year
Let the countdown begin! Kiss 2021 goodbye and say hello to the New Year. While 2021 proved to be a glimmer of hope in a post-pandemic world, welcoming the new year couldn't come soon enough. With a new year, comes new beginnings. What better way to celebrate New Year's Eve than at one of your favorite local hubs, in NYC's most resilient community of Astoria, Queens.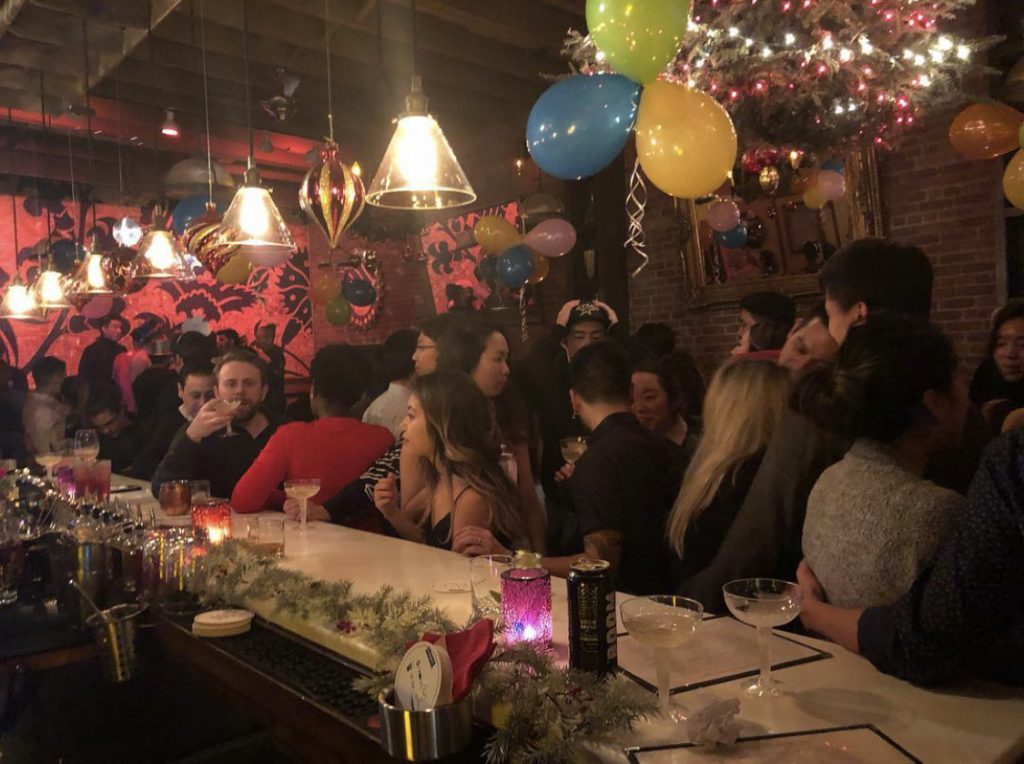 The Beast Next Door
Nestled on a side street in the heart of Long Island City, The Beast Next Door is a friendly local cocktail bar with plenty of artisanal flair, and more importantly—artisanal cocktails. This NYE, The Beast Next Door will have live jazz music playing all night from 10pm-1am. For a $10 cover, you'll receive a complimentary champagne toast complete with festive NYE party favors to ring in the new year in style.
42-51 27th street | 718.255.1612 |@thebeastnextdoor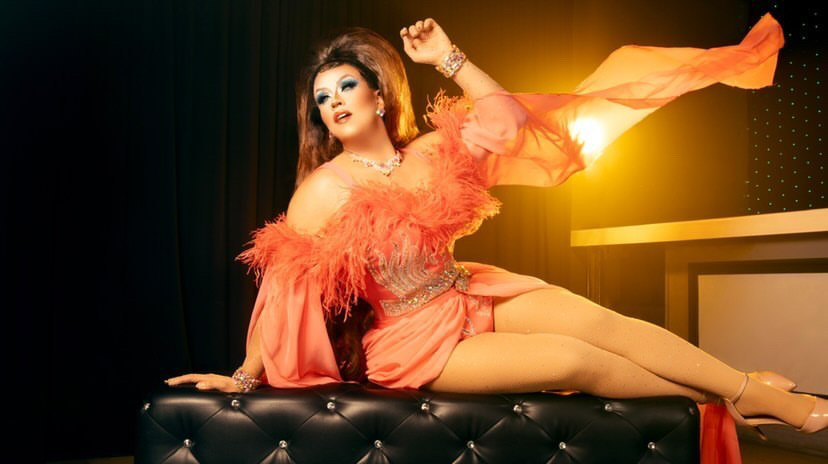 Albatross
Known as the longest-standing and oldest gay bar in Queens, Albatross is the hot spot for the LGBQT+ community. This NYE, Freeda Kulo, who usually hosts karaoke nights on Fridays at Albatross, will be performing live starting at 9pm. DJ Myron will be blasting your favorite pop hits till 4am with a live countdown from Times Square at midnight. Cheers!
3619 24th Ave | 718.204.9707 | @albatrossastoria
The Baroness
Normally known for their badass burgers and brews, this New Year's Eve The Baroness Bar is getting downright medieval with sabers. Come learn the french art of champagne sabering, a fun technique for opening a champagne bottle with a sword, when you purchase a bottle of champagne. You'll get a free tutorial from one of their expertly trained bartenders before you're let loose to try it for yourself. The perfect over-the-top way to celebrate any occasion, especially NYE.
2403 41st Ave. | 718.685.2922 | @thebaronessbar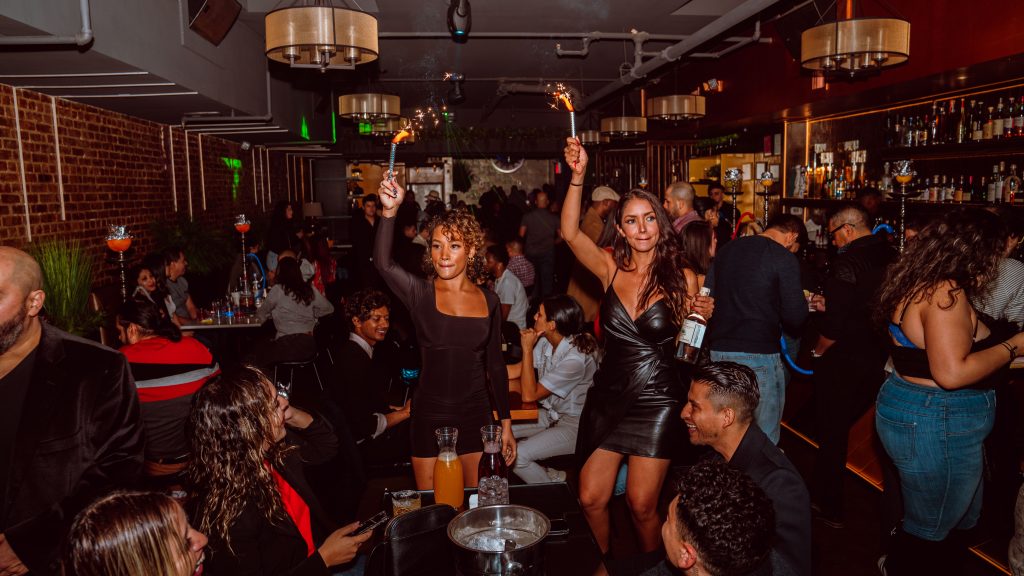 Tantra
Ready to dance the night away? Come to Tantra! This ticketed event will feature an open bar with plenty of room on the dance floor to shake in the New Year. With a live DJ playing your favorite house music well after midnight, fun isn't just encouraged—it's guaranteed.
35-50 31st St | 718.937.4574 | @tantra_astoria | tantraloungenyc.com
Tickets are available on tantraloungenyc.com via Eventbrite
Queen's Room
The Queen's Room will once again be hosting their annual NYE party complete with a prix fixe menu, drink specials, and complimentary bubbles for an evening full of sophistication and fun. With a heavy Mediterranean influence, the Queen's Room brings a level of refinement to classic comfort food and cocktails in an elegant and comfortable setting that's far from the maddening crowd. Long live the queen!
36-02 Ditmars Blvd | 347.987.3994 | @queensroomnyc
Beso NYC
Get ready to pop bottles at Beso NYC! With specials on bottle service, there's no better place for a celebratory toast than Besos NYC on NYE. From 10pm to 4am, this hookah bar with Puerto Rican flair will have a live DJ playing reggaeton all night long. Bailamos!
45-15 28th Ave | 917.396.4063 | @besonyc_astoria
The Ditty Bar
The Ditty Bar's annual NYE party is back again this year! This ticketed event will have an open bar, a live DJ playing till 1am, and plenty of passed h'orderves. The open bar and back patio are open from 9pm-1am, and of course, there will be a celebratory champagne toast at midnight. Bottoms up!
35-03 Ditmars Blvd | 347-617-1747 | @thedittybar
Tickets are available at thedittybar.com