Join Us For The Athens Square Park Christmas Tree Lighting
By Merissa Principe Posted: November 16, 2021
Save The Date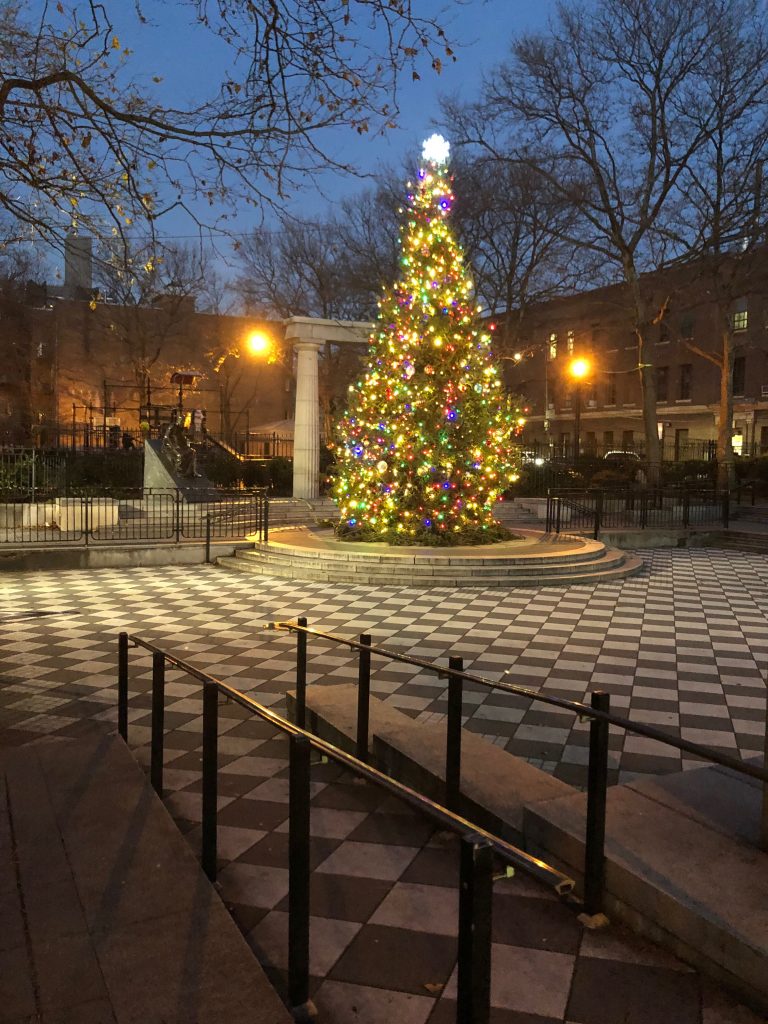 It's the most wonderful time of the year! Join us this December 3rd, at 6 pm, for the second annual Christmas tree lighting at Athens Square Park in Astoria. Once again, the community is coming together, thanks to property management owner, Gus Lambropoulos and the non-profit Athens Square Inc, in what will arguably be the greatest display of Christmas tree lights this side of the East River! "We started the tree lighting ceremony last year as a way to uplift the communities' spirits during the pandemic," explains Lambropoulos. After last year's success, the countdown to Christmas in Athens Square Park is back again and—making spirits bright.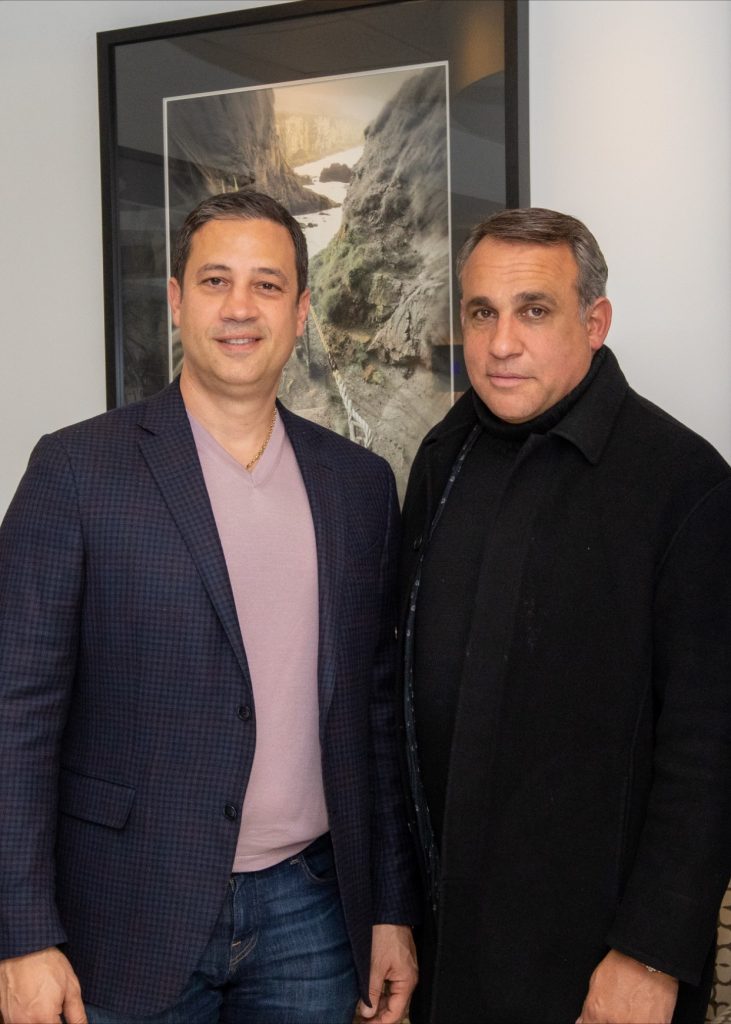 Several business owners, including Give Me Astoria, have raised over $30,000 for the purchasing, maintenance, and decoration of the tree which will be open for viewing throughout the holiday season. Although Gus Lambropoulos and Elias Fillas founded the committee, it was the entire team of sponsors working together in tandem that made this event possible. "The tree has been featured in over 55 different countries, with [an astounding number] of 5.4 million views [in media coverage]. It seems Astoria has finally gotten the star it [so rightfully] deserves," exclaims Lambropoulos. We at Give Me Astoria are so excited to be contributing to this year's event. "We are so thrilled to jump on board this year's Christmas Tree Lighting initiative. To be able to spread joy and cheer in our community during the holidays is a miracle on 30th Ave," says Sonia Mylonas, founder and publisher of Give Me Astoria.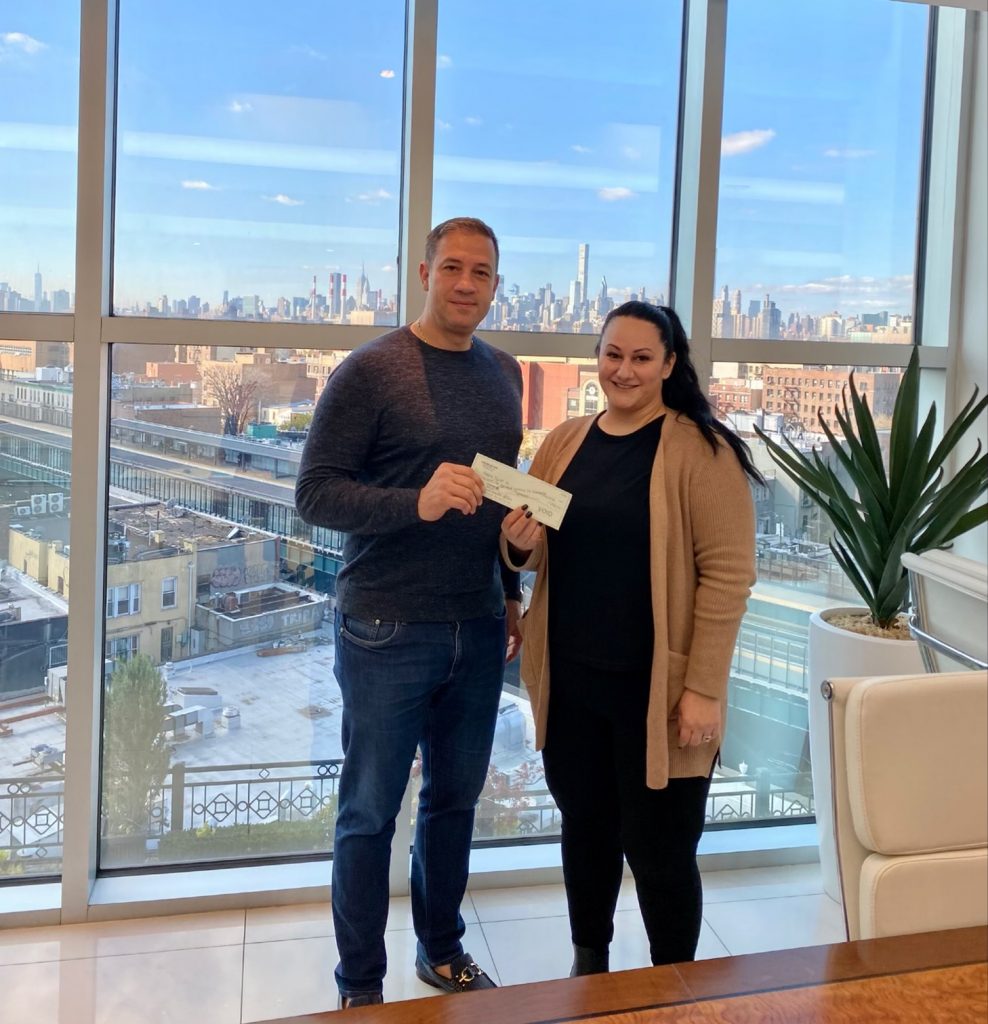 The 30-foot-tall tree was provided by Egan Acres Tree Farm, a Yonkers-based company that has been providing some of America's largest Christmas trees for over 50 years. The organizers have worked with Egan Acres to cut and deliver a "Norway Spruce" from a nearby tree farm, where it will then be the center of holiday cheer in the heart of Astoria—enjoyed by the thousands of residents who call this area of NYC home. Once delivered, the tree was erected via crane, while the team worked cheerfully over the next week to decorate the gigantic spruce with bright, multi-colored lights, decorations, and a massive star on top.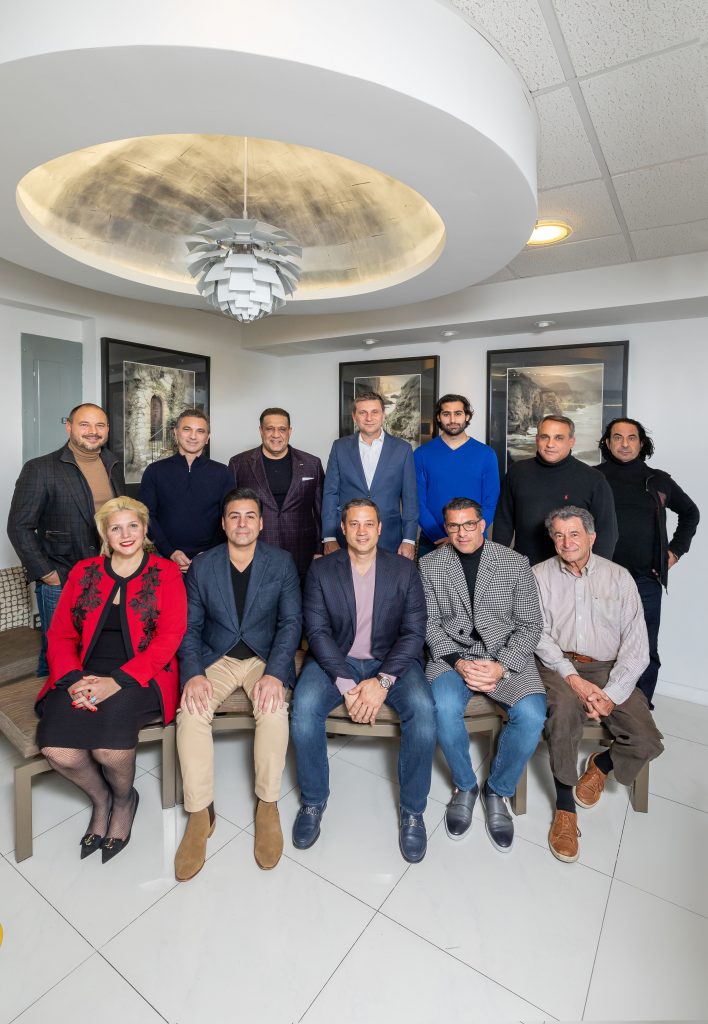 On the day of the celebration, friends, family, and residents can expect live performances from Christmas carolers, as well as live music from a DJ and a celebrity guest appearance, in addition to the spectacular display of lights. Astoria-born Committee Chair member Elias Fillas says, "We hope to keep giving back to the community every year and spreading Christmas cheer." The large tree will be on view until January 10th, 2022 of next year. The event will follow all CDC-recommended Covid-19 guidelines to ensure a fun and safe gathering that the whole community can enjoy. On behalf of the organizers and Give Me Astoria, we'd like to wish everyone happy holidays!
Be sure to save the date for Friday, December 3, 2021, at 6pm, for the second annual Athens Square Park Tree Lighting Ceremony, located on 30th Ave and 30th St. For more information, be sure to follow the Athens Square Tree Committee Page on Facebook, as well as Give Me Astoria, for updates.
We want to give a special thanks to the following participants for this wonderful neighborhood event: Gus and Maria Lambropoulos & Family, Elias Fillas & Family (Committee Chair), Tonino Sacco & Family (Co-Committee Chair), Luca Di Ciero & Family, Andrew Latos & Family, Kirk Karabelas & Family, Entel & Family, Sal Luchase & Family, Pericles Notias & Family, Chris Filas & Family, Ari Tsatsaronis & Family, Gus Antonopoulos & Family. Athens Square Inc., Alma Bank, Sacco & Fillas, LLP, Rock, Health & Fitness, Peak Capital Source, New York Space Finders, Markou Global Legal Group, The L Group, North Star KIA, Barrio Taqueria, Max Finkelstein, The Penta Group, Give Me Astoria.