Astoria mom gets hair makeover courtesy of the Rachael Ray show!
By Loulou Chryssides Posted: March 2, 2020
A local Astoria mom got the experience of a lifetime when she was selected to receive a makeover on the Rachael Ray Show! Eleni Louca, Art Director at Give Me Astoria, was one of three women chosen to get a haircut from hair guru Harry Josh; Josh is a celebrity hairstylist who has worked with the likes of Gwyneth Paltrow, Priyanka Chopra, and more.
Eleni, a working mom, used to cut her own hair as she was pressed for time juggling her career and family life. As she told the Rachael Ray show: "I avoid the salon because I've been told it [my hair] is too hard to deal with. I usually just cut my hair on my own."
According to Eleni, the whole hair makeover process took a few hours from start to finish. She received a new color treatment, cut 7 inches from her hair, and received a special hair treatment courtesy of Harry Josh. She would like to credit Mr. Josh for taking the time to sit and explain to her how to manage her hair, in addition to providing a welcoming, friendly environment. Eleni says she will also be receiving a gift basket with products to keep up her new look.
"It feels great to finally look on the outside how I feel on the inside" says Louca.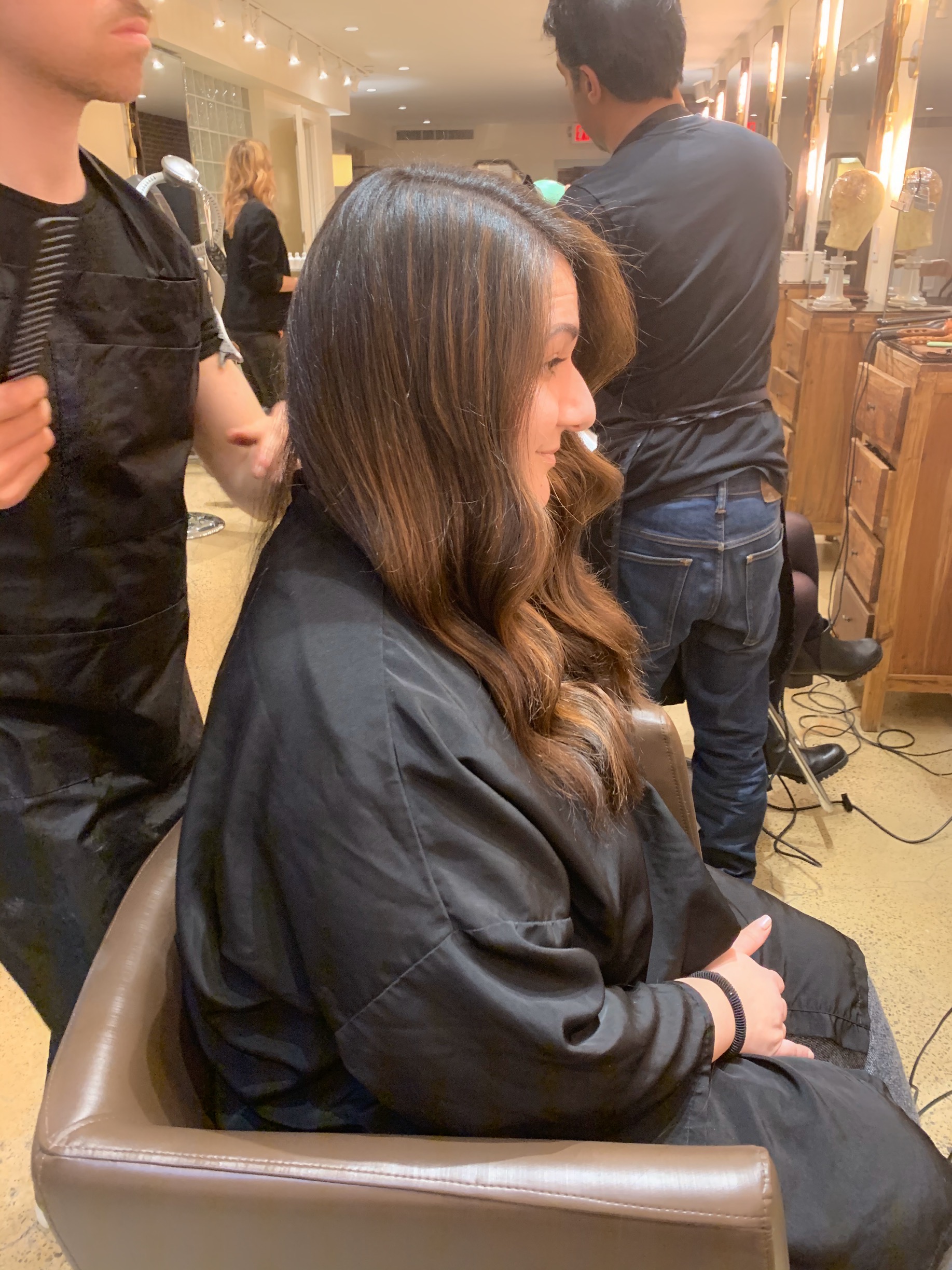 Congratulations to our very own Eleni for her makeover of a lifetime! If you would like to watch the full segment, you may visit the official Rachael Ray show website here. For more on Harry Josh and his amazing work with hair, you may visit his official Instagram.