By sonia Posted: April 16, 2016
Spring is in the air, and so is the intoxicating scent of grilled oysters, delicious lobster and addictively mouthwatering clam chowder.
And as we follow our noses with a smile from ear to ear, we run straight into this Astoria ruby just waiting eagerly with doors wide open.
Off The Hook Raw Bar & Grill is one of those places you come to as soon as the sun comes out. Fun, chill and all in all a fantastic time had by, well all.
It's eclectic decor reminds us of days spent on beaches while it's fun loving staff are always up for a laugh – along with the lovely husband and wife owners who can often be seen making their way around.
With the selection of raw bars in Queens at a minimum, it's always great to see someone taking on the challenge, and exceeding.
Oyster specials are usually offered, with $1 oysters on Happy Hour Mondays. They're fresh and a great treat for the upcoming sunny days.
For the salmon lovers, a nice salmon tartar over pickled zucchini with olive caviar. Refreshingly tasty and a great way to start off your meal.
While you're nibbling away at the freshness, you can order a Hook's & Stormy – Fresh Ginger reduction, Hook's Black or Hook's Spiced Rum for $10 and even take a little break and swing on the swings.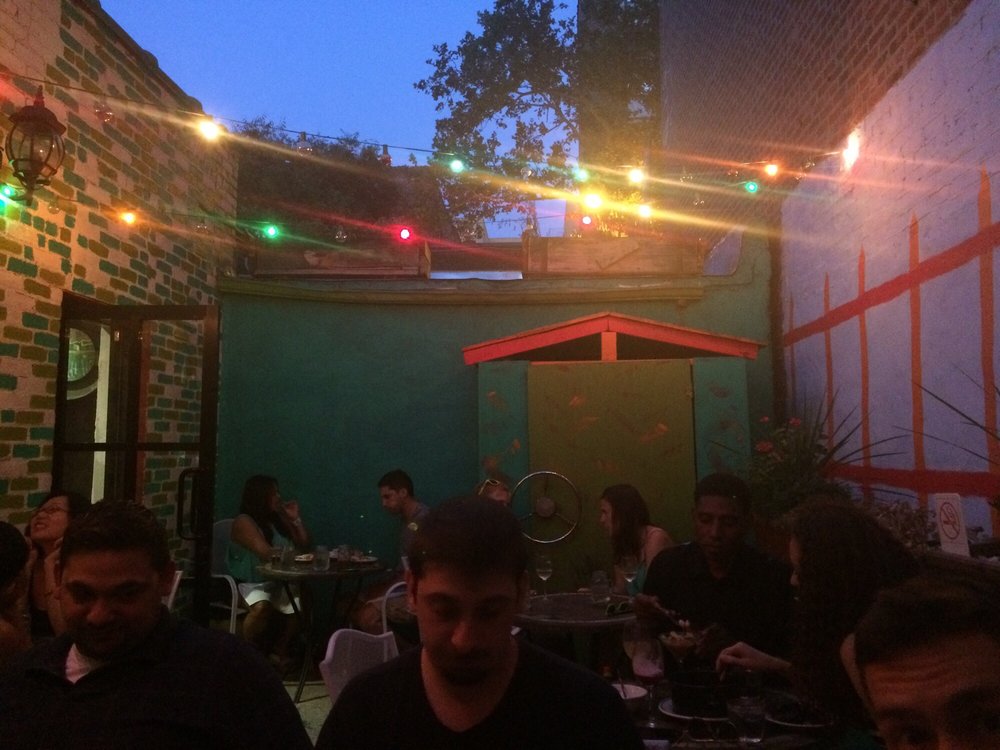 Their raw bar menu has quite the fill too:
House Oysters $12(1/2 dozen) $24(dozen)
Little Neck Clams $9(1/2 dozen) $15(dozen)
Shrimp Cocktail $13
All in Platter (3 oysters,3 clams, 3 mussels, 3 shrimp) with cocktail sauce and black pepper mignonette $17.
All great choices for one, two or a whole family of friends looking to take a break from the usual restaurant and have a little fun.
With the option for inside or in their cute outdoor courtyard, it's easy to lose time here as the cocktails come and the seafood practically swims to your plate.
Off The Hook in our books is definitely, Off The Hook!
Bon Appetite Astoria!
Where: 2808 34th St, Astoria
Phone: (718) 721-2112
*Featured Image Credit Ju L/Yelp