Souvlaki Bar Brings The Taste of The Old Country Mixed With Some Modern Day Charm
By sonia Posted: March 2, 2016
Okay, okay…we know what you are thinking – "Yet again another Souvlaki spot?!" We cannot deny that Greek cuisine is only a hop, skip, and a jump away as soon as you step out of your front door but Souvlaki Bar, (SVL Bar for the cool kids) it's like γιαγιά's recipe with an updated and fun twist. The menu is streamlined by only offering the necessities – Gyros, Sticks, Burgers, Soups, Sides, Spreads and Desserts.
SVL Bar prides itself in carefully selecting and working with farmers that raise their livestock and poultry with a strong emphasis on taste. That is clearly evident in the food, the mixed Gyro (chicken and pork) which comes with french fries already wrapped in the pita because let's be honest, you were going to do it anyway, is perfectly seasoned from the inside-out and natural flavors of the meat are not drowned out by spices and sauces. The Greek Fries are hand cut and topped with just the right amount of freshly crushed oregano and crumbled imported Greek Feta cheese.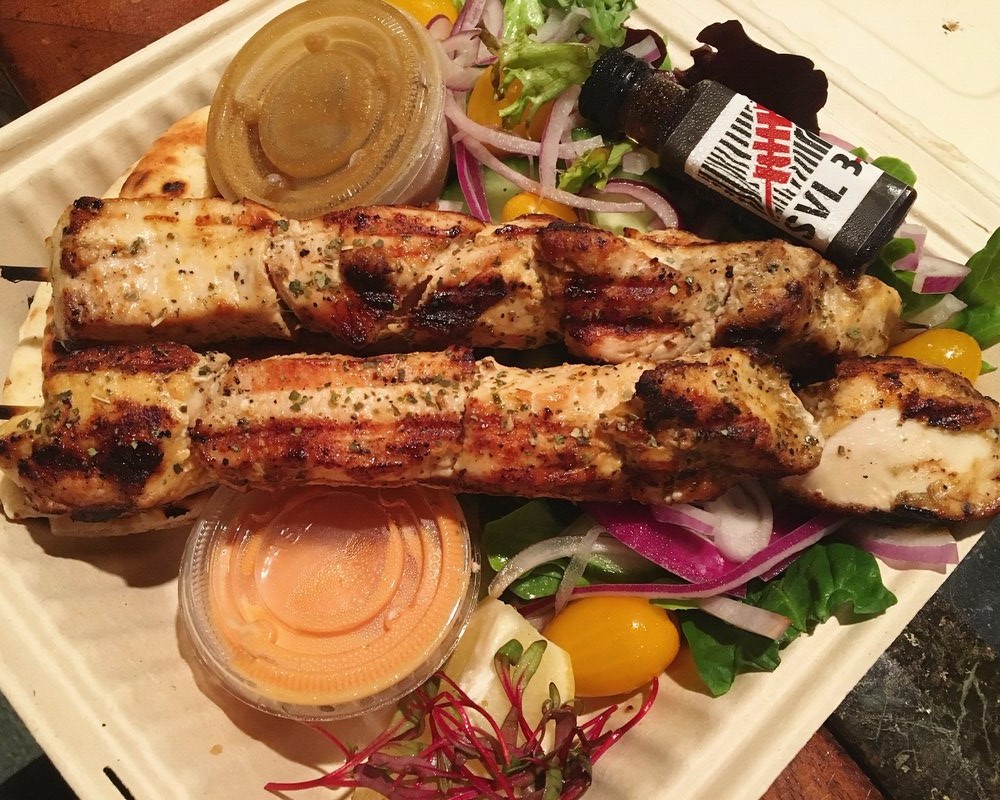 The next time you are in the mood for something that is the same but different but still true to the neighborhood, pass by the bar, the Souvlaki Bar, that is.
Ας φάμε , Astoria!
Where: 3018 Astoria Blvd
Phone: (718) 406-9141
*Featured Image Anna K/Yelp