Building Collapses on Broadway
By sonia Posted: October 29, 2015
A building in construction collapsed this morning between Crescent and 29th on Broadway, FDNY officials said.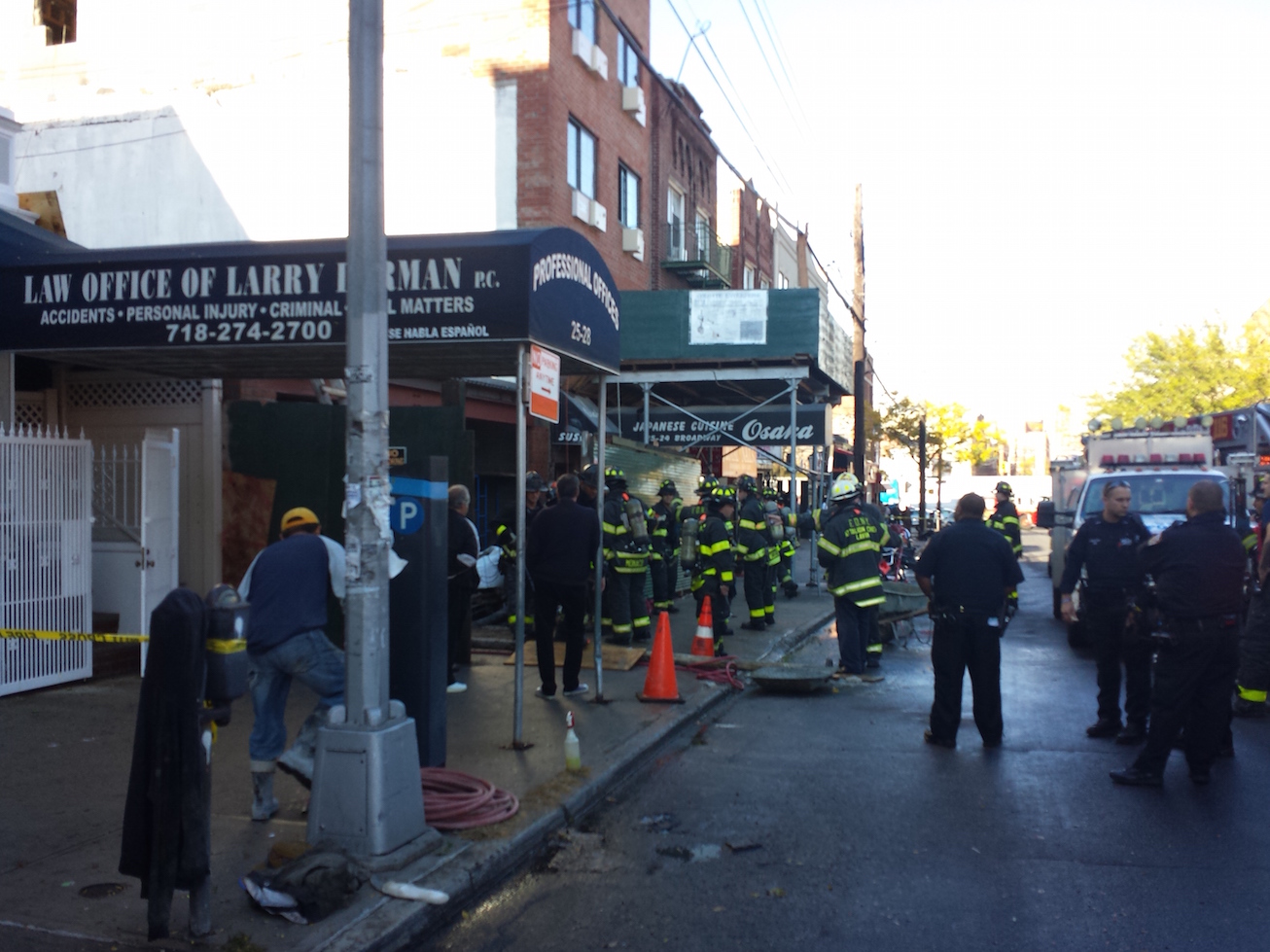 NYPD were quick to cordon off the area and block off entry, as FDNY responded to the collapse of a building under construction. Witnesses said that the workers on site put too much cement on the second floor which was only supported by a wooden frame. This caused the floor to buckle and eventually collapse.
According to FDNY, there were no serious injuries, however one worker that was caught in the collapse was taken out on a stretcher.
The area between 29th and Crescent was blocked off and is in the process of being cleared.
*All Images Credit: Give Me Astoria