Come And Rock Out In Astoria Park Tonight!
By sonia Posted: August 13, 2015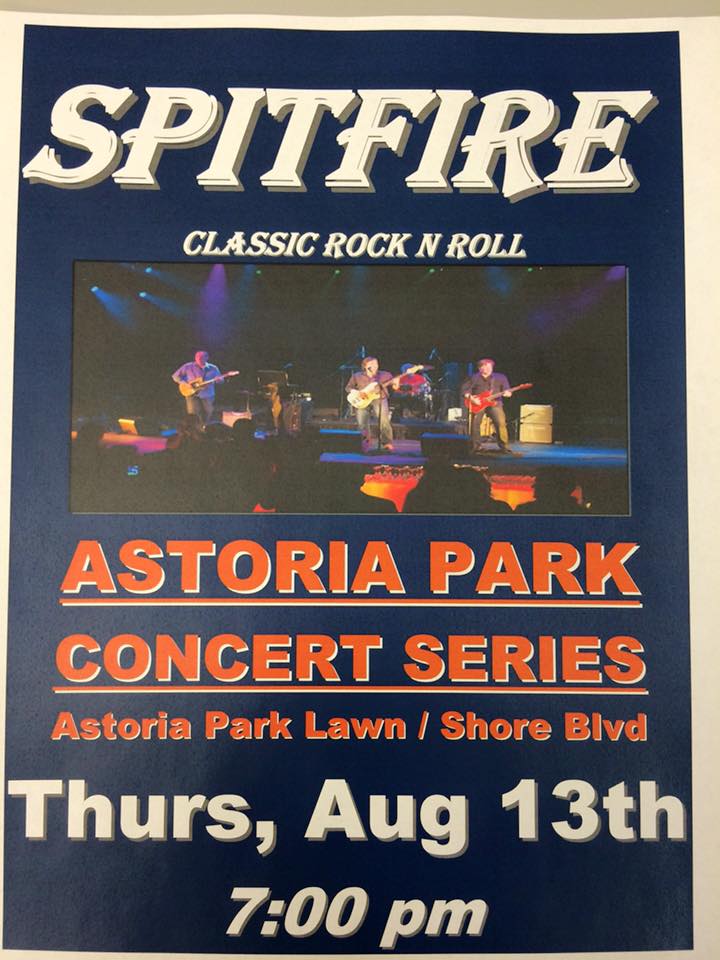 Come rock out in Astoria Park tonight, with another great addition to the Waterfront Concert Series.
Tonight, Astorians will be treated to two live performances with the Doo Wop band "Piece of the Rock" starting at 7pm and followed by SPITFIRE at 8:15-9:30pm.
The Waterfront Concert Series so far has been a success, with tons of people coming over for a wiggle and a bop.
And it looks like tonight will definitely not be the exception. Classic Rock N Roll bursting with guitars and drums in a park? Yes please!
Spitfire, was formed in a garage in 1975 in Astoria, Queens, and it's good to see the boys back in action right here where it all started.
The band will play all their hits, as well as awesome classic rock like, Led Zeppelin, Rolling Stones, Pink Floyd, The Who, and many more.
So grab those rocking shoes and denims, and frizz up that hair as Spitfire gives you a night to remember.