Tea and Milk Opens in Astoria
By sonia Posted: March 31, 2015
Story and Images by Sana Hussain
The first time we spoke to the Tea and Milk guys was way back last summer when they were serving up fresh tea at the Astoria Flea. We're beyond excited that they finally have a brick and mortar location – right here in Astoria!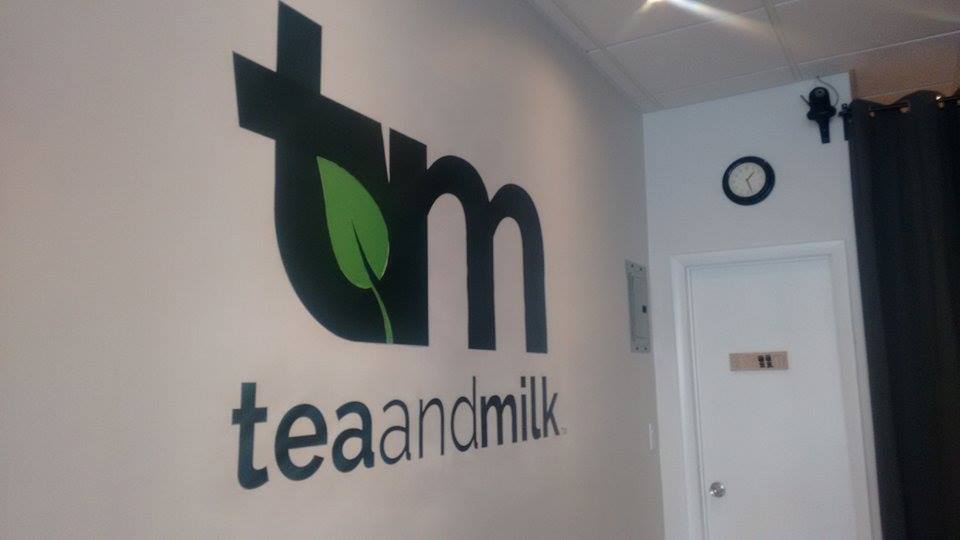 We had the chance to stop by and really learn about Tea and Milk, and we have to admit – we're genuinely impressed. They're doing something that sounds classic and almost overdone, but in a way that is completely different from what we've seen before. That sounds like a heavy claim, but I promise we can back it up with evidence!
So – the basics. They've got tea. Also some milk. Are you thinking bubble tea? Because we were. And if you are, you're wrong. Also, like we were. Now, here's what they're actually doing:
As we learned from Wilson, who owns Tea and Milk along with his longtime friends and business partners Matt and Kendy, Tea and Milk is creating fresh brewed tea (none of that gross powdered tea mix that bubble tea is famous for) from scratch – but don't think you'll sit there waiting patiently for your tea to brew. The guys have brought over these blenders that brew teabags within seconds – and they're the first in America to have them (besides some people on the West Coast…but they don't count.
Now, speaking of fresh: If you're a fan of taro bubble tea, you have got to check out their taro tea – it's made from fresh taro root, which you can see Wilson cradle lovingly below:
The rest of their menu is fresh and eclectic. They've got classics like the Nilgiri Black and Peppermint Tea, as well as really unique offerings like their Lemon Zested Orange Black Tea and Hibiscus Flower Peach White Tea. They've also got Vietnamese style coffee, which is a pour-over style coffee made with condensed milk – making it rich and creamy.
So here's our verdict. We tried the roasted oolong and hibiscus flower peach tea, and really loved them both. The hibiscus tea is better if you're someone who likes things a bit tart – but it's perfect for someone like me who isn't crazy about really sweet teas. The roasted oolong (which Wilson recommended as a tea that tastes almost like coffee) was really good. We had both iced, and they were whipped up from boiling to brewed to iced in just a few minutes.
Also – if you find yourself in love with the teas at Tea and Milk, you can buy all their offerings! They're on sale for just $10 for 12 tea bags.
Overall, we're really excited to welcome Tea and Milk to the neighborhood – especially since they're just a block away from Give Me Astoria headquarters! If you want to check them out, they're having a grand opening this weekend, on April 5th!
Tea and Milk
32-02 34th Avenue