Julianne Moore Honored at Museum of the Moving Image Gala
By sonia Posted: January 22, 2015
We told you guys about Julianne Moore's spotlight at the Museum of the Moving Image, and now we've got some exclusive pictures of her appearance at the museums' gala!
The museum holds an annual fundraising gala, and  they chose Moore as their year's person to celebrate. She joins a long list of honored celebrities and actors, including Richard Gere, Tom Cruise, Robert DeNiro, Martin Scorcese, Al Pacino, and many more. The gala was held in Manhattan at 583 Park Avenue.
The event was attended in person by Moore's husband Bart Freundlich, and their two children, Cal and Liv.
Also in attendance were many celebrity presenters, including Ethan Hawke and Steven Buscemi.
Moore gave a speech, thanking the museum for honoring her, and everyone in attendance, as well as speaking about her career.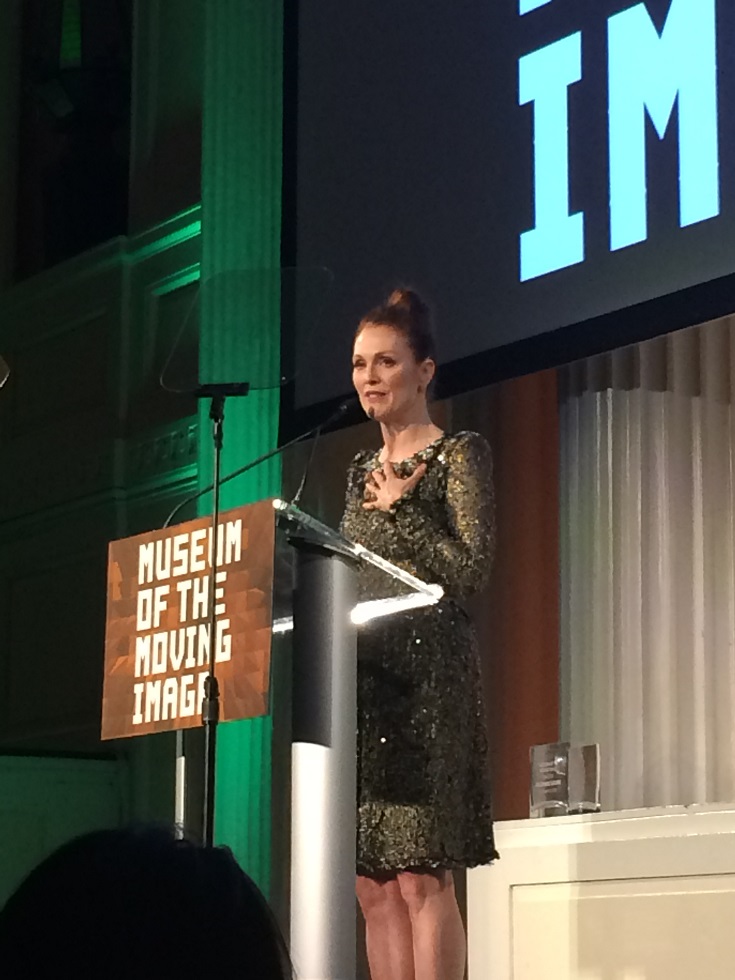 The event was a hit, with celebrities and attendees dressed to the nines.