Astoria Street Carts: Moving to the World of Social Media
By sonia Posted: November 24, 2014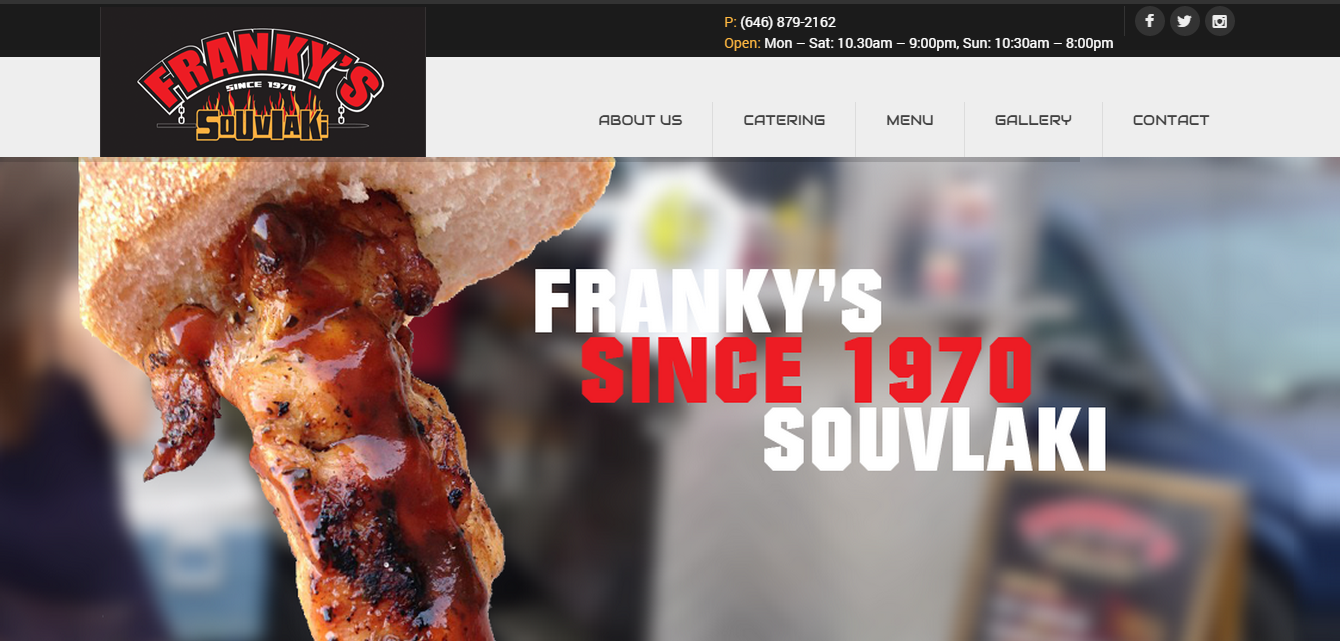 Remember the days of giving someone your phone number and waiting for them to call? Now, you're more likely to hear "Hey, what's your Facebook?" and for good reason: There's a whopping 1.355 
billion 
people on Facebook alone.
With the popularity of Facebook and other social media like Twitter, there's no surprise businesses are moving themselves online. We recently noticed that Franky's Souvlaki, one of Astoria's oldest and most popular street carts, is now on Facebook and Twitter, and even just launched a new website. We had a chance to ask Franky about the reason for his new online presence.
"We decided we needed a website," he says, "to keep people updated and informed. Everyone knows who we are, but we wanted to take it one step further. With the website, they can see our entire menu, they can get directions – anything. If someone's new to Astoria, they can search "souvlaki," and we'll come up – it's about reaching more people!" The website is filled with pictures of Franky's super souvlaki and sandwiches, and has a bio that tells the story of the carts humble beginnings – some people don't know just how long this neighborhood staple has been around!
The  next step he says, is a food truck! "First we started with the cart, but now we're looking to get a food truck. It'll allow us to be more mobile, and be able to create even more food." After that? Two words: online ordering. Ordering souvlaki is going to get a lot easier.
Franky also just entered the Facebook and Twitter world, and his page has erupted overnight. With each posting, he gets customers raving about how good the food is, how they can't wait to grab some, or how much they love Franky himself!
"We've been around for 40 years, and we have to change as the times change. People want to go to what's trending, and right now that's social media. If we don't keep up, we'll stagnate. We want to be able to reach out to these people that have known us for 40 years in a more personal way. They're already part of our family, and now they're our Facebook friends as well!"
We're glad to see Franky has found a new way to connect with his customers – and as shown by the awesome amount of interaction he's getting, they're clearly happy as well! If you've never tried Franky's Souvlaki – stop by before it gets too cold out! You can visit the cart at Steinway Street and 31st avenue/