Real Estate Insight from The Experts
By sonia Posted: November 21, 2014
We're always talking about the rent prices in Astoria, so we decided to get some real insight into the real estate situation in Astoria.
Enter:  Real Estate professionals and new development specialists   Vasilia (Vickie) Palmos,  LSA, and  Helen Tzelios,  LAB ( The Palmos-Tzelios Team , associated with   Douglas Elliman RE )  gave us the run down on what's going on, and what we can expect to see.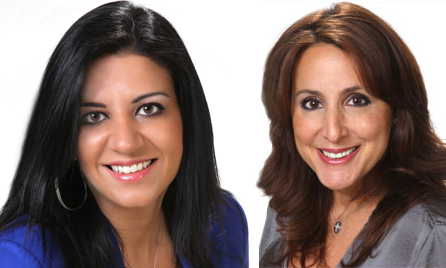 The pair tells us that real estate in Astoria is a rising market and that "There are a lot of new up and coming condominium developments, most of which  will be rentals. About 80%  of the new developments are rentals."
Now, if you're looking to rent in Astoria, these real estate experts have some advice for you.
"A huge trend we're seeing is an increase in rent prices – which means that whether you own or rent a condo, your monthly housing cost is just about the same – and in some cases – rental prices are even higher than the cost of a monthly mortgage payment. Prior to renting, evaluate your financial position to decide whether you should rent or buy."
The reason for the increased rental pricing in Astoria is simply supply and demand. There is a low supply and a high demand for housing in the area–a low supply of existing new condominium buildings, and a high demand,  aredue to the amount of new residents moving in – lots of Manhattan-ites who have been pushed out of their borough by soaring rent prices – as well as a low supply of housing in Manhattan.
In the last two years developers turned to renting their developments since banking guidelines did not offer financing to potential condominium buyers. They began building specifically to rent –there was really no option left to buy in a new development therefore incoming residents who preferred a new construction development rented.
"At the present moment," they say, "Developers aren't building just for renters. They are building and filing them as condos, since banks are once again  offering mortgage loans to potential qualified condo buyers, and there is a high demand for condominium sales in Astoria.
Coming soon are several new developments, ranging from a 13 unit boutique condominium, to larger developments over 50 units. The developers are filing with the attorney general's office for the buildings to be condos and will be offered for sale between $850 to $950 per square foot or for rent at $3.50 to $4.00 per square foot"
If you're looking for more space – another option available is investor/builder owned multi-family townhomes – which are offered for rent. These homes will give you much more space than a condominium – perfect for families  or roommates looking for a new home in Astoria, but don't feel that condos meet their needs.
Below is an example of an investor/builder owned multi-family townhouse – and we'd be lying if we said we're not completely in awe of it. The townhouse is located at 30-78 36 Street, and you can find more information on it here. 
Astoria is attracting  a lot of professionals to  the community. They're looking for apartments – and they want them soon. Astoria gets Midtown commuters, while Downtown commuters are more drawn to Brooklyn.
These commuters are looking for apartments with short commutes, and prices that are reasonable in comparison to Manhattan – Astoria seems like the perfect place for both.
So, if you're looking to rent or buy in Astoria – do your research, and evaluate your financial position through obtaining a preapproval from a bank – then decide if you should buy or rent– and also keep in mind the new developments that are going to be available very  soon.
If you want to see more listings in Astoria, you can visit Helen Tzelios' page here.