By sonia Posted: October 18, 2014
We're just about two weeks away from Halloween, and in the middle of picking costumes and stocking up on candy for trick or treaters, we've put together a big list of everything going on in Astoria for Halloween!
Friday, October 24th
Halloween at Twist and Smash'd Sports, 34-02 Steinway Street
Saturday, October 25th
Halloween Harvest Festival – Socrates Sculpture Park, 32-01 Vernon Blvd, Astoria/LIC.
Enjoy the day outdoors with workshops and  harvest fun – including costume making workshops! They'll be holding their annual canine costume contest, so bring your pups in their Halloween best!
11:00 am – 3:00 pm, FREE.
Kids Zombieland – UFC Astoria, 34-5 Steinway St.
Zombie fun  just for kids! Come out and get spooked.
9:00 – 11:00 am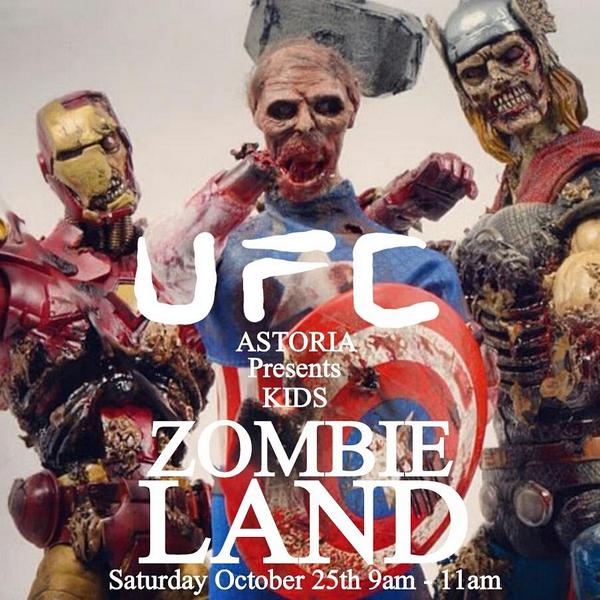 Sunday, October 26th
Waltz-Astoria's Halloween Social
Wednesday, October 29th
Actoria Halloween Launch Party – The Astor Room,  34-12 36th street
THE OFFICIAL GIVE ME ASTORIA HALLOWEEN PARTY! We've teamed up with Kaufman-Astoria Studios and The Astor Room to kick off  this event. Come by in your best 1920's look, and start your Halloweekend early!
Thursday, October 30th  
Rocky Horror Picture Show Costume Party – The Sparrow Tavern,  24-01 29th Street
Get ready to Time Warp – The Sparrow Tavern  is holding a showing of the costume classic, The Rocky Horror Picture Show. There'll be drink specials going all night – the movie starts promptly at midnight!
11:00 pm
Friday, October 31st
Community Trick or Treat – Astoria Heights Playground, 30th Road between 45th and 46th Streets, Astoria
Trick or treating fun for your kids, without going door to door! There will be lots of different stations, including family pictures, and a costume contest!
6:00 – 8:00 pm, FREE.
Camilo's Fear Garden – Studio Square, 35-37 36th Street
DJ Camilo, DJ New Era and more will be -spinning all night – if costumes, music, drinking and dancing is your thing, this is definitely one of the best Astoria spots to hit up on Halloween  night.
Doors at 7 pm, $15-$50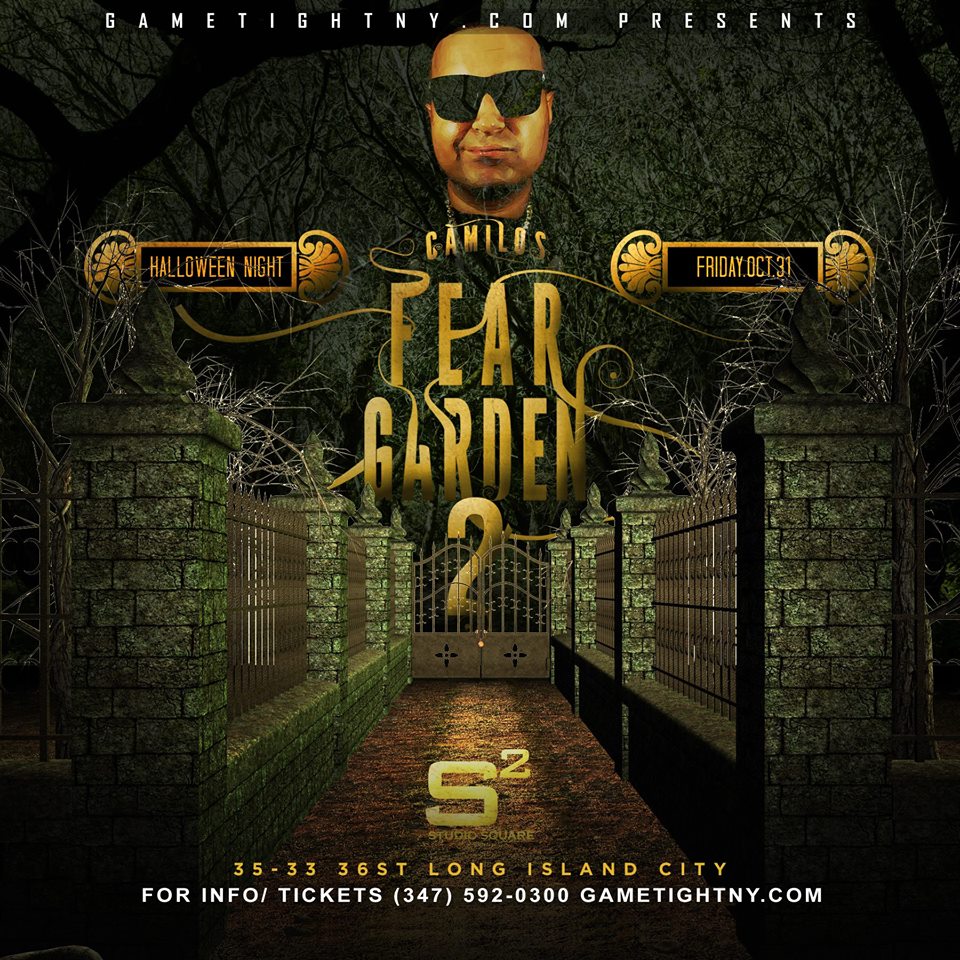 VITE Vinosteria – 31-05 34th street
Vite is having their first ever Halloween  party, featuring DJ Flex spinning until 4 am. Get this – they'll be having a Maialino – a full, roasted pig.
Halloween Disco – Singlecut Beersmiths, 19-33 37th Street, Astoria
The brewery is having their first ever Halloween Disco! The Haunted Brewery will have will have local psychopaths Disco Dementia & Young Frankenstein spinning the spookiest and scariest disco records all night. There will also be a Costume Contest with generous drink prizes!
Costume Party – The Irish Rover, 37-18 28th Avenue, Astoria
Best three costumes at this party win a $50 bar tab. Music all night by DJ Rockin' Rick.
Rocky McBride's, 27-01 23rd Avenue, Astoria
Insane Asylum – Sweet Spot, 22-72 31st Street, Astoria
Sweet Spot is running their party for two nights –Friday and Saturday! They're running a costume contest on Friday – the winner gets $500 for first place, and cash and prizes for 2nd and 3rd place. $4 drafts and $5 all frozen drinks. Bottle specials and packages starting at $150 both nights.
Quiet Clubbing – Bohemian Hall, 29-19 24th Avenue
Another Quiet Clubbing event- the past few have been super successful. Grab your tickets here, and get ready to dance to the music in your head – headphones, that is.
10:00 pm
William Hallet – Nightman Cometh Halloween Party. 36-10-30th Avenue, Astoria
Celebrate Halloween the only way how, according to William Hallet – It's Always Sunny in Philadelphia style. Dress as your favorite Sunny character, or not and come enjoy wine in a can, spaghetti in a bag, riot punch and Brockman beer.
Prizes for best and worse costume.