By sonia Posted: July 14, 2014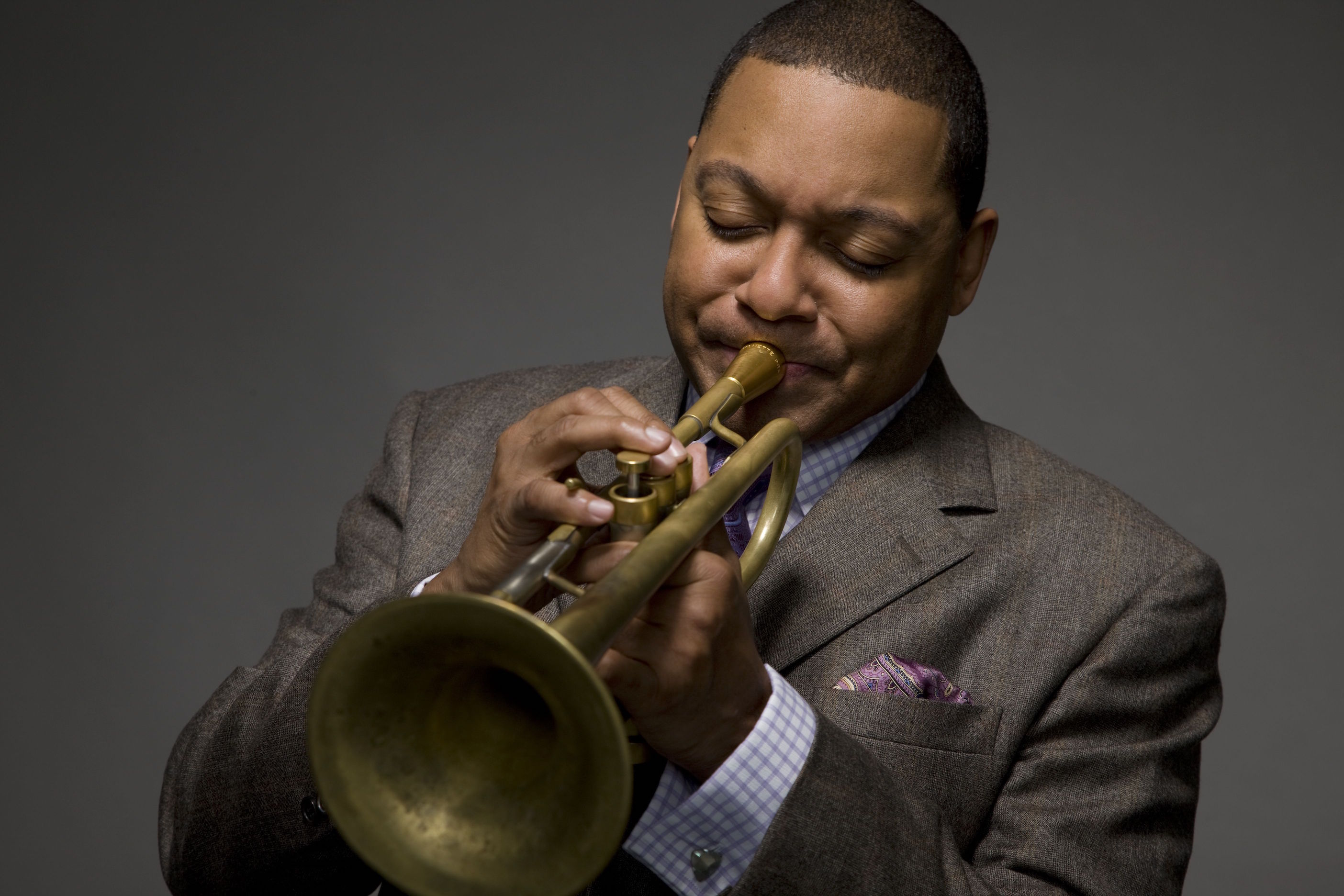 We have some awesome local events going on nearly every day this week, check it out:
There's some really awesome free events going on this week – especially if you're into watching live music!
Tuesday:
SUMMERSTAGE PRESENTS ISMAEL MIRANDA / REBEL TUMBAO / JOE CLAUSSELL (SACRED RHYTHM MUSIC)
Ismael Miranda aka "El niño bonito de la Salsa" (The pretty boy of Salsa) always wanted to be a musician, and by age 11 had already formed two groups, "The 4J's and Little Junior" and "The Class Mates".  He sang and played conga for the group and they were good enough to appear on Jerry Lewis' Muscular Dystrophy Telethon. Miranda also grew up and played in his first bands with Jazz percussionist Orlando "Q" Rodríguez and piano player Mark Diamond. In 1967, when Miranda was 17 years old, he made his recording debut and made such an impression on bandleader Larry Harlow, that he was hired as Larry's lead singer. He later joined the Fania All Stars and went with this band on tour to Europe, Asia and Latin America. In 1973, he formed his own band called "Orquesta Revelación" and recorded "Así se compone un son" under the Fania record label. With this song, Miranda entered the new salsa craze which was sweeping the nation and was then baptized as "El Niño Bonito de la Salsa" ( 'The Pretty Boy of Salsa").  He went on to launch his own record label "IM Records" and continues to perform nationally to this day.
Wednesday:
SUMMERSTAGE PRESENTS J HOLIDAY / JON B PRESENTED IN ASSOCIATION WITH WBLS
This is a FREE show. 
Artist Website: http://www.kingjholiday.com/
Laid-back Washington, D.C.-based R&B vocalist J. Holiday brings an unexpected edge to R&B music. He bears a street sensibility and bravado normally reserved for hip-hop but remains inspired by groups such as Boyz II Men and Jodeci. His first release, the hit single "Be with Me" was the prelude to the full-length debut album, Back of My Lac' . The album became a major success due to singles like "Bed" and "Suffocate," both of which topped the Hot R&B/Hip-Hop Songs chart. Holiday's second album, the more romantic Round 2, shows audiences a softer side with tracks that are reminiscent of early 70's soul.
Jon B is an accomplished musician, noted songwriter and producer who combined 1970s Soul with Hip-Hop influences in his debut album, Bonafide. A soulful album that highlighted his dulcet tenor, it earned him both critical and commercial success, especially with the GRAMMY nominated song "Someone to Love" featuring Babyface. Jon B's success continued with his platinum album Cool Relax, fueled by the success of "They Don't Know," which topped the R&B charts. In the album Stronger Everyday, Jon experimented with sounds and textures to accompany his vocals that gave his music a deeper, mature vibe. Hopeless Romantic,showcased his songwriting skills, featuring the single "Ooh So Sexy" with Paul Wall. In 2011, Jon B released Comfortable Swagg, which celebrates his journey as a family man.
Thursday:
SUMMERSTAGE PRESENTS MOBB DEEP IN ASSOCIATION WITH LYRICIST LOUNGE
This is a FREE show. 
Website: https://myspace.com/mobbdeep
One of the most prolific and original groups in hip hop, the infamous Mobb Deep are still a very active force in today's music industry with twenty years of experience. The group has appeared on records that have sold over 40 million copies. Hailing from the Queensbridge neighborhood of NYC, the duo has been responsible for delivering some of the most popular and forever current anthems in rap music.  Tracks like "Survival Of The Fittest" "Shook Ones Part II" and "Quiet Storm RMX" have remained significant and still move crowds from NY to Tokyo. Mobb Deep's ability to perfectly describe their gritty surroundings and lifestyle always made them a first choice for music writers and critics across the board. Mobb Deep have graduated to the role of cult group; today, they are followed by a new wave of cutting edge music listeners, as well as their original core foundation of hip hop aficionados.
Friday:
Queens Council on the Arts' 3rd Space Brings Emerging Artists Together
On Friday, July 18th, Queens Council on the Arts' 3rd Space is proud to present Amy Wu and the launch of QNSMADE, a web-based project that celebrates the stories of Queens through a series of portraits and interviews. QNSMADE features artists, makers, and doers who were either born and raised in Queens or live in Queens now.
Join us for an inside look at the journey behind creating the site that will officially launch this summer and meet some of the artists featured on QNSMADE. See some fresh new portraits by Jaina Teeluck before they hit the web and hear live performances by Queens-based rapper Your Boy for Life& poet Audrey Dimola.
Friday, July 18 from 7pm – 9pm
Queens Council on the Arts
37-11 35th Ave, Entrance on 37th Street
Astoria, NY 11101
Admission $5.
RSVP here:
Refreshments will be provided by Anthem Craft Soda, with Taiwanese comfort food by Outer Borough, and snow cream by Snowdays.
ABOUT:
QNSMADE is a web-based project for interviews, highlighting individuals of Queens and the interesting stuff they are doing, photography, inspired by Humans of New York, a segment called Humans of Queens to put real faces to the many neighborhoods of Queens (all 30 of them), and a resources page, which will be a collection of Queens vendors, manufacturers, and businesses.
3rd Space at the Queens Council on the Arts is a series of monthly programs that invites local artists to host events to build strong and vibrant artist networks and to creatively lead the continuing transformation of the borough's cultural economy. Questions about this event or other 3rd Space programs? We want to hear from you! Contact us at [email protected]
Sunday:
SUMMERSTAGE PRESENTS QUEENS FAMILY DAY: THE JAZZ AT LINCOLN CENTER ORCHESTRA WITH WYNTON MARSALIS / RASHIDA BUMBRAY / MICHAEL MOSSMAN & COPLAND JAZZ
This is a FREE show. 
In association with Kupferberg Center for the Arts at Queens College
SummerStage Kids presented by Disney presents Queens Family Day, a day dedicated to engaging young audiences and their families through thrilling performances! Families will also have the opportunity to participate in interactive music & dance workshops + face painting and more!
Website: http://www.jalc.org/
The Jazz at Lincoln Center Orchestra with Wynton Marsalis (JLCO), comprising 15 of the finest jazz soloists and ensemble players today, has been the Jazz at Lincoln Center resident orchestra since 1988. Featured in all aspects of Jazz at Lincoln Center's programming, this remarkably versatile orchestra performs and leads educational events in New York, across the U.S. and around the globe; in concert halls; dance venues; jazz clubs; public parks; and with symphony orchestras; ballet troupes; local students; and an ever-expanding roster of guest artists. Education is a major part of Jazz at Lincoln Center's mission; its educational activities are coordinated with concert and Jazz at Lincoln Center Orchestra tour programming. Jazz at Lincoln Center educational programs reaches over 110,000 students, teachers and general audience members.
Rashida Bumbray is a choreographer and curator. Her choreographic practice combines a nuanced relationship with dance, visual art and music in the interest of creating and presenting work that interrogates society and instigates healing. While Bumbray's primary dance forms are tap dance and ring shout, she has studied with international dance masters of various forms in Brazil, The Gambia, and London. Bumbray collaborates often with Dance Diaspora Collective—a group of artists and cultural workers—who bring their individual politics and histories to the dance. She earned a BA in African American Studies and Theater & Dance from Oberlin College where she studied Jazz, Blues and Afro dance forms with Professor Adenike Sharpley and collaborated with Oberlin Jazz Ensemble under the direction of Wendell Logan. Bumbray also received an MA in Africana Studies at New York University.  Bumbray is a 2014 recipient of the Harlem Stage Fund for New Work. Her performance Run Mary Run during Jason & Alicia Moran's BLEED at the Whitney Museum of American Art was listed in Best Concerts of 2012 by Ben Ratliff, New York Times. She is the guest curator at Creative Time for the project Funk, God, Jazz & Medicine: Black Radical Brooklyn—a series of community based artist commissions—to be presented in collaboration with Weeksville Heritage Center (Fall 2014).
Michael Philip Mossman has been active on the international scene since the age of 17, and has recorded with his own groups and with a virtual "who's who" of the music industry. Michael was nominated for a 2013 Grammy Award for "Best Instrumental Arrangement" for his "Afro-Latin Ellington Suite." Michael has composed and arranged music for the films "Bossa Nova" and "Chico and Rita," which was nominated for an Academy Award in 2012. His ballet"Beneath the Mask" was performed by Jon Faddis and the Chicago Jazz Orchestra with the Deeply Rooted Dance Company (choreographed by Mayte Vicens.) His ballet, La Cova do Rey Cintolo was premiered in 2010 in Mondoñedo, Spain. Mr. Mossman has composed and arranged scores for the Philadelphia Orchestra, the Louisiana Philharmonic, the Tri-Cities Symphony, Joe Henderson's Grammy winning Big Band album, the Carnegie Hall Jazz Orchestra, the Count Basie Orchestra, The Charles Mingus Orchestra, Tito Puente, Mario Bauza, Slide Hampton and the Jazz Masters Orchestra, Paquito D'Rivera and Ray Barretto's New World Spirit. Michael, a Yamaha Artist, is currently Professor and Director of Jazz Studies at the Aaron Copland School of Music at Queens College in New York City.
Keep up with all of Astoria's local events by checking out our calendar, and submit your events!