Shade Bar Organic Spa and Salon, An Astoria Girl's Best Friend
By sonia Posted: May 28, 2014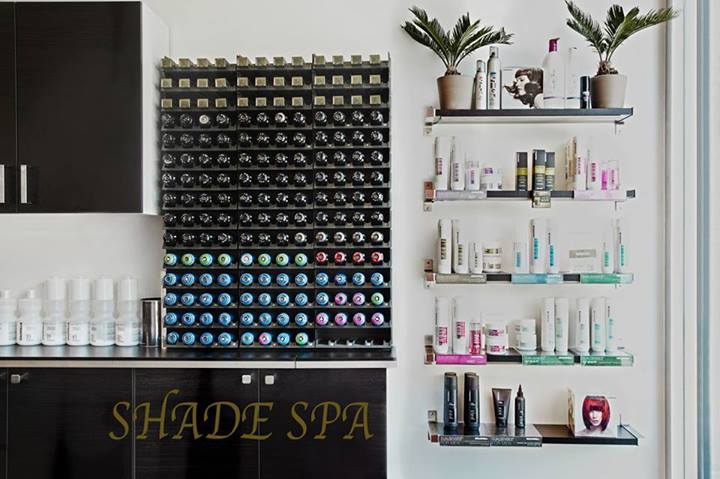 5 years ago, Shade Bar Organic Spa and Salon opened in Astoria, and 2 years ago Juan Herrera took over and made it one of the best salons in New York City. Now, it's not just us that thinks so. To name a few of the salons accomplishments they've won best tanning salon in New York City four years in a row, CBS named them one of the top five tanning salons, and they're the FIRST eve high-end salon outside of Manhattan to be featured in Allure magazine.
Juan, who has been a commercial pilot for 15 years, tells us the transition to owning a spa was completely natural. "My family is from Colombia, and they have always worked with spas and salons. They own salons in Miami and New Jersey. This is what I grew up with, and what I know." Originally, Shade was just a spa, but Juan added in the the hair salon, and most recently a nail bar – outfitted with the entire Marc Jacobs nail polish line.
So, let's talk Brazilian waxes (that's a good transition, right?). Shade Bar is seriously famous for the Brazilian waxes. They don't discriminate – men and women both pay the same price of just $45 for a complete Brazilian wax. What sets them apart is the wax they use – hard wax straight from Colombia. The wax, unlike traditional soft waxes used with muslin strips, pulls hairs from the root effortlessly, leaving you with smooth skin, but also without ingrown hairs or irritation. Juan says everything he uses is from Colombia, and tells us, "In Colombia, beauty is a big focus. They have the best waxes, and the best products for achieving beauty – the kind of products you can't find here."
The salon and spa covers nearly all services you could want – it's like a beauty heaven. To name just a few, they do facials, massages, body scrubs, spray tans, waxing, hair cuts and color. Their technicians are certified and extremely experienced – their full time Chief of Salon formerly worked at the Plaza hotel.
One of Shade's hair transformations
The entire experience at Shade Bar is a thing of beauty. The space is kept spotless, and the decor is bright and inviting. The staff is friendly, accommodating, and seriously knows their stuff. Especially in terms of waxing, salon experiences can sometimes feel intimidating and daunting, but the staff at Shade Bar puts you at complete ease. There's no surprises – you won't go in asking for two inches off your haircut and leave with a pixie. The staff works with you to achieve the exact idea of beauty that you want. It's a great place to check out!
If you want to check out Shade Bar – keep an eye out! We've got FIVE free tanning and Brazilian wax packages to give away! You can also keep up with them on Facebook, or check out their website to see all they have to offer.
Shade Bar Organic Spa and Salon is located at 36-05 Ditmars Blvd, Astoria, New York 11105.