Want to be the first to sign up for The Sparrow Film Project? Here's your chance!
By sonia Posted: March 30, 2014
We just learned that for the first time EVER, the Sparrow Film Project is opening up online pre-registration!
Pre-registration will be open from now until Saturday night at 11:59pm. Teams that signup online will receive their assignment by email on Monday April 7th. The fee for signing up will be $25 online via Paypal or $20 in person at Sparrow next Sunday night.
So grab your teams, grab your cameras and go go go! There's less than a week to sign up!
Sign up is here, and the guidelines for film makers are here.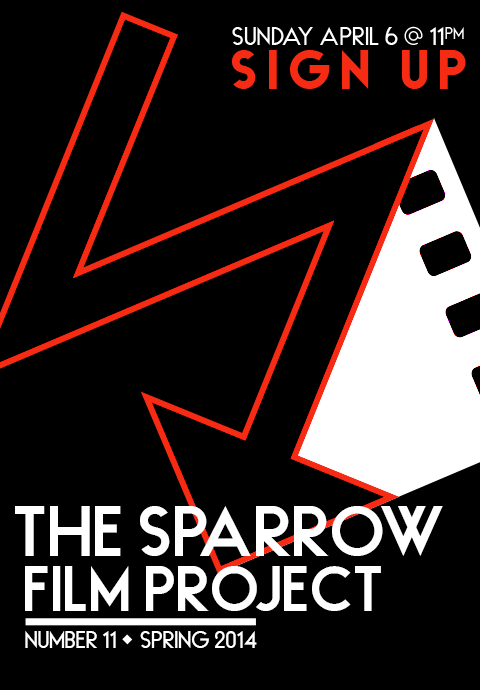 Good luck!