The 31 Best Restaurants of 2023 in Astoria
By James Delgenio Posted: November 16, 2023
In Astoria, you'll find everything from Greek and Mexican food to sushi, pizza, Australian to Croatian where you can casually enjoy cuisine from all corners of the world. The next time you're looking for the best food in the area, this guide will point you in the right direction. So, without further ado, here's a list of the 31 best restaurant places to eat in 2023, in no particular order.
Ovelia (Greek)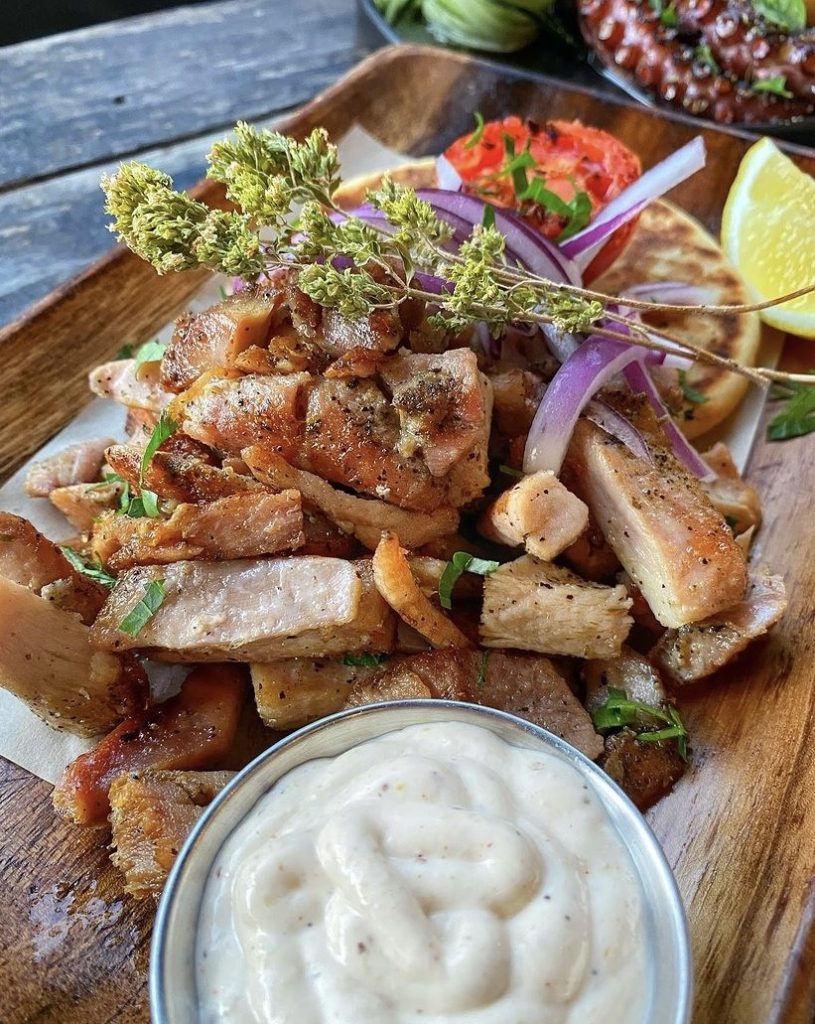 Located on trendy 30th Avenue a few blocks from the subway, Ovelia offers a chic atmosphere where you can enjoy your favorite Greek foods. Start with a small plate or two, like the sesame crusted feta cubes, zucchini fries, or the sample platter with tzatziki, kafteri, hummus, and melitzanosalata. For a unique entrée, get the Greek coffee skirt steak; it's is masterfully made, full of flavor, and goes well with Greek coffee ice cream for dessert.
34-01 30th Ave. / 718.721.7217 / ovelianyc.com / Yelp: 4.0
---
Disco Sushi (Japanese)
This modern spot is designed to have a party atmosphere with a live DJ playing tunes while you enjoy your favorite roll and a drink. Hand-painted murals and clever lighting give the restaurant a sleek yet laid back feeling, and creative hand-made cocktails with Japanese spirits pair perfectly with those delicious sushi rolls. Try out a fan favorite: the spicy salmon roll with spicy mayonnaise topped with sun-dried tomatoes.
41-17 Broadway / 347.396.5750 / sushibybou.com / Yelp: 4.0
---
Drinkology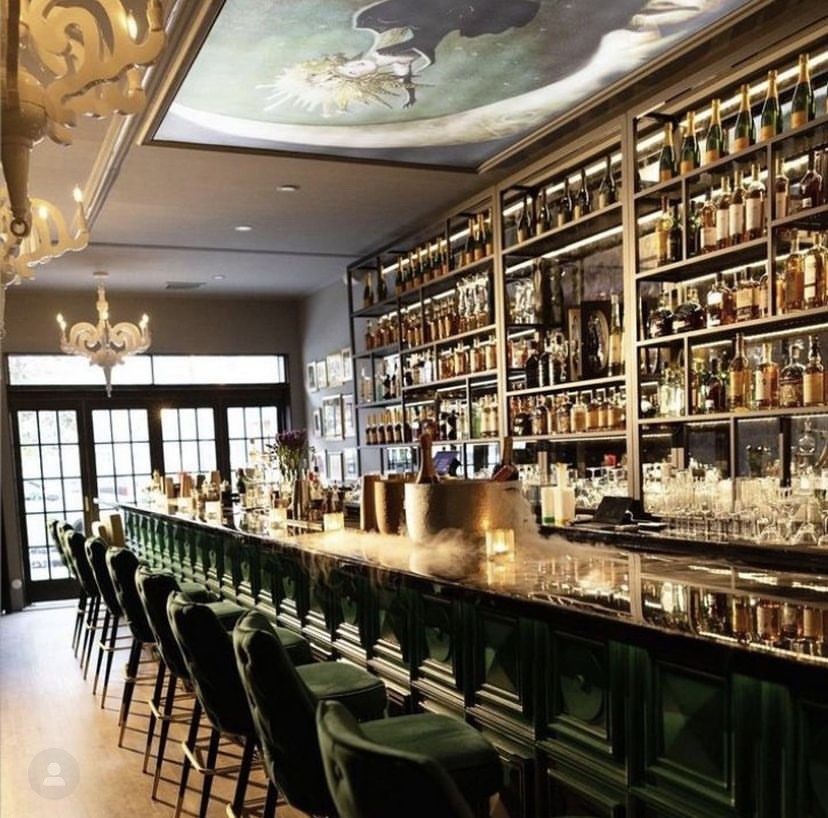 With a name like Drinkology, your first thought might not be to head there for dinner, but this cocktail bar serves up excellent food in addition to its many drink options. Tasty grilled flatbreads, sandwiches, and burgers fill out the menu. For a main dish, try the saffron seafood risotto or the homemade gnocchi. And, of course, add a fun signature cocktail to your meal like a Josephine Noir, featuring vodka, bubble gum, lime juice, blackberry syrup, and coconut powder.
43-04 34th Ave. / 917.396.4144 / drinkologynyc.com / Yelp: 5.0
---
Ruta Oaxaca (Mexican)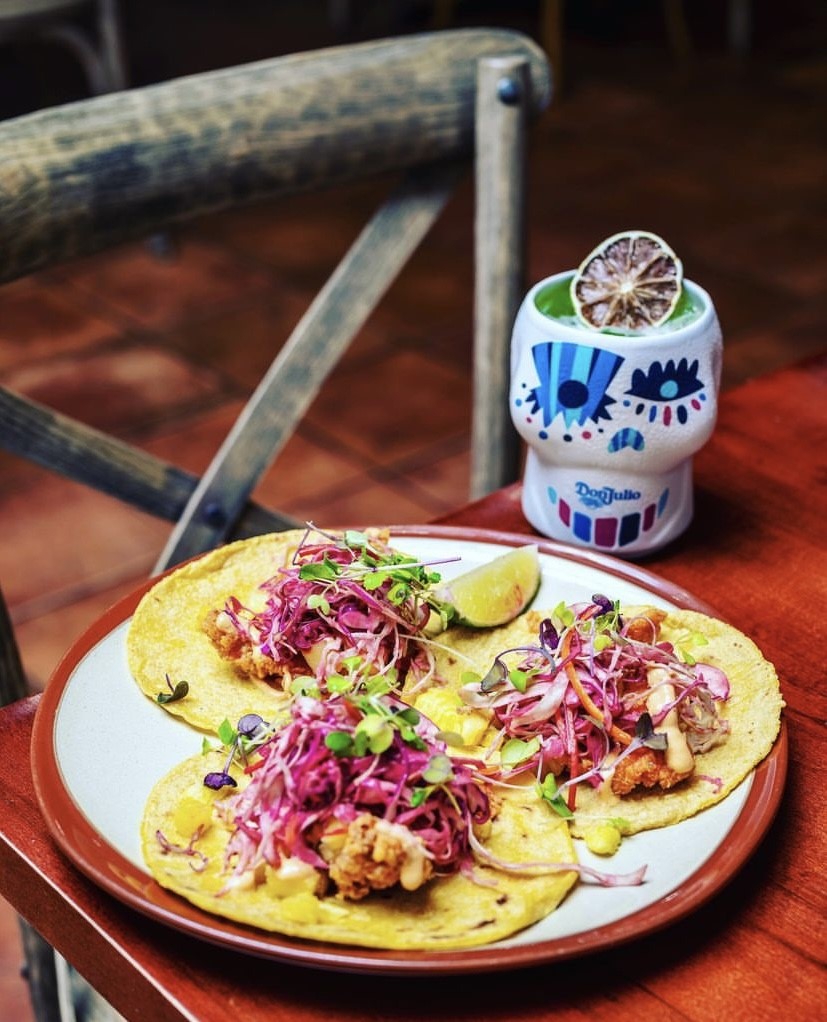 Ruta Oaxaca translates to "the road to Oaxaca," a culturally vibrant and historic part of Mexico with unique cuisine. Ruta Oaxaca was founded in 2021 by two sets of brothers and now has several locations, including the Astoria restaurant on Broadway. Their corn tortillas are handmade daily, and their taco Tuesday special is not to be missed. For your main course, try the steak Oaxaqueno: NY strip steak with mole coloradito, melted cheese, sweet plantains, nopales salad, queso fresco, and cilantro. Ruta Oaxaca also serves more than 100 types of tequila and over 50 mezcals. In addition, this restaurant features daily brunch from 12 to 4pm.
35-03 Broadway / 929.590.5695 / rutaoaxacamex.com / Yelp: 4.5
---
Café Turkiye (Turkish)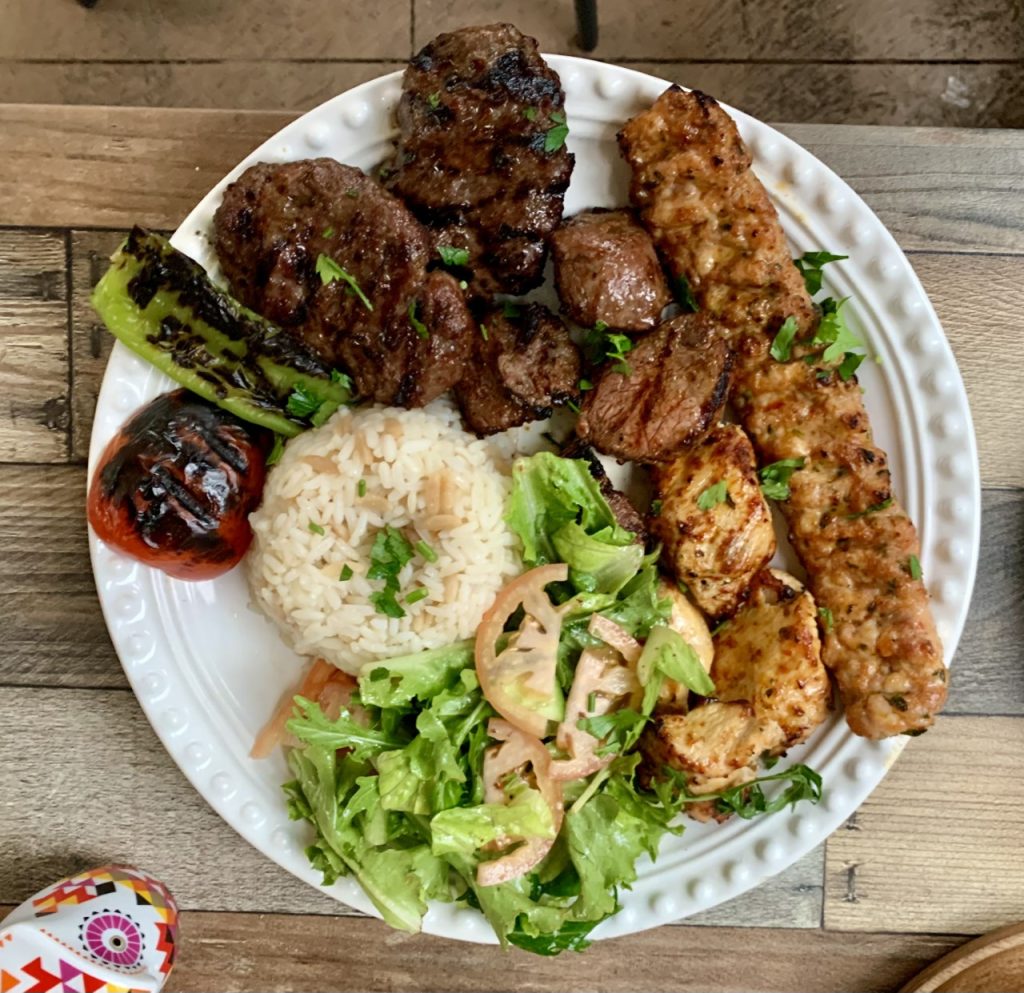 This family-owned Turkish restaurant is conveniently located near the intersection of Broadway and Steinway. The interior is much bigger than it looks from the street with a large room in the back designed to both let the sunlight in and stay warm in the winter. Order the mezze sample platter as an appetizer. It includes baba ganoush, hummus, ezme, haydari, tabuleh and patlican soslu with homemade bread for dipping. Next, try the mixed grill: chicken Adana, chicken kebab, kofte, and lamb kebab served with a thin flatbread and a choice of two sides. Don't forget a kemal pasa or two for dessert.
37-05 Broadway / 718.777.0200 / café-turkiye.square.site / Yelp: 4.5
---
Victory Garden (Greek)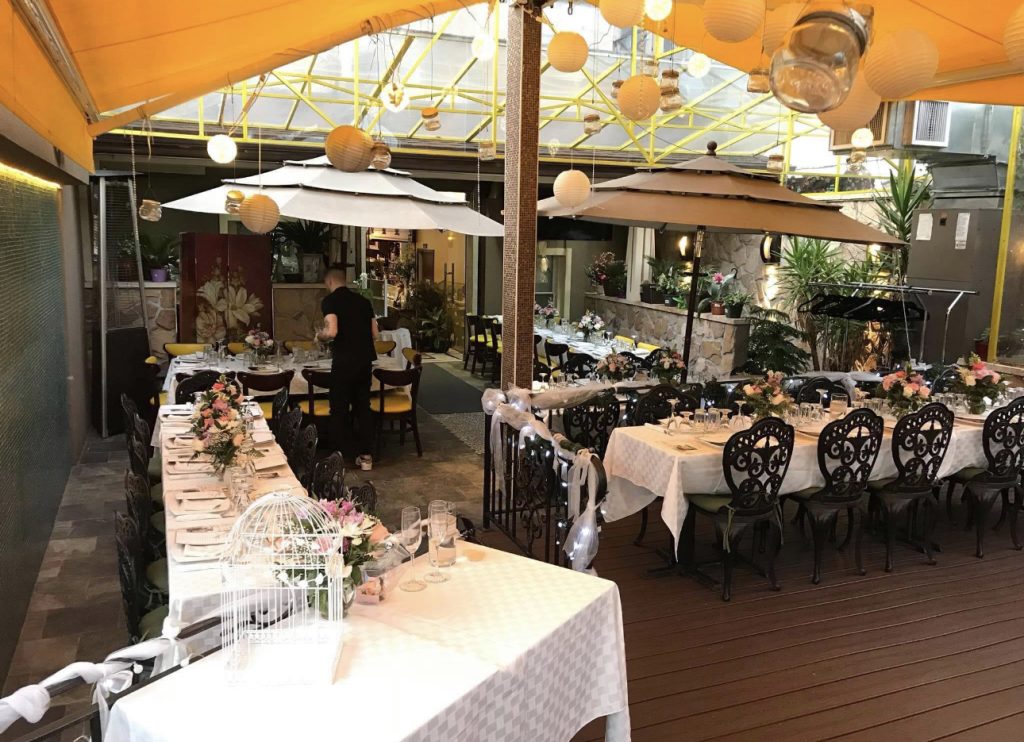 Originally a bakery that started doing business in 1968, Victory Garden added on a full restaurant in 2012 to become what it is today. The result of this clever combination is a Greek Mediterranean spot that serves up fabulous baked goods along with killer cuisine. A popular choice is the pastitsio, or Greek lasagna. Victory Garden also features daily brunch, in which case order the tsoureki, the Hellenic version of French toast with bacon, eggs, ham, and fresh fruit.
21-69 Steinway St. / 718.274.2087 / victorysweetshop.com / Yelp: 4.0
---
Watawa Sushi (Japanese)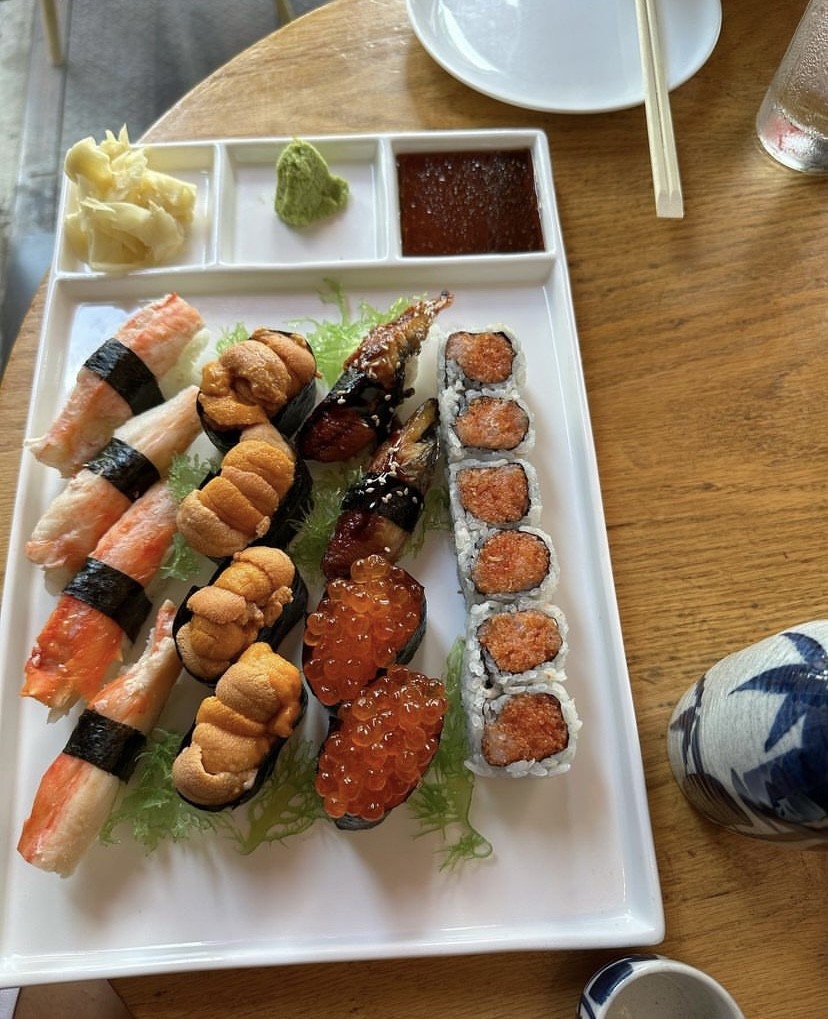 While Ditmars may have many food options, Watawa stands out as the go-to sushi restaurant in the area. Located a short walk from the Ditmars Boulevard subway stop, Watawa is a great choice for some fresh fish. Take a date and split an entrée like the sushi for two, or try a sweetheart roll, which features shrimp tempura topped with eel and avocado. The combined atmosphere and sushi choices make for a solid pick for your night out.
33-10 Ditmars Blvd. / 718.545.9596 / Yelp: 4.0
---
Don Chingri (Thai)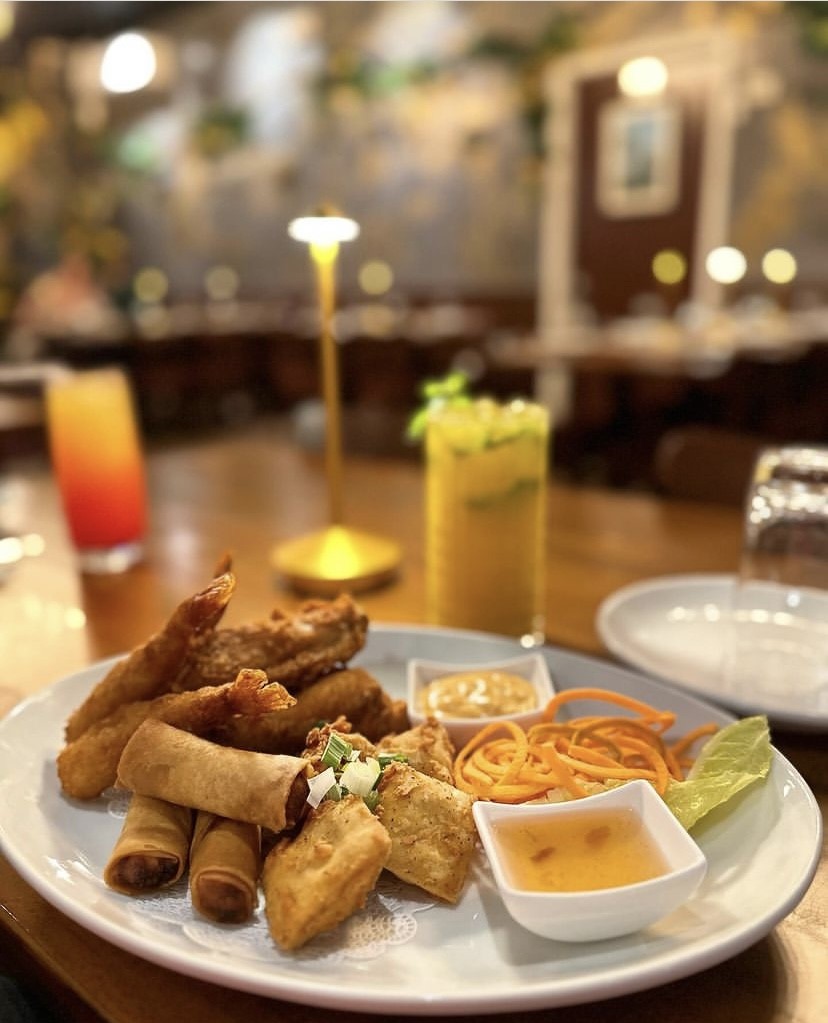 Boasting traditional Thai cuisine, Don Chingri offers an upscale dining experience on Steinway. If you can't decide which appetizer to begin your meal with, try the sampler which features four favorites: fried chicken wings, shrimp tempura, spring rolls, and fried tofu. Don Chingri is open seven days a week and also takes reservations if you want to make sure to secure a table for you and your guests.
30-78 Steinway St, / 716.902.3430 / Yelp: 4.0
---
Trestle (American)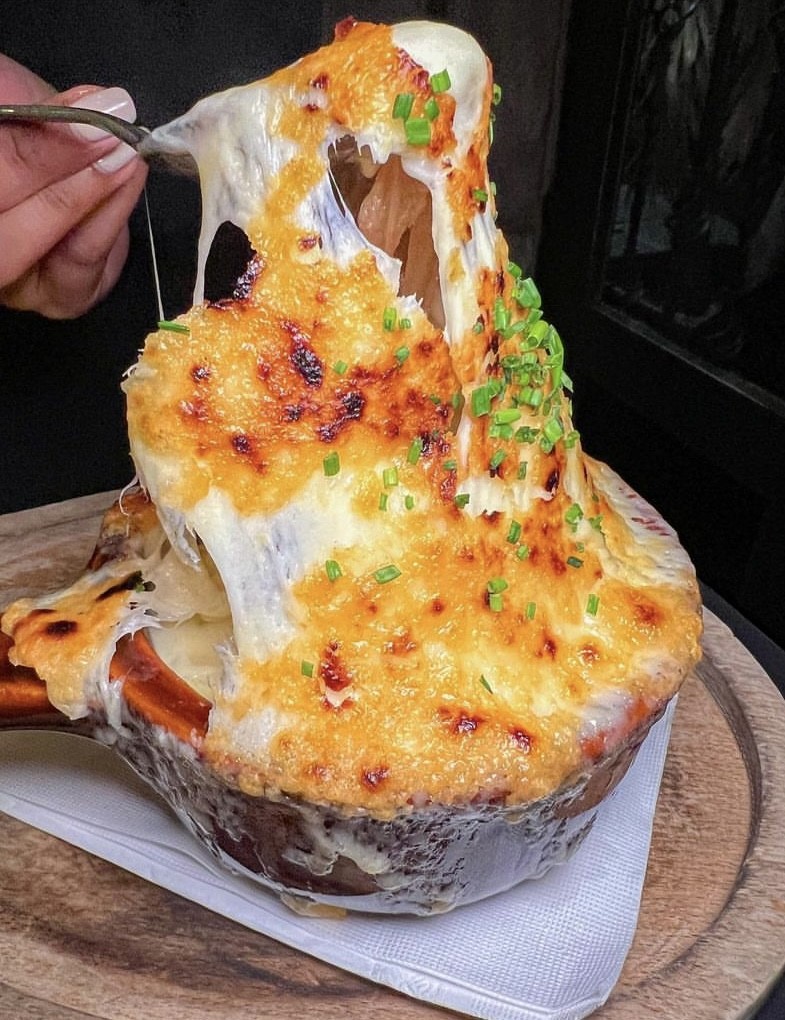 If you weren't aware, a trestle is a horizontal beam used for support and is commonly found under a bridge. Opened seven years ago, Trestle has taken its construction theme to the next level. The ceiling looks like a bridge. The cobblestone floor is reminiscent of downtown Manhattan. The bathrooms are decorated with subway tiles, and you'll even hear recorded announcements from the MTA while you do your business. According to owner Joey Brown, the chicken pot pie, shepherd's pie, and French onion soup are top notch must-try dishes.
34-02 Broadway / 347.808.0290 / trestleastoria.com / Yelp: 4.5
---
Off the Hook Raw Bar (Seafood)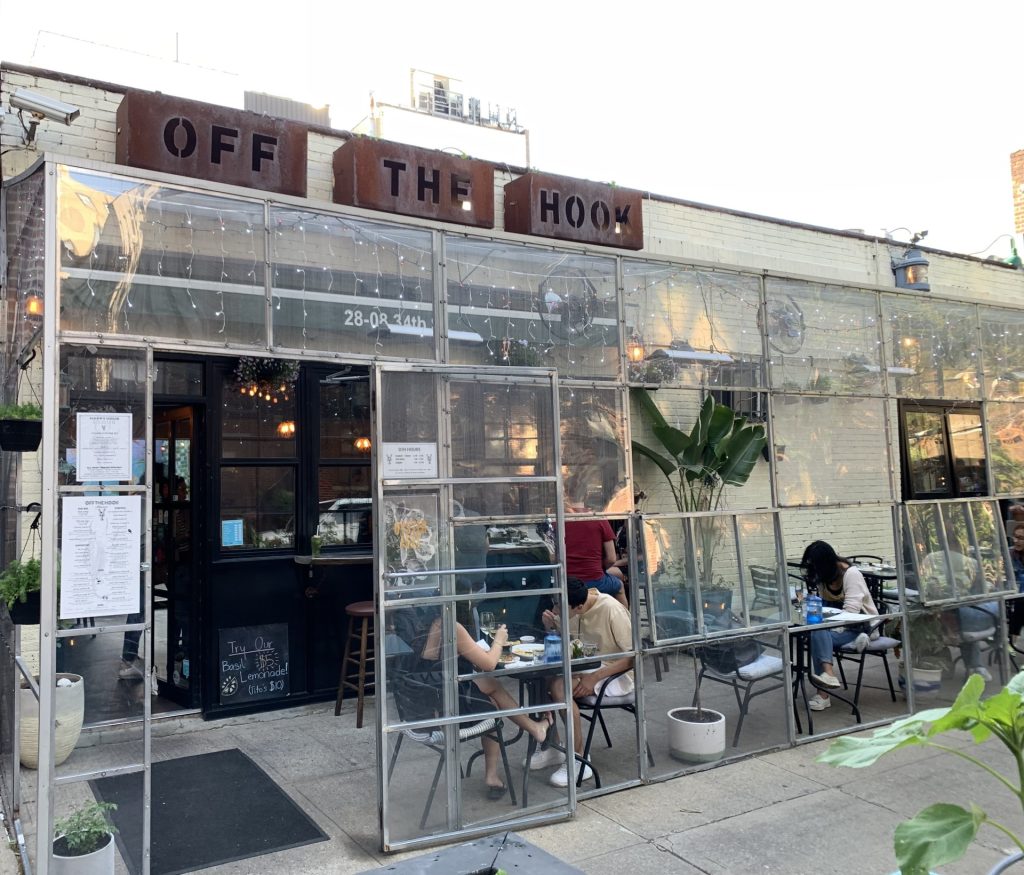 Designed to feel like you're at the beach, Off the Hook Raw Bar is a great place to grab a delicious plate of seafood and a cocktail on a sunny day. Try their lobster rolls made with meat that's been pulled in-house. In fact, nothing served at the restaurant is frozen, so you'll get fresh seafood every time. Off the Hook Raw Bar just celebrated their ten-year anniversary by bringing back Oysterfest, which is held twice a year and offers steep discounts on oysters and drinks.
28-08 34th St. / 718.721.2112 / offthehookrawbargrill.com / Yelp: 4.0
---
Psari Seafood Restaurant and Bar (Greek)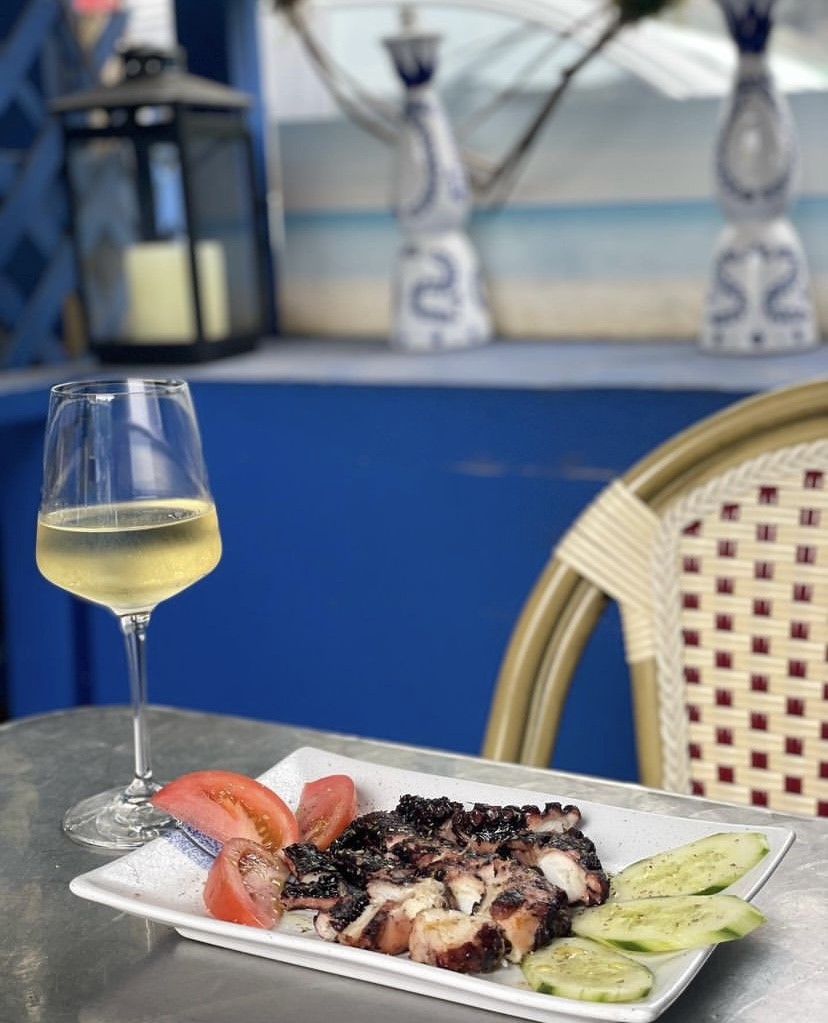 This Greek-style seafood restaurant is a great place for date night, a large family gathering, or just an evening chilling at the bar. For starters, ask for the grilled octopus and a plate of saganaki, a warm, melty cheese that's fired right at your table. For your entree, you can't go wrong with the Greek combo, which features crab legs, lobster tail, stuffed shrimp, and baked clams. Their homemade red or white sangria goes wonderfully with anything on the menu.
32-10 36th Ave. / 718.786.6015 / psari-restaurant.com / Yelp: 4.0
---
Tantra (Latin)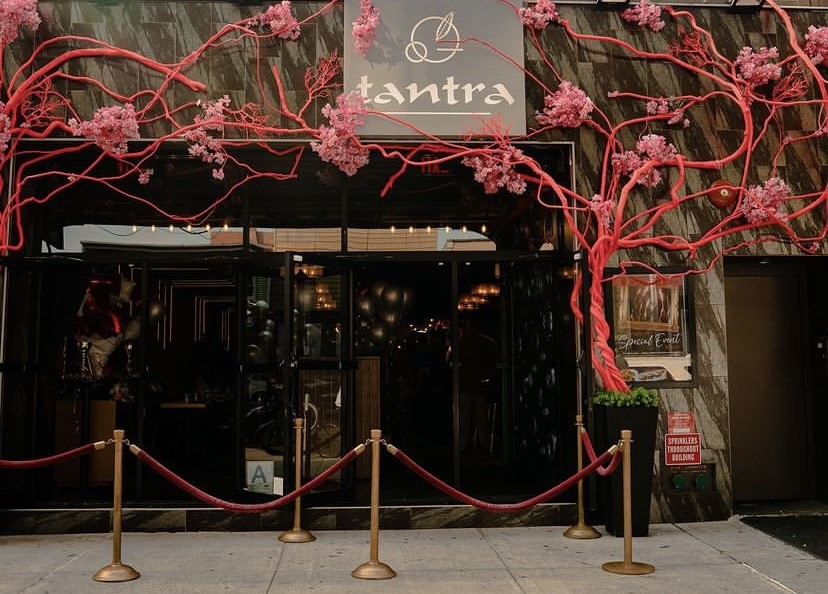 While music, drinks, and hookah might be the first things that come to mind when thinking about this chic club, Tantra has excellent food as well. Tantra even hosts a brunch with unlimited mimosas. Open until 4 AM on Fridays and Saturdays, Tantra is a stone's throw away from the 36th Ave. subway stop and worth going to for the trendy vibes and tasty menu.
35-50 31st St. / 718.937.4574 / tantraloungenyc.com / Yelp: 3.0
---
Nino's AQ (Italian)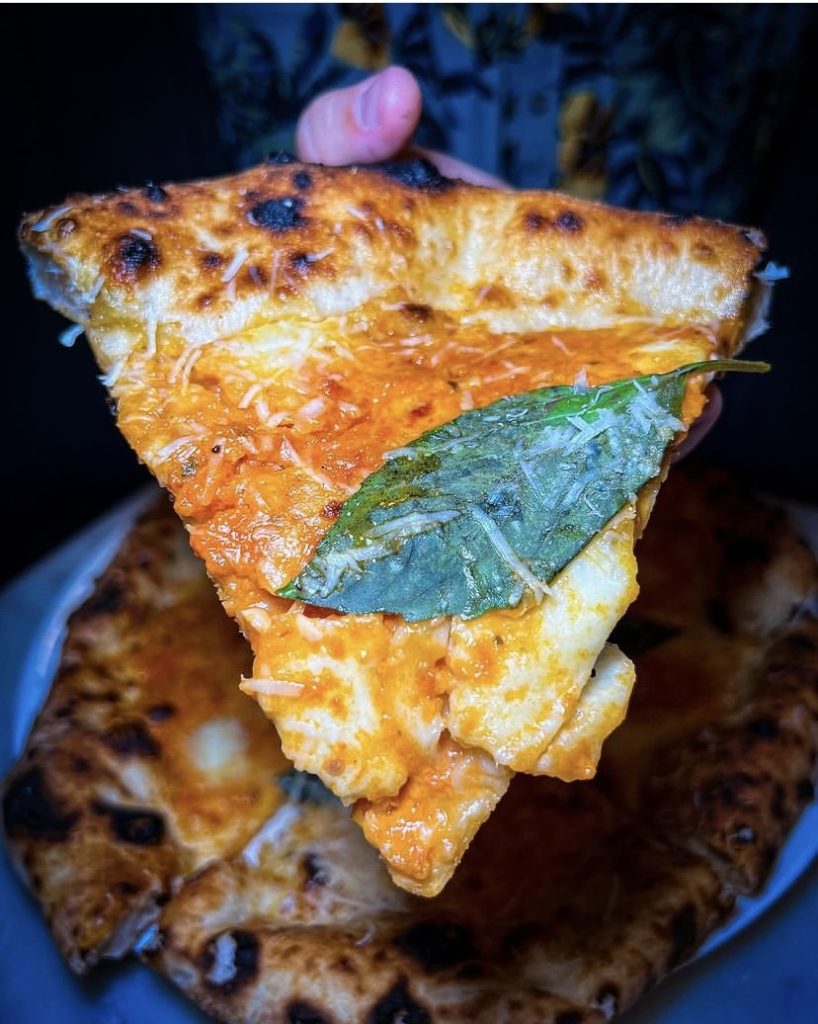 For a classy night out and some mouthwatering Italian food, be sure to plan an evening at Nino's AQ. With his handmade pastas (and even some gluten-free options), Chef Franco Vendome will wow you and your companions. Whether you are trying a classic like the Margherita pizza or looking for something more fiery like the spicy rigatoni vodka, Nino's AQ has you covered. They can also help you host your next private event with an excellent family style menu that is sure to impress your guests.
35-01 Ditmars Blvd. / 718.777.0010 / ninosaq.com / Yelp: 4.0
---
The Thirsty Koala (Australian)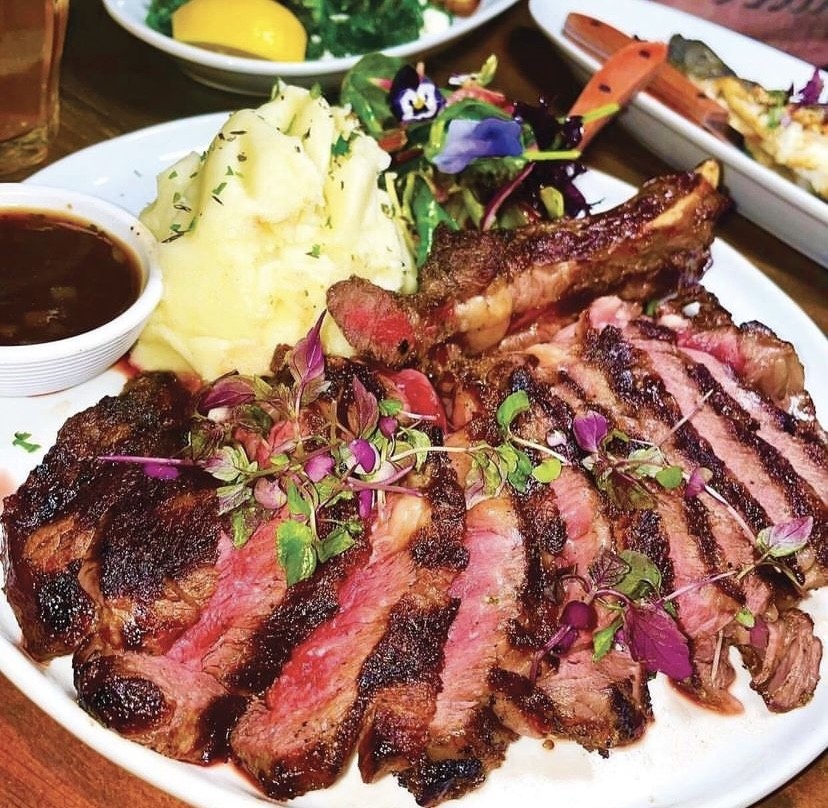 Get ready to be transported to a land down under at the Thirsty Koala, whose Instagram notes that they were voted the best Australian food in all of New York City. The inside walls feature hand painted murals of the seaside that give off a relaxing feeling, and the restaurant practices sustainable and humane sourcing for its cuisine. The lamb lollies are a local favorite, but plenty of vegetarian options are available as well, like the golden salad, a mix of kale, beets, apples, red onions, goat cheese, pepitas, and champagne vinaigrette. The Thirsty Koala also serves brunch on Saturday and Sunday from 11am to 2:45pm.
35-12 Ditmars Blvd. / 718.626.5430 / thethristykoala.com / Yelp: 4.5
---
Trattoria L'incontro (Italian)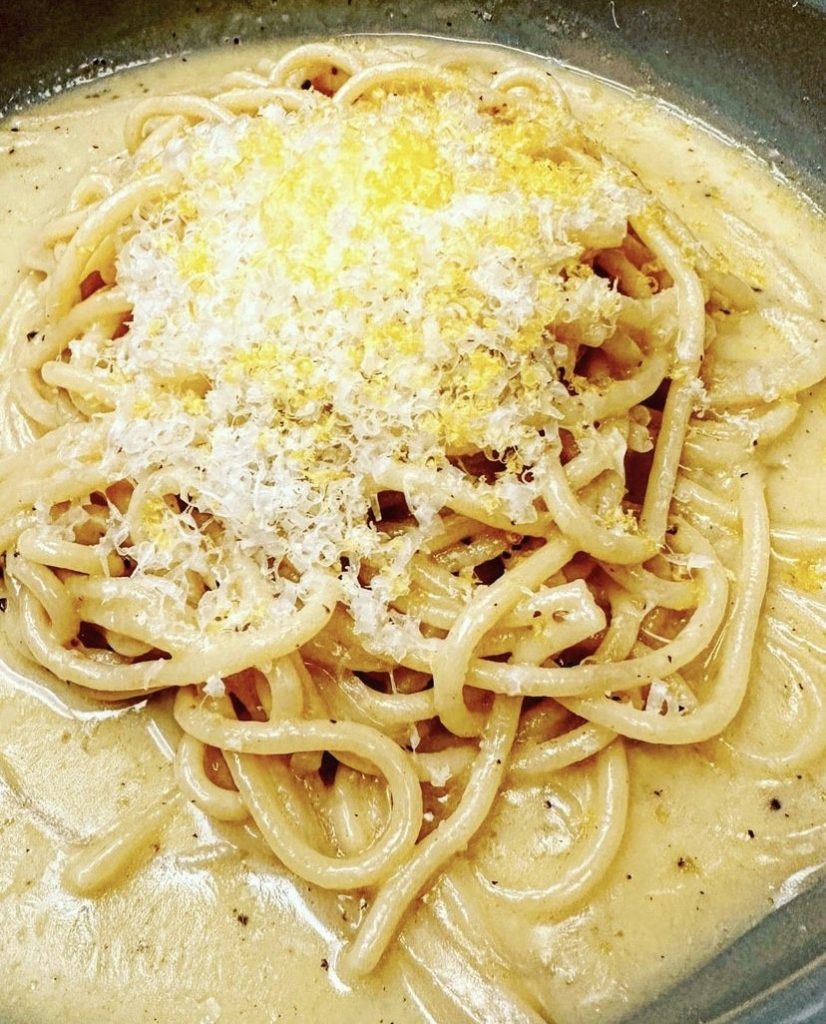 A staple of the neighborhood for almost 25 years, Trattoria L'incontro has stood the test of time. Hailing from Italy, Chef Rocco Sacramone mixes the old and the new to create a tasty and flavorful menu for his patrons. Pasta lovers can enjoy dishes like bucatini cacio e pepe while those who prefer meat can try a meal like costata corta, which features braised short ribs over polenta. With other options ranging from fish to pizza, everyone is sure to enjoy a night out at Trattoria L'incontro.
21-76 31st St. / 718.721.3532 / trattorialincontro.com / Yelp: 4.5
---
Sala Astoria (Spanish)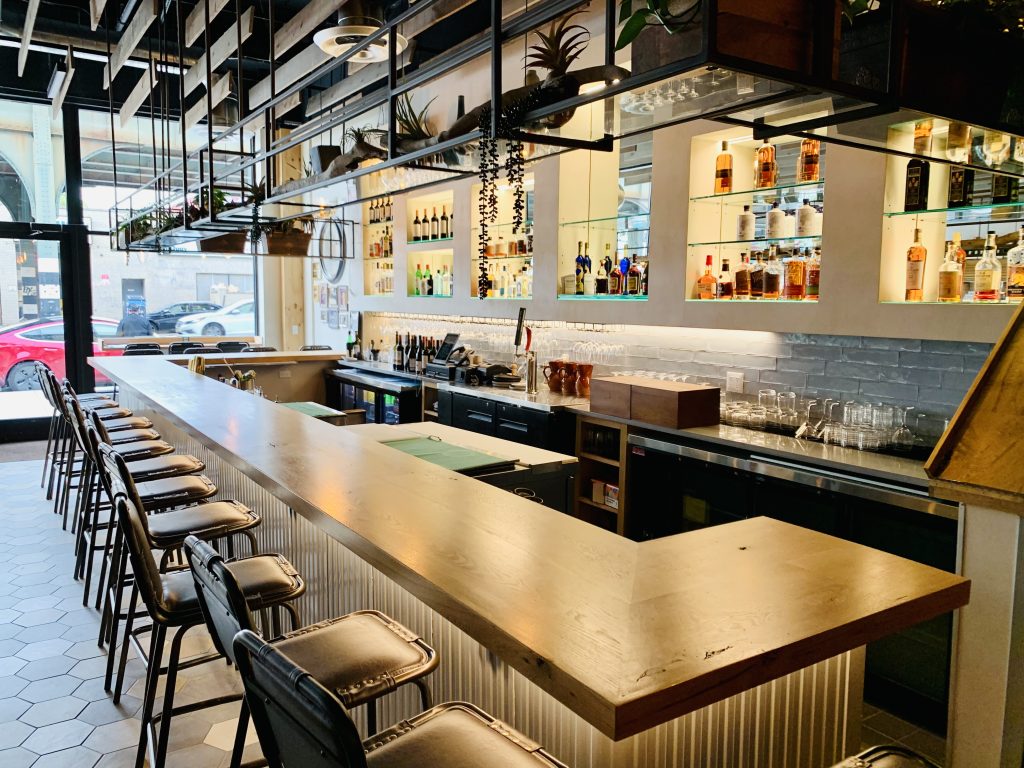 Located in the World Artisan Market along 31st street, Sala Astoria came onto the scene recently and made a splash. With a huge interior and two full bars that run the length of opposite walls, this Spanish tapas restaurant has the food and atmosphere that keeps people coming back. Get a few pinchos, smaller plates of tasty appetizers served on toasted bread. Then enjoy your raciones, or larger dishes. Another great option is to grab an order of the paella de mariscos for two, with Valencian rice, shrimp, clams, mussels, and calamari.
34-39 31st St. / 929.556.3037 / salarestaurants.com / Yelp: 4.5
---
Selo NYC (Croatian/Serbian)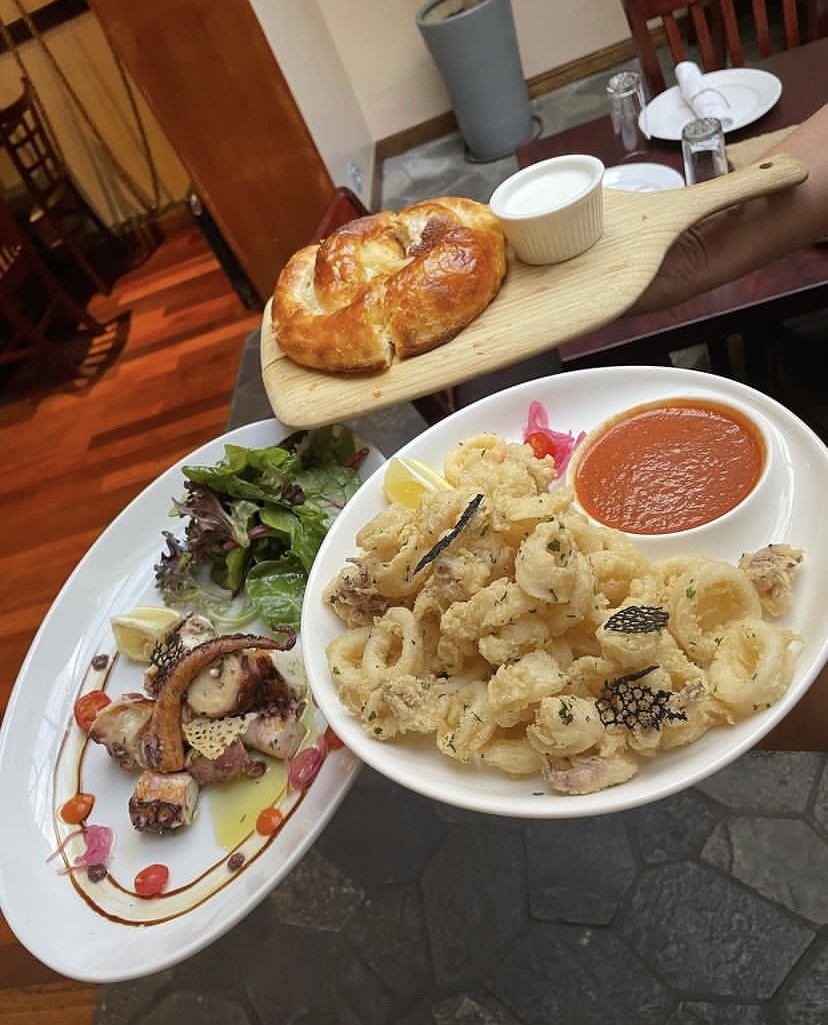 Having opened just two years ago, this restaurant is run by a husband-and-wife team. Ideal for events of up to 100 people, Selo NYC serves up Croation and Serbian food. Try the burek, which is phyllo dough pie filled with cheese. Another great option is the karadordjeva, more or less a big, breaded hotdog filled with your choice of veal or pork. Cut it and watch that lovely cheese ooze out. Desserts are made in-house and include chocolate cake, walnut cake, and cherry pie. If you want to be lucky enough to grab a cherry pie, you'll need do it fast; they usually disappear in just a few hours after being pulled out of the oven.
33-05 Broadway / 718.932.0101 / selonyc.com / Yelp: 5.0
---
Lagano (Balkan)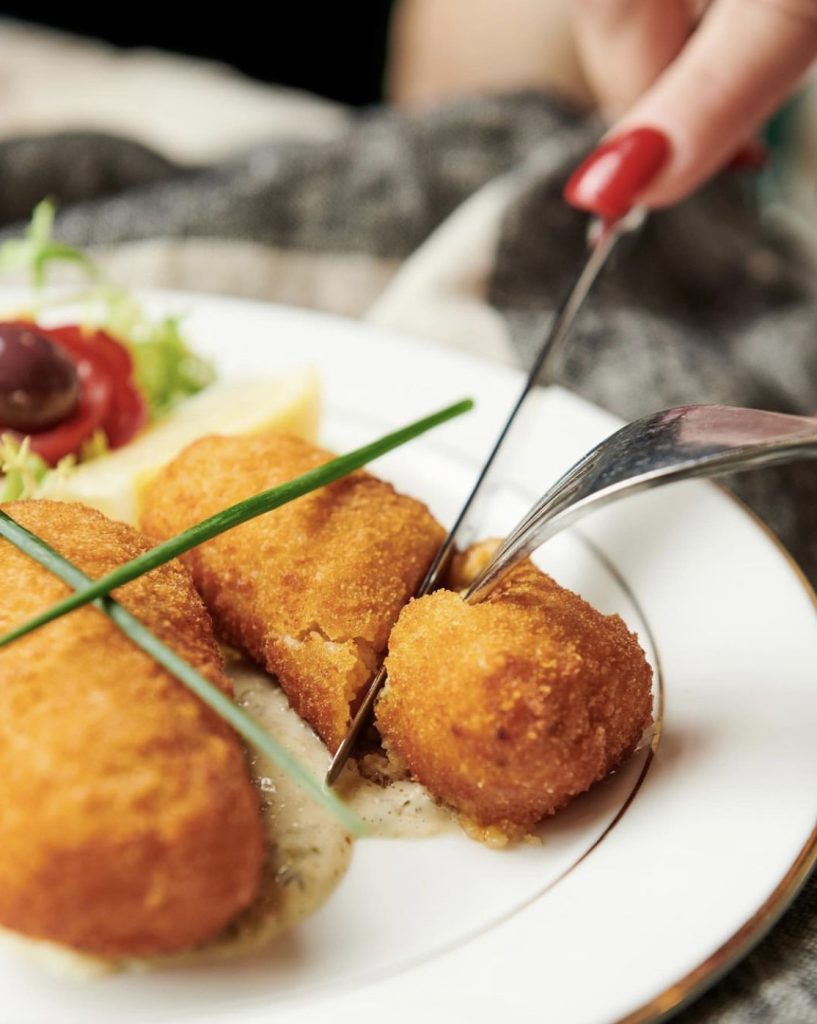 Let Chef Lagano Celic create a memorable menu of tapas with a completely new menu specializing in Balkan-inspired cuisine. A fantastic appetizer is the croquettes with a choice of shrimp or mushrooms. Then order a bowl of veal ragu: bone marrow and veal shoulder in a thick broth. Bring a friend or a date and order the mixed grill for two, a house special that includes rolovana vesalica, cevapi, ustipci, chicken kabab, veal cutlet, grilled bacon, onion, kajmak, and fries. Also serving brunch, Lagano features a special menu with a bottomless drink option.
36-03 Ditmars Blvd. / 347.808.8802 / laganonyc.com / Yelp: 4.5
---
Dar Yemma (Morocco)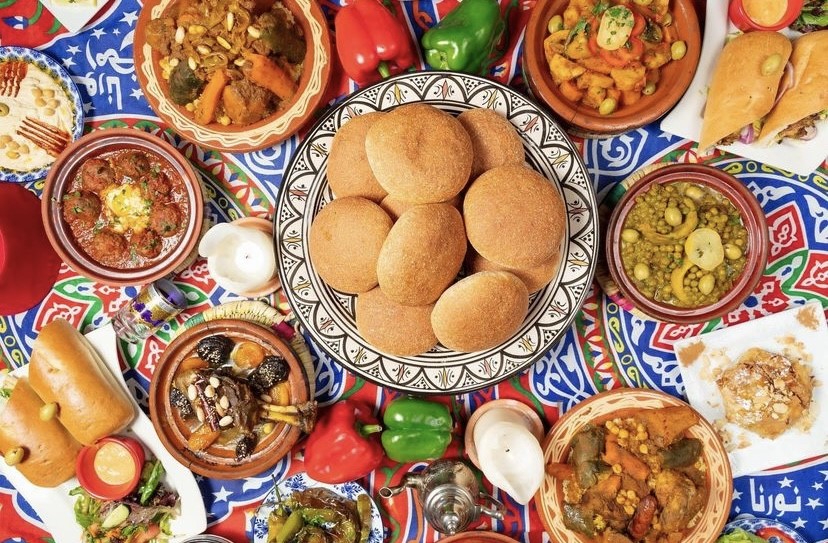 Dar Yemma will transport you to Morocco with tasty platters, couscous, soups, and more. With a name that translates to "Mom's house," you will feel welcomed at this local restaurant located on Steinway. Begin your meal with an appetizer like the vegetable or lamb borek, baked in a savory pastry dough. Share a Dar Yemma mixed platter with your friends to sample meats including lamb chops, merguez sausages, and chicken, beef, and kofta skewers.
25-21 Steinway St. / 347.608.8253 / daryemmany.com / Yelp: 4.5
---
Bohemian Beer Garden (Czech)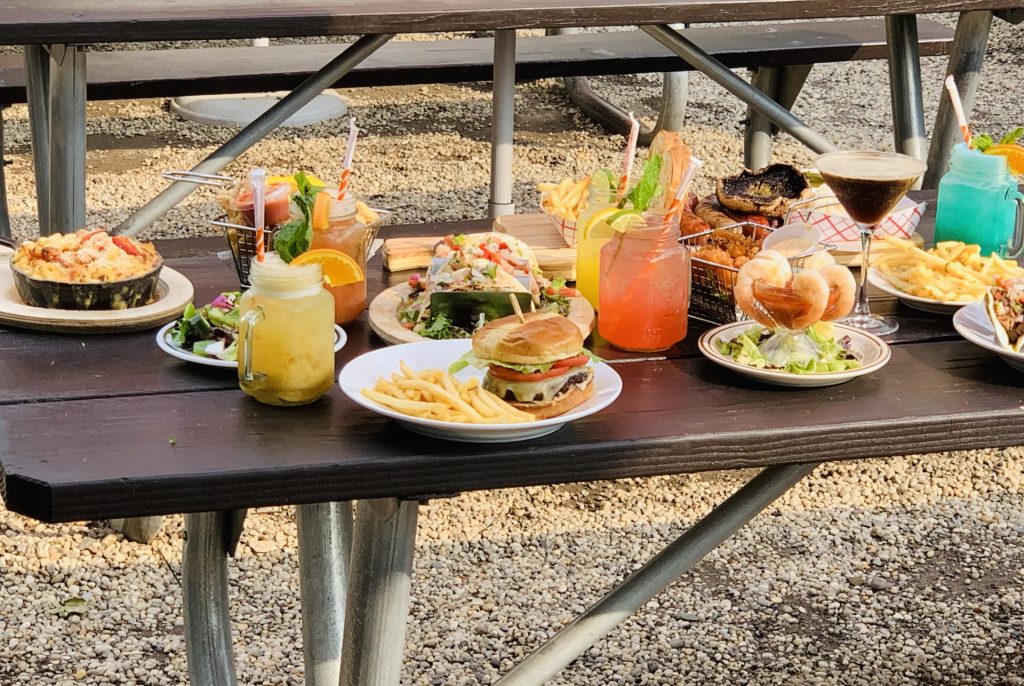 Quite possibly the oldest and most famous location in town, the Bohemian Beer Garden is a piece of Astoria's history. The exterior is open-air and features over a hundred tables, and the interior is big enough to get lost in. Able to host large gatherings with ease, the Bohemian Beer Garden welcomes corporate events, parties, live music, and weddings. Part of their profits go to funding a Czech resource center which serves the community by running dance and language classes. Order up your choice of Czech beer or a top-shelf handmade cocktail. A jumbo pretzel and a spicy sausage make the experience complete. As a bonus, the Bohemian Beer Garden is kid friendly.
29-19 24th Ave. / 718.274.4925 / bohemianhall.com / Yelp: 4.0
---
Tamashii Ramen (Japanese)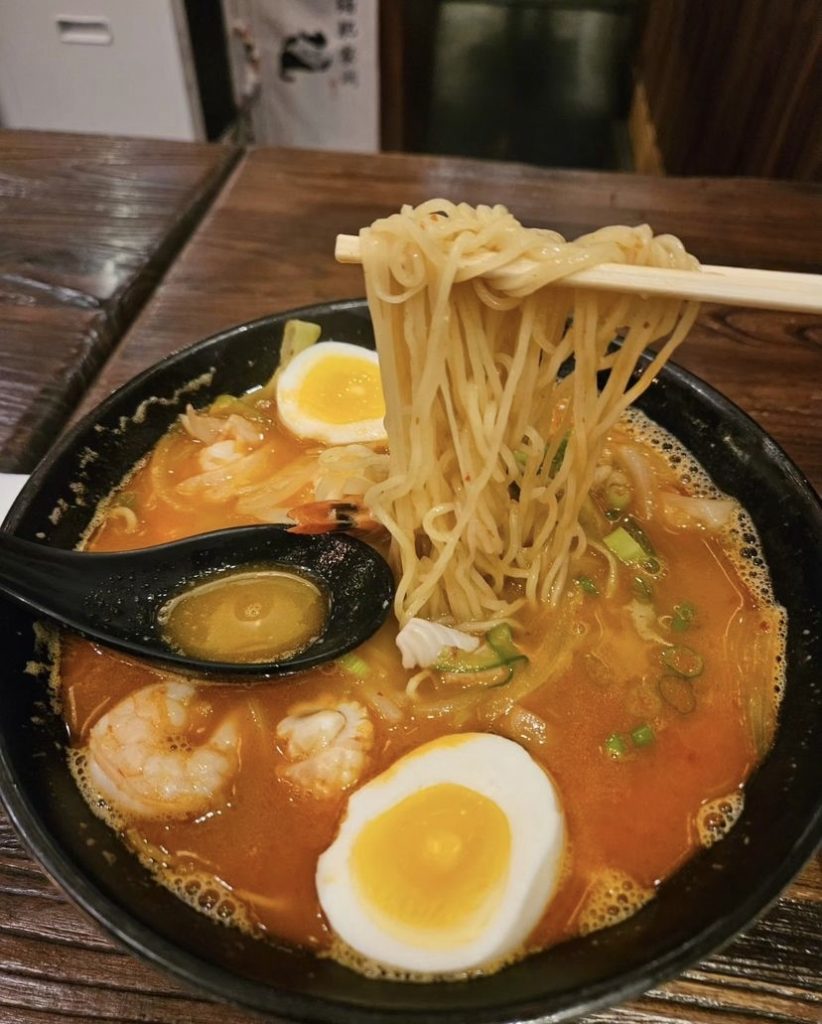 According to their web site, Tamashii Ramen has the honor of being the first ramen restaurant in the neighborhood. Astorians have been able to enjoy this local establishment since it first opened in 2013. Begin your meal with a salad or appetizer from their large assortment of choices ranging from the seaweed salad to a plate of edamame. Then enjoy a ramen dish like the popular miso ramen or the spicier champon, featuring shrimp, squid, and mussels. There's a veggie option too if you feel like skipping the seafood.

29-05 Broadway / 718.278.5888 / tamashiiny.com / Yelp: 4.0
---
Chez Olivia (French)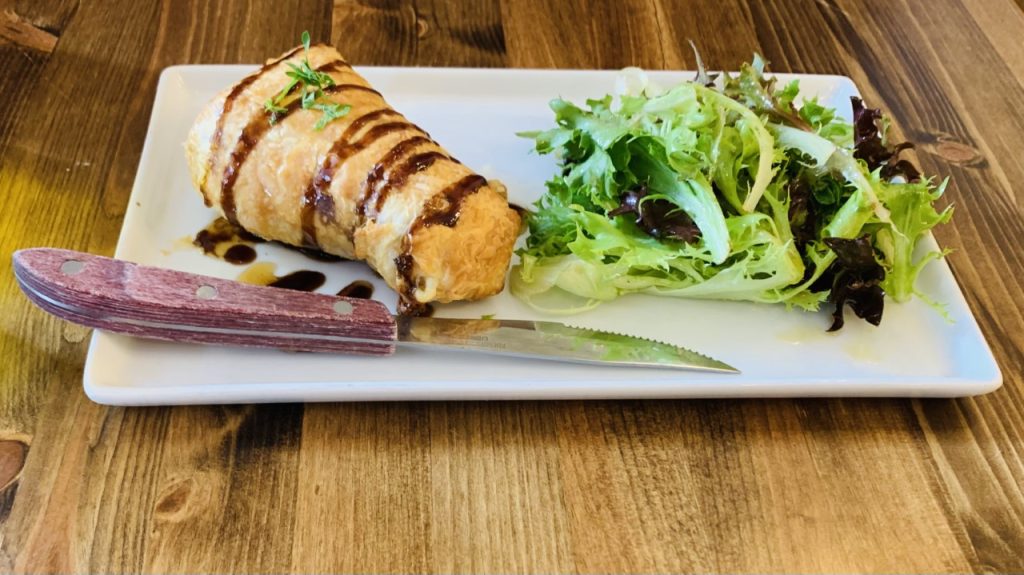 If you love cheese, Chez Olivia is the place for you. Named after the daughter of owner Vincent Caro, this quaint little French restaurant opened recently and already has a strong following. Featuring delectable cuisine, this is a great spot to impress a date. Try their fresh homemade bread and their assortment of sweet and savory crepes. Definitely order a side of the baked brie, which is drizzled in truffle oil and honey. Chez Olivia also features brunch with traditional French specialties like the croque monsieur.
29-11 23rd Ave. Steinway St. / 718.204.0952 / chezolivianyc.com / Yelp: 4.5
---
Basil Brick Oven Pizza (Italian)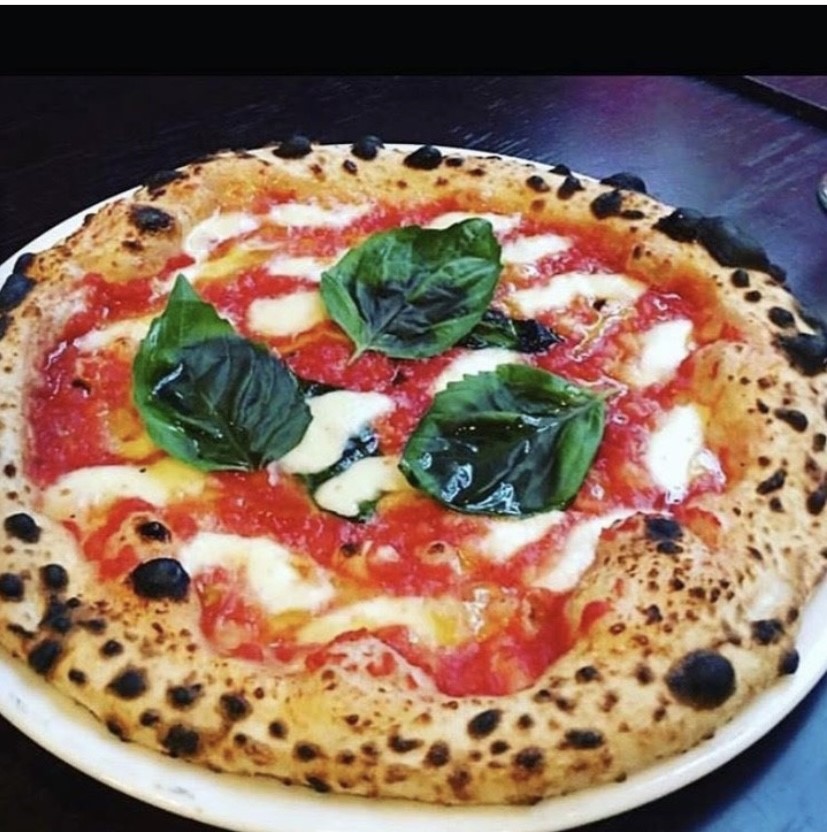 With over 40 unique types of pizza to choose from, Basil is sure to please everyone in your party. Utilizing a wood burning brick oven that is kept constantly at 800-900 degrees Fahrenheit, Basil will have your pizza come out of the oven crispy, piping hot, and delicious. Basil's menu also features other excellent pasta dishes like lobster ravioli and tagliatelle ragu. And be sure to add a drink from their impressive wine menu for the perfect complement to your meal.
28-17 Astoria Blvd. / 718.204.1205 / basilbrickoven.com / Yelp: 4.0
---
Las Catrinas NYC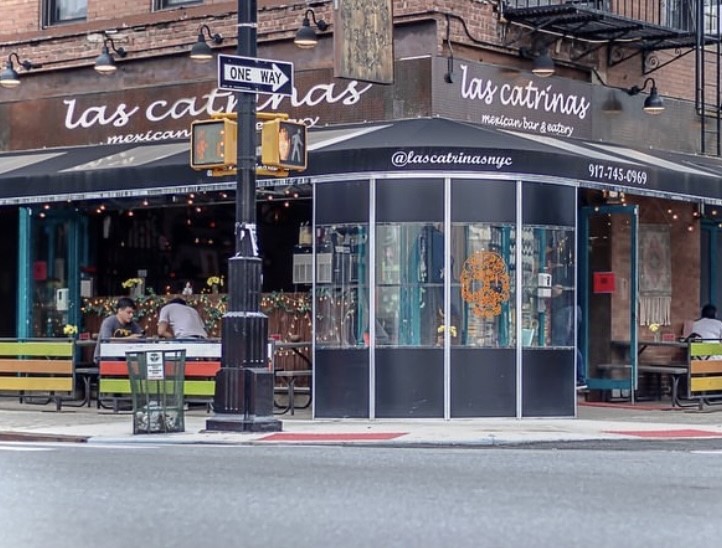 Las Catrinas serves up rustic Mexican food that's inspired by the city of Tulum, a cultural mecca located on the Riviera Maya. The name of the restaurant comes from Calavera Catrina ("Elegant Skull"), an icon of the Day of the Dead celebrated in Mexico, and this theme runs throughout their décor.
Executive Chef Luis Ramos uses the freshest ingredients for his extraordinary dishes, and Las Catrinas makes their tortillas, chips, and salsa onsite.
32-02 Broadway / 917.745.0969 / lascatrinasnyc.com / Yelp: 4.0
---
Mayahuel (Mexican)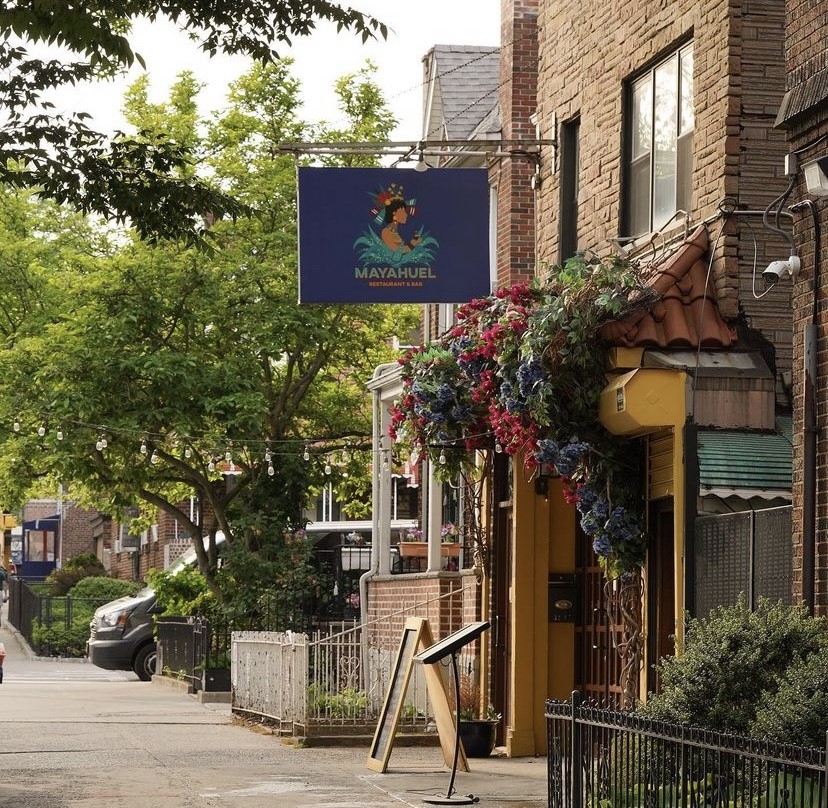 With a trendy interior and low lighting, Mayahuel sets the mood perfectly for a date or a group gathering. Start by ordering a plate of guacamole and chips for the table followed by loaded nachos. Then get ready for a treat in the form of tacos with your choice of chicken, steak, tempura, chorizo, shrimp, or mushrooms. Mayahuel features happy hour every day from 4-7pm with a special menu that includes tacos, nachos, queso, cheese quesadillas, and discounted drinks. They also serve a stylish brunch on Saturdays and Sundays.
32-07 34th Ave. / 347.639.0409 / mayahuelastoria.com / Yelp: 4.5
---
Christo's Steak House (Greek/American)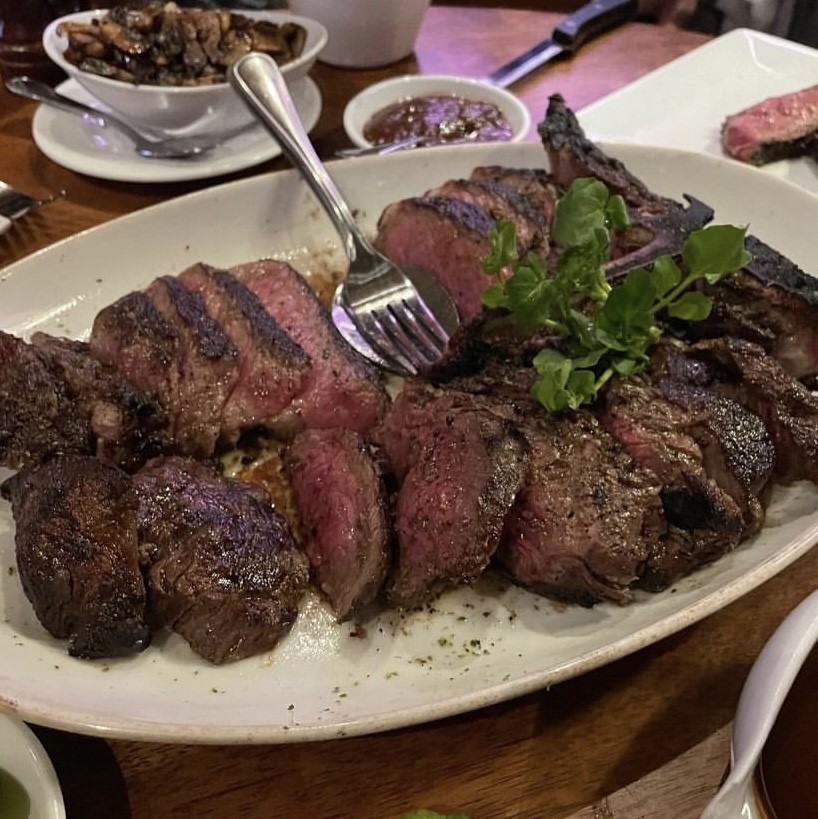 Nothing beats a good steak, and Christo's Steakhouse gets things done by combining an American steakhouse with elements of the Mediterranean. Steaks are charbroiled at 1200 degrees for the perfect flavor. Menu choices include filet mignon, ribeye, NY shell steak, and the 48 or 63 oz signature porterhouse. Non-meat lovers also have options including bronzini or even a shellfish tower.
41-08 23rd Ave. / 718.777.8400 / christossteakhouse.com / Yelp: 4.0
---
Seva (Indian)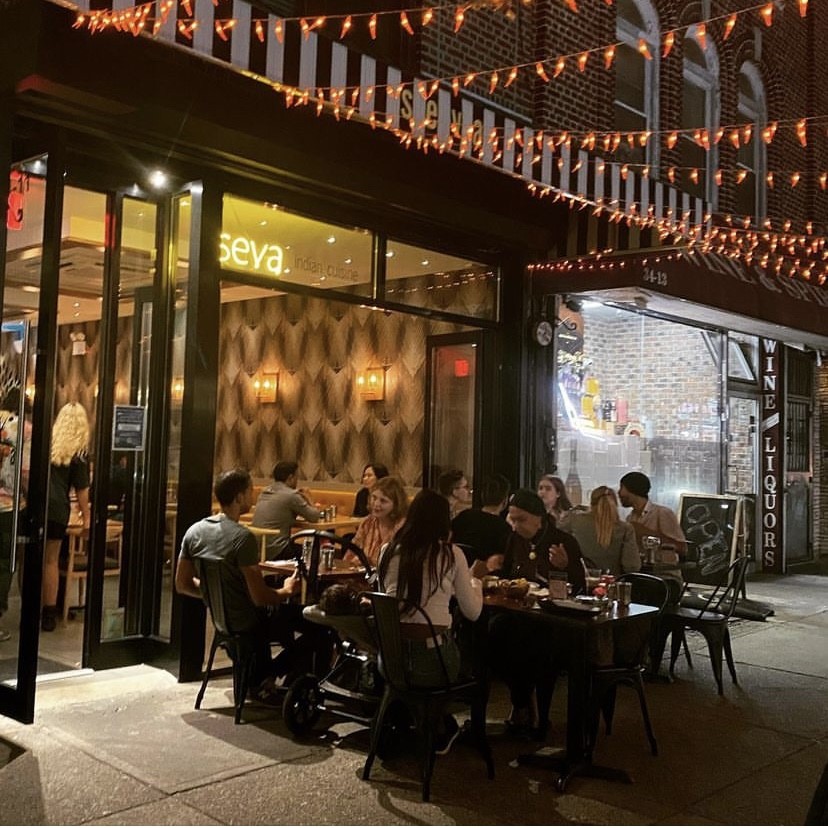 Seva has been a popular option for Indian food in the neighborhood since 2008. While you can of course order a la carte off the menu, you can also choose the three-course prix-fix menu for $25 that includes your choice of an appetizer, entrée, and dessert. Their lunch combo is also a solid option if you can make it between 11:30 AM and 3 PM. Seva has a nice selection of dishes, including several vegan appetizers, soups, and entrees.
34-11 30th Ave. / 718.626.4440 / sevaindianrestaurant.com / Yelp: 4.5
---
Max Bratwurst und Bier (German)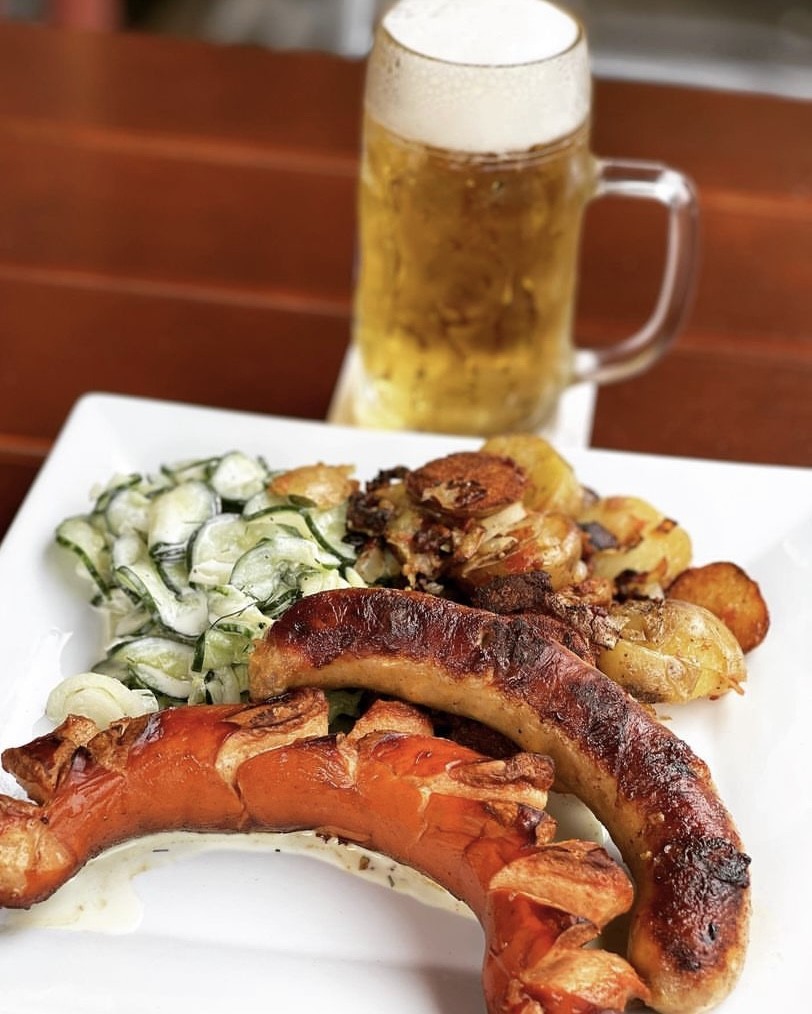 Satisfy your craving for German food on 30th Ave. at Max Bratwurst und Bier. Open every day, this restaurant serves up excellent schnitzel, burgers, sandwiches, and, of course, their titular bratwurst and beer. Locals have been enjoying this taste of Germany since the restaurant opened in 2012. Max Bratwurst und Bier also hosts an annual Oktoberfest celebration.
47-02 30th Ave. / 718.777.1635 / maxbratwurstundbiertogo.com / Yelp: 4.5
---
Noodlecraft (Chinese)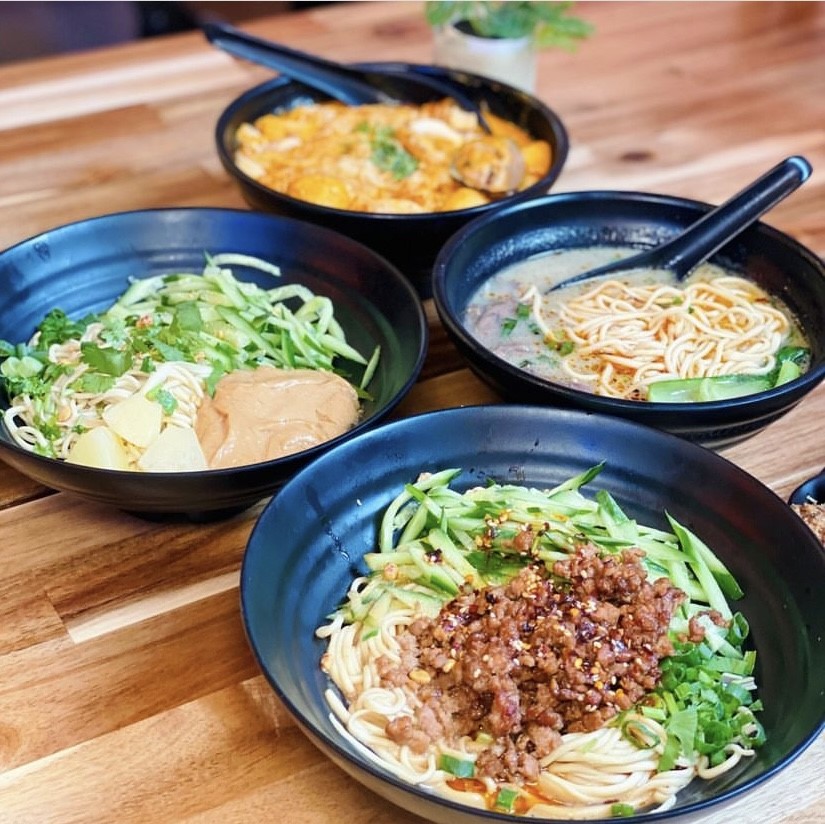 Noodles are the star at this Long Island City restaurant. Touting hand crafted and hand-pulled noodles, Noodlecraft offers many choices including dan dan and minced pork. If you want something to complement your noodles, the menu also has other options including fried wontons, chicken dumplings, and a large selection of bubble teas.
10-39 47th Rd. / 718.392.9555 / noodlecraftqueens.com / Yelp: 4.5
---
Salvatoria Kitchen and Bar (Salvadorian)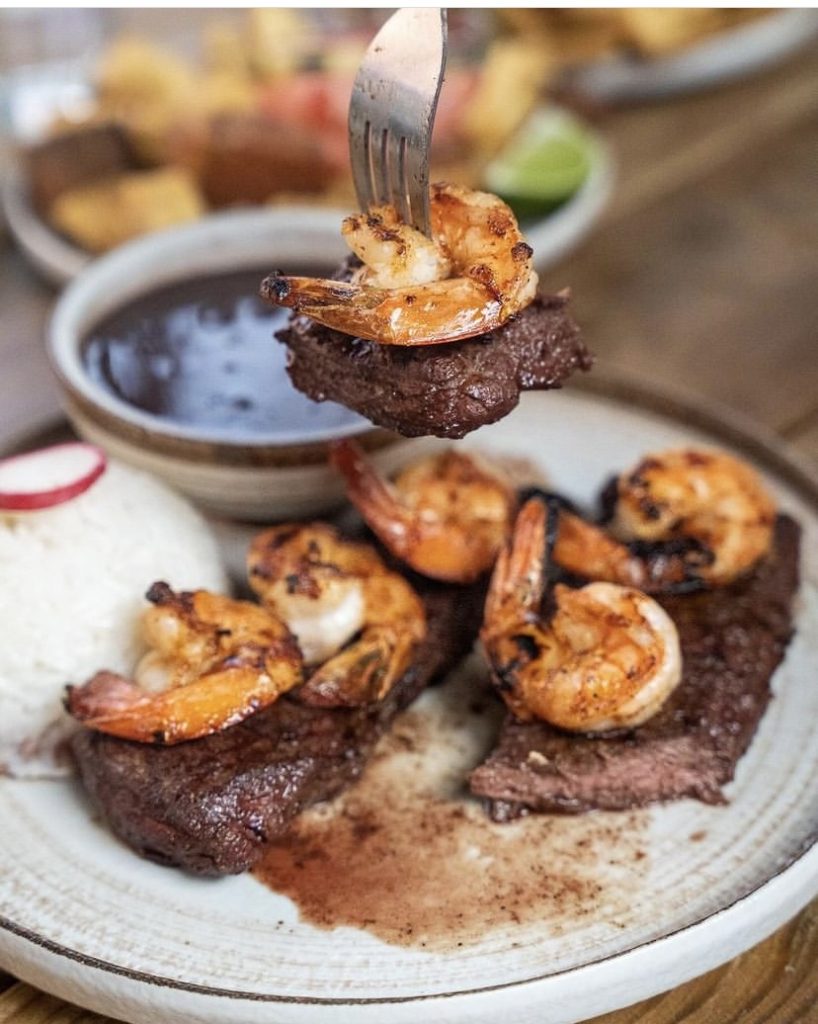 Featuring pupusas, chorizos, and tacos, Salvatoria Kitchen and Bar brings Salvadorian food to the neighborhood. Try the surf n' turf: grilled skirt steak with shrimp. Or enjoy some carne guisada beef stew on a chilly day. The restaurant is conveniently located on Broadway just steps from the train and is open seven days a week.
31-18 Broadway / 718.777.2829 / salvatoriakitchenbar.com / Yelp: 4.5
---
Sugarfreak (American Southern)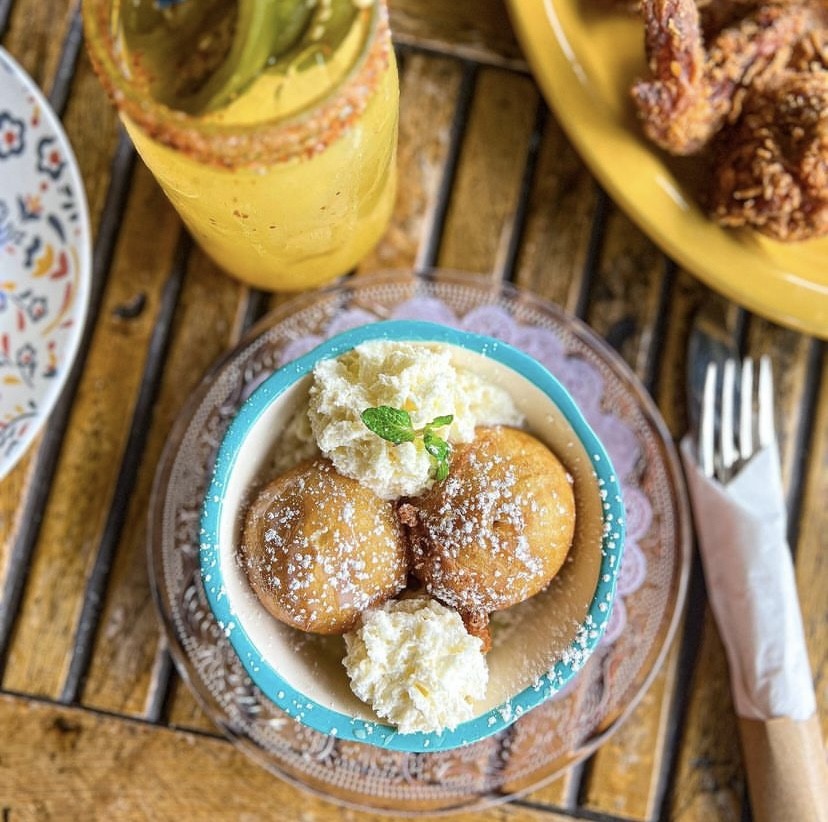 This Creole restaurant with a retro feel is an ideal spot to get your chicken and waffle fix. The menu has plenty of other comfort food gems to choose from. For appetizers, hushpuppies or jambalaya mac and cheese are perfect choices to whet your appetite. Their variety of po' boy sandwiches is impressive, including roast beef, shrimp, catfish, chicken, and more. Of course, the real prize here is the fried chicken, which is crispy and delicious. Don't skip dessert; the deep-fried banana pudding is a real standout at Sugar Freak.
37-11 30th Ave. / 718.606.1900 / sugarfreak.com / Yelp: 4.0