5 Best Summery Cocktails Under 150 Calories
By Elora Weil Posted: June 20, 2023
Summer in NYC is a special time of year. Once the sun comes out New Yorkers immerge from hibernation and are ready to soak in the sun! On glorious summer days we get to take advantage of all the amazing outdoor seating options Astoria bars and restaurants have to offer. And on those not so glorious and extremely hot and humid days we get to advantage of the cool airconditioned Astoria bars and restaurants. Summer is often associated with fruity frozen cocktails, but one of those can often times feel like a meal in and of itself. If you are looking to sip on some light and refreshing quality cocktails, we've got you covered with a list of the five best summery Astoria cocktails under 150 calories.
Ruta Oxaca / "La Flaka" / 98 Calories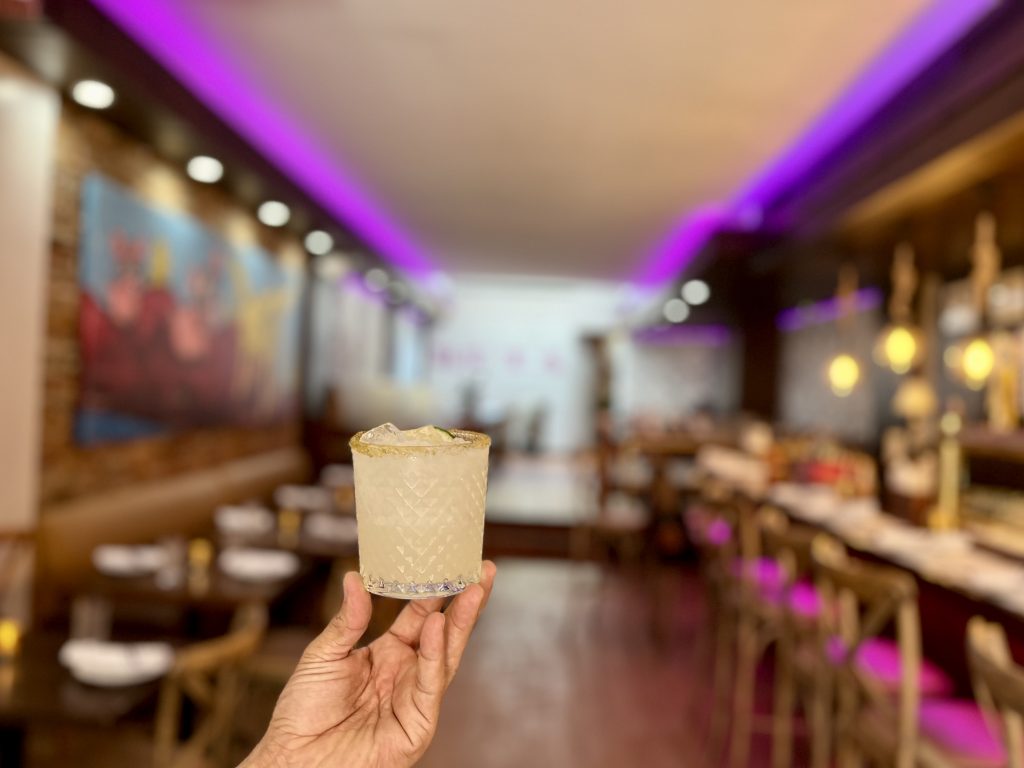 First up we have "La Flaka" from Ruta Oaxaca. The restaurant serves over 65 artisanal and ancestral mezcals, and over 110 different types of tequila brand in their colorful and chic location. When you go to Ruta Oaxaca, order the "The Flaka," which has Patron Blanco Tequila, fresh squeezed lime, and a little agave nectar. This is the best and most refreshing Margarita in Astoria. Ruta Oaxaca even makes their own blend of Poblano salt for the rim that balances the tartness of the lime juice and tequila so well. The kicker is this delicious cocktail clocks in at only 98 calories! Ruta Oaxaca also offers a killer happy hour deal: At the bar and outdoor dining Monday through Friday from 4-7PM all cocktails are $10 and Saturday and Sunday from 12-4PM cocktails are two for one.
35-03 Broadway.
---
Ovelia / "Cucumber Rush" / 146 Calories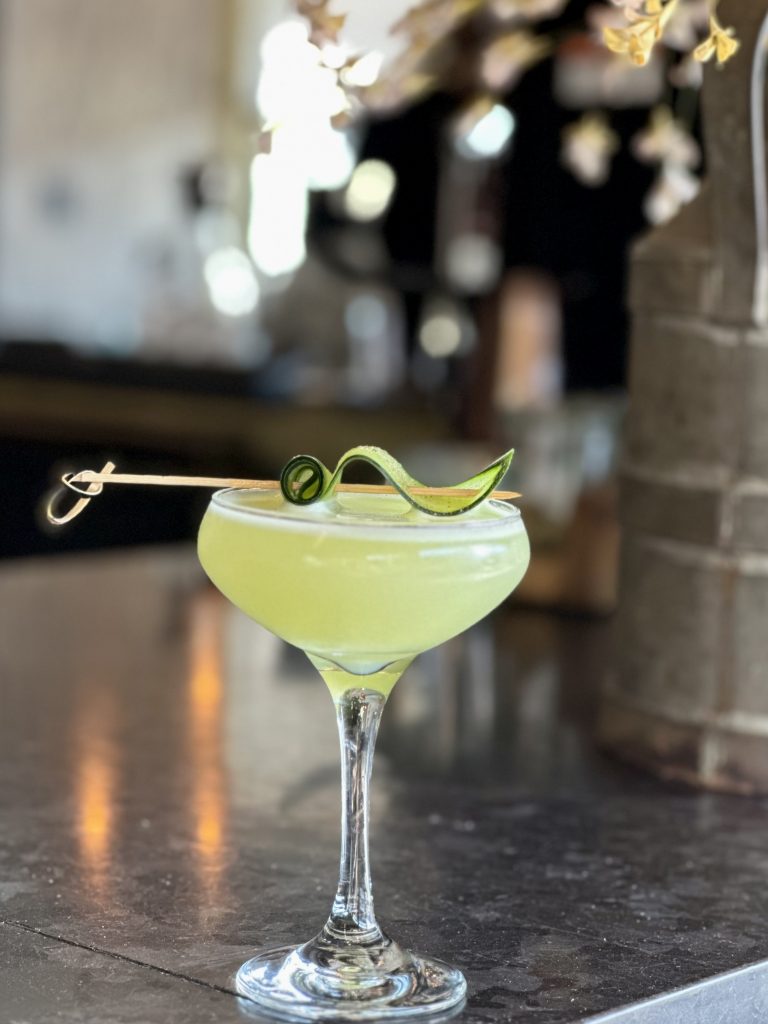 A 30th Ave. staple, Ovelia offers modern and traditional Greek fare. The "Cucumber Rush" is one of their signature cocktails. This drink is perfect for the summer. Made with Ford's gin, fresh cucumber, ginger, and lime juice, the "Cucumber Rush" is beyond refreshing. The crushed ginger gives this cocktail a sharp, spicy aftertaste, almost like you're sipping on a health shot. The cucumber juice is fresh with a capital "F." Literally, they use the leftover cucumber juice from their homemade tzatziki to make this addictive cocktail. Then they use a cucumber slices sprinkled with crushed cardamom as an accent that gives the drink a rich aroma. Every time you take a sip the smell will transport you to a beach on a Greek Island. Clocking in at 148 calories, the "Cucumber Rush" will have you rushing back to Ovelia's all summer!
34-01 30th Ave.
---
Tantra Restaurant and Lounge / "Astoria Park" / 134 Calories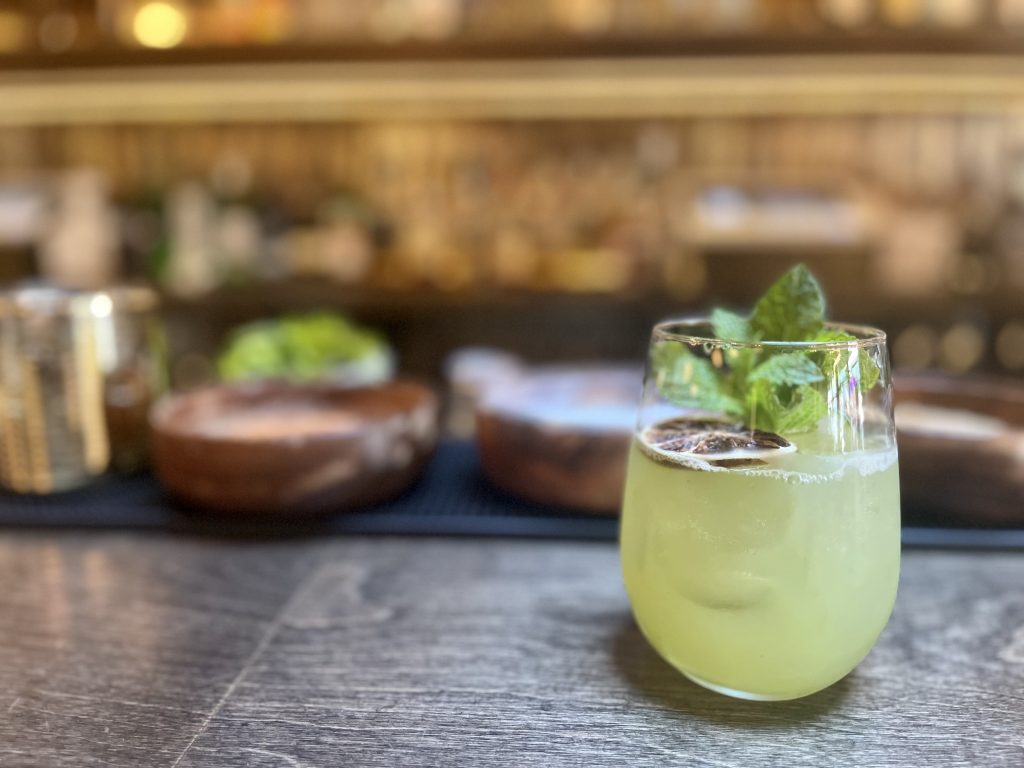 Tantra has called Astoria home for over 15 years. Previously a nightclub, Tantra recently introduced delicious Latin cuisine to their menu. Tantra remains true to their roots and the restaurant and lounge features music and entertainment including live performances and DJ's where guests can dine, dance and drink mouthwatering cocktails. At only 135 calories the "Astoria Park" is like Ovelia's "Cucumber Rush," with a few key differences that make this cocktail a totally different imbibing experience. Like the "Cucumber Rush," the "Astoria Park's" base is gin and cucumber. This gives the cocktail that ideal refreshing summer vibe. But instead of ginger, the "Astoria Park" adds fresh muddled mint leaves and a splash of champagne. This bright vibrant drink should come with a warning label, it is so thirst-quenching that you may down a few more than you intend to. But no worries since this cocktail is so low cal!
35-50 31st St.
---
The Trestle / Greyhound 34 / 141 Calories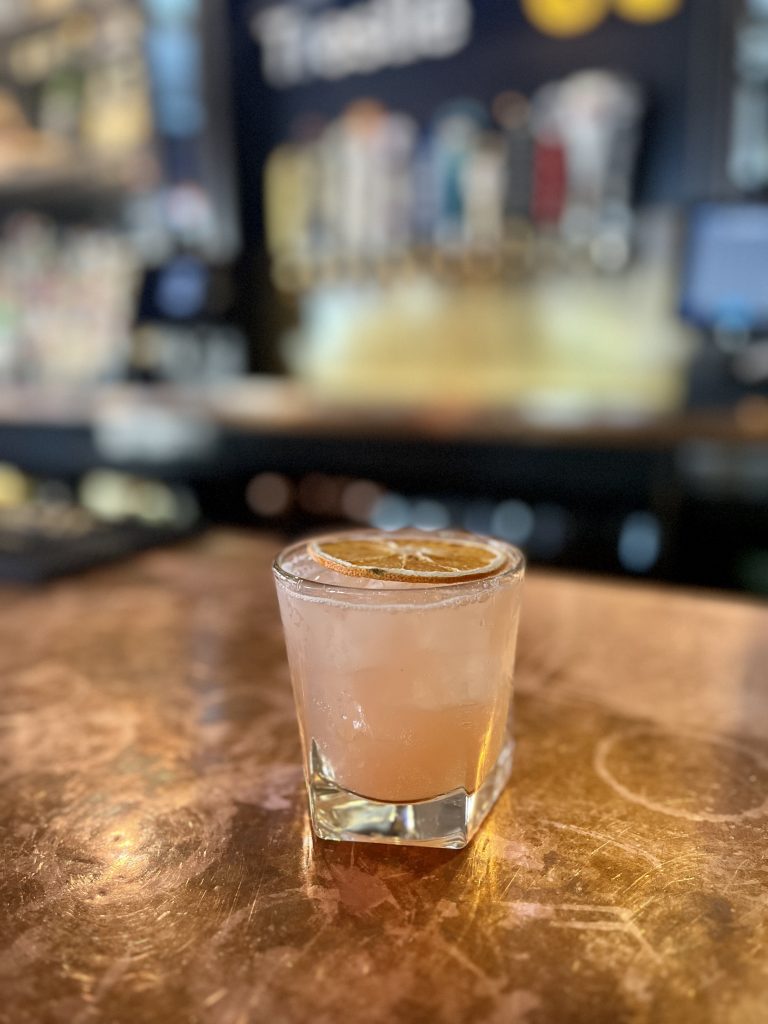 Owned by a fifth generation Astorian family, The Trestle is a bridge and tunnel themed restaurant. They offer a welcoming interior ideal for watching sports, though they also have a great set up outside on 34th Street that is worth checking out on a nice summer day or evening. The Trestle offers great food, a large selection of beer, and of course, amazing cocktails! This one is for all the vodka lovers out there, a specialty cocktail on The Trestle menu, the "Greyhound 34." Clocking in at 150 calories, this spin on the classic greyhound cocktail gets its name from 34th Street and is a perfect summer cocktail. This scrumptious drink is made with Tito's Vodka, lemon juice, St. Germain, grapefruit juice, and a splash of simple syrup. The acidic, sharp taste of the grapefruit juice blends perfectly with the vodka, making this one another dangerous cocktail since it goes down so easily. Don't say I didn't warn you when you're on your third or fourth round with this one!
34-02 Broadway.
---
The Grand / Grand Paloma / 130 Calories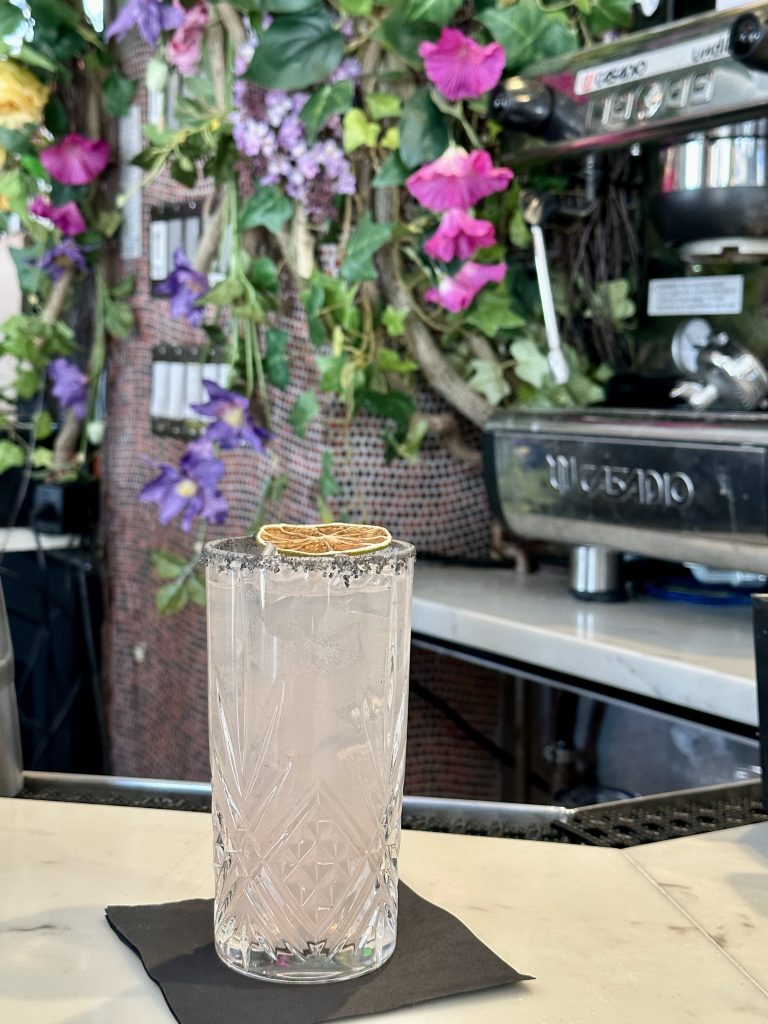 The Grand is an Astoria staple. Both inside and outside The Grand is decked out with incredible floral décor. If you fancy yourself an influencer, a photoshoot at The Grand is a must! They have amazing food options, and they offer live DJs Friday and Saturday nights starting at 8 PM. This summer be sure to stop by The Grand and try their take on a summer classic, the Paloma. The "Grand Paloma" is made with Tequila Blanco, a little agave syrup, lime juice, and a light grapefruit infused soda. They use a beautiful black salt rim on the glass and garnish the drink with a dried slice of lime. If tequila is your alcohol of choice over the summer, and you're ready to stray away from the traditional margarita, this is the perfect cocktail. Like all the others on this list the best word to describe the "Grand Paloma" is refreshing. At only 130 calories this luscious cocktail is ideal on a hot summer day. It will help you cool down and give you all the summer feels.
37-01 30th Ave.