These Are a Few of Our Favorite Meals
By James Delgenio Posted: December 16, 2022
The most popular dishes we ate in 2022
It's been quite a year. Hopefully you've stretched your legs and gotten the chance to enjoy everything that comes with living in the greatest city in the world. I know I did. I used my time to eat, drink, laugh, socialize, be entertained, and spend time with loved ones. Some of my best memories of the year involve great meals that I shared with my family and friends. As this year comes to a close, here are some of the most popular dishes from local restaurants that we all enjoyed in 2022.
The Thirsty Koala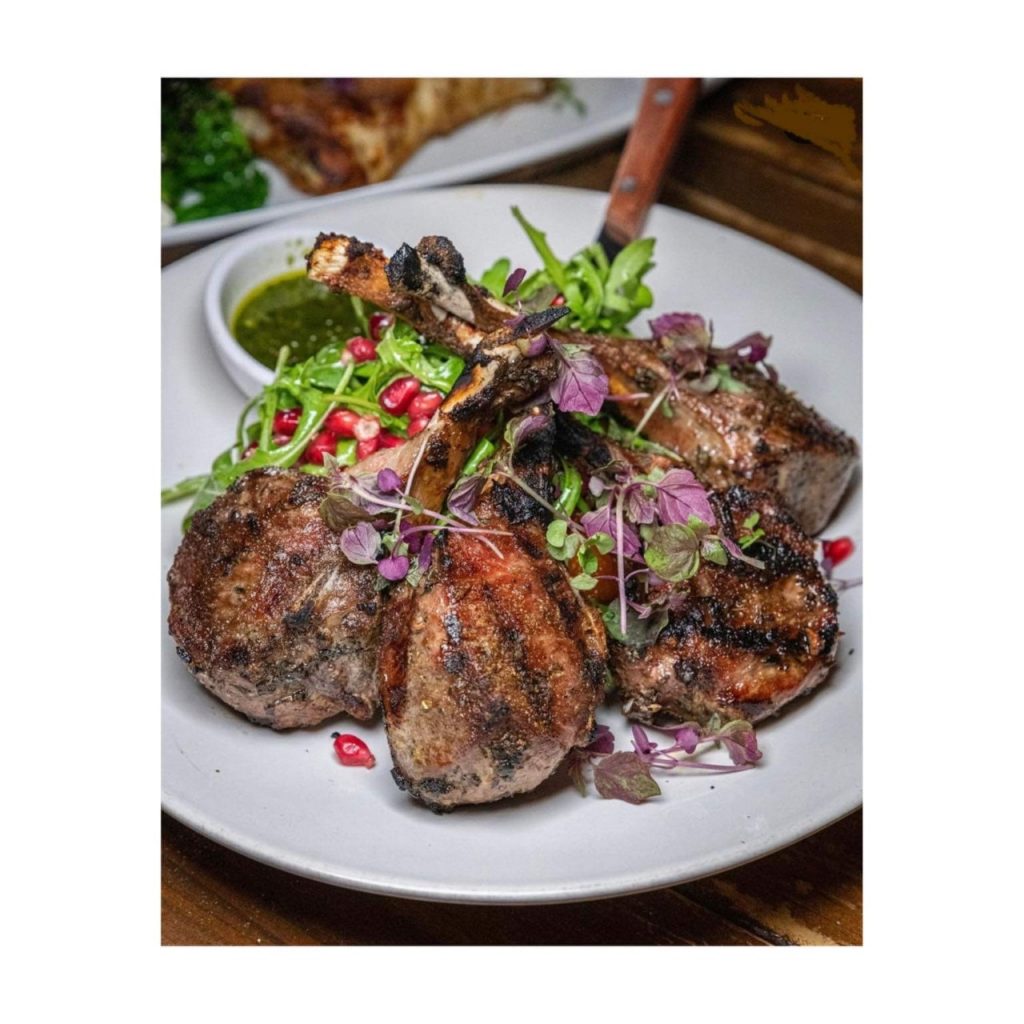 The Thirsty Koala features Australian food and is one of the most unique restaurants you can find. Their most popular dish is the New York strip steak, which is somehow both appropriate and ironic. It's cooked to perfection and served sliced thin. Following closely behind the steak in popularity are the herb and wattle seed crusted lamb lollies and the Australian sea bass. The bass is something really special: it's baked, topped with almonds, and finished with a lemon beurre blanc, capers, and herbs. All their meats are sourced from New Zealand, Australia, and right here in America, and their beef is pastured.
35-12 Ditmars Blvd / 718.626.5430 / thethirstykoala.com Yelp: 4.5
---
Psari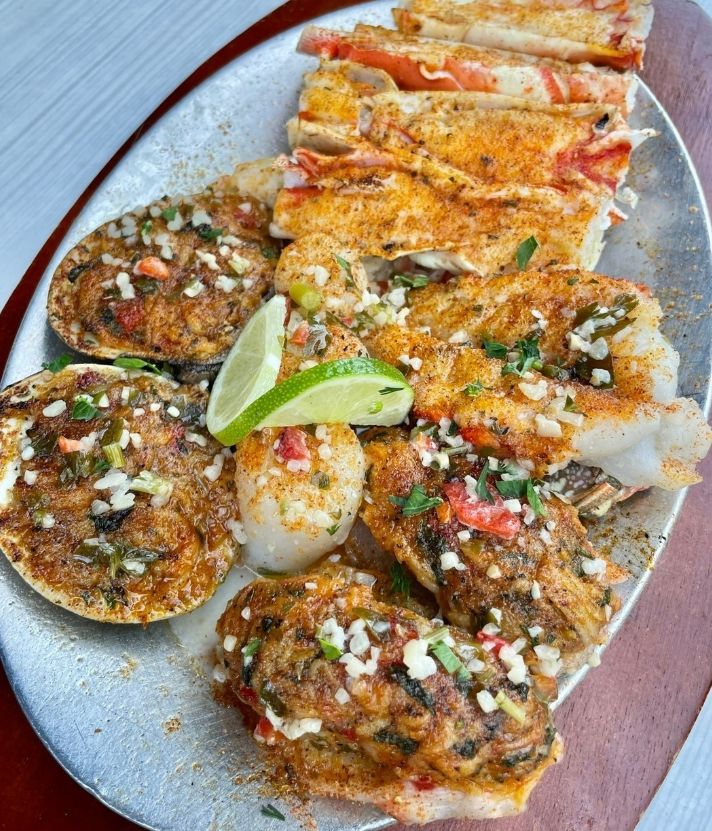 Psari is a fantastic Greek seafood restaurant that I frequent whenever I get the chance, especially with guests in town. When I spoke with the owner, he was adamant that their grilled octopus is the best anywhere, and he makes a compelling argument. Psari's most popular entrée is the king crab legs, a mouthwatering plate of split shells that your fork can glide into easily. I order this dish almost every time I go to Psari. If you want some variety, try the Greek combo, which includes said crab legs, lobster tail, stuffed shrimp, and baked clams. It's a win-win-win-win. Many of the entrées Psari serves can be grilled in olive oil and fresh lemon juice, or, my personal preference, broiled in garlic and butter. See you there.
32-10 36th Ave. / 718.786.6015 / psari-restaurant.com / Yelp: 4.0
---
Ovelia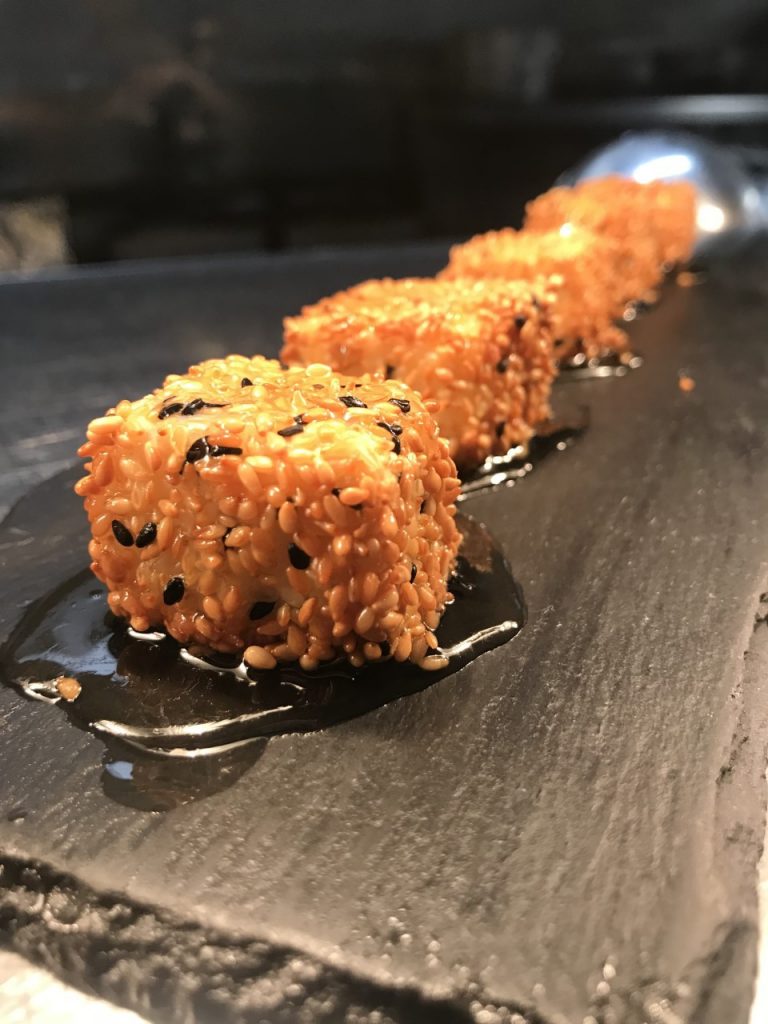 A 30th Avenue staple, Ovelia is a great Greek restaurant and, interestingly enough, some of their most popular offerings come in cube form. Order up their tasty feta cubes, which are sesame-crusted double cream feta. The cheese is fried and drizzled with Greek thyme honey. Or you can try the lamb kontosouvli, tender cubes of Australian lamb that are broiled over an open flame and served with hand-cut fries, grilled vegetables, and tzatziki. If it's brunch that interests you, ask for their frequently ordered baklava pancakes, a tall stack of whole wheat pancakes with a walnut cinnamon-sugar mixture, topped with Greek thyme honey and seasonal berries.
34-01 30th Ave. / 718.721.7217/ ovelianyc.com / Yelp: 4.0
---
Sotto La Luna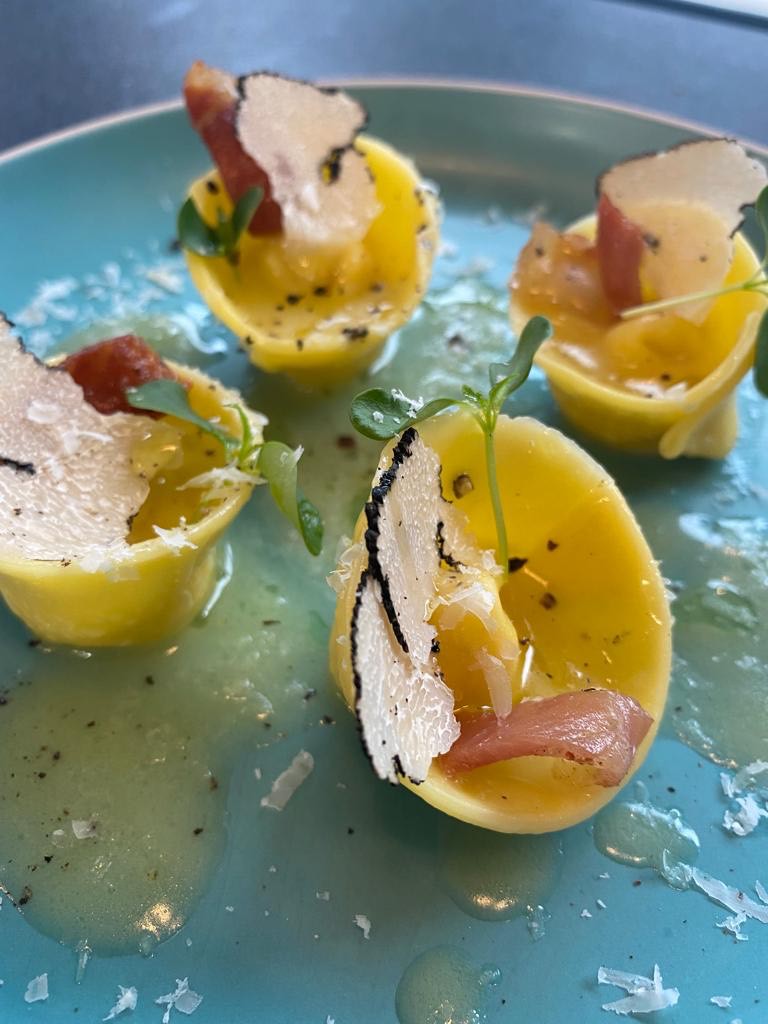 Sotto La Luna is an Italian restaurant that makes a new and welcome addition to the neighborhood this year. Customers go wild for their carbonara al contrario with truffles. It's hand-made ravioli filled with carbonara sauce. Each bite of the ravioli becomes a flavor explosion in your mouth. The presentation is so incredible that you almost feel bad eating it. Another popular offering is their special pizza tasting. You can't go wrong with this pizza, which features four different flavors of your choice served together. It's a great option for those of us who decide not to decide, and, if you're splitting the pie, you won't have to fight about which one to order.
34-39 31st St. / 631.380.3569 / sottolalunanyc.com / Yelp: 4.5
---
Sala Astoria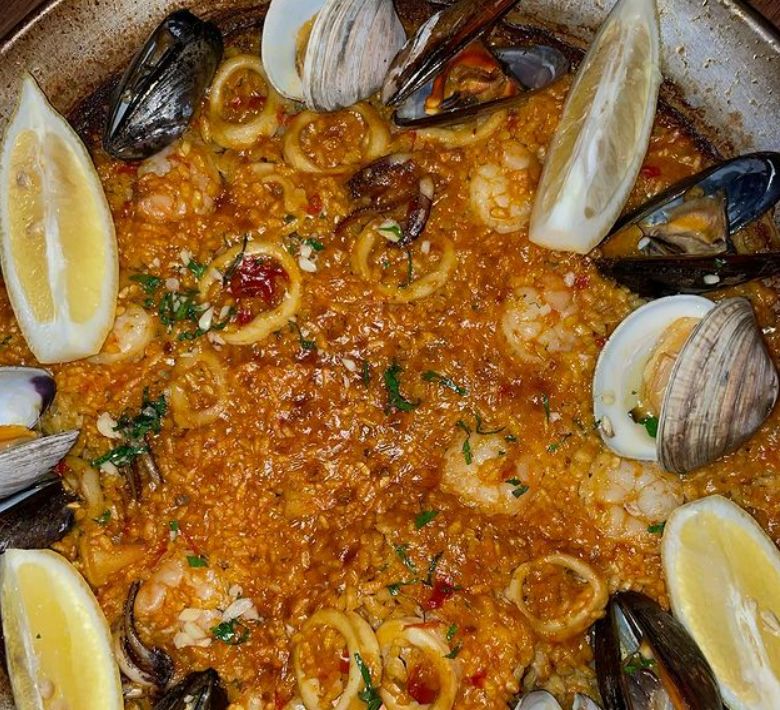 Sala Astoria is also a new dining option in town. This tapas inspired Spanish restaurant is a great place to enjoy a meal with friends. Customers often order the goat cheese empanadas with their light and fluffy shells. The paella de mariscos serves two people and is made with Valencian rice, shrimp, clams, mussels, and calamari. Or there's the paella de pollo, made with vegetables and chicken instead of seafood. These popular options are perfect for you and a date. But my personal favorite is the gambas al ajillo: shrimp cooked in olive oil, hot pepper, parsley, and loads of garlic. It comes with bread to soak up all that wonderful garlic.
34-39 31st St. / 929.556.3038 / salarestaurants.com / Yelp: 4.5
---
Ruta Oaxaca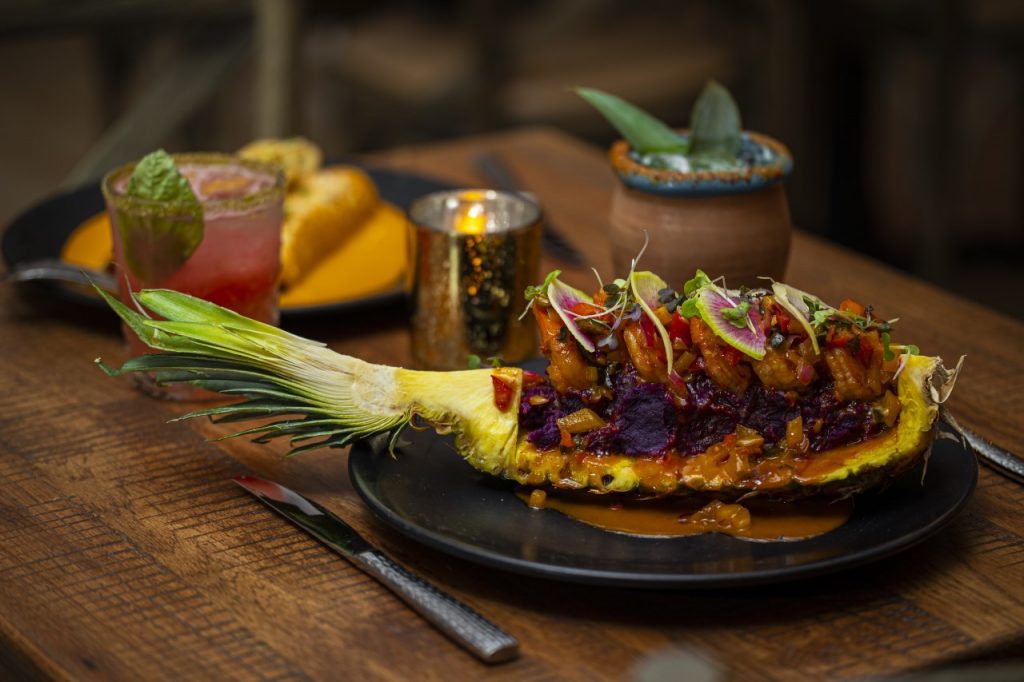 Opened just last year by two pairs of brothers, Ruta Oaxaca is a Mexican restaurant that has more than 100 types of tequila and over 50 mezcals available. The establishment features four types of moles, sauces that become the focus of the meal. Their handmade corn tortillas are made fresh daily. Having worked their way up from starting as dishwashers 23 years ago, these owners understand how to please their customers. Their most popular dish is the shrimp costenos, which is chipotle marinated with pineapple salsa, sweet potato puree, and tropical pico de gallo. Order it with a flight of tequila or mezcal to enjoy the full experience.
35-03 Broadway / 929.349.1228 / rutaoaxacamex.com / Yelp: 4.5
---
Piu Bella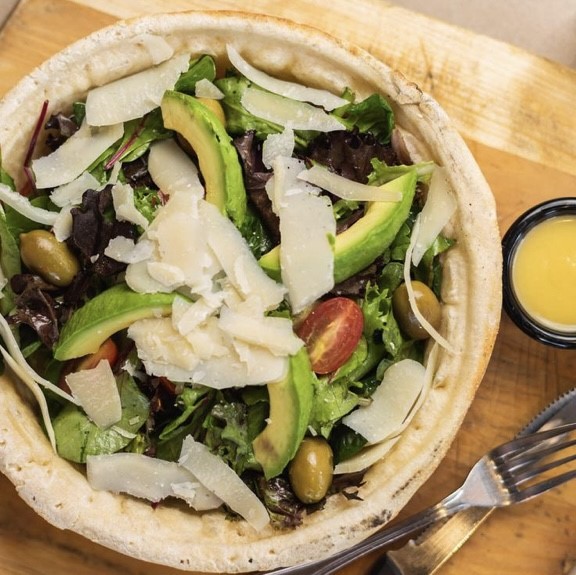 Piu Bella is an Italian restaurant with a wide variety of entrees. For any vegetarians out there, their most popular salad is the Piu Bella salad: mixed greens, cucumber, Sicilian olives, cherry tomatoes, avocado, and shaved Parmigiano Reggiano served in a bread bowl. That edible bowl makes it easy to get every bit of their delicious dressing. Another frequently ordered dish is the lobster ravioli, which is sweet bits of lobster stuffed into perfectly cooked pasta shells. Diners also crave the spaghetti carbonara, a simple but classic Italian dish associated with Rome and made with pancetta, egg, and cheese. It's a can't-miss meal that's one of my personal favorites.
79-16 21st Ave. / 718.721.6500 / piubellapizza.com / Yelp: 4.5