Happening In Queens!(Oct. 7 to Oct. 13)
By sonia Posted: October 4, 2022
They'll be dancing in the streets…as well as a garden, globe, and auditorium aisles this week. It logically follows that they'll be playing fantastic music as well. That's not all, of course, as history, swashbuckling, and a parade are also on the schedule.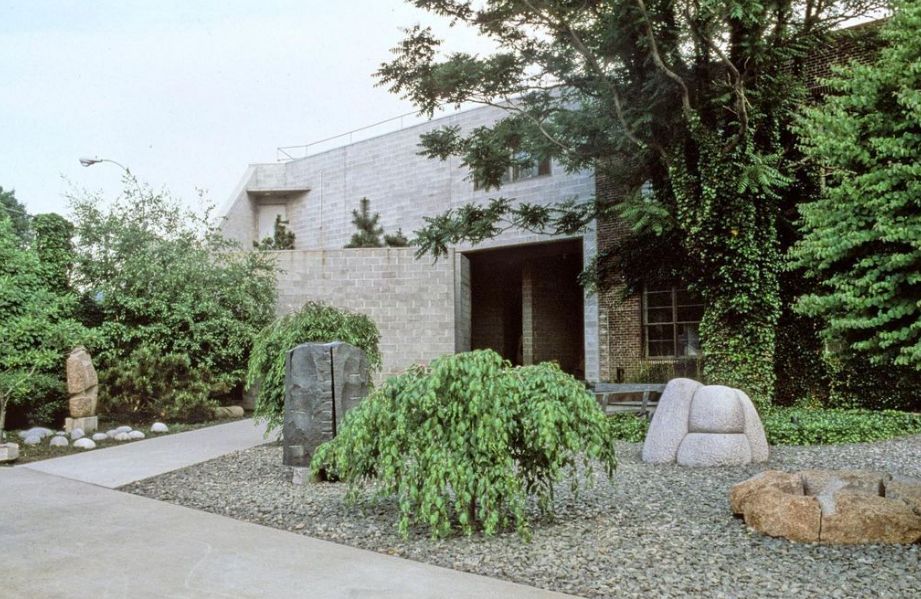 Oct. 8, El Gran Combo, 8 pm. For 60 years, El Gran Combo has brought people together with joyful Salsa music. The group celebrates the milestone anniversary with special guests Luis Figueroa ("Hasta el Sol de Hoy") and comedian Sara Conteras. Queens College's Colden Auditorium, Reeves Avenue, Flushing.
Oct. 7, Free First Friday, 11 am. On the first Friday of every month, admission is free. (Reservations are strongly suggested.) The Noguchi Museum, 9-01 33rd Rd., Long Island City.
Oct. 8, Here We Root Dance, 4 pm + 5:30 pm. Two performances of an original outdoor contemporary dance inspired by Asian immigrant stories in Flushing. The piece combines movements with text, theatre, and an original score, and the audience is encouraged to participate in an interactive moment. Queens Botanical Garden, 43-50 Main St., Flushing.
Oct. 8, Garba Around The Globe, 5 pm. Queens-based Vivarta Arts presents four hours of dance and lessons around the Unisphere as part of a Hindu celebration of Navratri, which praises Goddess Durga and the divine feminine powers. Free, but registration is required. The Unisphere, Flushing Meadows Corona Park.
Oct. 8, Field Guide: Sustenance; Fires, 11 am. Artist Marcela Torres leads a group that will plan, dig, and build a site for a pitted fire while considering aromatic energy, scent bouquets, and herbal bundles. Then it's time to cook. Socrates Sculpture Park, 32-01 Vernon Blvd., Long Island City.
Oct. 8, Family Treasures Day, 1 pm. Bring heirlooms to learn from experts how to preserve them. Items may include personal objects, photographs, or documents, such as certificates or correspondence. Queens Memory's Digital Archives team will create archival-quality scans. Voelker Orth Museum, 149-19 38th Ave., Flushing.
Oct. 8, World's Fair History Walk, 4 pm. A free guided walk with docent Linda Fisher to a dozen World's Fair sites, ending near the entrance to Queens Night Market. Meet at the Alliance of FMCP tent just behind the New York Hall of Science in Flushing Meadows Corona Park.
Oct. 8, The Astoria Queens Columbus Day Parade, noon. The Federation of Italian American Organizations of Queens organizes this 45th annual event, which kicks off at Kaufman Studios, 34-12 36th St., and heads to a reviewing stand on Astoria Boulevard and 32nd Street. The grand marshal is Vito Giannola from Provident Bank.
Oct. 8, The Hey Nows, 8 pm. This top 40 party band has a special knack for connecting with audiences. They cover everything from to Tom Petty to The Chainsmokers. Resorts World New York City, 110-00 Rockaway Blvd., South Jamaica.
Oct. 8, Classical Music, 4 pm. Pianist Yejin Han performs, followed by a reception. The Center at Maple Grove Cemetery, enter via the gate at 129th Street and Kew Gardens Road.
Oct. 9, Green Soul + Elijah Thomas, 6:30 pm + 8 pm. Elijah Thomas plays flutes and piccolo. Kelly Green takes care of piano and voice. Luca Soul smoothes everything out on bass. Green Soul Studios, 110-20 73rd Rd., Forest Hills.
Oct. 9, Reed Removal Volunteer Day, 10 am. Join the Alliance for FMCP for a day of volunteering and learning about the waterfront. Meadow Lake Boathouse, Flushing Meadows Corona Park.
Oct. 10, Random Access Music, 7 pm. A Queens-based ensemble offers world premieres of songs for clarinet, cello, piano, ryuteki, hichiriki, and koto. First Presbyterian Church of Forest Hills, 70-35 112th St.
Oct. 12, Monthly Jazz Jam, 7 pm. On the second Wednesday of the month, musicians hone skills and jam with peers and the house band led by saxophonist Carol Sudhalter. Don't play? Don't worry. Listen. The house band opens each jam with Satchmo. Flushing Town Hall, 137-35 Northern Blvd.
Oct. 13, The Three Musketeers, Oct. 16. Commissioned by The Acting Company, this adaptation sheds new light on a time-honored swashbuckling adventure and gives a favorite story new importance. Shows are on Oct. 13 at 7:30 pm, Oct. 15 at 8 pm, and Oct. 16 at 3 pm. Queens Theatre, 14 United Nations Ave. S., Flushing Meadows Corona Park.
Oct. 13, Thursday Night Jazz, 8 pm. This monthly program re-launches with More Better, a genre-bending quartet that plays a fusion of African American music, everything from bebop to free jazz. Jamaica Center for Arts & Learning, 161-04 Jamaica Ave.
Oct. 13, Literary Thursdays, 6 pm. Carmen Rita Wong discusses her deeply personal memoir, Why Didn't You Tell Me?, which traces her search for understanding of family and identity. This daughter of Dominican immigrants navigates white spaces, trailblazes in the media, and builds her own family.