Pye Boat Noodle: A Transportation to Thai Land
By sonia Posted: December 6, 2014
Walking into Pye Boat Noodle, it's easy to forget that you're still in Astoria. The space is small, the tables making use of the limited area. The lights are dim. You feel transported, instantly, to a faraway place.
I've never been to Thailand, but I'm sure that I could wander into a small street shop somewhere, and it would be perfectly mirrored to Pye Boat Noodle. It's authentic, without seeming like it's trying too hard. It's just real.
The first thing you'll notice is how attentive the service is. As soon as you walk in, you're greeted with a chorus of hello's in Thai. Each time I've stopped by, my waiter or waitress walks me through the menu, helping me try new flavors and ingredients. They're eager to explain all the different offerings, or make substitutes, as well as offer recommendations on their own personal favorites.
Pye Boat Noodle's biggest sellers, obviously, their boat noodles. There's different noodle shapes you can choose from, and lots of different broths and flavors. Most of the broths are pork or chicken based, so if you're a vegetarian it's a bit harder to have lots of choices- but on the bright side, they do have a vegetarian menu – it just doesn't have too many choices.
As an appetizer, I love either the dumplings or one of the salads. My favorite of the salads I've had is the glass noodle salad – because the noodles look exactly like what they're named: glass! The dumplings are also great because they're soft and chewy, with a decent amount of filling.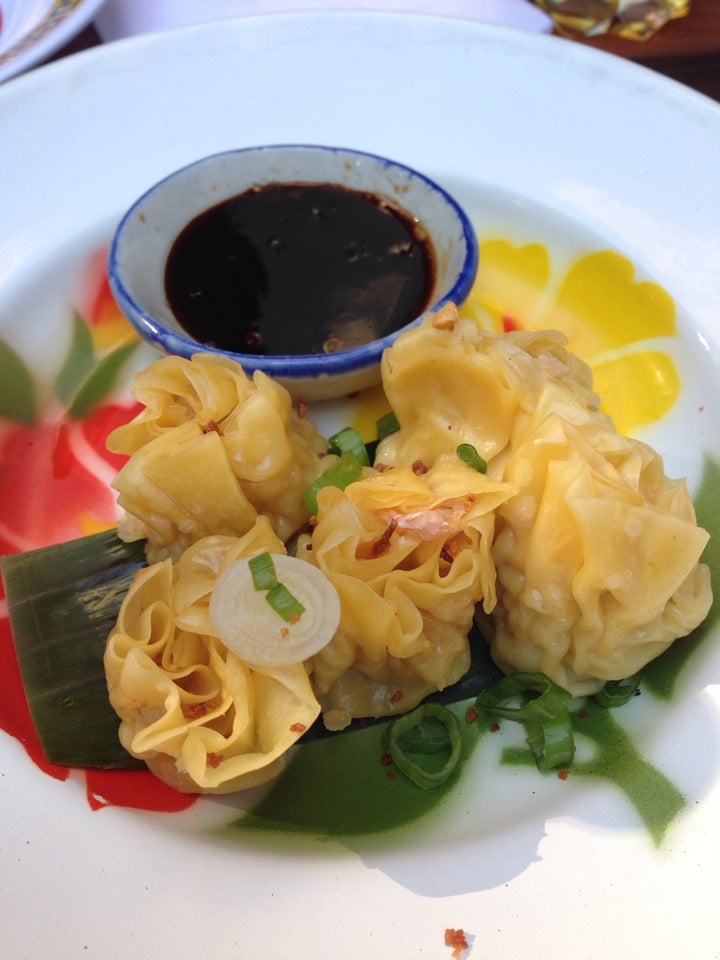 For soups, I love all things spicy, so I tend to steer towards the Tom Yum – it has chicken broth, and a heavy dose of lime juice.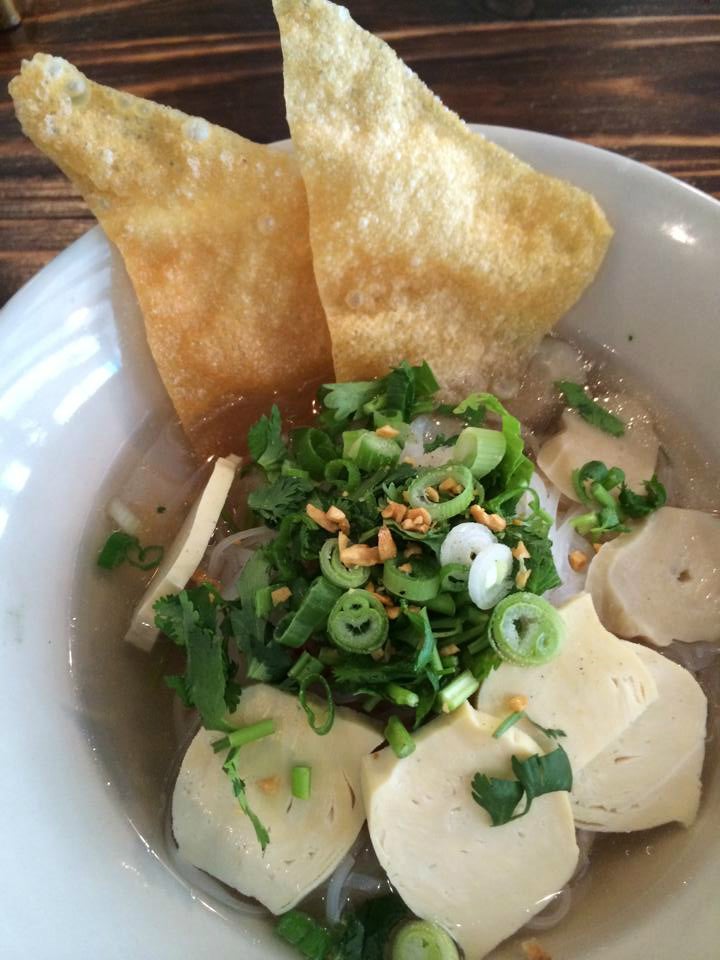 If you like heartier meals, the beef based broths are much more flavor packed. The boat noodle with beef has soy and beef meatballs, which they make fresh in house.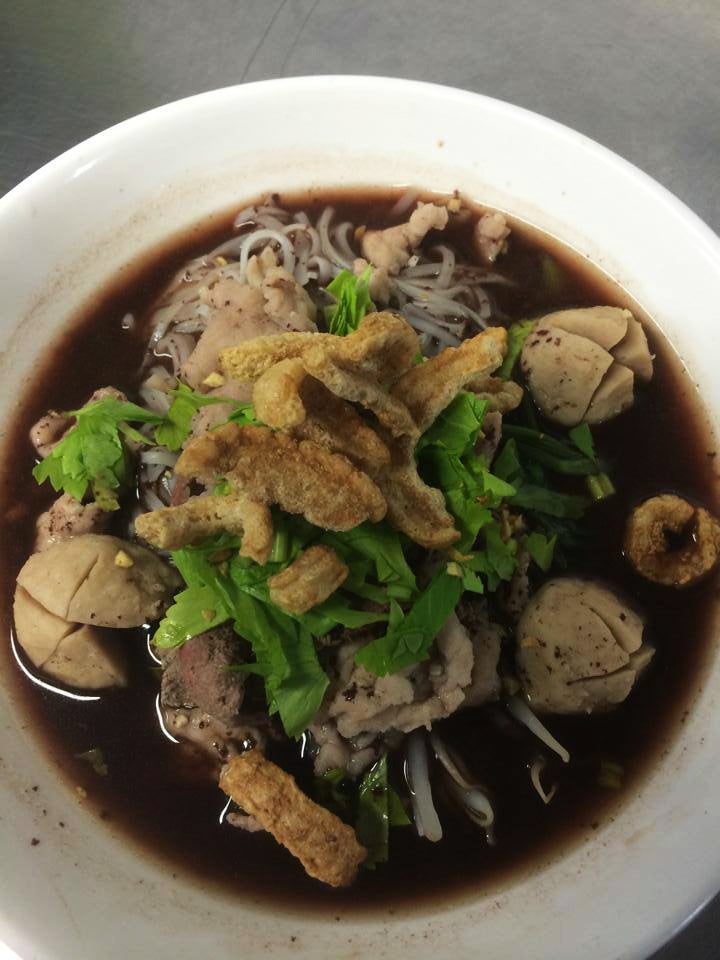 They give you a mix of condiments with your meal, which include chili flakes, vinegar with spices, fish oil sauce (it tastes better than it sounds), and crushed peanuts. Normally, I like to ask which condiment goes best with the noodle soup I ordered – some taste better with fish sauce, some with the crushed peanuts.
They have two phenomenal drinks: The Thai Iced Tea and the frozen watermelon drink. Seriously, they're cold, refreshing and awesome – if just a bit on the pricey side.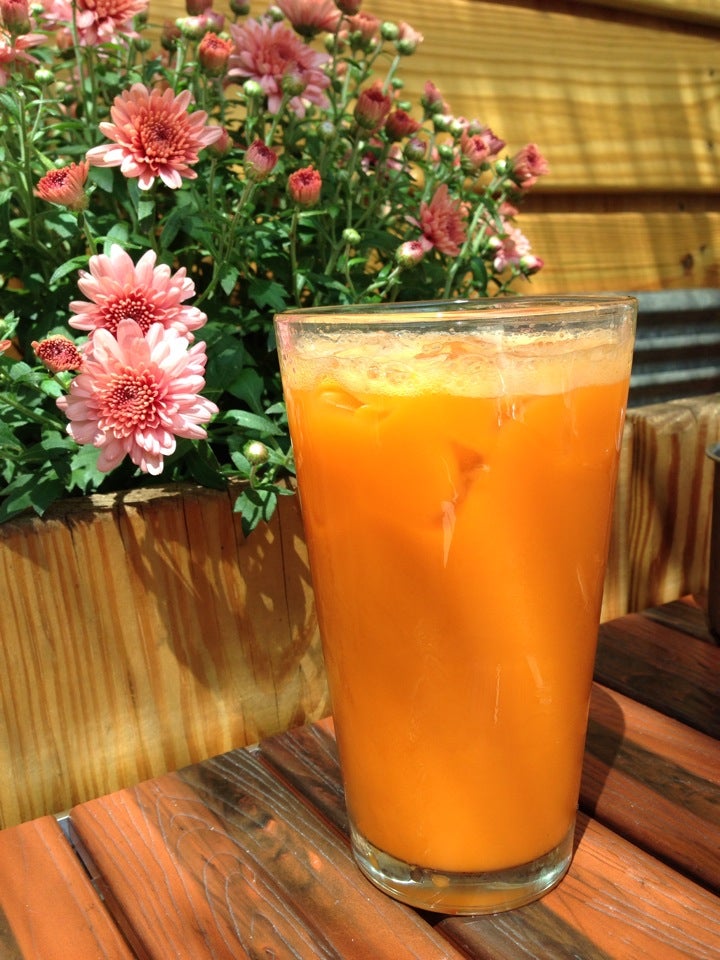 Overall, Pye Boat Noodles is definitely one of our top spots in Astoria for Thai food. Between the authentic décor, the ever-friendly and accommodating wait staff, or the phenomenal food, every visit ends on a good note.
Pye Boat Noodle
35-13 Broadway,
Astoria,  NY 11106