The Brass Owl is Having Events!
By sonia Posted: October 8, 2014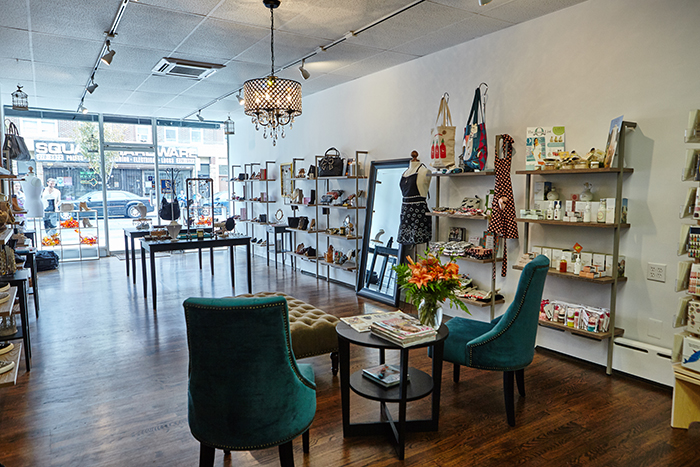 We recently told you guys about The Brass Owl, who just opened in Astoria and have a great, hand-picked selection of shoes and accessories. They just announced they'll be doing events at the store as well!
The Brass Owl opened for business as of September 13, 2014, in Astoria, Queens. The shop offers a hip and eclectic curation of name brands, local NYC designers, and trendy gifts, some of which are not available anywhere in the five boroughs.
The Brass Owl will host monthly events for women and offer refreshments and discounts.  Events include :
Night Owl Workshops – Held the 2nd Thursday of each month from 8pm-10pm. These workshops will be hosted by an expert in their field and will be fun and informative. This will include wine and cheese. The first event on 10/16 will be with beauty expert Eden DiBianco who will provide individual color and style analysis.
Pampered Mom Shopping Event – Every 3rd Sunday of the month The Brass Owl will open it's doors an hour early from 11am-12pm for mom's to shop with a 10% discount.
Ladies Night Out Private Party – The Brass Owl will raffle off a party for one customer and up to 10 of their friends every 3rd Thursday of the month from 8pm-10pm. This party will include wine and cheese and 10% off discounts for all shoppers.
9-5er's Shopping Hour – For those who have 9-5 jobs and can't find time to get shopping in, The Brass Owl will open the last Tuesday of every month from 7am-8am. Light breakfast will be served.
Friday Happy Hours 5pm-9pm – Customers can enjoy a glass of red or white wine while they shop.
The Brass Owl will also host additional special events during the month in the future.
The Brass Owl
36–19 Ditmars Boulevard
Astoria, NY 11105
Tuesday – Thursday 11:00 am – 8:00 pm
Friday – Saturday 11:00 am – 9:00 pm
Sunday 12:00 am – 6:00 pm.