Pick of the Month: The Beer Garden at Bohemian Hall
By James Delgenio Posted: August 1, 2023
It's 5:30pm on a Friday, and Stamatis Pelardis, the general manager of the The Beer Garden at Bohemian Hall, is upset with me because I'm working. As I furiously scribble down the contents of his interview, the mouthwatering sausage that I've ordered sits in front of me uneaten, and it's getting to him. He shakes his head at me disapprovingly, takes my notebook out of my hands, and places it just out of my reach. The writer inside me howls, but my stomach aches for that sausage. With little choice, I dig in, sampling a wonderfully lean and full-flavored sausage with the perfect amount of spice. I look up and Pelardis smiles, "It was getting cold," he says.
---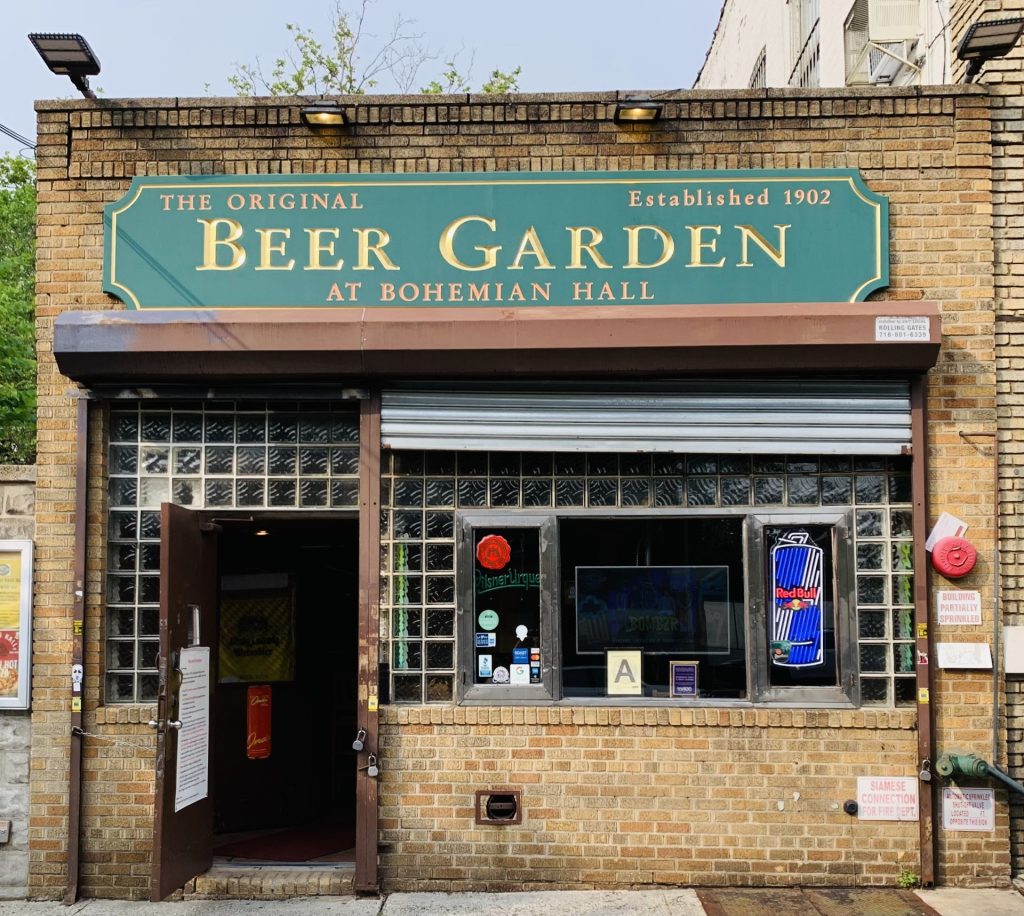 It's hard to say anything about the Beer Garden at Bohemian Hall that hasn't already been said. The first cornerstone was laid more than 110 years ago, making the hall one of the oldest and most famous spots in the entire city. There's an everything-and-the-kitchen sink attitude about the place: it's a combination beer garden, full bar, restaurant, cultural center, dance center, language resource, wedding venue, and more.
The Bohemian Hall is also one of the largest establishments around, nearly the size of a city block. The exterior features over 100 tables that can seat up to 1000 people, and its private VIP terrace can accommodate up to 50 guests. The interior is so large that you could get lost in its many rooms. And don't leave the kids at home; children are welcome.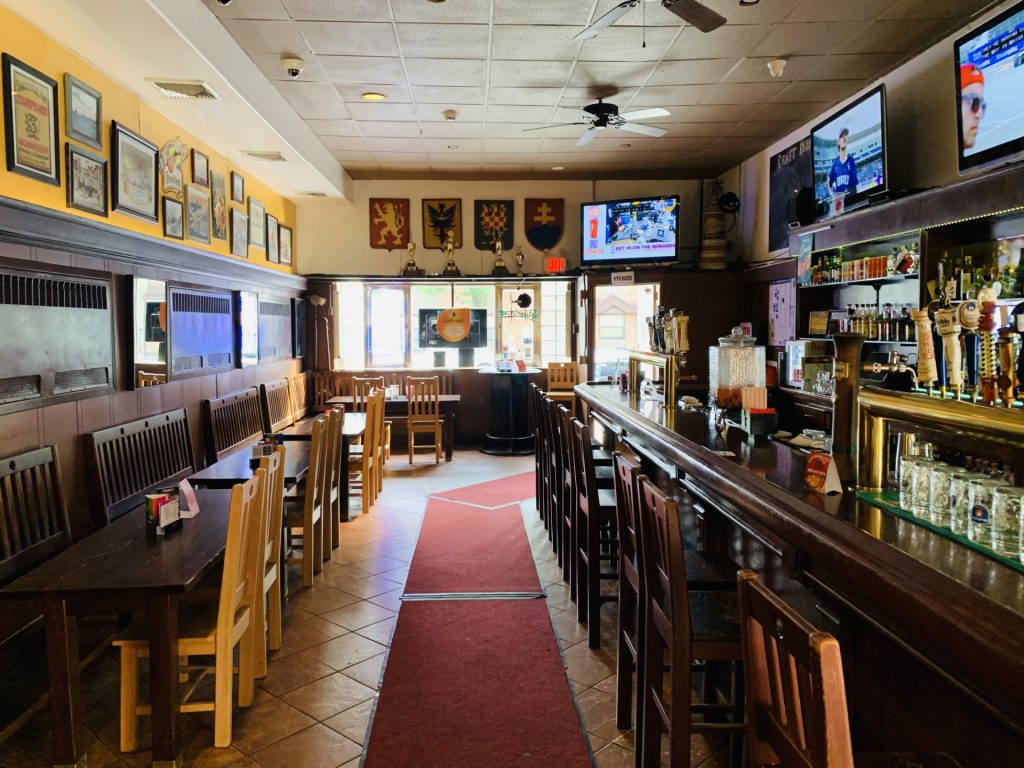 There are plenty of events going on in a constant rotation. For example, during the summer, the hall features a silent disco, where patrons can purchase a pair of headphones and tune into one of three DJs, all without upsetting the neighbors. There's also a fashion show featuring sustainable garments scheduled for late August. Wine Fest and Oktoberfest are slated for fall. In December, there's a Christmas market. There's simply no shortage of activities to take part in.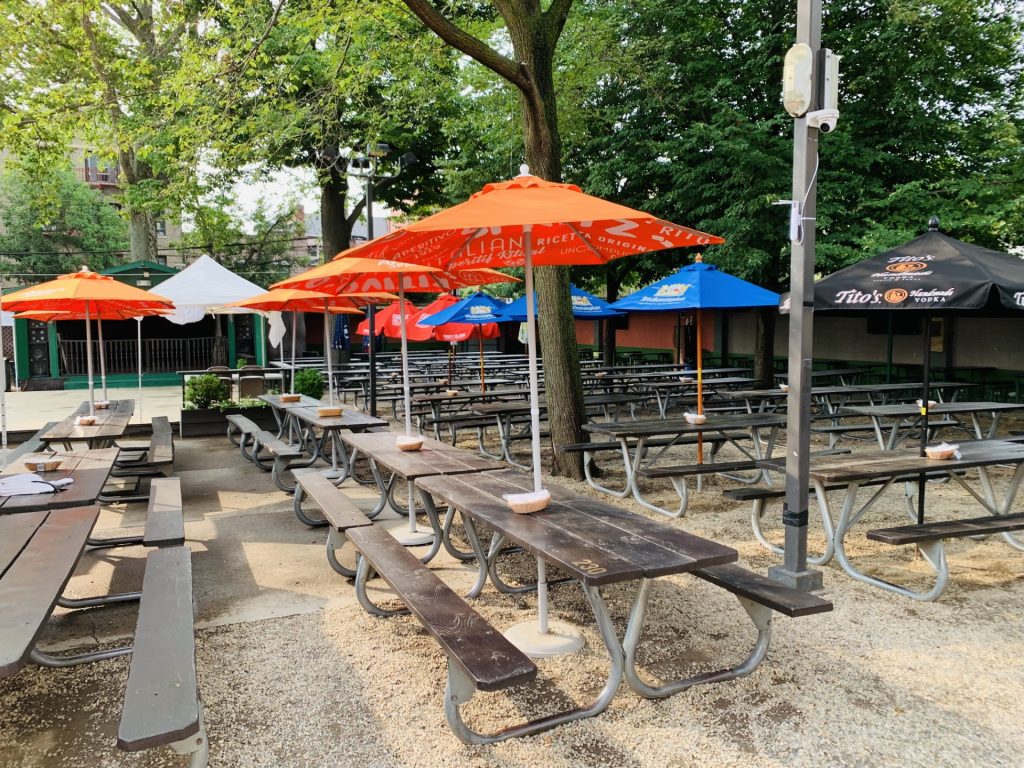 Under the new management of Pelardis, the Beer Garden has flourished. With meticulous attention to detail, Pelardis thinks about every aspect of the establishment. Even as he introduces me to his managers, event planner, marketing consultant, and staff, the small talk among them revolves around innovation. When I was there, they debated the pros and cons of the QR codes on the table, trying to figure out the most efficient way to check customers in and receive their orders.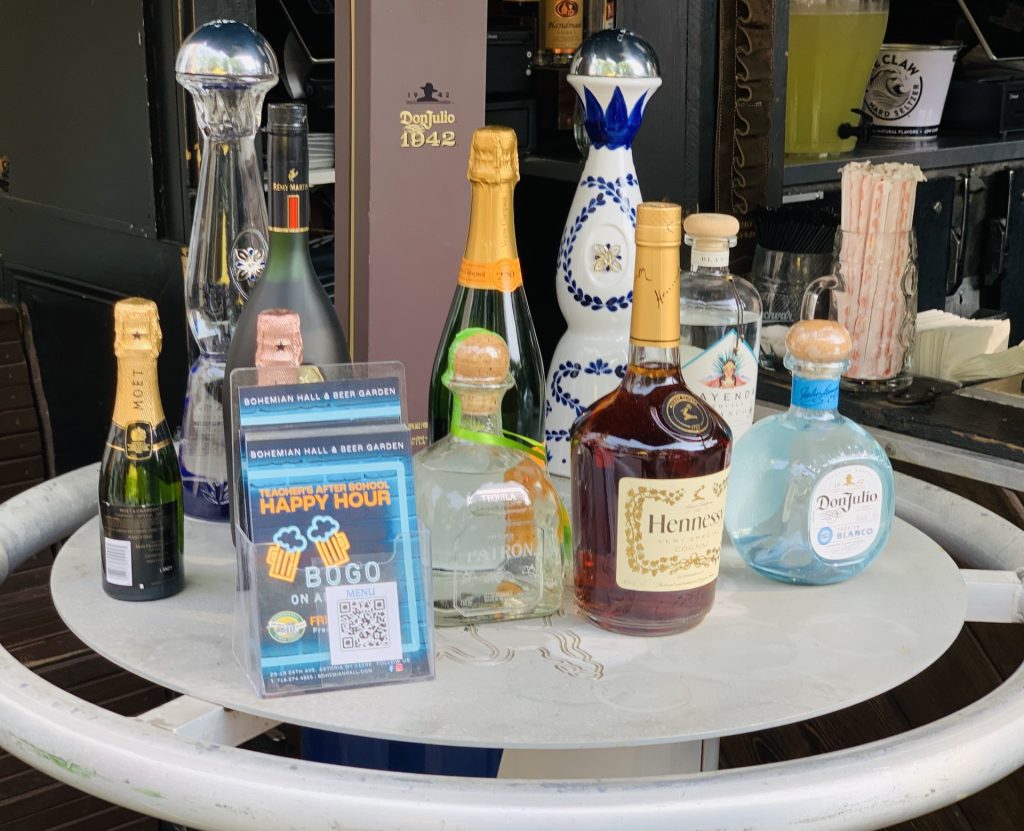 When I asked him about must-try dishes, Pelardis balked, "I don't want to say, 'must try,' because it eliminates the other ones." He has a point, and the food is not to be overlooked. "We buy from local vendors and [practice] as much sustainability as we can. We have some vegetarian and gluten-free options, and we have handcrafted cocktails and craft beers." The Bohemian signature sausage I ordered was delicious, and it paired perfectly with the giant pretzel and a Czech beer, Pilsner Urquell.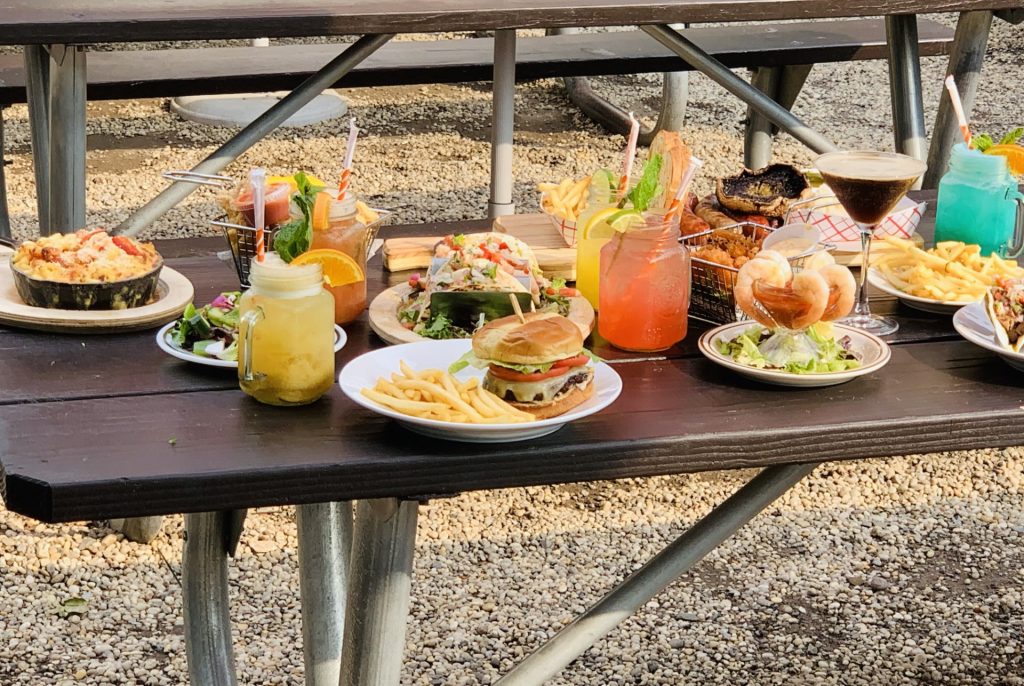 Once I cleaned my plate and retrieved my notebook, I felt a little sad having to leave. Pelardis made it a point to tell me that I am always welcome, and that I had to come back and experience his favorite musical act, The Sounds of the Gipsy Kings. As I went to leave, I wanted to thank Pelardis for his profound hospitality, but he shrugged it off. "I love to make people happy. Come as a stranger, leave as a friend."
29-19 24th Ave. / Phone: 718.274.4925 / website: bohemianhall.com Yelp 4.0