20 Best Places to Eat Brunch Right Now
By James Delgenio Posted: May 17, 2023
For everyone's favorite meal that's not quite breakfast and not quite lunch, hit these spots around town. So, without further ado, here is where to find the best brunches in Astoria.
After a big night out, you wake up in the morning with one thought on your mind: brunch. Since you slept through breakfast, you're probably ravenous for something with eggs, syrup, or both. An amazing brunch gives plenty of latitude in menu choices, and, if it's a boozy brunch that helps take the edge off, all the better. Peruse this list that's in no particular order to find that pitch perfect brunch where you can invite your mom and nurse your hangover.
---
Sanford's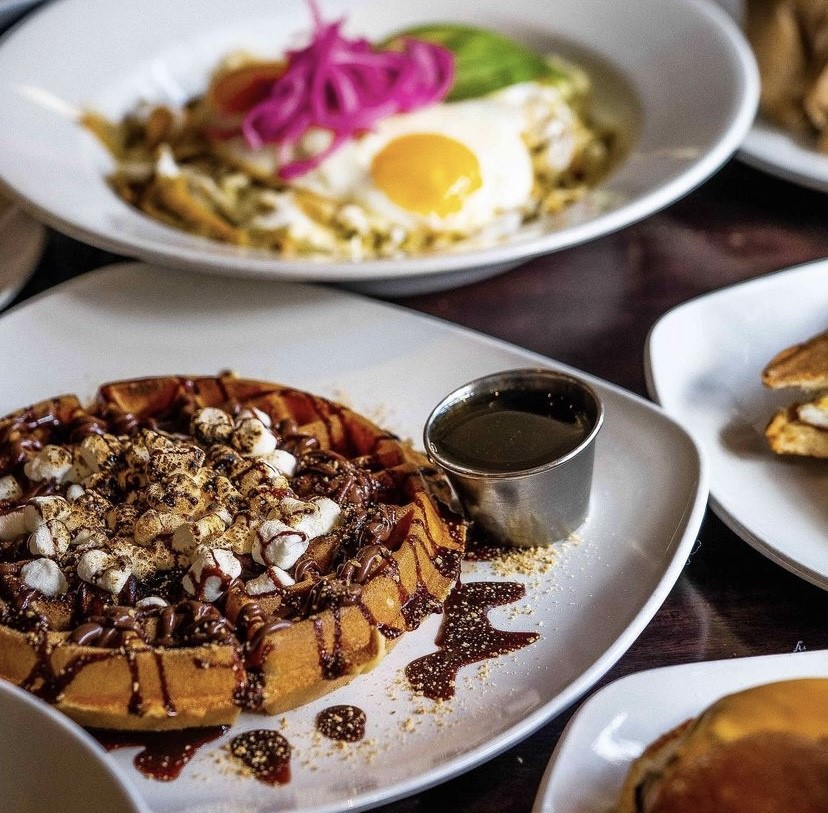 A local staple since the 1930s, Sanford's started as an old-school diner that became upscale while still holding onto its roots. Brunch is served every day from 10am to 4pm with a two drink for $10 add-on. Try one of their famous skillets: a choice of steak, chorizo, or corn beef hash with two eggs served over peppers, potatoes, onions, and fresh herbs. For your sweet tooth, grab the Nutella s'mores waffles, topped with chocolate, graham crackers, mini marshmallows and syrup.
30-13 Broadway / 718.932.9569 / sanfordsnyc.com / Yelp: 4.0
---
Sugarfreak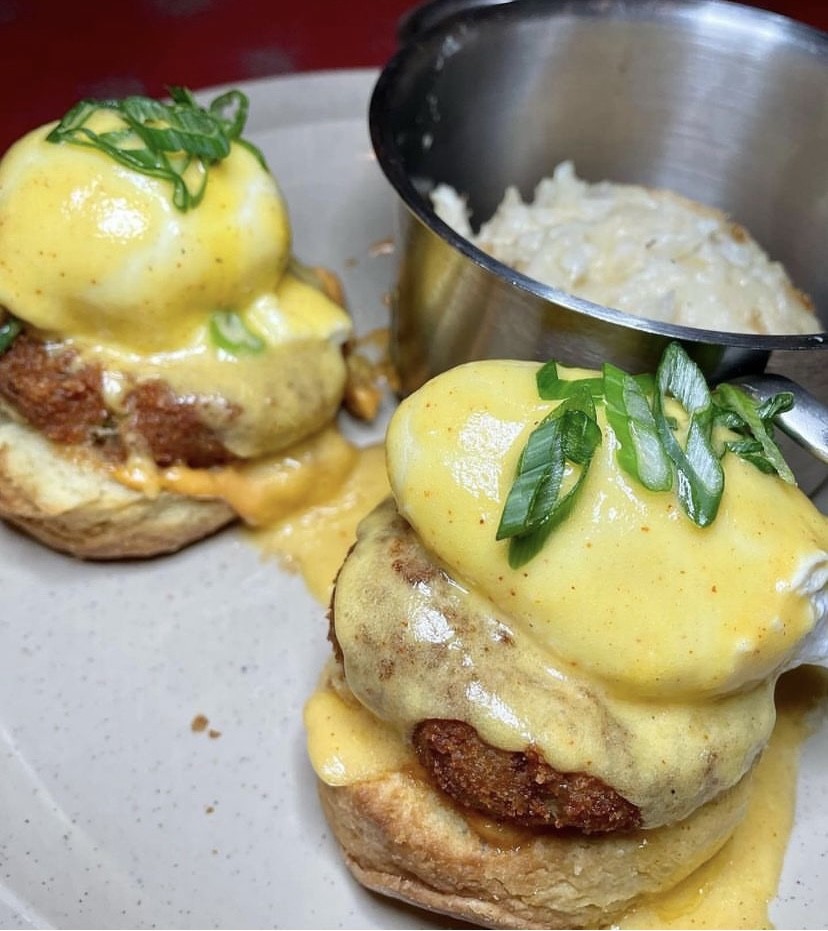 This restaurant is designed to be a friendly and happy brunch experience with its Bottomless Happy Hour that takes place every day for 90 minutes once the doors open. Their popular brunch benedicts are sure to please, including the traditional and delicious eggs benedict along with the more daring oysters Rockefeller or crab cake benedict.
37-11 30th Ave. / 718.606.1900 / sugarfreak.com / Yelp: 4.0
---
Urban Vegan Roots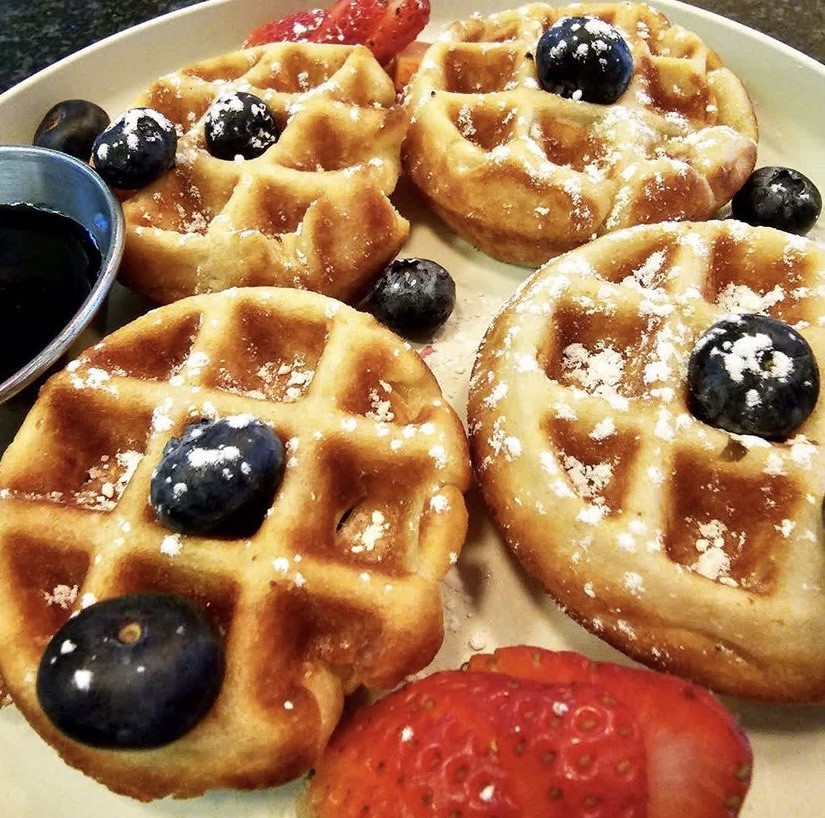 One of the few truly vegan options around town, Urban Vegan roots offers a unique take on traditional dishes like French toast, chicken and waffles, and omelets, but with plenty of creative substitutions that still get the job done. Their Healthy Happy Hour takes place once a month, where you can get an hour workout and juice cleanse before brunch begins.
34-47 31st St. / 516.490.6895 / urbanveganroots.com / Yelp: 4.0
---
Mayahuel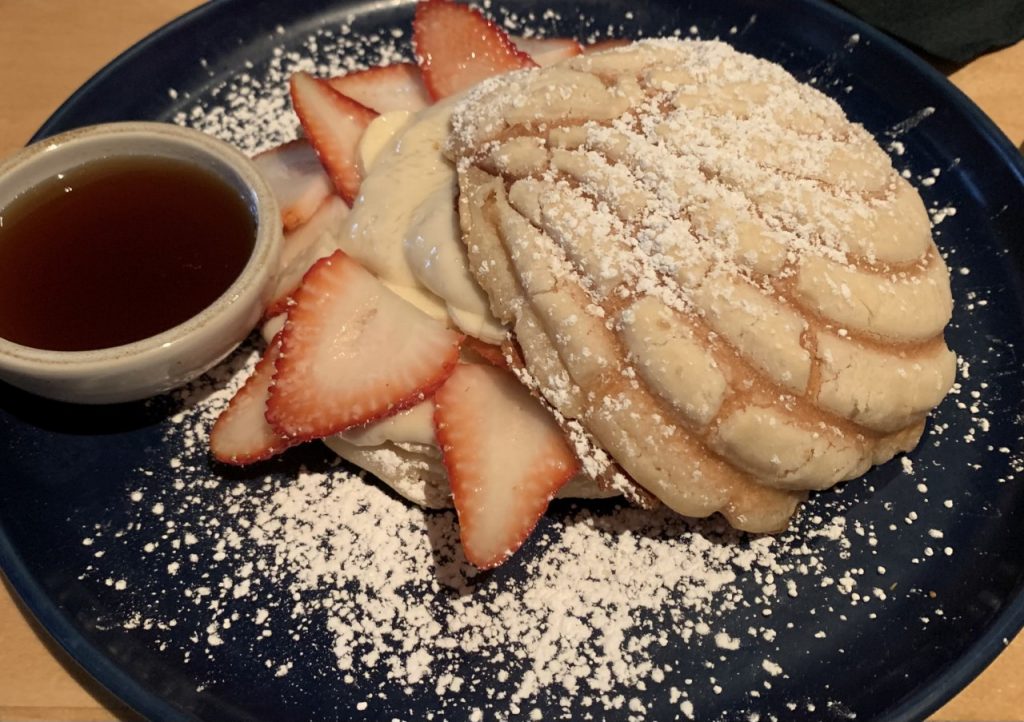 This Mexican restaurant and bar just opened and is already making waves in the neighborhood. With a stylish interior and a flair for presentation, Mayahuel will satisfy your brunch cravings beginning at 11am Saturdays and Sundays. Start with an order of guacamole for the table, and then try their concha French toast with crème brûlée filling, strawberries, bananas, and powdered sugar. Get unlimited brunch cocktails for $30.
32-07 34th Ave. / 347.639.0409 / mayahuelastoria.com / Yelp: 4.5
---
Sala Astoria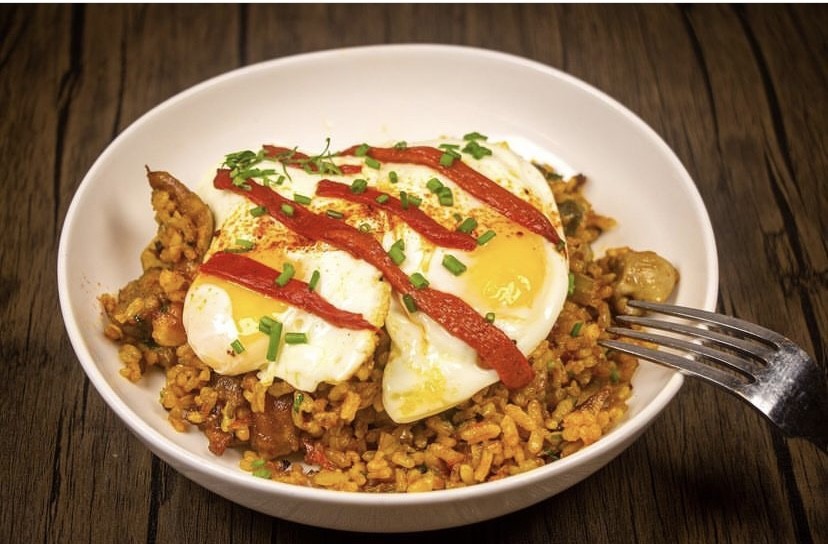 Located just a block off the 36th Avenue subway stop in the World Artisan Market, this tapas spot has been serving brunch with tasty a Spanish twist since September. On Saturday and Sunday beginning at 11:30am, you can go for their revuelto de paella: chicken with scrambled farm fresh eggs. Or try their Spanish (not French!) toast, made with challah bread and served with mixed berry compote.
34-39 31st St. / 929.556.3037 / salarestaurants.com / Yelp: 4.5
---
The Thirsty Koala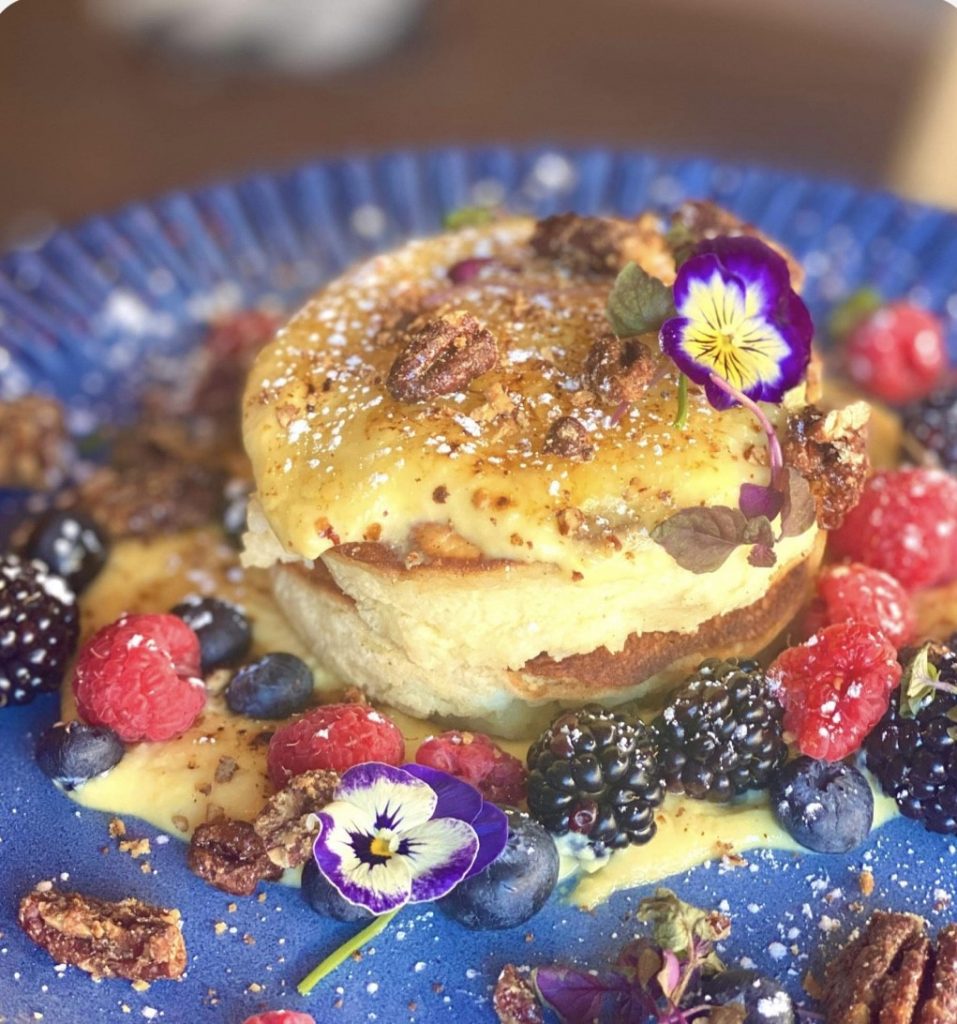 Serving up Australian food, The Thirsty Koala offers a more sophisticated take on traditional brunch. Starting at 11am Saturday and Sunday, you can order the crème brûlée soufflé pancake which is sure to delight your eyes as well as your stomach. For something a bit more adventurous, ask for the smoked salmon benedict with corn and jalapeño fritters. The Thirsty Koala's boozy brunch will cost you $30 and lasts 90 minutes.
35-12 Ditmars Blvd. / 718.626.5430 / thethirstykoala.com / Yelp: 4.5
---
Il Bambino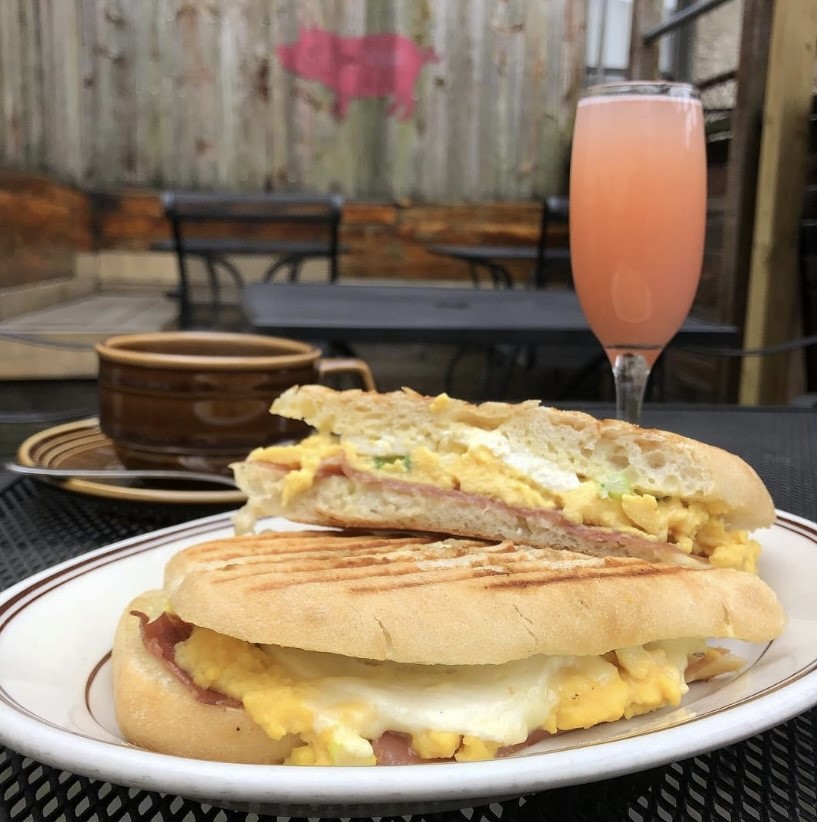 With a brand-new brunch menu, Il Bambino features an assortment of breakfast paninis that is sure to please. Chow down on the Wake and Bake, which is filled with Berkshire smoked ham, scrambled eggs, Tuscan cheese spread, and cracked pepper aioli. Another nice option is the Notorious P.I.G., featuring smoked bacon, scrambled eggs, aged cheddar, and truffle aioli. Il Bambino serves up brunch along with their regular menu every day starting at 11am.
34-08 31st St. / 718.626.0087 / Yelp: 4.5
---
35 Avenue Diner
This new spot in town is a traditional diner with a gigantic menu. The 35 Avenue Diner doesn't reinvent the wheel, but it does serve classic dishes done right. Order a smoked salmon platter for the table before munching on pancakes, French toast, waffles, or an omelet. Finish it off with some Greek yogurt or a smoothie and you'll be ready for that post-brunch nap.
30-01 35th Ave. / 718.806.1811/ Yelp: 4.5
---
Amylos Taverna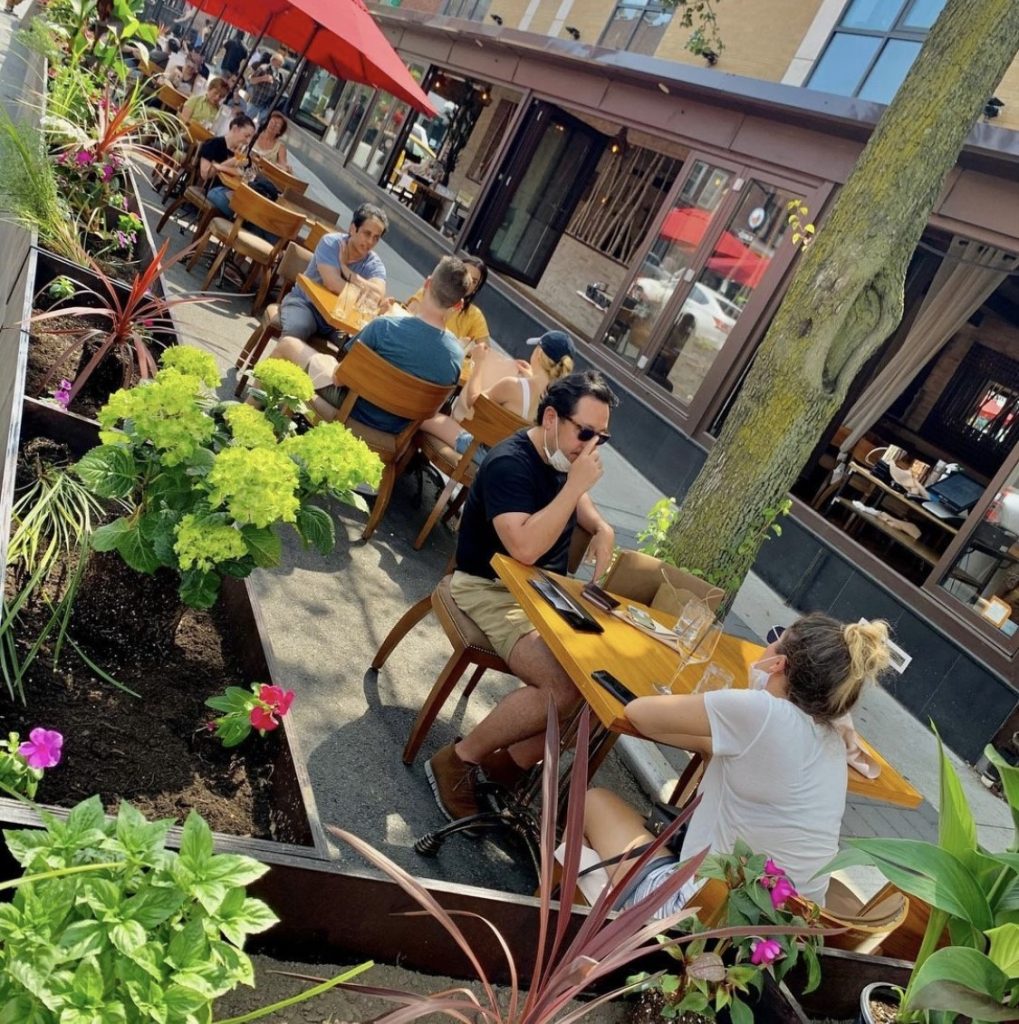 This upscale Greek restaurant has the kind of ambiance you want for the perfect family brunch. Order the Madame Amylos for their twist on the croque monsieur, featuring Greek mac and cheese, ham, bechamel, truffle, and a sunny-side up egg. Another popular item is the avocado toast, with country-style bread, mashed avocado with onion, tomato, lime juice, extra virgin olive oil, poached eggs, and crumbled feta cheese.
33-19 Broadway / 718.215.0228 / @amylos_taverna / Yelp: 4.0
---
Nino's AQ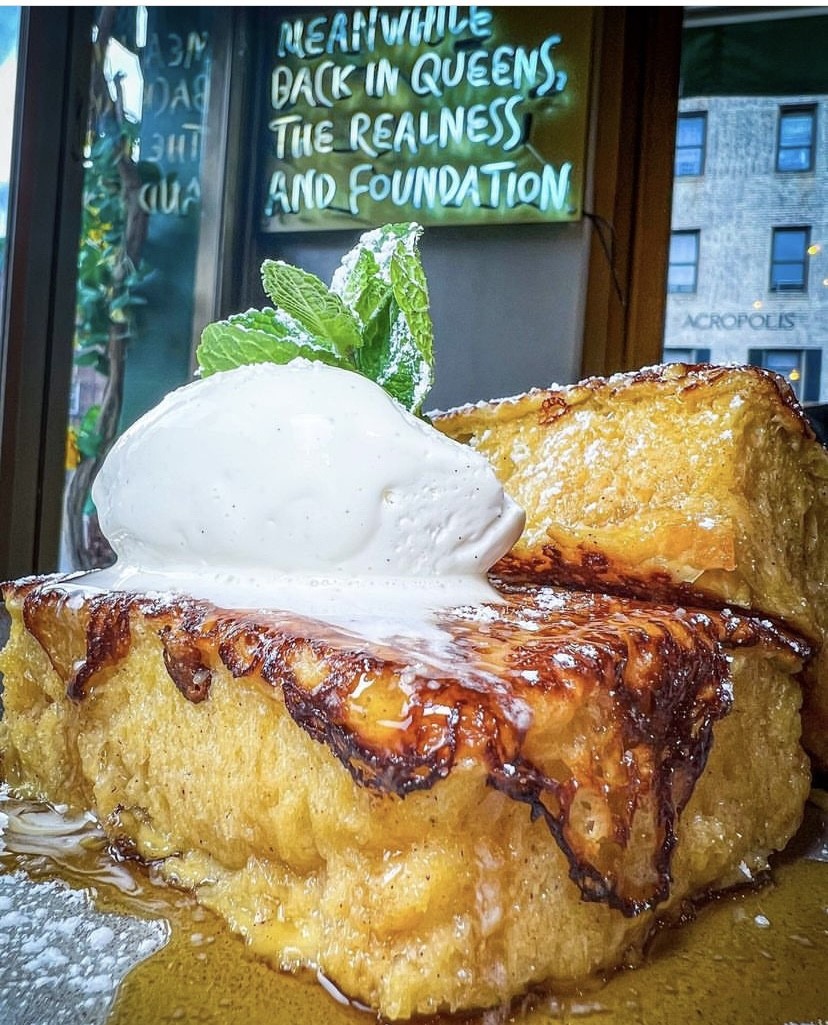 Nino's AQ is a trendy Italian restaurant located at Ditmars and 35th Street that was created by two brothers who based it on their successful Midtown restaurant, Nino's 46. Their double cut brioche French toast simply begs you to order it. The bread is soaked for 24 hours in eggs and brandy, fried up, and served with vanilla whipped cream and cinnamon maple syrup reduction. The lobster benedict or lemon ricotta pancakes are also extremely popular. You can't go wrong with the Nino's AQ bottomless brunch for $25.
35-01 Ditmars Blvd. / 718.777.0010 / ninosaq.com / Yelp: 4.0
---
Comfortland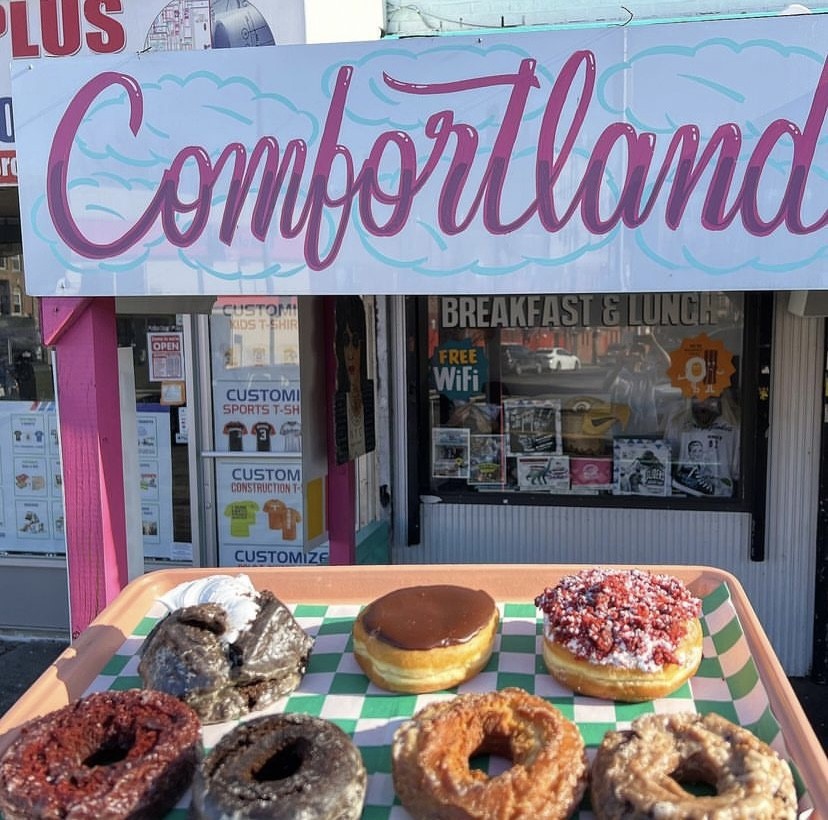 Open at 10am Tuesday to Friday and 9am Saturday and Sunday, Comfortland does exactly what it sounds like it does: provides great hearty food that's perfect for brunch. Order the Freak Show XL, a massive breakfast sandwich with eggs, American cheese, hash browns, sausage, bacon, pickled jalapeño, and chipotle aioli on a jumbo potato bun. Then top it off with a rainbow cake milkshake because, why not? Comfortland also serves a great vegan breakfast po' boy with vegan sausage, tofu scramble, hash browns, and spicy ketchup. Also be sure to grab one of their homemade donuts as a side.
40-09 30th Ave. / 347.642.9932 / comfortlandnyc.com / Yelp: 4.0
---
Snowdonia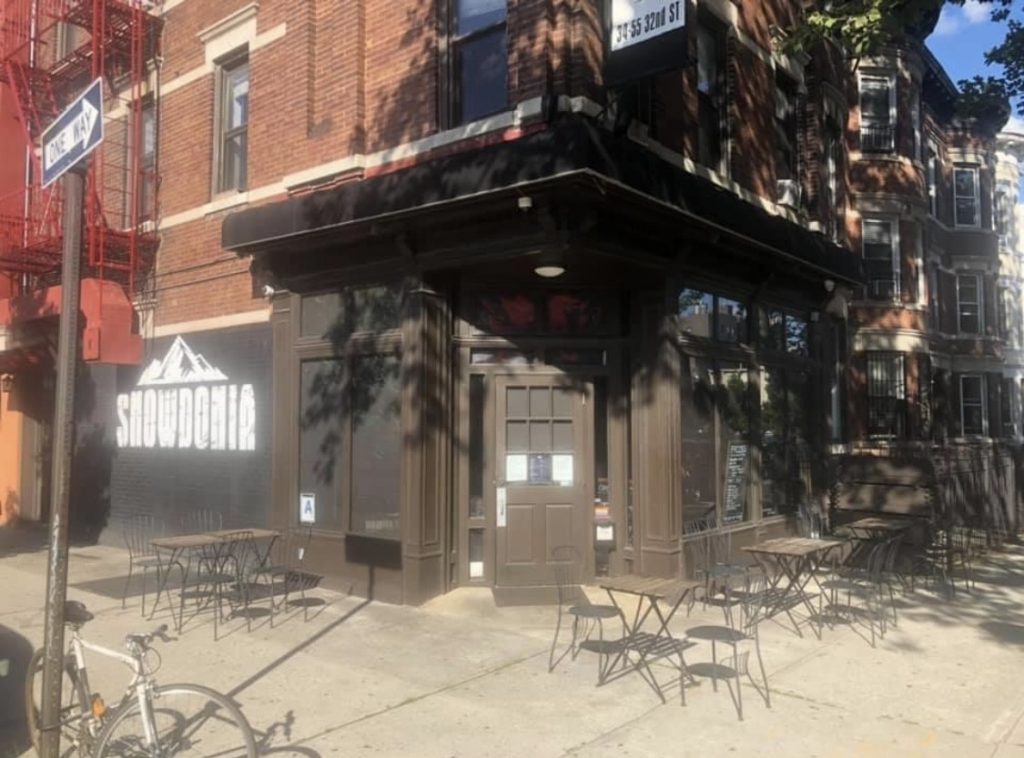 This traditional Welsh gastropub offers a very non-traditional brunch experience. If you want great food and entertainment, look up the schedule for their Hot and Scrambled Drag Brunch which includes a bottomless drink option. Try popular brunch dishes that you won't find anywhere else in town, like the Welsh big breakfast, rarebit benedict, and Angelsey eggs. Regular brunch hours are Saturday and Sunday starting at 2pm.
32-01 35th Ave. / 347.730.5783 / snowdonia.nyc / Yelp: 4.0
---
Sunswick 35/35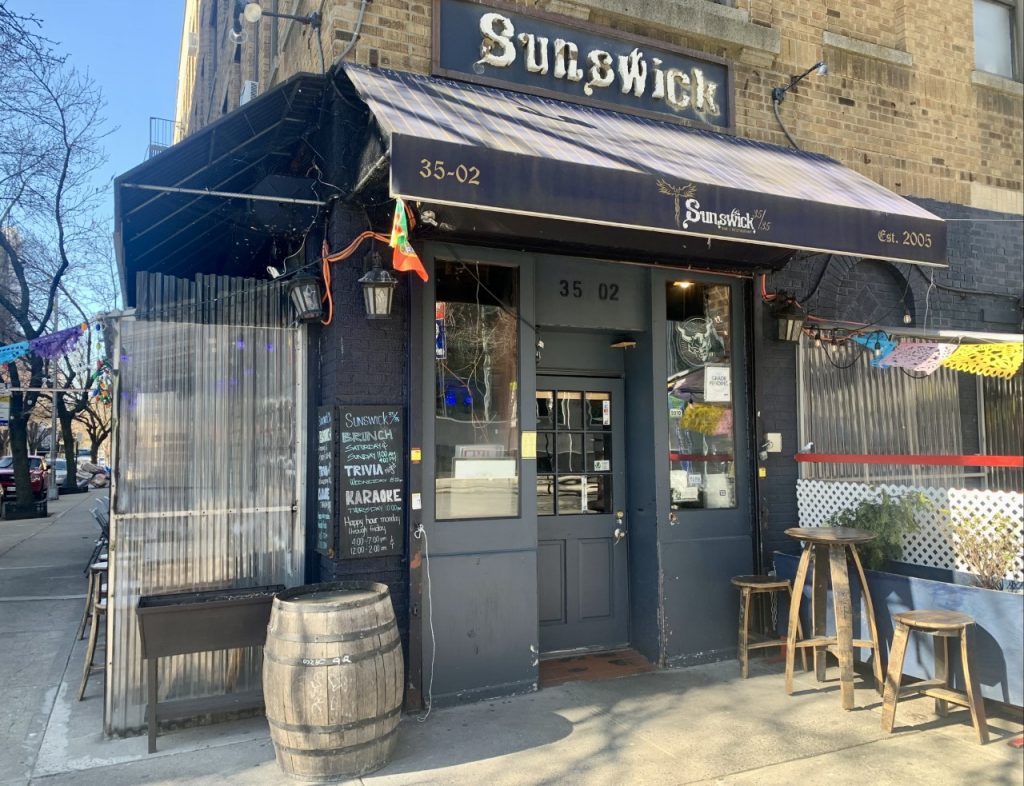 This bar features an overwhelming amount of drink options: if it comes in a glass, you can order it here, including an impressive array of breakfast smoothies. Their brunch menu is small but solid, with breakfast burritos that come with your choice of steak, bacon, ham, or chorizo. Huevos rancheros are sure to satisfy your craving if you like a bit of spice with your meal, with two crispy corn tortillas filled with sunny-side up fried eggs, avocado, queso fresco, pico de gallo, refried beans, and spicy red house sauce.
35-02 35th St. / 718.752.0620 / sunswick.net / Yelp: 4.0
---
Lagano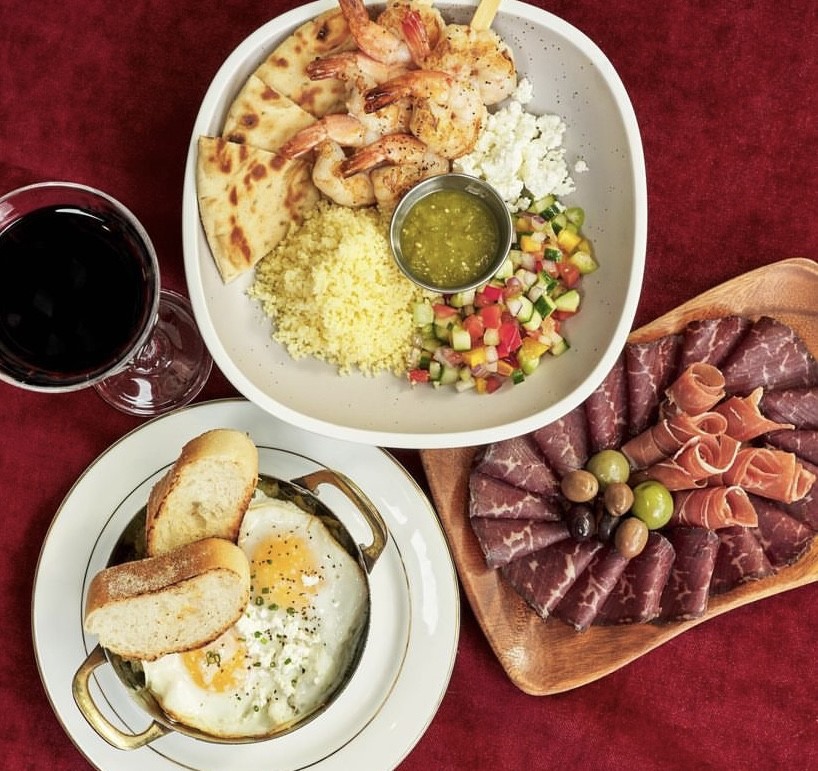 Lagano is a tapas bar and restaurant with a wide variety of cuisine, including Mediterranean, French, Italian, and American influences. Their Mediterranean Breakfast is a plate of shrimp and brazine skewers, cous-cous, yogurt, and green salsa. This pairs nicely with the Lagano spritz: prosecco, peach liquor, blood orange syrup, fresh basil, and soda. There's also a bottomless brunch add-on for $25 that lasts a full hour.
30-06 Ditmars Blvd. / 347.808.8802 / laganonyc.com / Yelp 4.5
---
Vesta Trattoria and Wine Bar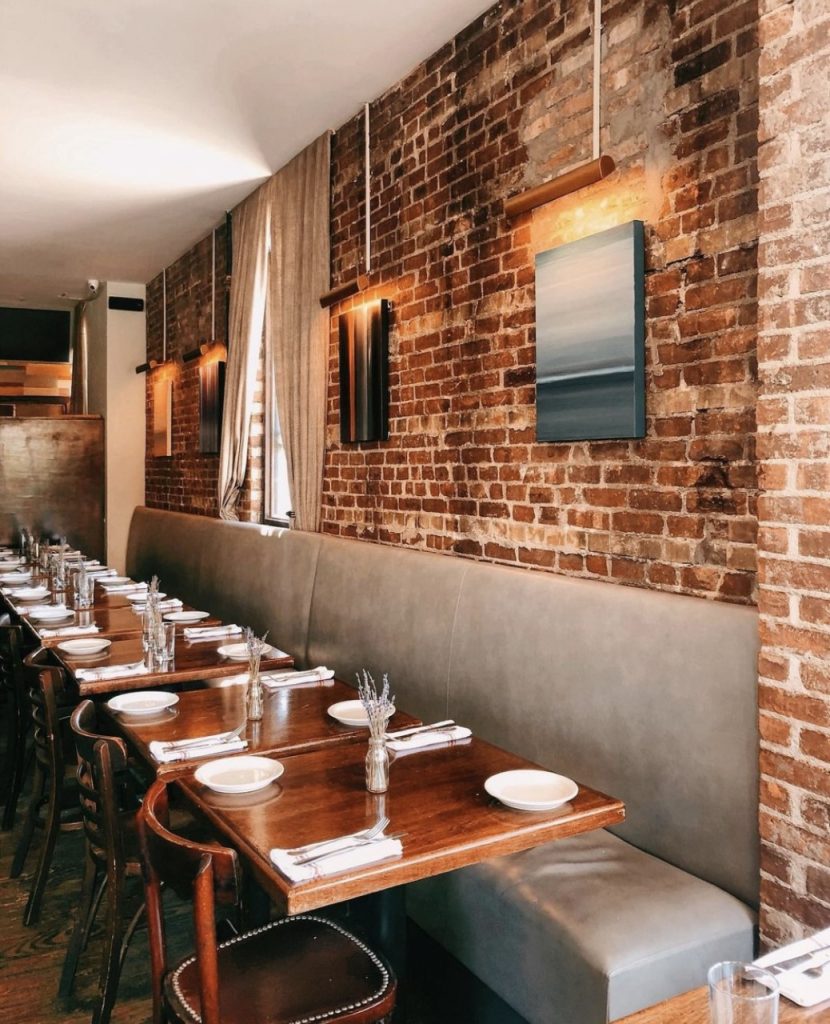 Vesta is an Italian restaurant with a relaxed atmosphere and friendly staff. Popular brunch options include the Vesta breakfast, which is two eggs, bacon, toast, house-made jam, and home fries. For an Italian specialty, order the carbonara mac and cheese, a mix of fettuccini, caramelized onions, bacon, focaccia breadcrumbs, and a poached egg. Make sure to add on a side of cacio e pepe fries, tossed with Grana Padano with pink and black peppercorns.
21-02 30th Ave. / 718.545.5550 / vestavino.com / Yelp: 4.5
---
Ovelia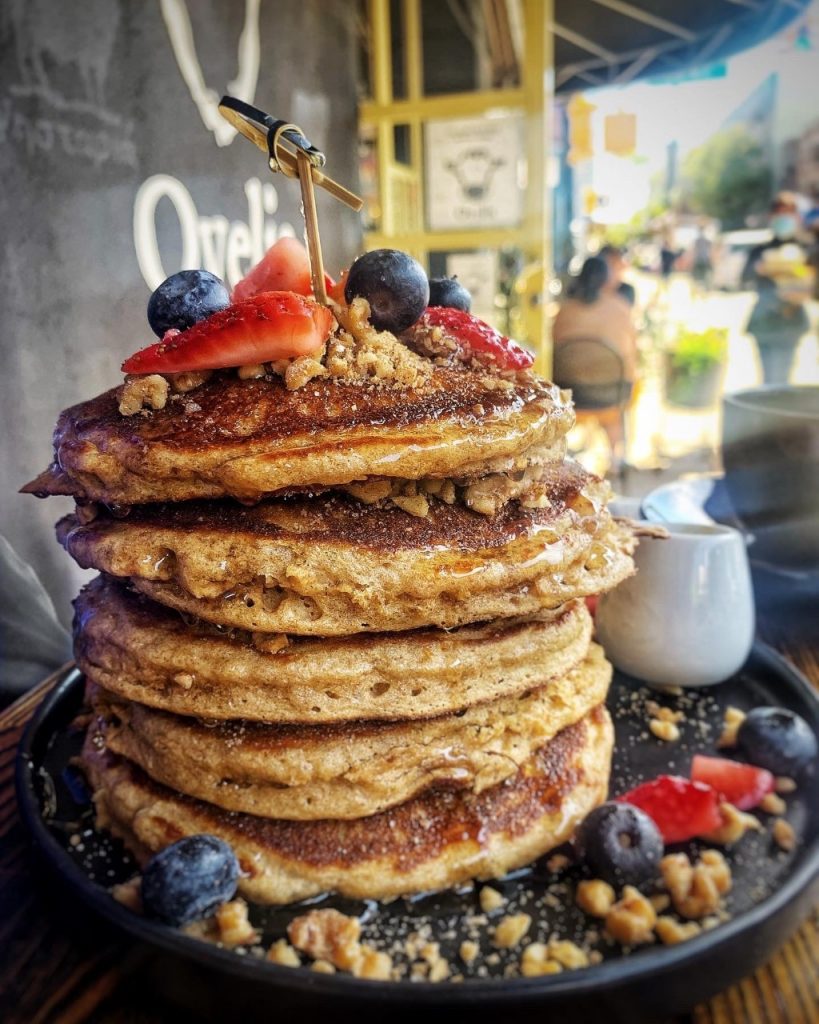 Conveniently located on 30th Avenue, Ovelia is a Greek restaurant that offers a tantalizing brunch menu on Saturdays and Sundays from 12-4pm. Spring for the popular baklava pancakes, which are stacked high and layered with walnuts, cinnamon, sugar, and served with Greek thyme honey. Another great choice is Ovelia's answer to the chicken and waffle craze: buttermilk fried chicken and loukoumades, which are Greek style donuts that are crispy on the outside and fluffy on the inside, served with Greek thyme honey and buffalo sauce.
34-01 30th Ave. / 718.721.7217 / ovelianyc.com / Yelp: 4.0
---
Ruta Oaxaca Mexican Cuisine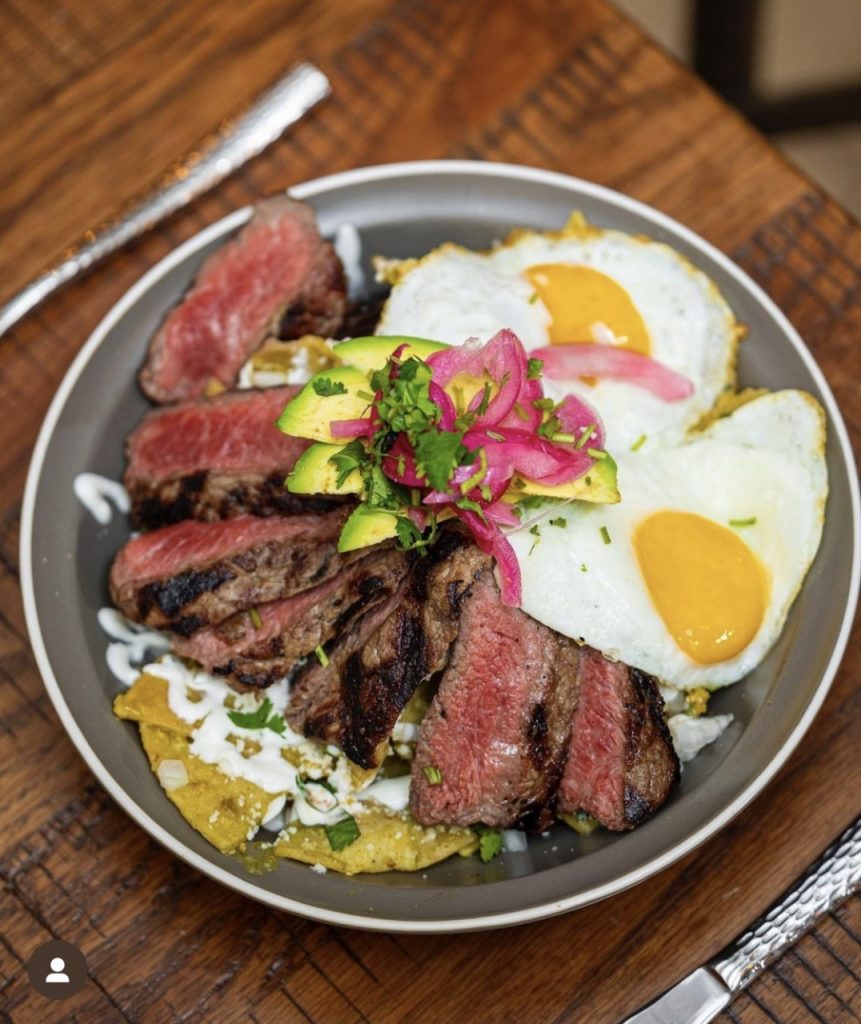 Head down the road to Oaxaca for brunch served every day from 12-4pm. Saturday and Sunday brunch starts at 11:30am and features two for one cocktails and sangria or a bottomless drink option. Their spicy take on scrambled eggs, called eggs Oaxaquenos, comes with salsa verde, melted chihuahua cheese, black beans, fresh avocado, pickled red onions, and cilantro. For carnivores, add steak to their Ruta Chilaquiles: simmered corn tortilla, salsa verde, fried eggs, queso fresco, avocado, crema, onions, and cilantro.
35-03 Broadway / 929.349.1228 / rutaoaxacamex.com / Yelp: 4.5
---
Café Turkiye Grill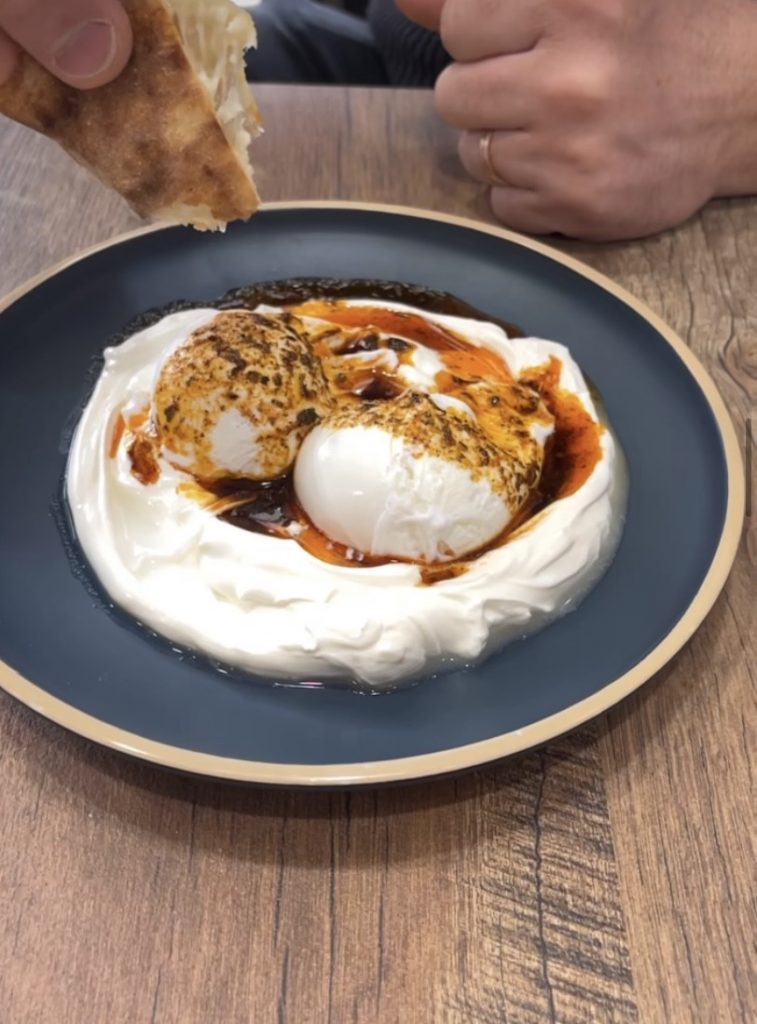 Having opened last year, Café Turkiye proudly offers healthy Turkish-Mediterranean flavors. The Turkish breakfast includes assorted cheeses, olives, tomatoes, cucumbers, salami, butter, honey, jam, bread, and egg. An interesting dish is the cilbir, or Turkish benedict, which is poached eggs served on a bed of yogurt with special herbed sauce.
37-05 Broadway / 718.777.0200 / café-turkiye.com / Yelp: 4.5
---
Victory Garden Café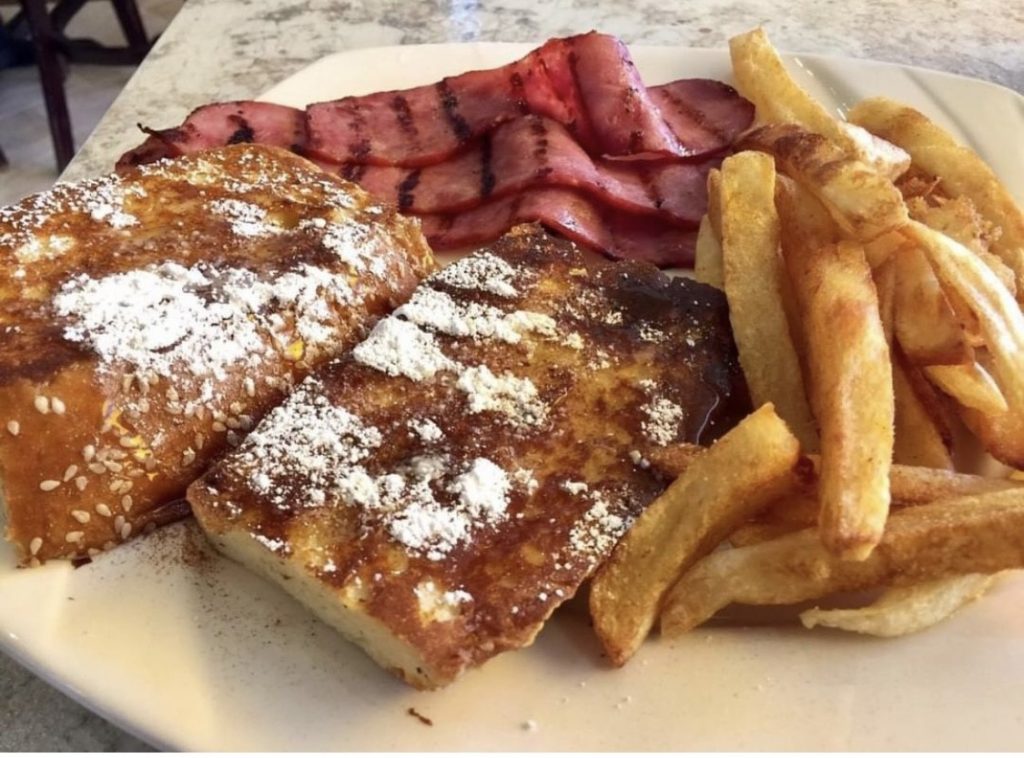 This spacious Greek restaurant is a local gem with an inviting interior, a friendly staff, and plenty of exterior seating if you prefer to eat your brunch outside. Try a traditional omelet or the tsoureki French toast, which is made using Greek-style egg and butter enriched sweet bread. Victory Garden Café also offers a prix-fixe brunch option for $14.95 a person served every day.
21-69 Steinway St. / 718.274.2087 / victorysweetshop.com/garden-café / Yelp: 4.0
---
Chez Olivia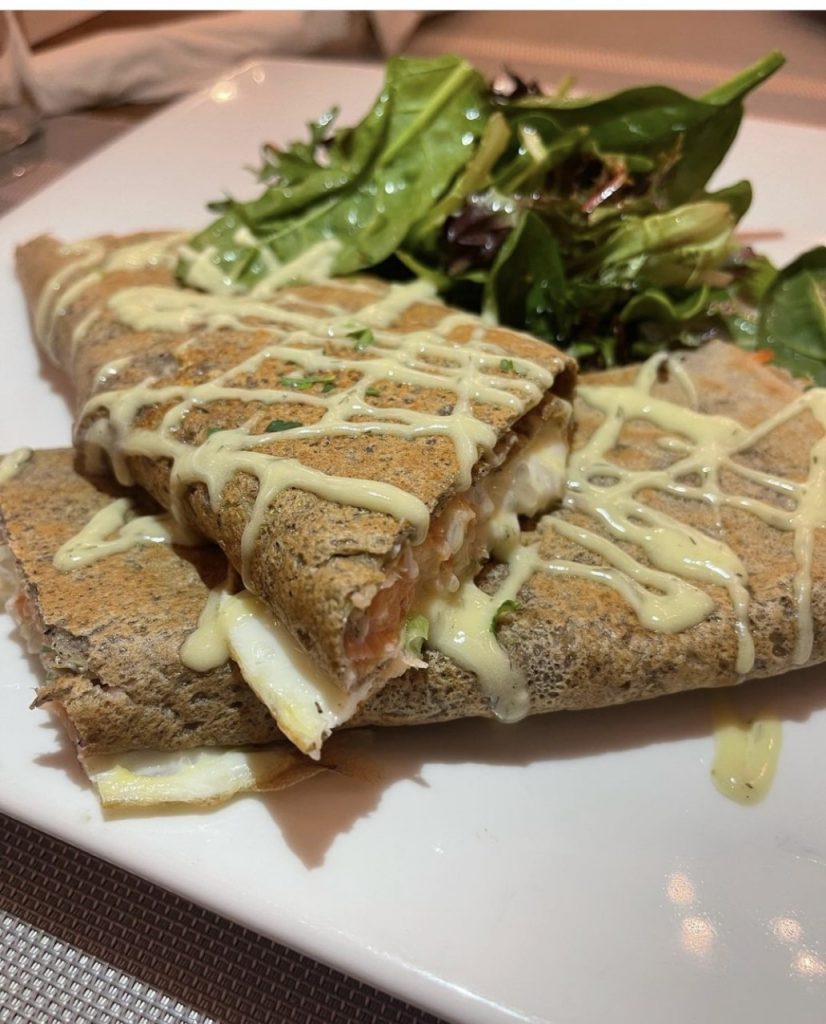 If you're craving French bistro cuisine with American flair, look no further than Chez Olivia. With a farm-to-table experience, this restaurant features a relaxed but upscale setting. Brunch runs Monday to Friday from 12-4pm and Saturday and Sunday starting at 11am. Go all in on their variety of sweet and savory crepes. Standouts include the salted caramel crepe and la roulée crepe: a unique mix of smoked salmon, egg, Swiss cheese, scallions, and dill sauce.
29-11 23rd Ave. / 718.204.0952 / chezolivianyc.com / Yelp: 4.5