31st Avenue Open Street in Astoria to Reopen for its Fourth Season on Earth Day, April 22nd
By admin Posted: March 16, 2023

Submission form now open for new or veteran programmers and organizations who want to host community activities or events
The 31st Avenue Open Street will reopen for its fourth season the weekend of April 22, with operating hours of 12:00 pm to 8:00 pm on Saturdays and Sundays through the spring, summer and fall. During that time, 31st Avenue between 33rd Street and 35th Street closes to traffic and parking, and opens up to cycling, walking and community-centered programming.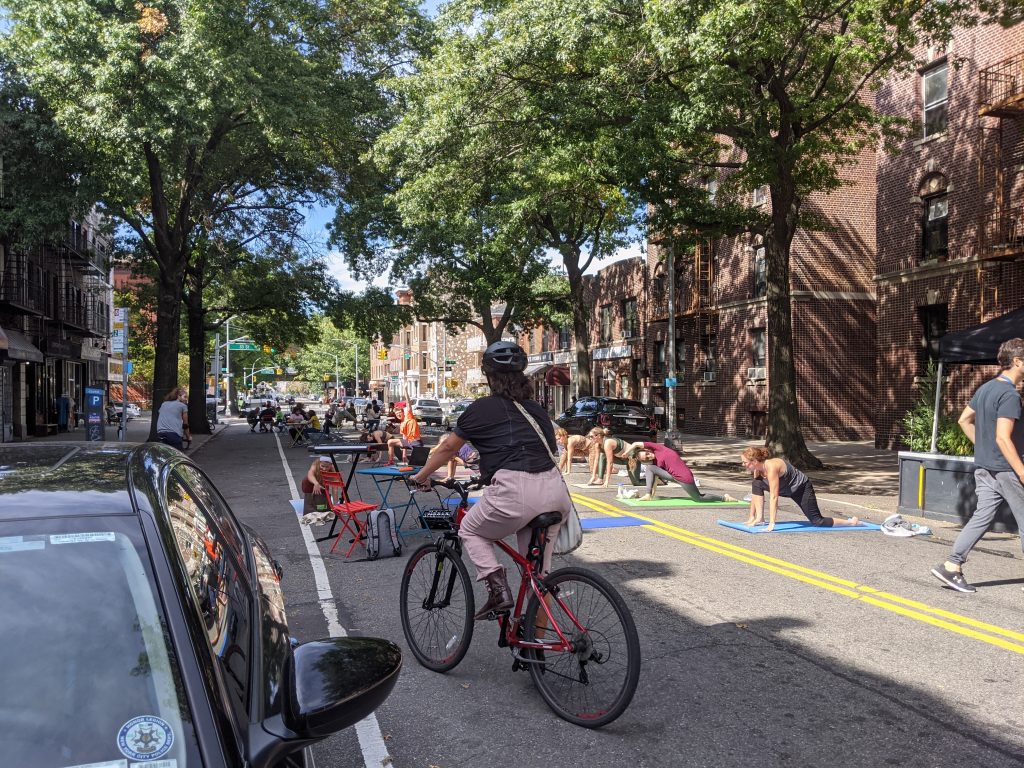 Programmers, organizations or community members who are interested in hosting weekend events and activities on the Open Street are invited to submit their ideas via an interest form, beginning today. Coinciding with Earth Day, programming for the launch on April 22 will include themed activities, performances and more provided in partnership with the New York City Department of Transportation.

The 31st Avenue Open Street Collective—the volunteer group of local residents who make the Open Street a reality—has been hard at work over the winter preparing for the new season. They announced a call for local artists to beautify the newly installed bike corral on 34th St, and will reveal the winning design soon from the wide range of submissions received. Additionally, a fundraiser held for the Astoria Food Pantry, which receives over $2,000 a month from our vendor fairs, passed the set goal of $8,000, helping the organization secure rent for two months.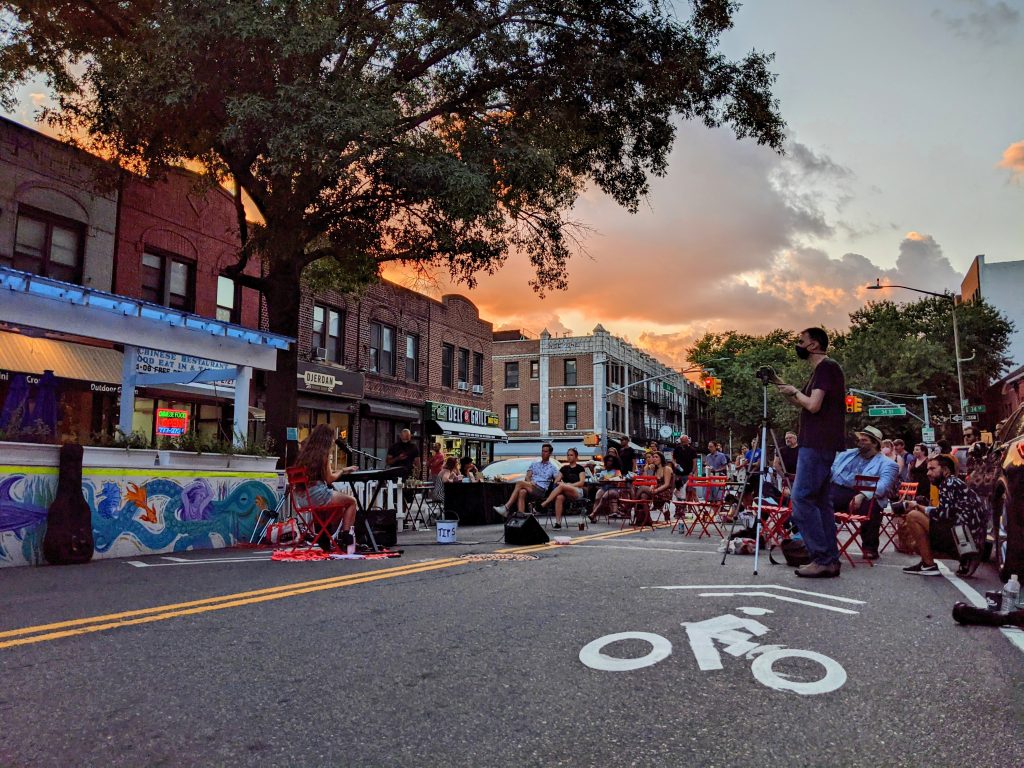 This year, the Collective is thrilled to welcome back The Horticultural Society of New York (The Hort) as a continued partner in helping to set up and break down the Open Street each weekend and assist in beautification and litter removal, as well as beloved programs like The Connected Chef's Urban Farm Stand and the QNS Collaborative's monthly Maker Markets.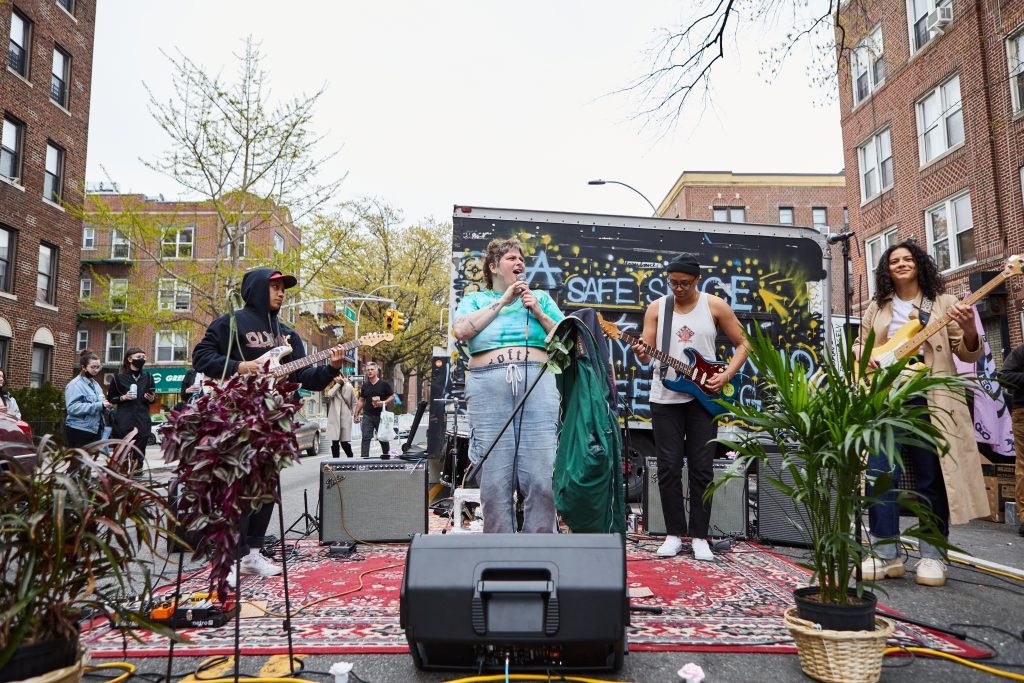 "Over the past few years, we have seen 31st Avenue transform as a result of the Open Street program, into a vibrant and bustling gathering place for the community on the weekends," said John Surico, a member of the Collective and a longtime Astoria resident. "As a third-year volunteer, it brings me a lot of joy to see our street used as a place for kids to learn to ride bikes, for dog owners to meet up, or for up and coming performers to find an audience. The program brings our neighbors together and I'm thrilled for what we have in store this year."

During the 2022 season, the 31st Avenue Open Street hosted over 160 activations, including 14 performances, over 40 vendor fairs and markets, 15 classes and workshops, and over 60 community meetups. In addition, the Collective organized 7 special holiday events for the community, including Trick-or-Streets on Halloween, and a free community feast for Thanksgiving. A petition to bring back the Open Street this year garnered over 1,600 signatures.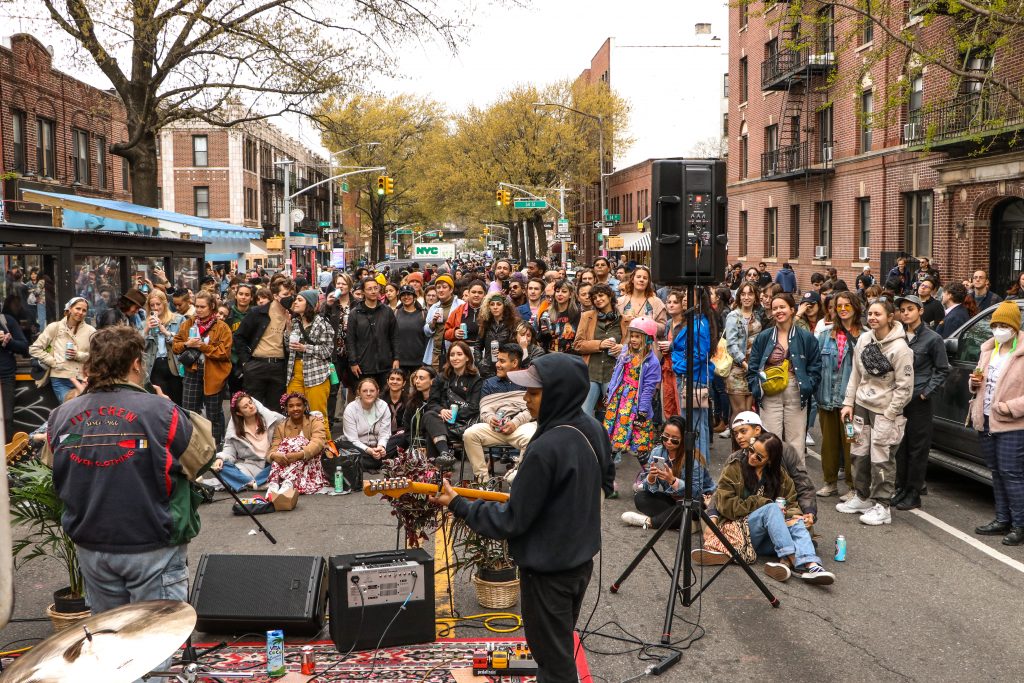 This year, the Collective hopes to expand the types of programming offered to better meet the needs and interests of our diverse local community. If you have an activity or event in mind, we encourage you to submit your idea via our interest form and the Collective will work with you to schedule it, and provide resources if needed. We aim to create a welcoming, diverse, safe and fun space for everyone in Astoria, and we want to assist organizations who may see cost or materials as a barrier to participating.

"It's hard to imagine that we started the Open Street just three years ago, with some metal barriers and a handful of tables and chairs at the height of the pandemic," said Erin Dennis, a member of the Collective and Astoria resident for nearly a decade. "Thanks to the support of DOT, our community partners and local businesses on the block, we've been able to grow the program and turn it into a real community hub that people look forward to each weekend. I'm excited to keep expanding the types of activities we can offer, and to help some new programmers and organizations get involved this year."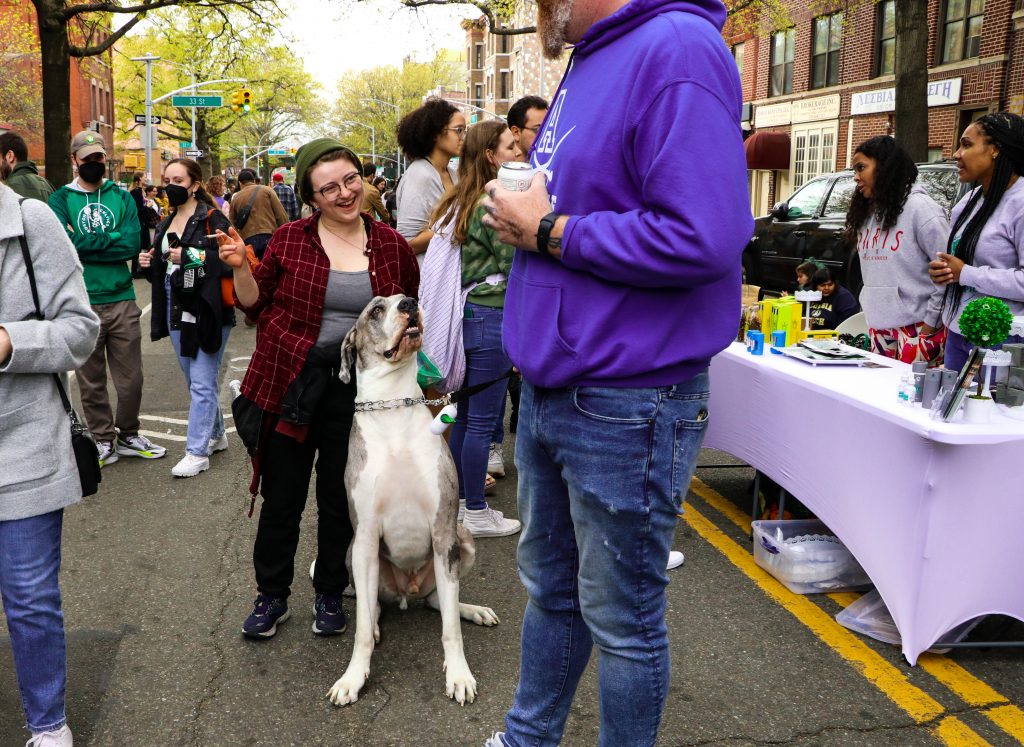 If you are interested in volunteering for the Open Street, please fill out our volunteer interest form. A new volunteer social will also be held on Sunday, April 2 and those interested can RSVP here. The volunteer social will take place at a local watering hole in Astoria and serve as a chance for new volunteers to meet members of the Collective, hear more about what we do and opportunities to help.
You can also sign up for newsletter and follow them on Instagram @31stAveOpenStreet to see upcoming programming and updates.