By Elora Weil Posted: February 9, 2023
Three Astorian entrepreneurs and their incredible products
There are countless reasons to love Astoria. One is the incredible local entrepreneurs who provide our community with unique products and friendly welcoming service. With focuses on representation, empowering women, sustainability, and ethically made products, there is something for everyone here in Astoria! If you are looking to shop small and support fellow Astorians we have you covered with a list of three amazing local entrepreneurs.
Planet Sis Candles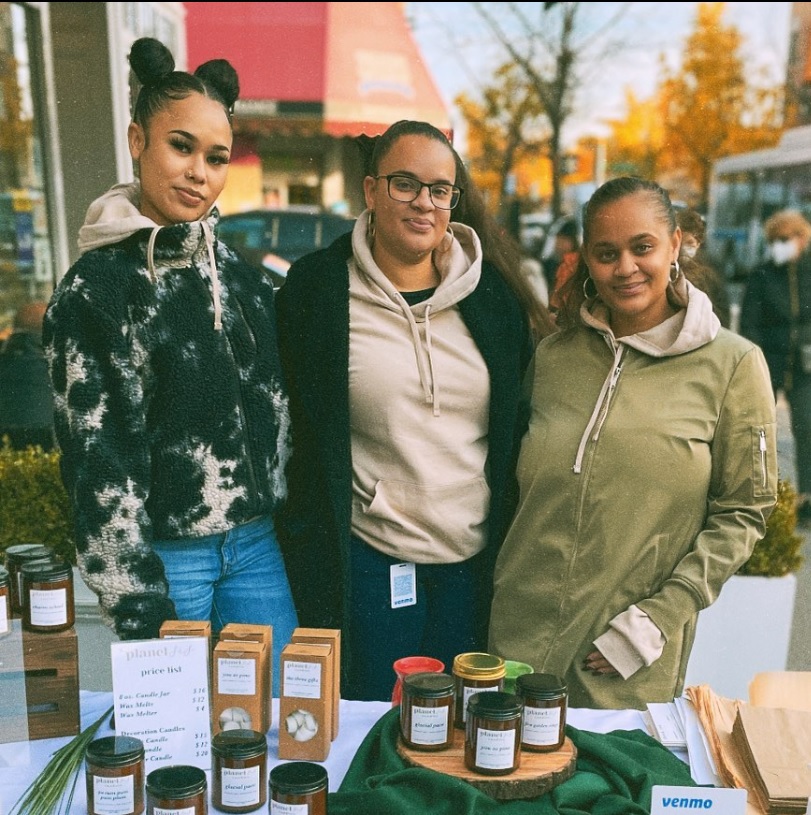 Born and raised in Astoria, sisters, Shenai, Jah, and Bella knew that when they started their own business together it had to be in Astoria. Jah says, "no other place is more closely knit than the Astoria community."
Planet Sis Candles launched in October of 2021. Unlike traditional candles, which are made from soy wax, Plant Sis makes their candles from coconut-apricot wax. Relatively new to the market, the coconut-apricot wax is vegan, sustainably sourced, biodegradable, and renewable! It delivers a clean-slow-burn that is non-toxic.
Through the creative medium of natural candle making, Planet Sis celebrates the Earth and advocates for the self-care and nourishment of all women. Sustainability is a major factor in their business. They pride themselves on the supplies they source, packaging the candles without any plastic, and encouraging customers to repurpose their candle jars.
The sisters believe in affordable luxury and want to continue providing their customers with the most beautiful, luxurious, affordable products: "You don't have to break the bank, Sis!" The candles come in a clear jar with fun, brightly colored labels with cheeky names. For example, their best-selling candle is "Hot Boy" (a blend of lavender, geranium, vanilla, and dark musk notes). And my personal favorites are "High Tea" (herbal medley of black tea and cannabis, with a balancing base of green patchouli and warm amber), and "Butta Me Up" (warm spice, vanilla, tonka, coconut, and jasmine). Additionally, Planet Sis did a holiday collaboration with none other than Congresswoman Alexandria Ocasio-Cortez (AOC). Inspired by the unity and diversity of our community, for the "NY's 14th District" candle AOC selected a blend of aromas: sandalwood, musk, cedarwood, and rich amber. This candle is a perfect example of how Planet Sis works closely with those who represent Astoria!
Planet sis products can be purchased online at planetsis.co and you can find them on many shelves throughout Astoria including: The Brass Owl, The Tiny Owl, Fern Botanica, Earth & Me, and Levitate Beauty & Skin Studio.
https://planetsis.co/password / @planetsisco
---
Kau Kau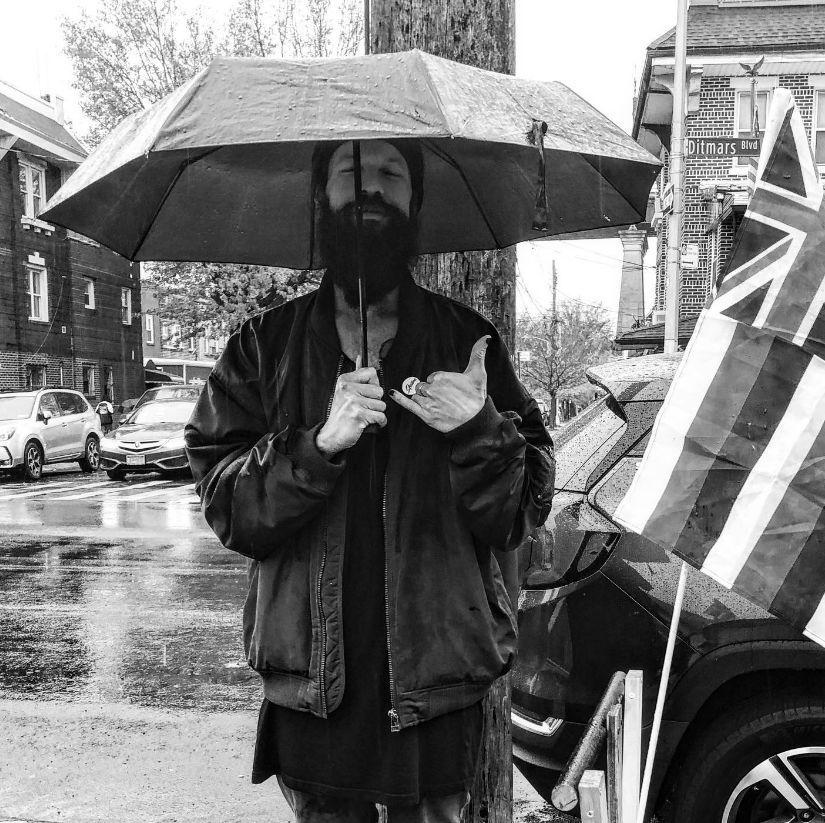 Kau Kau is Keala Ramos's Hawaiian coffee company that was founded in October of 2015. Originally from Hawai'i, Ramos chose to live in Astoria because it reminds him of a particular neighborhood on O'ahu.
Ramos frequently travels to Hawai'i and brings back delicious coffee beans from the coffee farm on his island back to Astoria! In 2023 he will be incorporating even more ingredients and products from local farmers in Hawai'i. He fittingly has dubbed himself a "guerilla barista."
You can order beans from Ramos via his website or by dm'ing @kaukaucoffee and he will hand deliver your beans in Astoria for free. His coffee is whole bean, but if you need it ground you can let him know and he'll grind your beans according to your method of brewing. You can also purchase a fresh cup of coffee, or some of his amazing coconut cold brew when Ramos sets up shop at the various pop-up markets in Astoria, and he frequently has pop-up events with other great Astoria businesses like Pimbeche Vintage, LoveDay31, and Gift Box Astoria. Additionally, Bab's Home & Pantry carries a variety of Kau Kau coffees in half pound or whole pound and Earth & Me carries a medium roast and a decaf that you can buy loose by the ounce.
https://www.kaukaunyc.com / @kaukaucoffee
---
Bab's Home & Pantry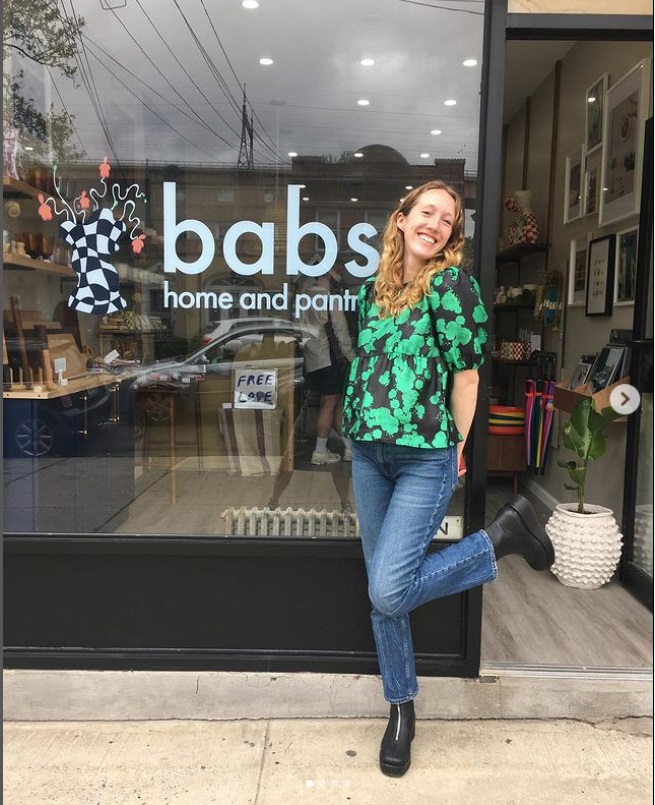 A new kid on the block, Babs Home & Pantry opened its doors on May 14, 2022. Anna 'Babs' Budinger moved to Astoria in 2015 and immediately fell in love. She chose to open her business in Astoria because of the neighborhood's emphasis on supporting local small businesses and community building. The store is stunning. Upon walking in you will have to fight the urge to redecorate your whole home with all of the amazing products. With an emphasis on supporting local small batch artists, sustainability and upcycling, Babs has an array of wonderful products ranging from vintage glassware to candles, to hand made cutting boards, to gorgeous art prints.
What makes Bab's Home & Pantry unique is that you cannot find many of these products anywhere else. Budinger works directly with local artists who custom make exclusive products for her store. And, fun fact, a lot of the homemade products in the store are made by Budinger herself! This includes her own photography, handmade earrings and more.
She also stocks the store with other local Astoria products from Earth + Me and even Kau Kau coffee beans! But perhaps the best part of Babs is the flavored extra virgin olive oil and Balsamic refill station. You can bring your own bottle and fill up on Summer Peach White Balsamic or some Rosemary Olive Oil.
19-23 Ditmars Blvd / (917) 399-6662 / https://www.babsastoria.com/