Meet Our Bartenders: Brandon Julien / Tantra Lounge
By Jenna Gaudino Posted: December 23, 2022
Brandon Julien moved to the U.S. from his home country of Trinidad at the age of 12. He spent most of his life living in Brooklyn, then moved to Queens at the beginning of the pandemic. After working as a busboy for a few months, Julien was "thrown into" bartending at the age of 17. Now, he has over 18 years of experience as a bartender and considers bartending a passion of his. He shared, "It's so rewarding. I've met so many people from all walks of life. I've been invited to weddings and baby showers. It's been an amazing life."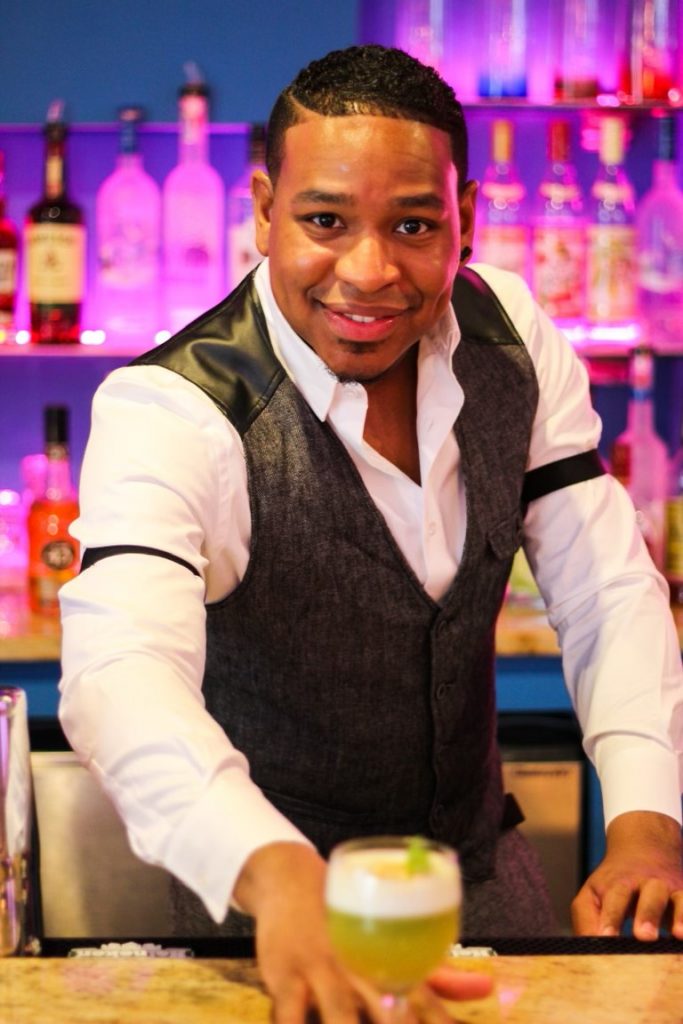 About a year and a half ago he was hired as head bartender at Tantra – a restaurant and lounge on 31st Street, featuring Latin and Asian cuisine, along with signature cocktails. His main goal is to get people to "put their phones down and be in the moment". He finds pleasure in planning events and using his imagination to create unique cocktails.
One night, he thought of an idea that eventually became a Tantra tradition. The idea was: at around 2 a.m., everyone forms a conga line, dances around and waves flags from the countries they're from, while "Jump" by Rupee blasts over the speakers. A sea of colorful flags from Puerto Rico, the Dominican Republic, Albania, Trinidad and Guyana, ripple around the room. Julien laughed, "Other bars have imitated this, but they don't do it how we do it, of course."
He loves his job and feels that it's important to express his joy and positivity because, more often than not, a bartender's mood influences others'. "If you're in it for the money, you're in it for the wrong thing. You must love what you do because guests see that. If I'm stressed out, everyone is going to get stressed out. There's really nothing to it. It's booze. It's fun," explained Julien.
He considers everyone in hospitality part of a big family, and says he'll get a sentence about that tattooed on his body some day. He can walk into a bar or restaurant, anywhere in the world, and feel at home because he knows how much goes into the job. Bartending has given him a lot. It's taught him patience and empathy and allowed him to make friends with people across the world. He said, "It's definitely made me a better person, a worldly person. My job is to help people forget about everything they're going through."