Broadway Silk: A Gem of its Own
By Megan Rubano Posted: November 17, 2022
Connecting History and The New
.
Astoria, Queens is not your typical neighborhood borough. It is a special kind of place where one goes to feel at home. Most stores and restaurants have deep roots of family owners, making it a desirable place to be in times of searching for meaningful gifts, comfort food, and even getting to know someone new in the neighborhood. Broadway Silk, located on the busy streets of Broadway is one of those places. When walking in, you get the feeling of "I'm going to stay here a while," from the unique jewelry pieces to knick-knacks you can't resist studying with your eyes. However, one thing stays strong at Broadway Silk over the years – the fabrics. I spoke with family owner Sarah-Beth White, who has been continuing the family legacy, strong for 80+ years.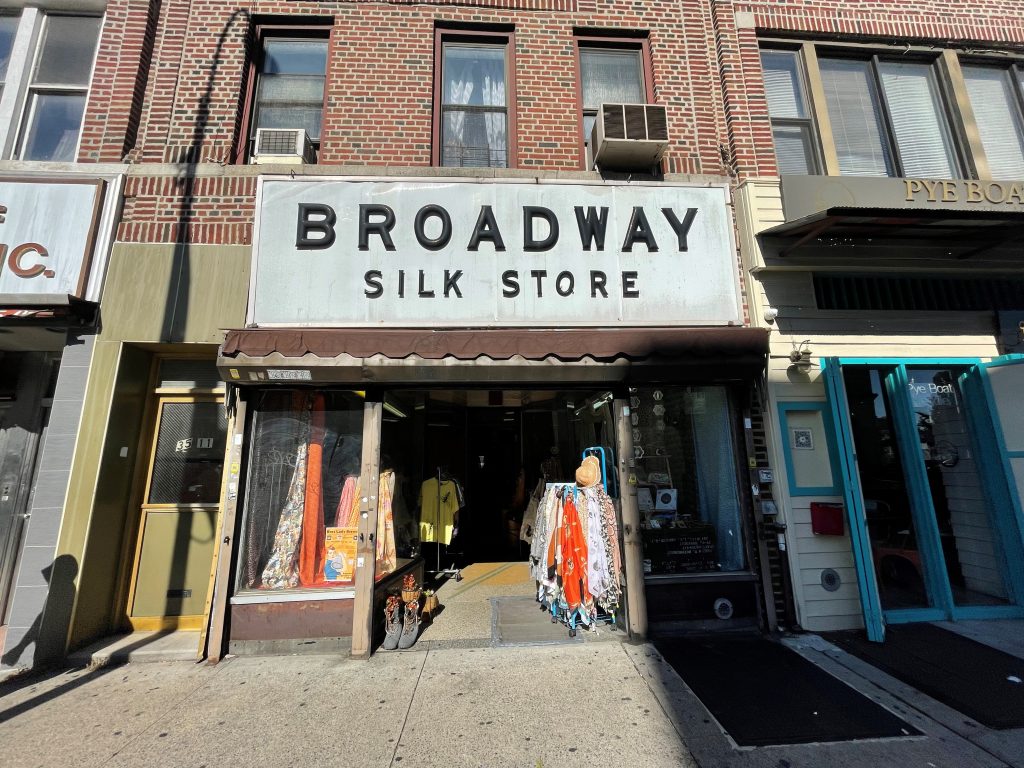 With the store being half fabrics, half jewelry and household items, Sarah-Beth indicates that the store sold more fabrics during COVID. At the time, people were leaning into the idea of crafting and that has stuck over the past three years. People have fallen in love with the idea of using fabric to make their own beautiful creations. Chairs, couches, clothes. There is also a pattern of purchases during the seasons, she mentions. Halloween is a big time for fabrics to make costumes, and Wintertime is the season for gifts.
I asked Sarah-Beth when they started implementing things other than just fabrics, because there are tons of jewelry and trinkets to purchase. She mentions that the neighborhood has changed over the years, has gotten more modernized, and people are not sewing in the same way that they used to. It was a good step forward for the store to add jewelry as she's always admired places that carry unique gifts and asked, "why not us?"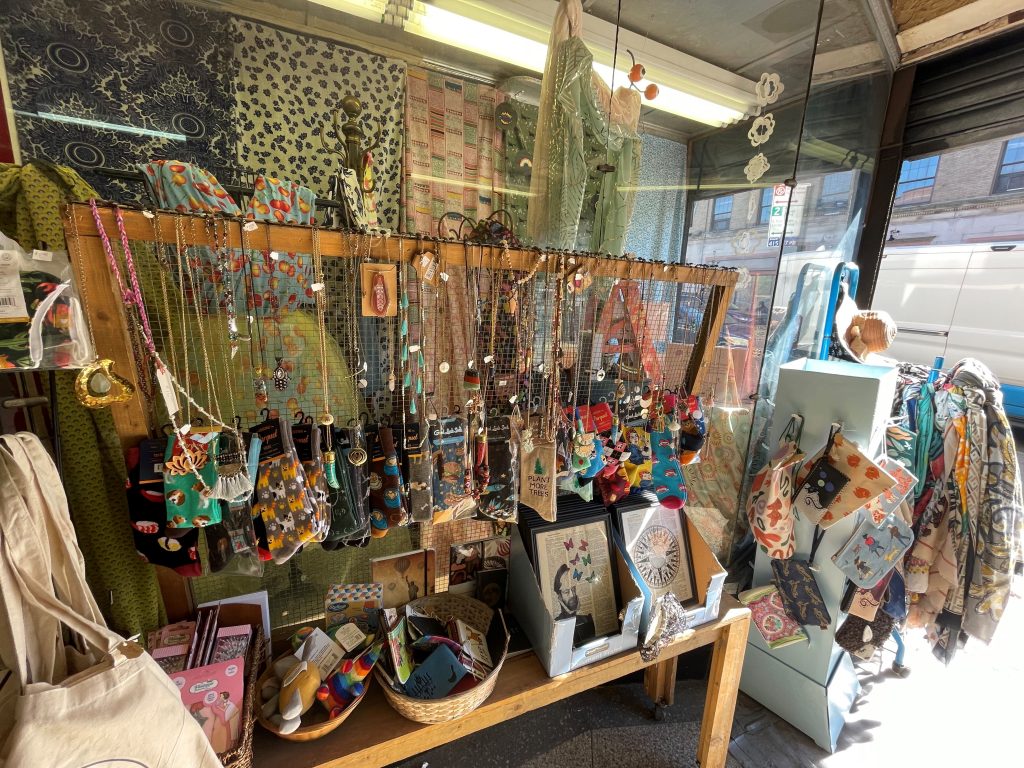 Another special attribute of Broadway Silk is that there are antiques up on the wall that are one-of-a-kind family relics. Since these are special to the family, they don't sell them. Sarah-Beth shared that one time a production company rented out a few antique objects to film a movie.
The last question I asked Sarah-Beth is what this legacy means to her. Immediately, after the words came out of my mouth I could see the sparkle in her eyes, almost like an emotional response. She responds that she is very sentimentally attached to the store and is hoping she can pass it on to her kids, who have talents in all different kinds of art forms. She said that this store has a historical connection to the community, and they do a great job at clinging to the past yet embracing the new that is to come to Astoria.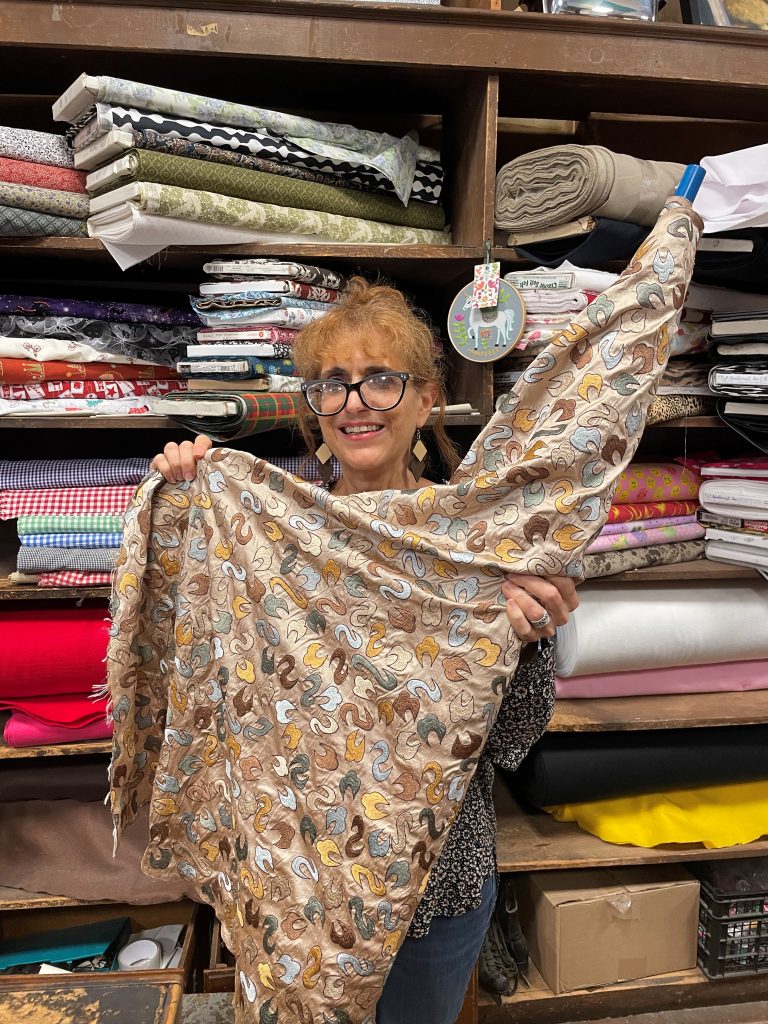 Broadway Silk is one of many examples of the positive effect that deep rooted, family-owned stores have in Astoria. Without them, the history of the neighborhood wouldn't be so rich and remarkable. Pop inside and see just what makes this place the special store that it is. It's a can't miss, and a can't seem to leave. Thank you to Broadway Silk, for keeping the legacy alive.
35-11 Broadway / 718.728.2519