Ovelia: Greek Fusion Done Right
By Lauren Boudreau Posted: May 30, 2022
It's that time of year again — the time when sidewalks fill up with outdoor brunching and when you no longer need to second guess if you should bring a jacket. Whether you've been dining outside year-round or were waiting to feel the sun on your shoulders, there's a charming Greek eatery in the neighborhood that you need to put on your list — Ovelia Psistaria!
If you've not heard of Ovelia, never fear. We're here to enlighten you. Situated on the corner of 30th Ave and 34th street, Ovelia has been a neighborhood staple since 2006. The establishment combines an authentic Greek experience with a modern twist. Its huge bar makes it the perfect spot for those late June date nights and its outdoor setup is ideal to grab bunch with friends or with Dad for Father's Day.
According to owner and chef Peter Giannakas, many of the dishes have been family recipes passed down through generations — and we're not surprised! Some fan brunch favorites are the baklava pancakes (made with whole wheat flour, walnuts, and a lot of honey), feta cubes coated with sesame and Greek honey, eggs benedict (featuring poached eggs, ham, kefalograviera cheese, cream, and hollandaise), and eggs florentine, which takes a modern twist to traditional spanakopita.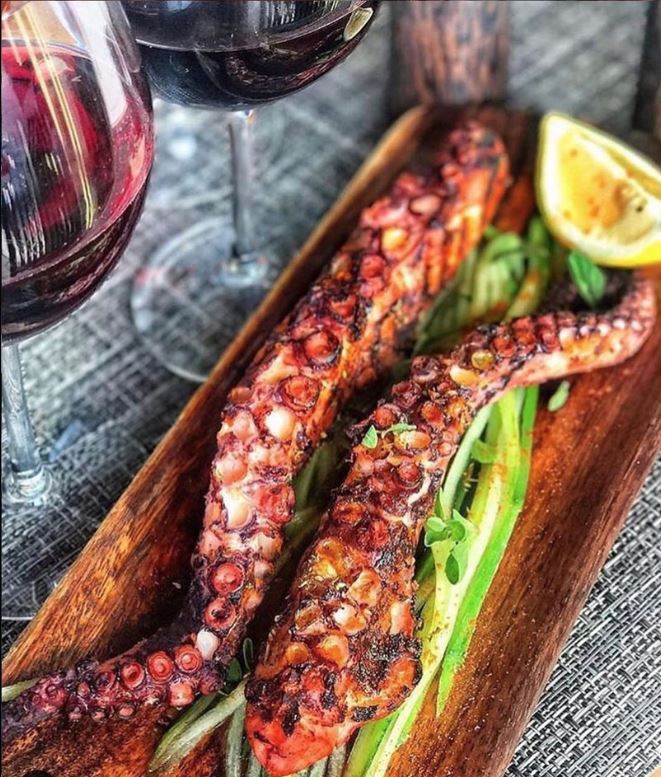 But don't forget about dinner! The grilled octopus, roasted bone marrow, country-style chicken, and Branzino will leave you planning your next trip back before you even sign the check!
34-01 30th Ave / P: (718) 721-7217 / @oveliapsistaria