By Jason D Antos Posted: March 28, 2022
The history of Queens is as epic and diverse as its citizens. Millions of stories, large and small, have occurred here since its establishment in 1683. The Queens Historical Society (QHS) has been helping to preserve the legacy of these stories and the greater history of the borough for more than 50 years since it first opened its doors to the community in 1968. Headquartered at the 250-year-old Kingsland Homestead, the QHS originally began in part as the Flushing Historical Society in 1904 and was organized by Flushing native L. Bradford Prince. The first honorary member was President Theodore Roosevelt.
Constructed in 1774, the Kingsland Homestead is the second oldest home in Flushing, Astoria's neighbor to the east. The design is of the homestead is a combination of both English and Dutch style architecture. The English style is evident in the quadrant windows of the south gable.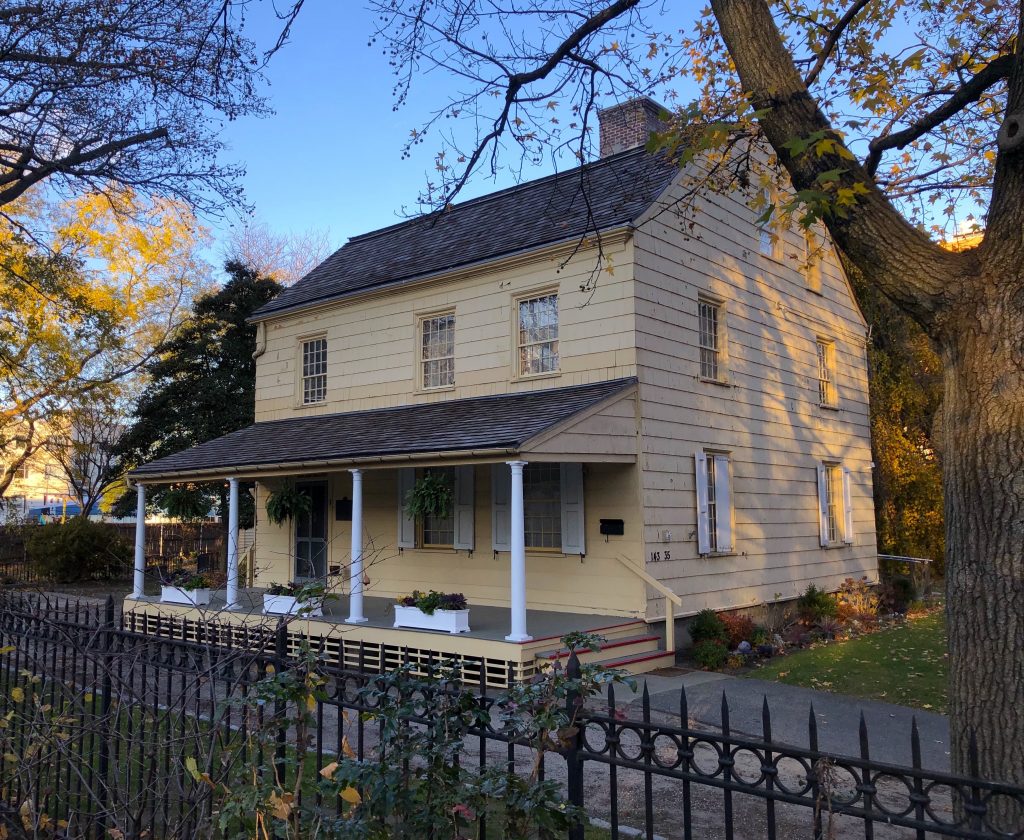 The Dutch style architecture is evident in the divided front and rear doors along with the gambrel roof. Inside, the building retains much of its original trim, wood paneling and mantels and even features a Victorian era parlor complete with period furniture. The oldest standing home in Flushing is the John Bowne house built circa 1661. In 1972, Kingsland Homestead was added to the National Register of Historic Places.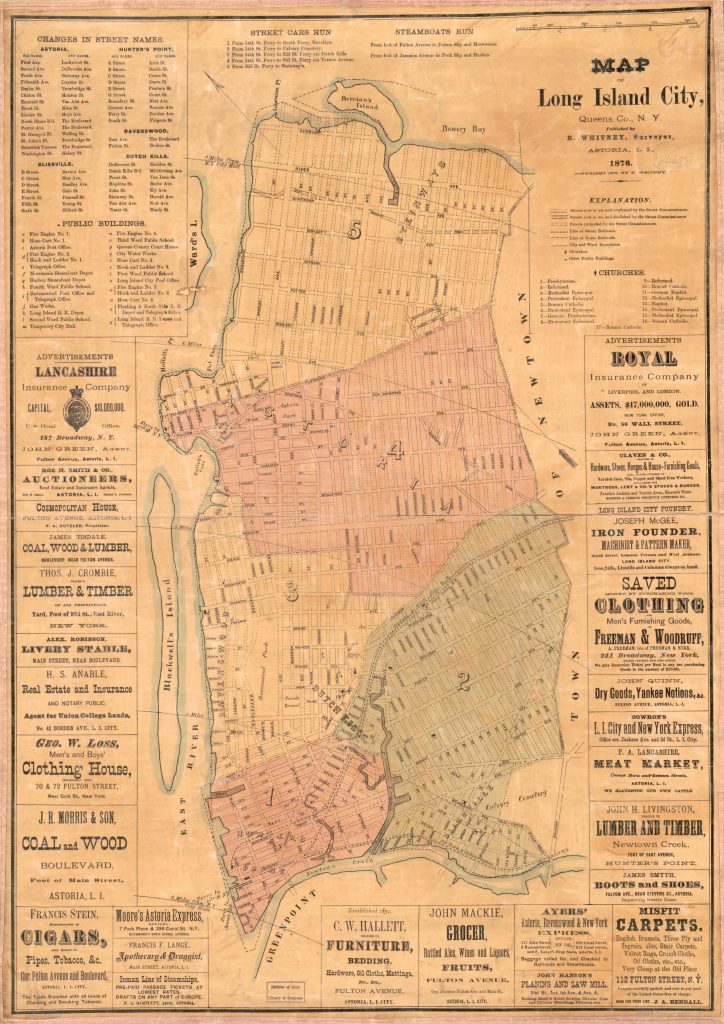 Today, the HQ of QHS boasts a museum, exhibition space, library, and an archive. Charles Doughty bought the original land where the house was first built in 1744. In 1801, his son-in-law Captain Joseph King purchased the house and it is through him that the site obtained its name, "Kingsland." The Murray family occupied the home until 1956. After falling into disrepair for a few years the home escaped demolition when it was physically moved from its former location along Northern Boulevard on flat bead truck almost a mile away to its present location in Weeping Beech Park near Parsons Boulevard! The QHS fights to preserve the history of not only Flushing but of all Queens including Astoria and Long Island City. The archive features numerous photos and maps pertaining to Astoria history and is available to researchers.
The QHS, 143-35 37th Avenue, 718-939-0647, is now open for research and visitors.
To check out current exhibits or become a member please visit, queenshistoricalsociety.org.